Digital nomads and alike are always looking out for their next stop and having lived and worked in six countries myself. I thought I would share the advantages and disadvantages of living in Laos as an ex-pat and my experience working remotely in Vientiane.
I am all for inner happiness, location independent work and things that bring me smiles. Whether that's a cozy place to rest my head, warm locals or good food. It's all the little things that make the journey special and unforgettable unless if they offer weak WIFI right!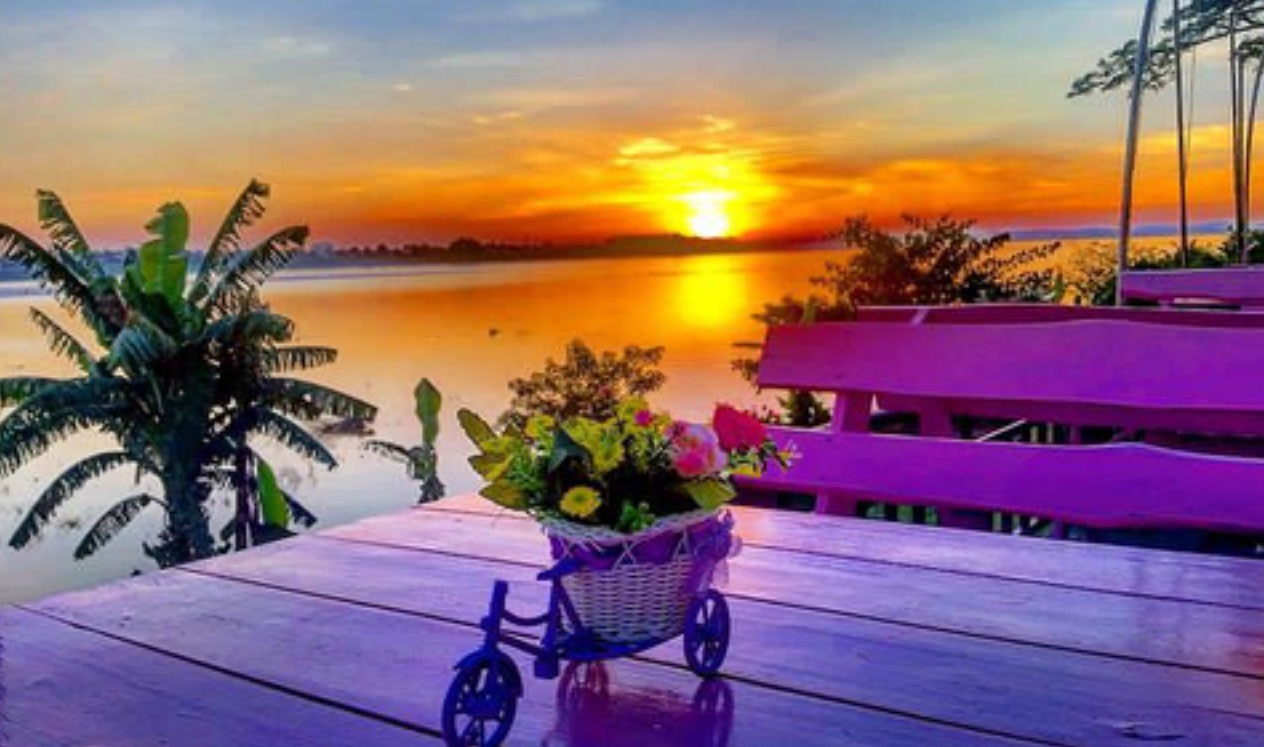 Now perhaps you didn't know, Laos officially goes with the name Lao PDR (People's Democratic Republic) and unofficially it could mean "Please Don't Rush"! Yeah, life is pretty slow here in Vientiane the capital city of Laos.
If you have been in Thailand, Vietnam, and Cambodia, you must have heard of Laos as well. It's the next-door neighbor many people skip so if you haven't heard of it, I won't judge you. Hope this post will shed some light instead.
I will also be giving away handy travel tips to Laos at the end. It will be helpful so, read till the end.
Living in Laos as a foreigner and working remotely
Pros for digital nomads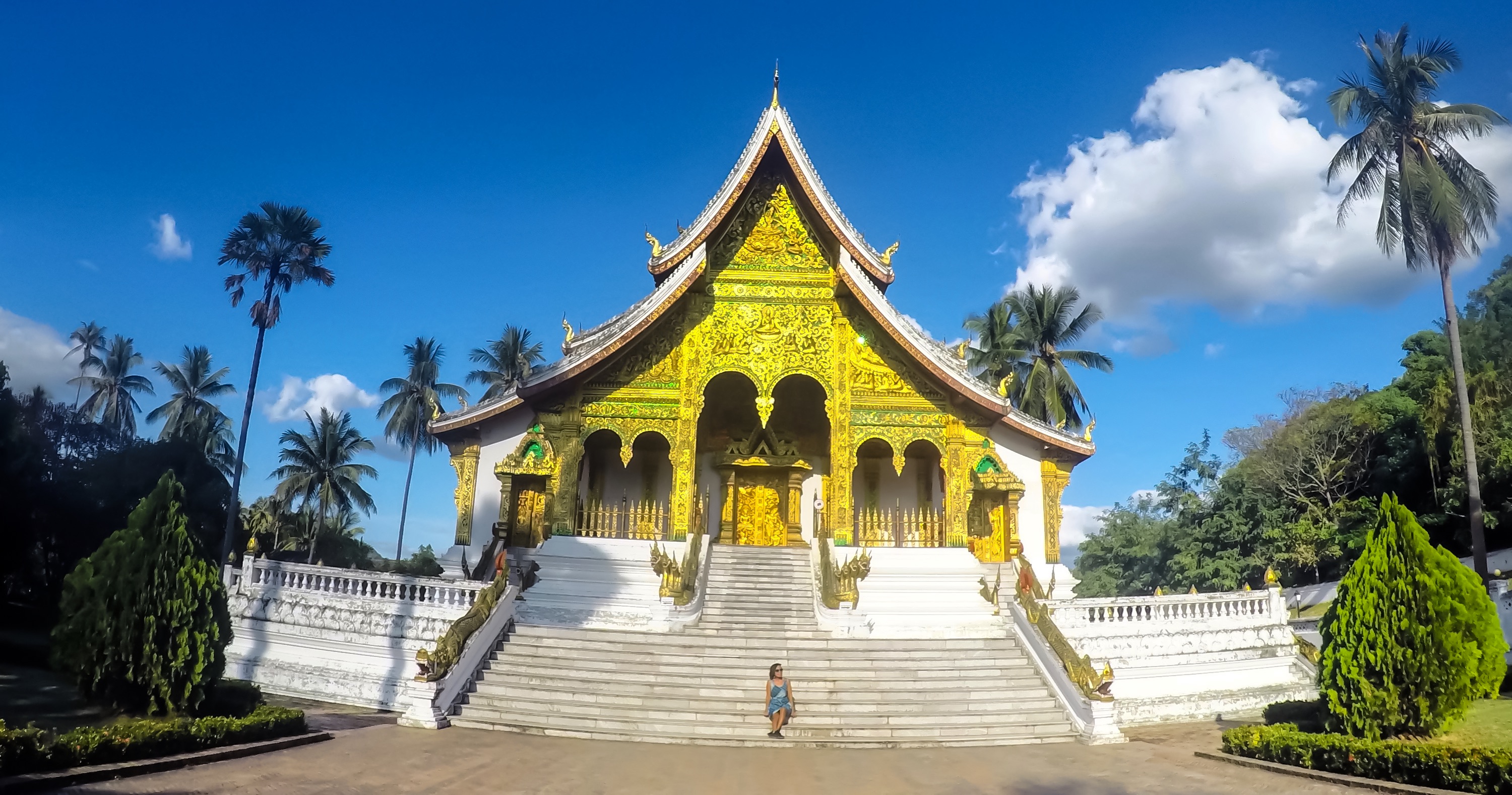 1. Living in Laos with local People
Local People are one of the reasons what makes each country either welcoming or wanting to leave as soon as you arrive. I found local people in Vientiane friendly if I were to initiate the conversation first otherwise nothing. So, you do what you got to do – small talk. There were a couple of cafes I would go to do my work on a daily basis and just after few days, I was treated like a friend than just a customer which meant I didn't have to constantly order something to use my laptop and work there.
It felt comfortable and ultimately I ended up eating there more often. Some locals were too kind to offer an invitation to exclusive family dinners, boat racing after-party etcetera. Overall, Lao people were nice and friendly once I got to know them properly.
Something worth mentioning is being friends with the locals enhanced my expat life also. They introduced me to Southern Laos, Lao winemaking and helped me acquire a taste for Laos's popular dishes like larb with sticky rice.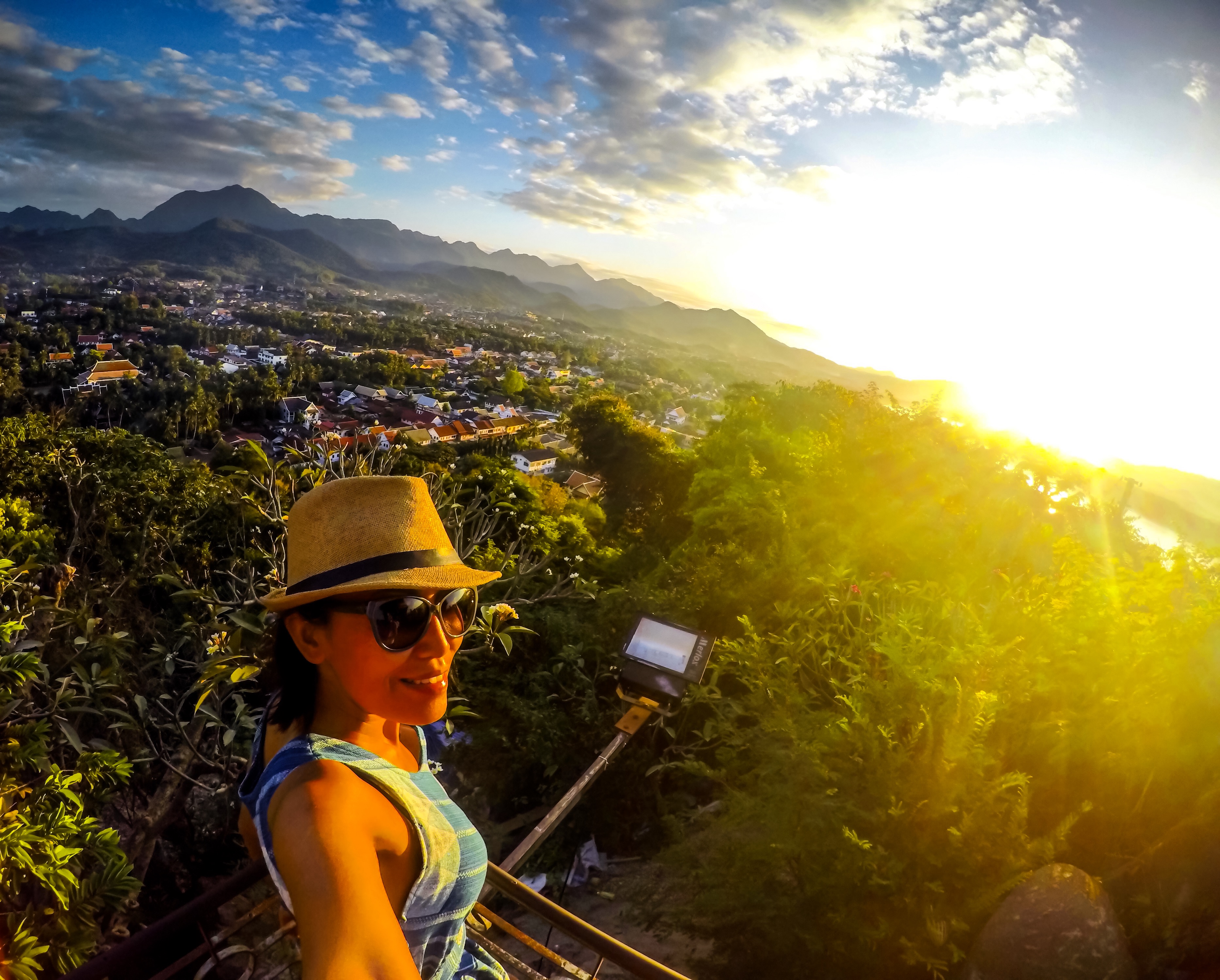 2. Working in Laos as a digital nomad
Vientiane seems like a spread-out city but you will find it is easier to meet and connect with ex-pats and fellow digital nomads. The reason being is there are not many places to hang out and that works to your advantage if you are new in the area and want to network. You can guess a few places people would go like Vientiane Social, Easy Bar, etc and turn up!
Most decent places are all in or around the city and most likely you will end up seeing the same faces now and again. There are also meet up groups, foreign governments and NGO/INGO workers who would go to the same bars. So chances are high someone you know will know them (we live in 6 degrees of separation and all).
I had been on the road constantly for a couple of years before I landed in Vientiane. So, it was refreshing to live in a home and to know a group of people that turned into friends. It is fun to live in bigger cities but something special about small towns. All that to say, networking and working with like-minded people was one of the positive here.
3. Apartments- living in Vientiane
That brings us to no 3. Early on I was on the go-go-go travel, always on the move but it has been a while I have grown to love slow travel which means living and working in one place for at least 3 months.
I had my doubts about finding an apartment in Vientiane but house rental leaflets and brochures were posted in almost all cafes. So, I would just call and go for apartment inspections. If I like it, all I had to do was pay the bond and move in. If not continue going for inspections. No drama there. It also helped that most landlords understood and communicated in English which made living in Laos a bit easy.
On saying that though the best part of house inspections was some offered the beautiful view of the city and FREE maid service! I obviously ended up with one of those apartments and loved living there every day! I rarely made my bed or cleaned the apartment until one day cleaners didn't show up and I noticed millions of ants running on the floor. But I hadn't spill anything sweet; that's when I figured my apartment had invisible cracks and to compensate there was FREE maid service! Not everything is what it seems you guys but yes easier to find apartments with beautiful sunsets view for $300-400 p/m (USD).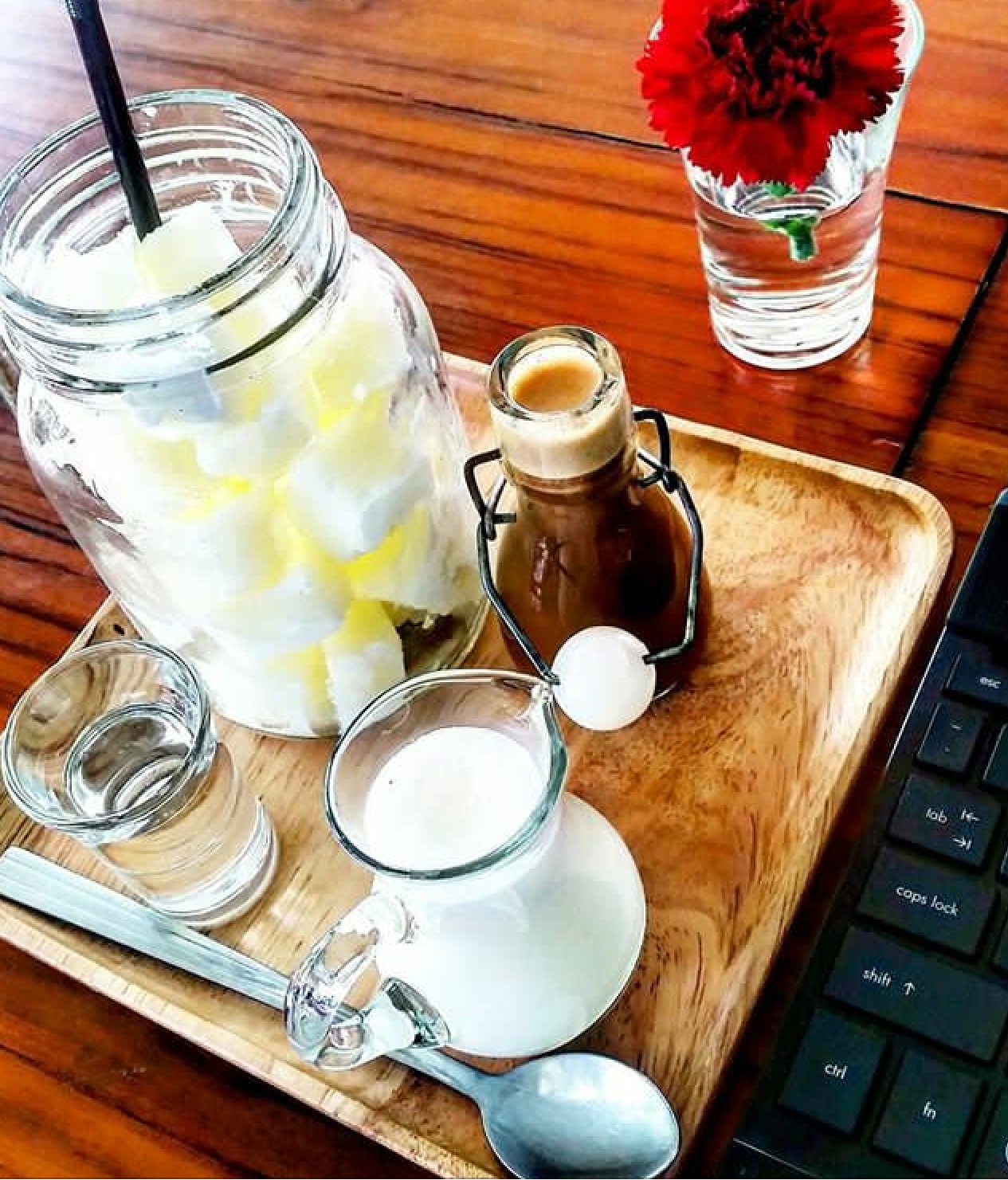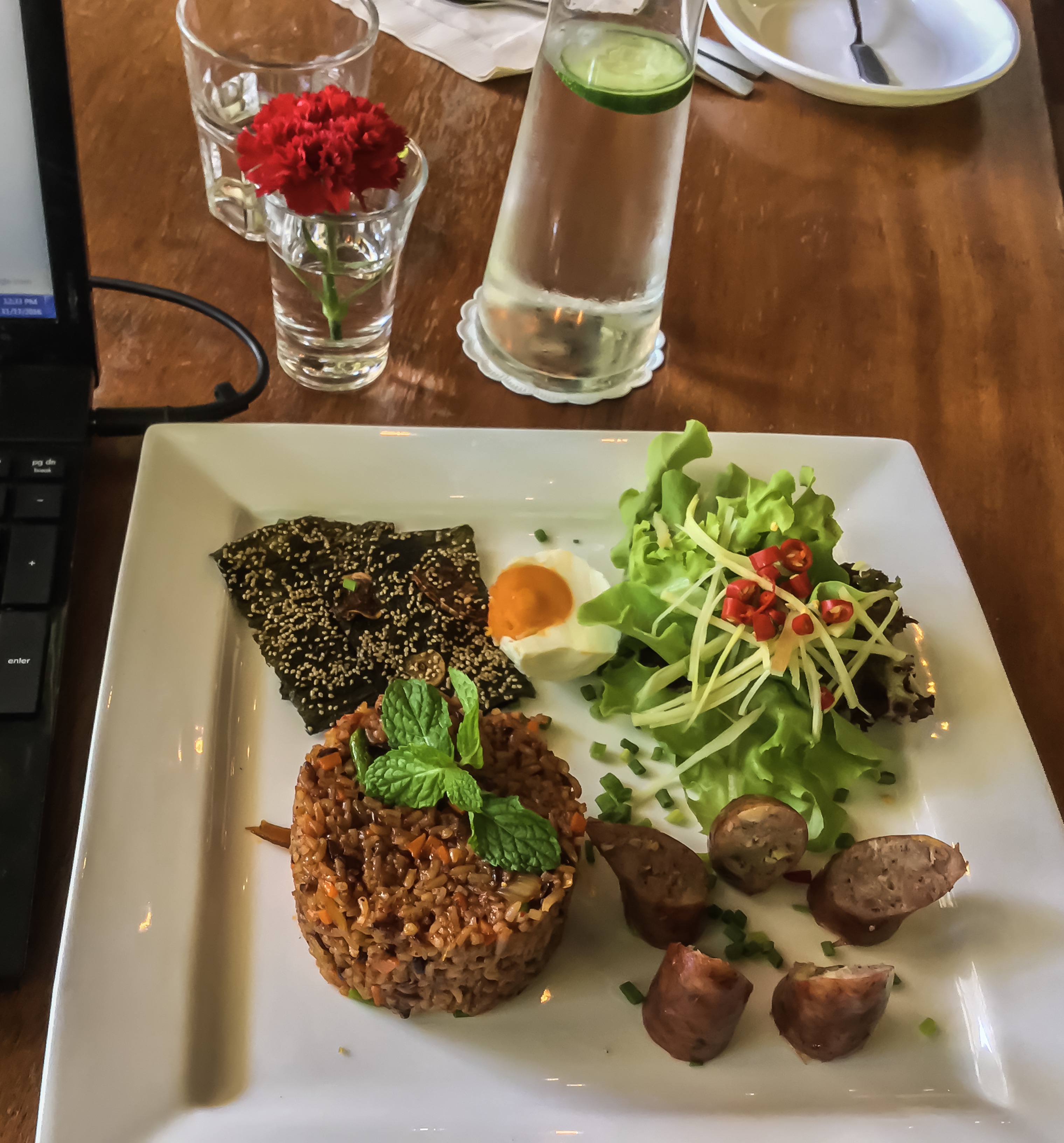 4. Food in Vientiane, Laos
Vientiane offers a variety of cuisines like any other capital city. There are nice Pizza places, healthy smoothies, Lebanese, Japanese and whatnot. During my time in Vientiane, Senglao was the best place for digital nomads. Fast internet for work, great coffee, and good food. I was there almost every other day so, one day I caught up with the owner as well. He used to own a cinema hall and when that didn't work out, he moved the interior from the cinema hall to his new cafe! That explains Senglao's retro look with the statue of Marilyn Monroe at the front!
I was also regular in Joma and Parisian cafe for work, coffee, and sandwiches. I didn't look deeper into co-working spaces as I was happy sipping my coffee and working there! But among all that, if you are in Vientiane you gotta try Lao food. Living in laos adventure wouldn't be complete without eating some of the traditional Lao food like laab. I miss that and sticky rice, grilled fish, spicy chutney, yummy noodles, and beer Lao in a random tiny hut or overlooking a Mekong river.
5. Opportunities
I get occupied with work but sometimes I want to give back. Not just to make myself feel better but also to spread goodness in the world. I believe "giving" makes us feel more fulfilled than "receiving". There are opportunities such as volunteering to teach English, giving a hand in NGO or helping a local community.
If you are interested in making money, there are lots of opportunities as well. I've met ex-pats now friends who are running successful businesses in Vientiane like restaurants, SEO and marketing consulting companies, developing mobile apps, etc.
Cons for Digital Nomads: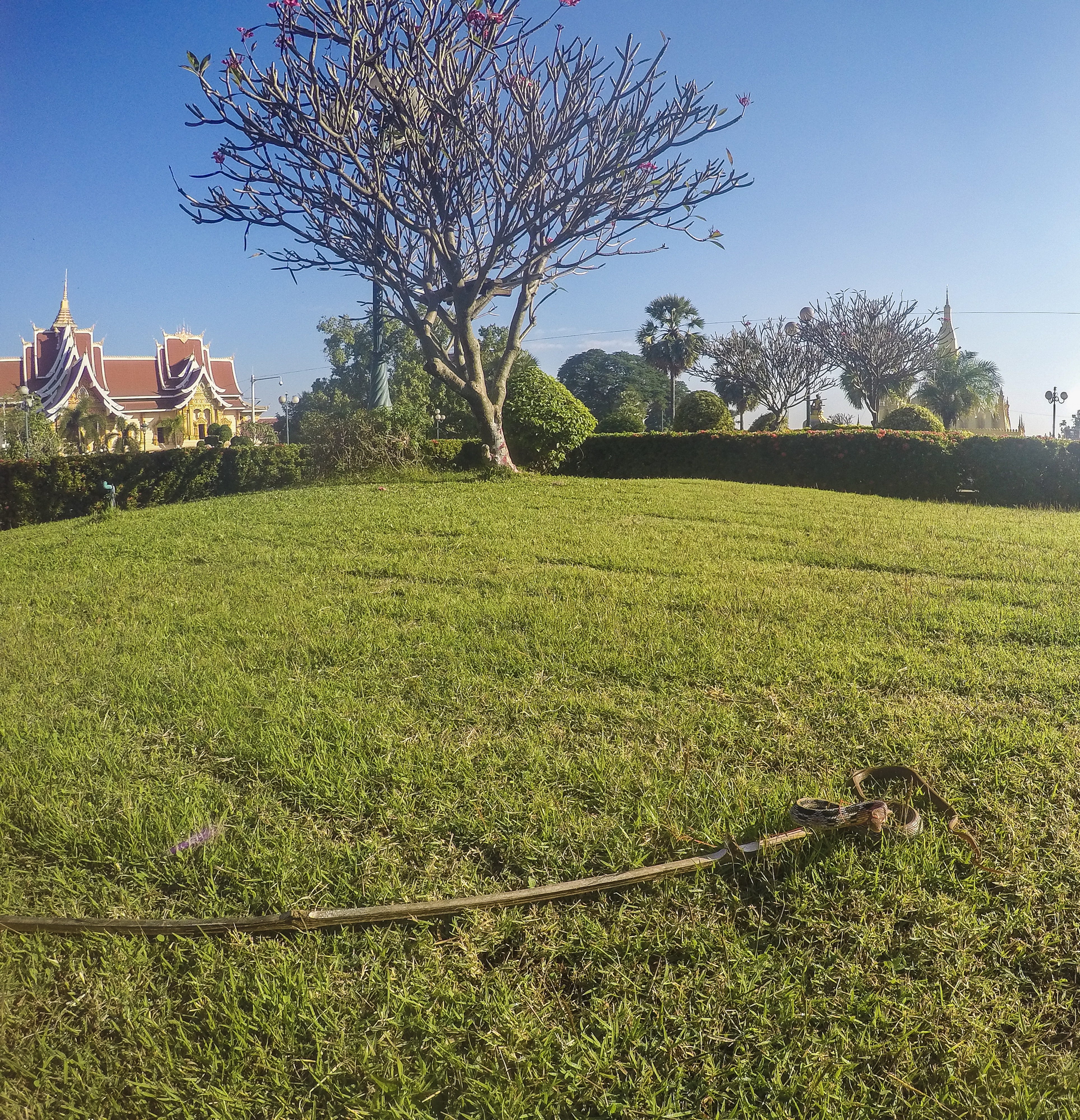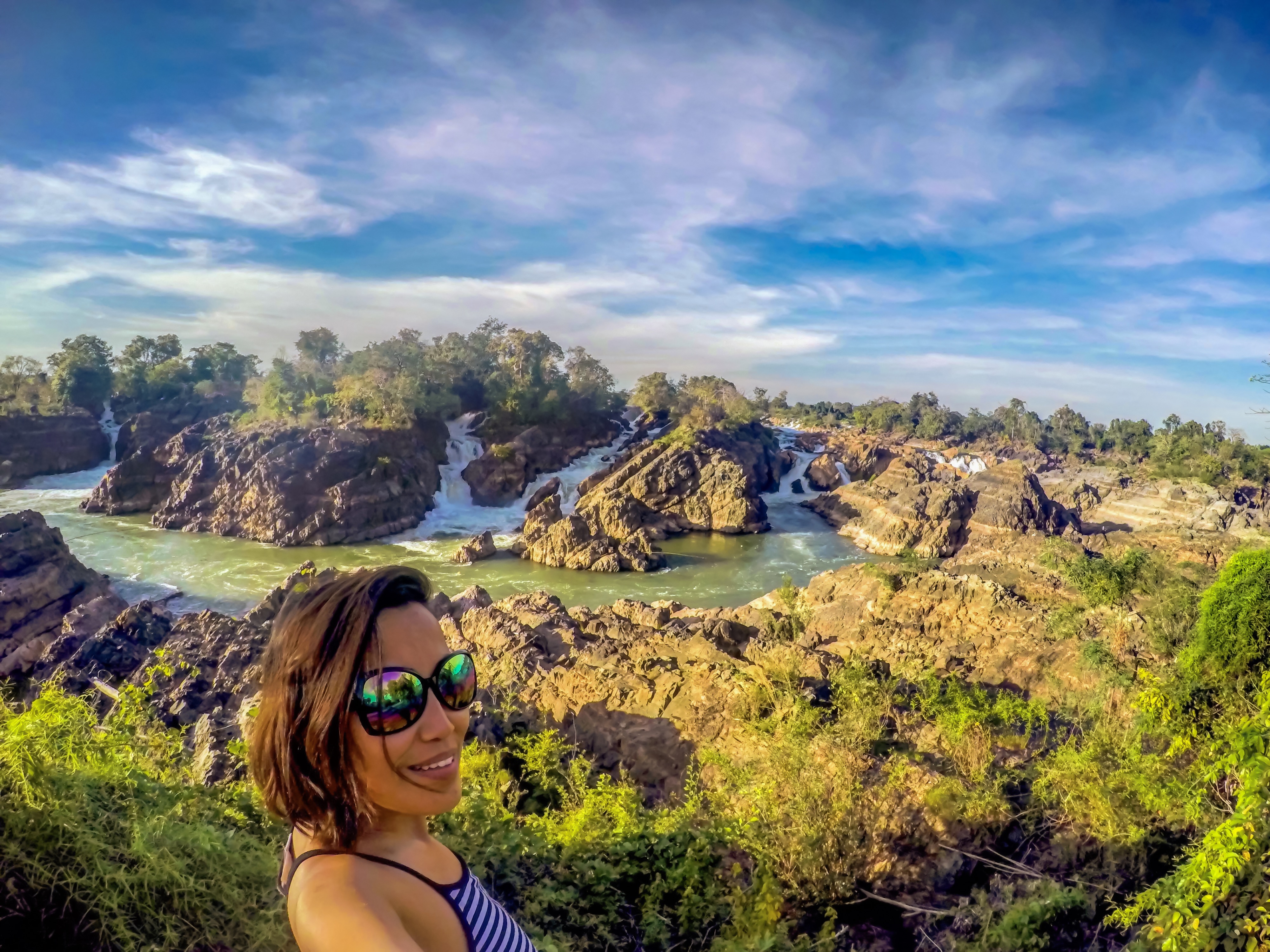 1. The slower phase of life
This is not necessarily a con but Vientiane has this slower phase of life that might frustrate digital nomad in you at some point. No one's in a hurry or rushing, everyone's pretty chill and that's all good but if it takes more than two weeks for your landlord to fix wifi, living in laos becomes rather an annoyance. And when your local co-worker takes ages to finish simple tasks then it starts to become a problem very soon. Maybe ask around if others have experienced this as well. But if you are on a visa run or just want to chill, then nothing is lit than Vientiane sunsets overlooking the Mekong river.
2. Laos Internet can be improved
That brings us to the second con. In my first month out of three months, I had a horrible experience with wifi in Vientiane. I'm a straightforward person and don't like to sugar coat things. So, I will say (write in this case) how it is – the answer is painfully slow. For digital nomads, it's definitely a no. It shows connected but it doesn't work then it works but takes longer to load than paint to dry. I was always working from different cafes which were kind of nice as you can read above but after closing hours I couldn't work as WIFI at home was nowhere to be found.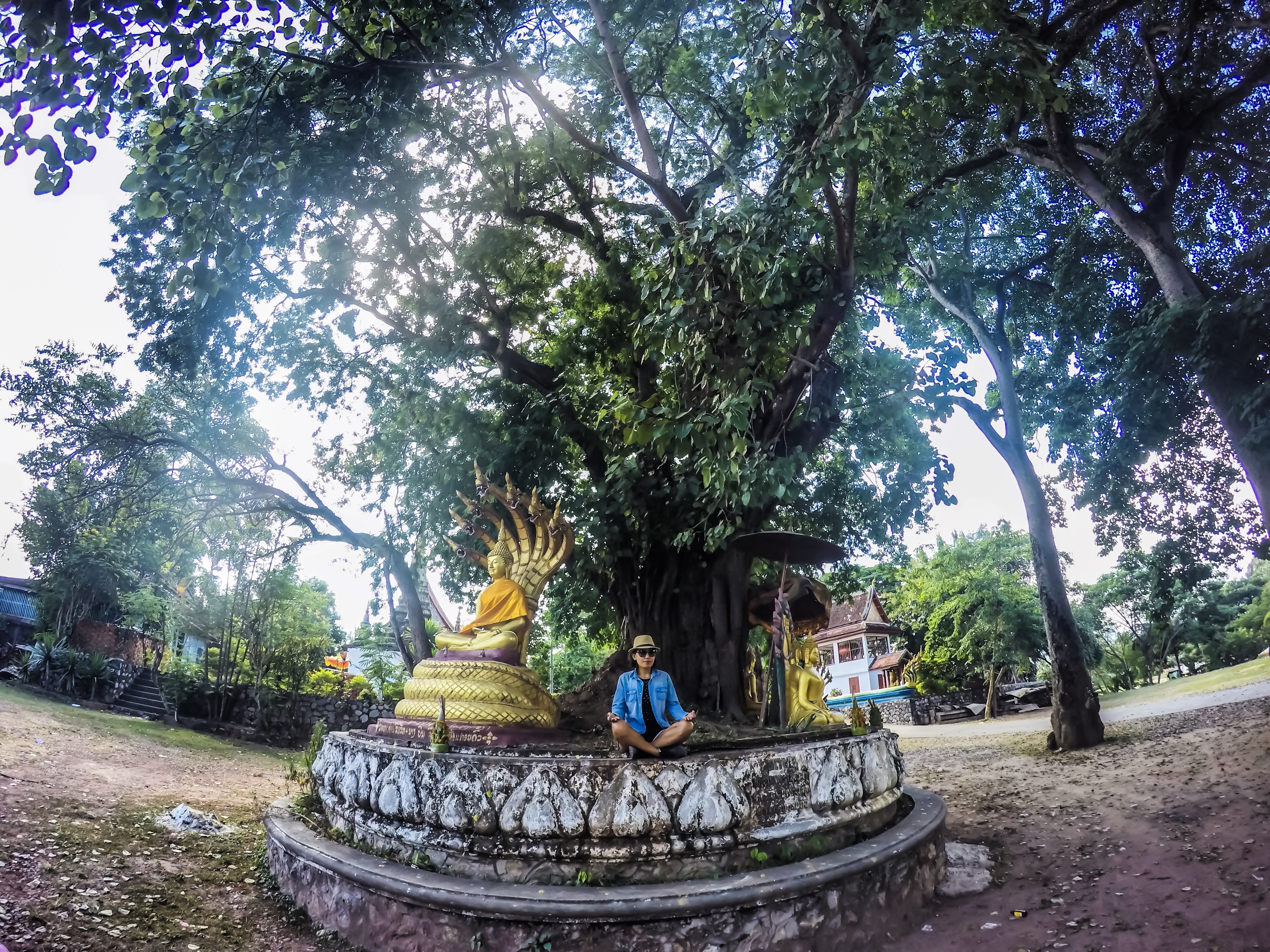 3. Beautiful Nature but far
Unlike its neighboring countries Thailand or Vietnam, Laos is a landlocked country like Nepal. Capital city Vientiane doesn't have any beach nor mountains but it does have a Nam Ngum Reservoir!
Anyway, the point is you shouldn't expect to beach bum here and if you want some nature view you will have to go to Vang Vieng or Luang Prabang. Maybe once a blue moon is alright but from Vientiane, buses take 3 -6 hours respectively to get to the mountains. There are flights available but the cost adds up if I just want to visit the mountains once a week! I suggest booking Shared Minivan Service Between Luang Prabang and Vang Vieng or a private car.
4. Poor phone data plan
90% of the time my WIFI at home would be playing hide and seek. I couldn't get much done with limited hours of wifi in the cafes. So, I wanted to put some data on my phone and found there were multiple options for the sim card and bundles but little info regarding the data use. I paid $15 AUD for one and let's just say it was a rip-off.
5. Non-existent Public Transportation
Vientiane is not public transport friendly. You might see some tuk-tuk in front of touristic places but that's about it. There are no public buses or taxis unless you know the private driver or have their contact details. Fortunately for me, I'd kept the name card of a taxi driver who picked me up from the airport. That was handy but I read they have an app called Via via for cabs like Uber in Vientiane now.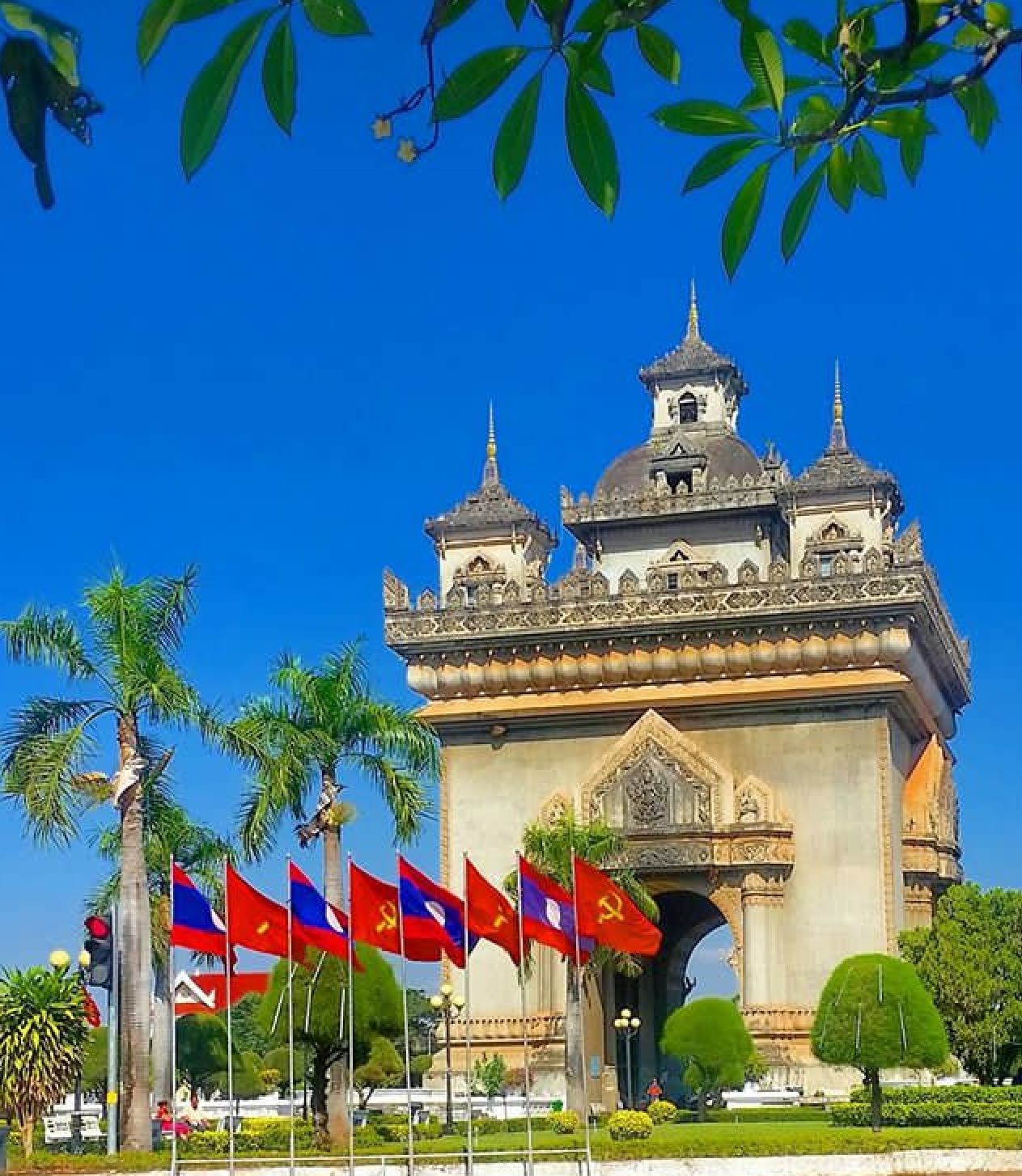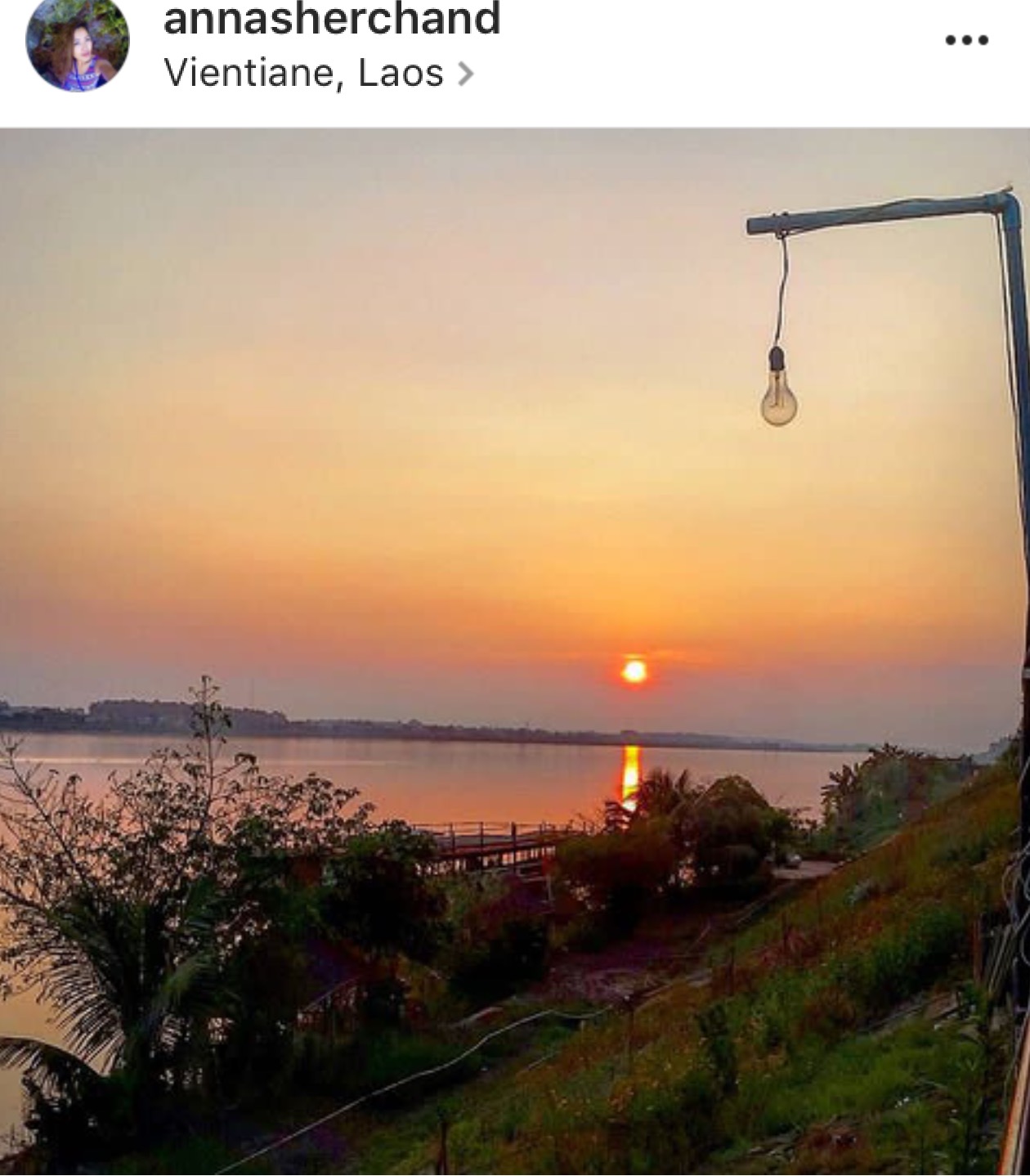 Time to wrap!
Vientiane is shy but once you get to know the place and its people, it will open up to you and you will have fun immersing into something different. Personally, I am easy going and don't like to complain about things too much but if online work is your priority you might want to reconsider your options. However, Vientiane has many other good things to offer that you might enjoy and these very things may make your living in Laos adventure an unforgettable one. Imagine stunning sunsets from your bedroom balcony, tasty food all around the town, friendly locals and fellow digital nomads all in one city.
And here are the travel tips I mentioned at the beginning of this post.
Travel tips to Vientiane
Sabaidi – Hello
La – Bye
Food- Ahan
Bopengyang – No Worries
Hong noa yu sai- Where is the toilet?
Official Language- Laotian
Capital- Vientiane
Area- 237.000 Km2
Population- ~7 million
Currency- Kip (LAK)
Country code- +856
Timezone- UTC +7
Where to book the cheap flight to Laos?
To find the cheapest flights to Laos or in fact anywhere in the world, use the most trusted sites such as Skyscanner or Momodo.
How to get to the hotel/hostel from the airport?
Vientiane Wattay Airport Private Hotel Transfer is the answer.
You can also hire a 4-Hour Customized Private Car Hire with Driver for exploring in Vientiane!
Your driver will pick you up wherever you prefer, either your hotel in Vientiane or Wattay International Airport, and take you to all the must-see spots in the city center. Visit the Great Stupa, the holiest site in Laos. See the Patuxai Victory Monument and climb the stairs to the roof for sweeping panoramic views of the city. Head to Wat Ho Phra Keo, which displays a collection of both Lao and Khmer works of art. Learn about COPE, an association working to help landmine victims, or visit Wat Si Saket, the only temple left intact after the Siamese (Thai) invasion in 1828.
Or choose to visit entirely different attractions. The choice is yours. After exploring the city the way you like for 4 hours, your driver will drop you off back at your hotel or the airport.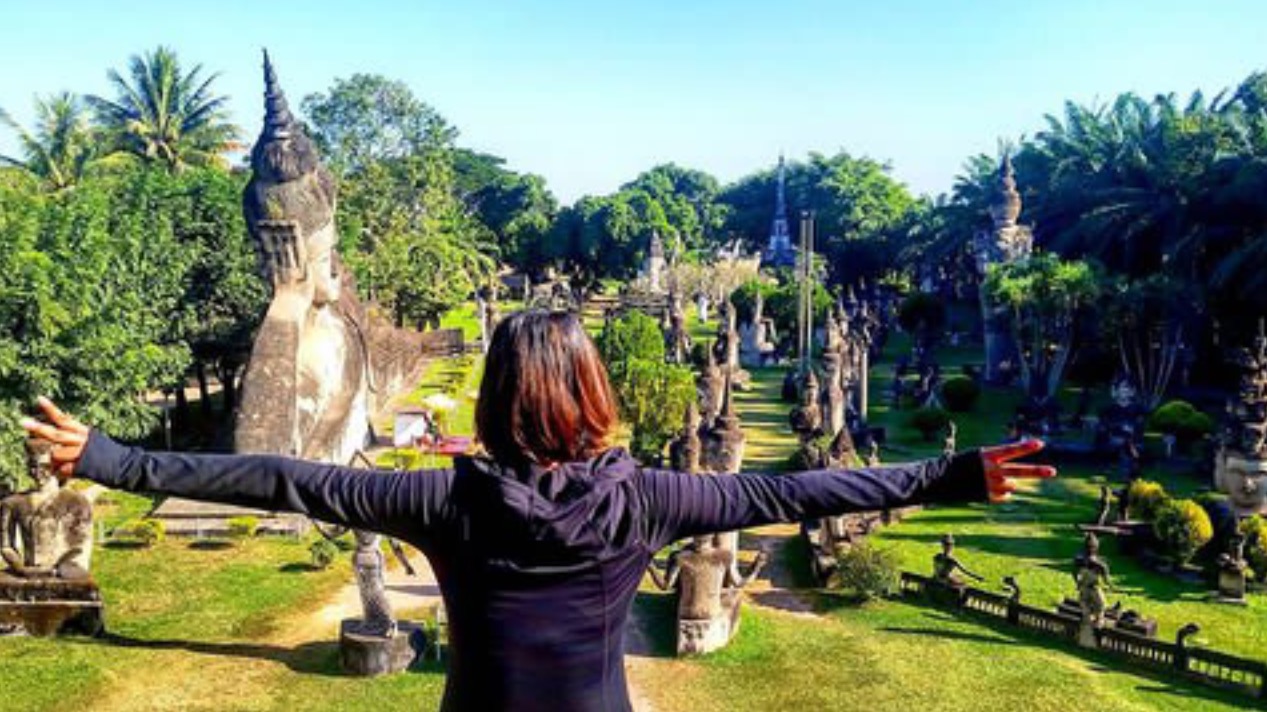 Where to stay in Vientiane?
Recommend checking the hotel prices and book it through trusted Agoda, or Booking.com
What's your secret travel products?
Check out my entire collection of best travel resources. Products and services I personally use to travel the world. (updated 2021
I hope these pros and cons of living in Laos post provided you with some insights and helped you make up your mind. It would mean a lot if you could share with your circle <3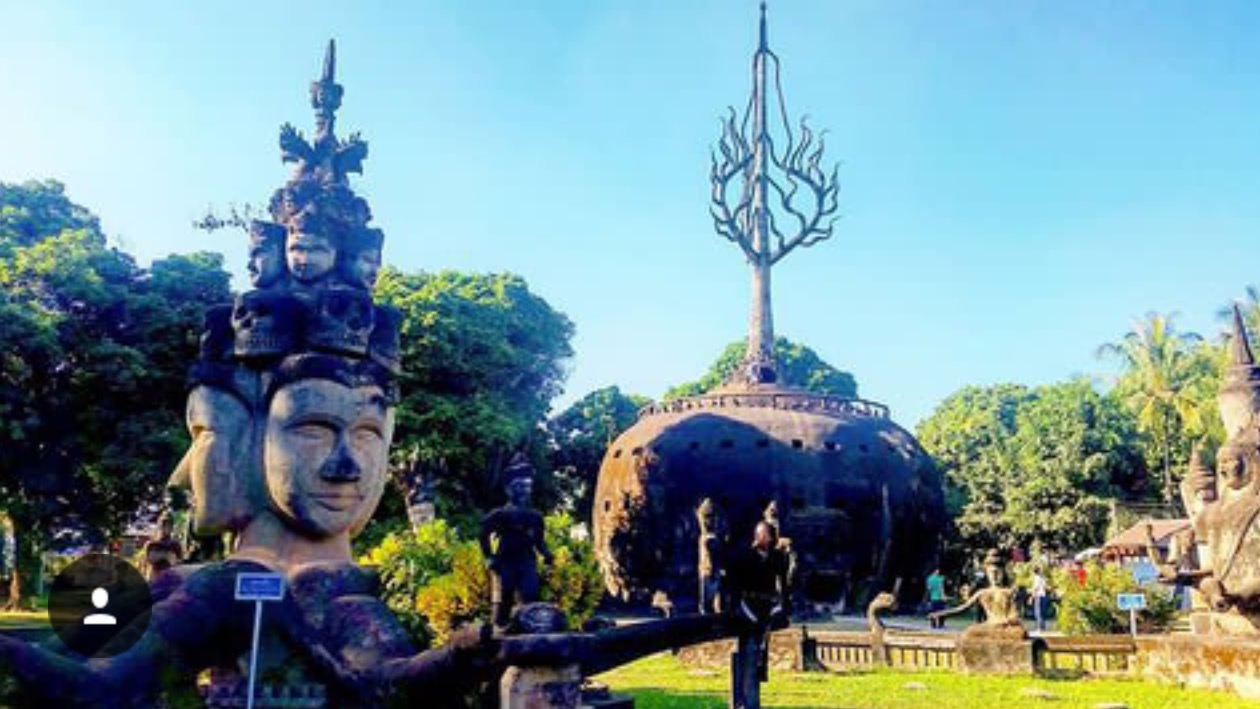 I have traveled and lived in 8 countries and 6 of them are Asian countries. If you are interested in reading more Pros and cons here they are:
Sign up to my e-mail list more
What I used to take these photos:
This has been my favourite Camera so far. I love how my pictures come out crisp and colourful. It also has a screen which is useful when v blogging. You can check out what I meant on my Instagram which is here.
Accessories For Canon GX7 Mark ||
Check it out here
This is the good old Go pro that I take with me everywhere. I recommend it because it is small, lightweight and waterproof. I have had made many memories with this trusted item and looking forward to more.
Accessories For Go Pro Hero 4
Check it out here
I have been using SanDisk since my first camera which was back in 2009. They build quality memory cards. I recommend getting at least two, just in case something happens to one of them.
Do you think it's a hassle of plugging your camera into your computer? This memory card reader will fit cards of all sizes and make an easy transfer to your computer. The reader supports all popular SD memory card formats, including SD™/SDHC™/SDXC™ memory cards, UHS-I SDHC/SDXC memory cards, and microSDHC™/microSDXC™ memory cards. It is also compatible with the latest UDMA 7-enabled CompactFlash cards.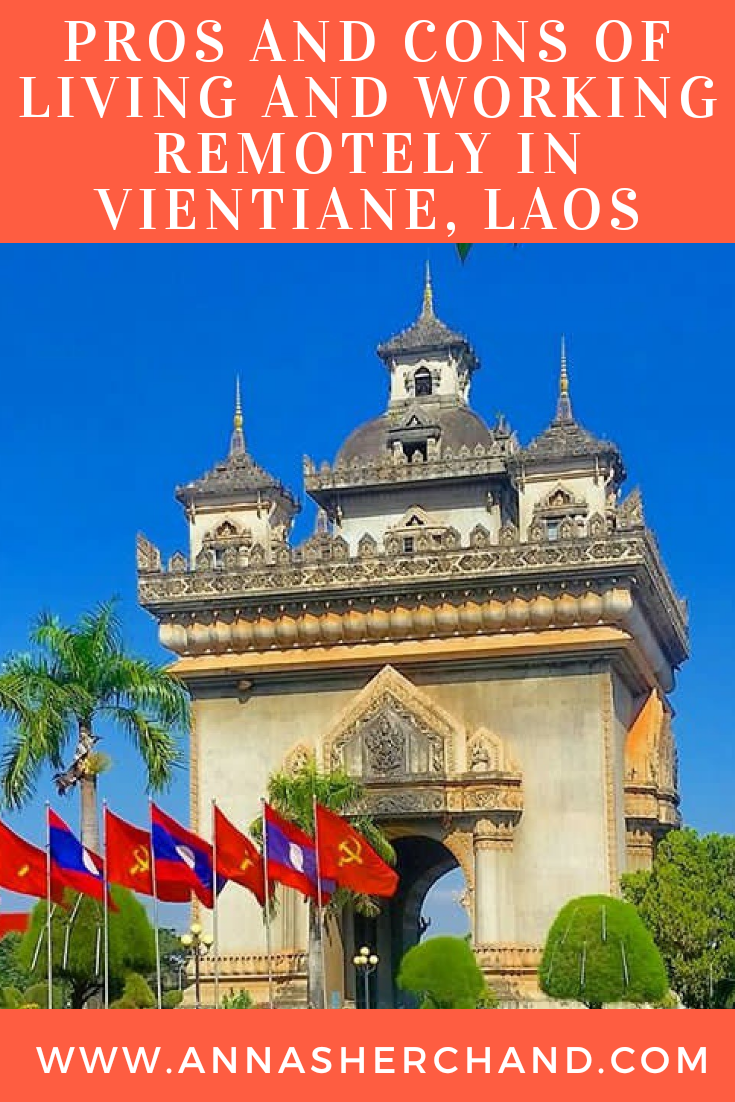 Let me know in comments if you,
Pros & Cons of living in Laos as a digital nomad