Today I am sharing my experience with Captain cook cruises whale watching Sydney. So if you are in two minds about it, I hope by the end of this review, it will help you make up your mind.
Sydney, New South Wales has so many amazing things to do and one of them being whale watching season in the winter.
So let's what with the basics,
When is the best time for whale watching cruise in Sydney?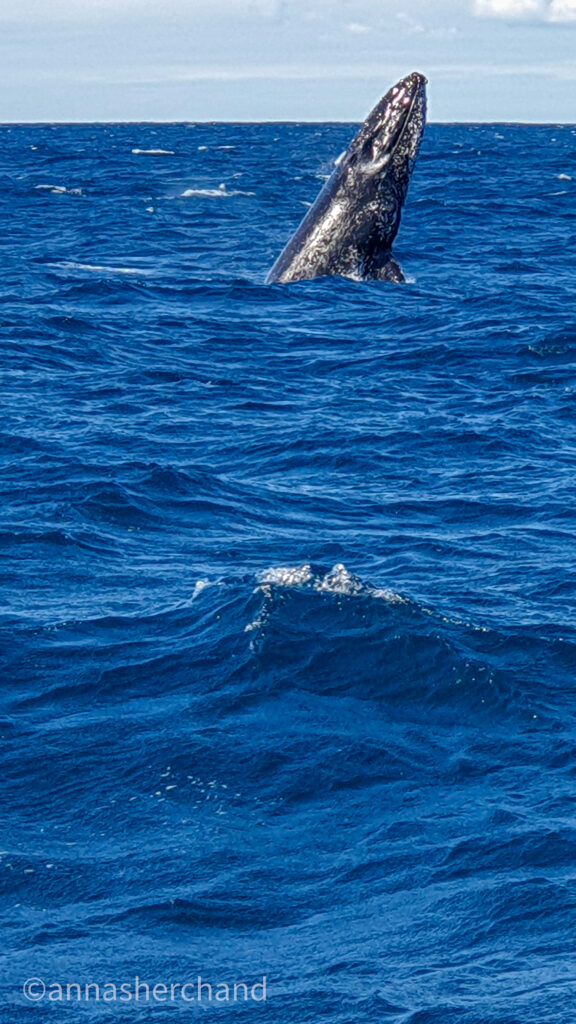 Nobody can give you an exact date and time but what we know is whales are passing on their northern migration from mid-June till mid-November sometimes but if you are in Sydney, mid-June till September and even October could be the best time go whale watching in Sydney.
Covid safe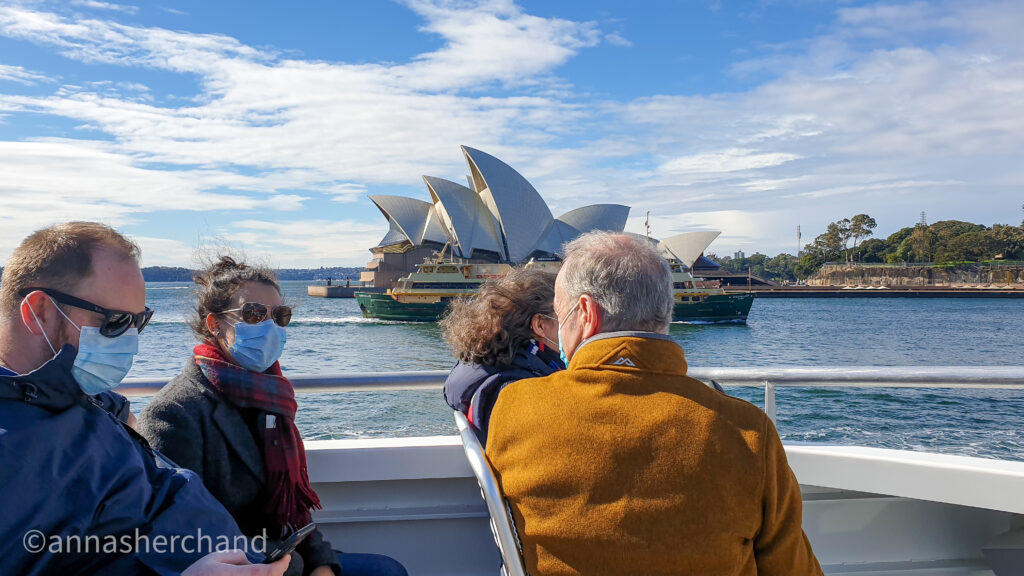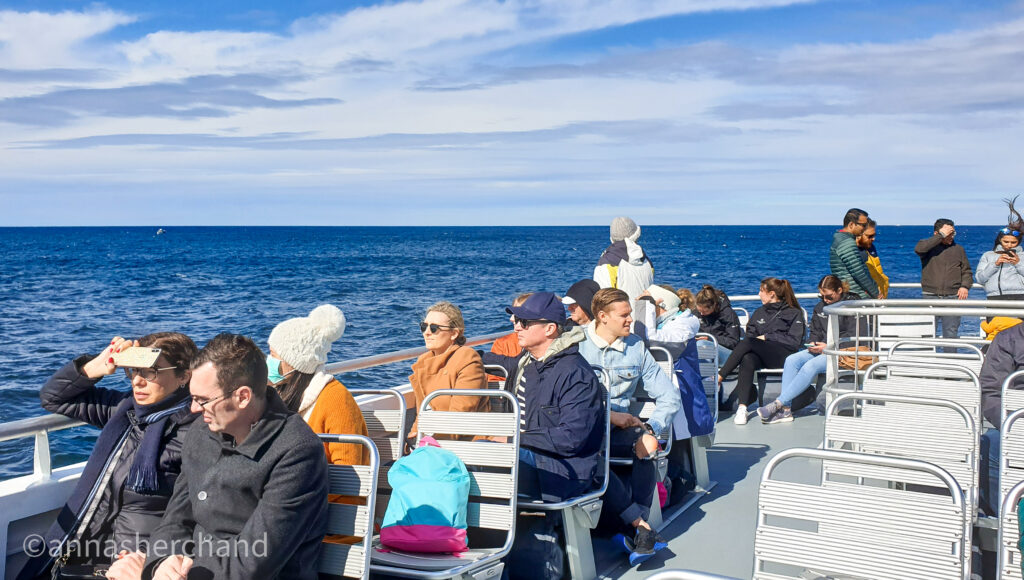 I brought my mum along with me for this unique experience in Sydney because she had never seen a whale before in real life and neither had I. So we were very excited about this adventure.
As you may know, there is more than one company that offers whale watching in Sydney or sightseeing cruises but I decided to go with Captain Cook Cruises because my previous experiences with them have been a phenomenon, (such as the penfold wine dinner cruise), secondly they are always on time and they are a very customer-focused organization which means if there is any issue or confusion I am positive that they will look after me.
So back to this Sydney whale watching trip in Sydney. There is a check-in counter at Circular Quay also but I have been advised all the whale watching check-in is done at the Darling Harbor right Opposite Wharf 6, just don't forget to bring your booking number.
The cruise we were in was a modern-looking double-decker. If you are wondering how was the social distance implemented, first I would like to reiterate that we all have to do our part also. I would say only half of the passengers on the deck were wearing masks (but then it is not a law in NSW at this stage). It looked like a fully booked trip but we were not cramped. There was enough space between everyone to view the whales with ease on the two open-air decks and enough tissue and hand sanitizer available at the cafe near the exist.
Bucketlist experience in Sydney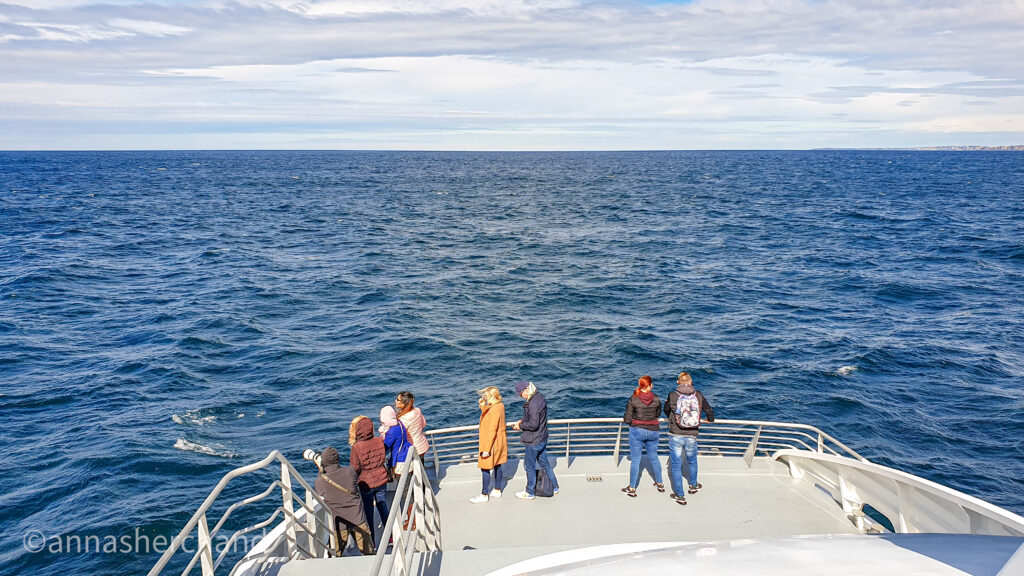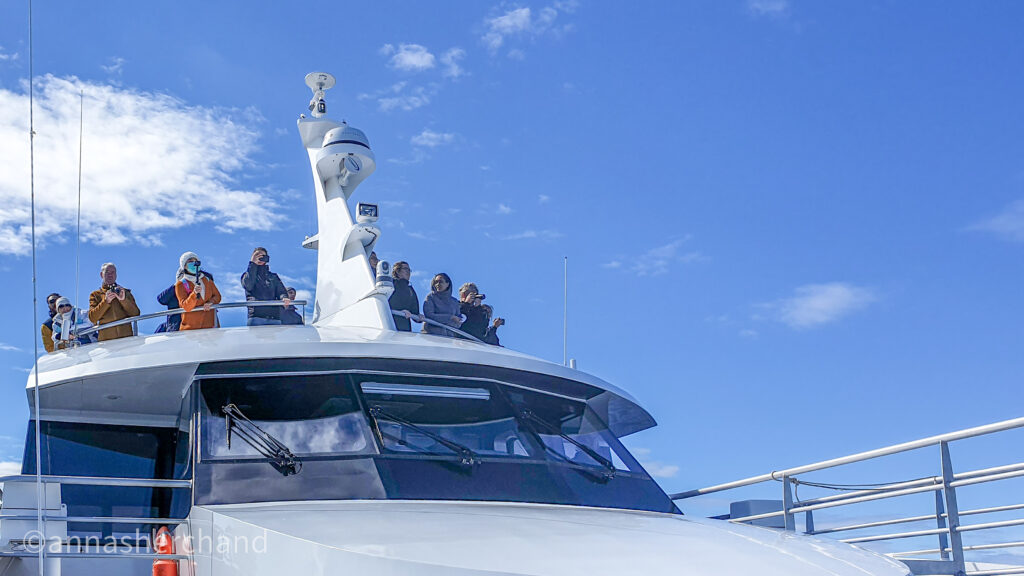 If you are one of those passengers who rushes to the top deck to get the better view, I have got news for you 🙂 Captain cook cruises whale watching Sydney opens up its lower deck Terrance also! So, there is really no need to fight and rush to get those upper seats when actually you will get the better view and close up look of whales from the lower deck.
The spectacular open-air viewing, life vest, and a comfortable all-weather lounge for everyone in both decks. I felt safe and happy having the opportunity to have this unique experience with the company that thinks about its customers first.
Captain Cook Cruises Whale watching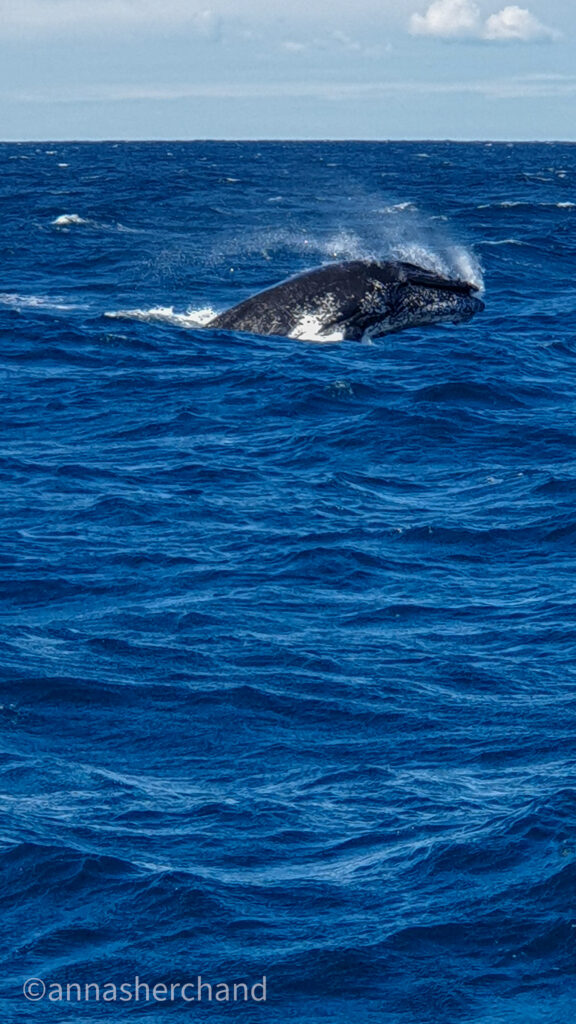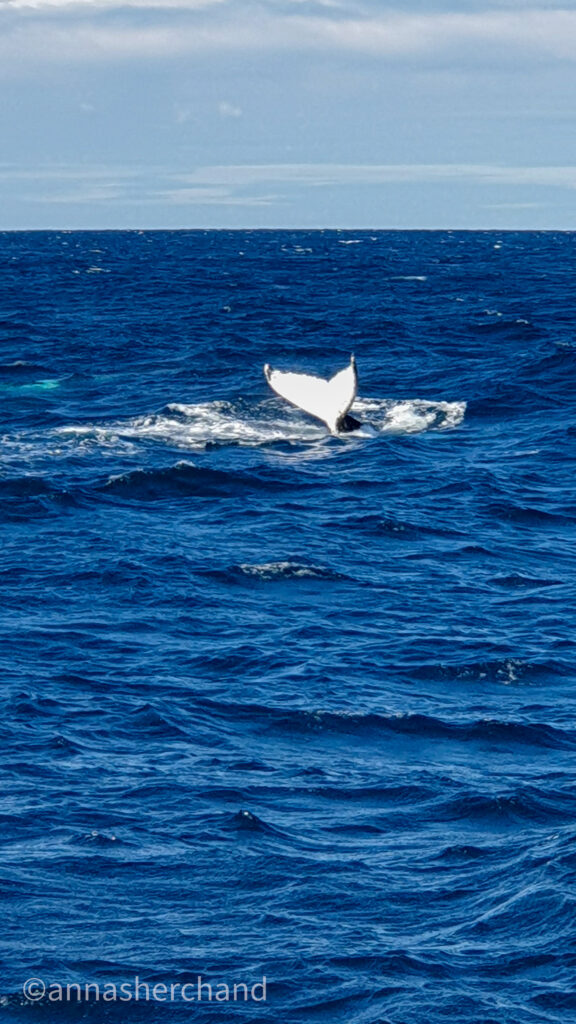 At the beginning of this Captain Cook whale watching cruises, we had our boat commenter welcomed us at the top deck and his assistance a little later. We also had one of the staff hand in "just in case bag" which was thoughtful I think, although we didn't need to use that. The crew was hands-on and service was excellent I think.
Then we slowly and steadily took the cruise out through the heads of Sydney Harbour to the open ocean. To tell you the truth I was a bit nervous once we hit the open water because nobody knows where the whales are! My mind was racing what if it's at the bottom of this boat! And I had brought my mum with me! That 5 minutes was anxious while we waited for signs of whales far and beyond the Tasman sea.
Shortly after the captain decided to go near the other two boats and Boom! We got lucky on the way there. We spotted not 1 not 2 but THREE whales, it was incredible! Something fun the commentar also mentioned was the whales could have been mating under the water (we spotted them on one side of the cruise then the other) as their movements as he said were not normal!
I am not entirely sure about which categories they fall under weather humpback whales or others but all three whales blew me away! I couldn't believe how close they were, you could even hear them talking (or making noises, depends how you look at it!)
These magnificent creatures leave Antarctica in search of warmer tropical waters to give birth and can be seen cruising the Sydney coastline on route their annual Great Whale Migration. It was an unforgettable whale watching experience and next time we hope to spot a dolphin or two also!
There was also commentary from the local guide and a lot of information about whale being shared which I think was great to have included in this whale watching tour.
You can also buy tea, coffee and snacks from the cafe downstairs.
Whale Guarantee
If you do not see a whale on your cruise tours you are eligible to cruise again free of charge in the same season on a standby basis. Bookings must be made 24 hours prior and are subject to availability. Recommend to read the terms.
Something worth noting is that the cruise operates subject to weather conditions. So call to confirm at least 24 hours in advance. Don't forget your camera, hat, sunscreen, sunglasses, seasickness medication if required & dress warmly as it gets windy out in the open water.
Also, there are different prices for adults and children so, recommend heading to their website to check out the current price and snag some special deals while you are it.
Recommend to allow 3 hours for this special Captain cook cruises whale watching Sydney experience. Then perhaps have a bite at the Darling harbor afterward to take it all in and enjoy the walk by the water to wine down.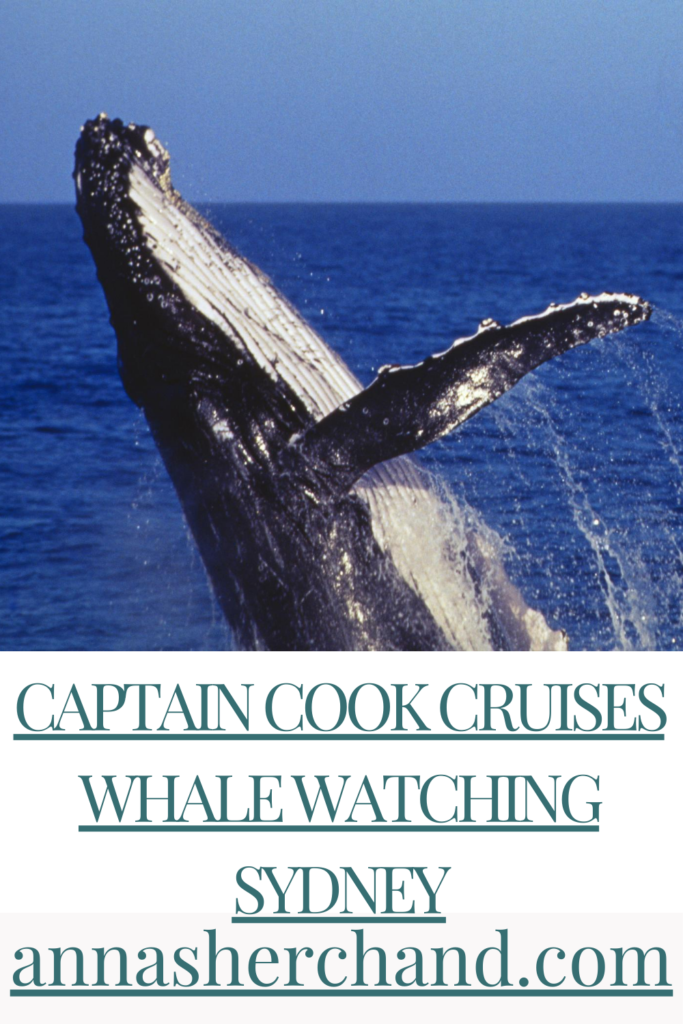 Let me know in the comments –
Captain Cook Cruises whale watching Sydney