There are 48 countries in Asia and I have lived 6 so far Nepal, Thailand, Vietnam, Laos, Indonesia, and Myanmar. In this blog post, I will focus living in Vietnam and aim to provide you with invaluable insight on life on the grounds.
These pros and cons of living in Vietnam are based on my personal experience when I lived in Hanoi for good 6 months and traveled from north to south of Vietnam. Along with the cons of living in Vietnam, you will also find out why it is one of the favorite countries to work and play for many digital nomads and foreigners.
What are the pros and cons of living in Vietnam?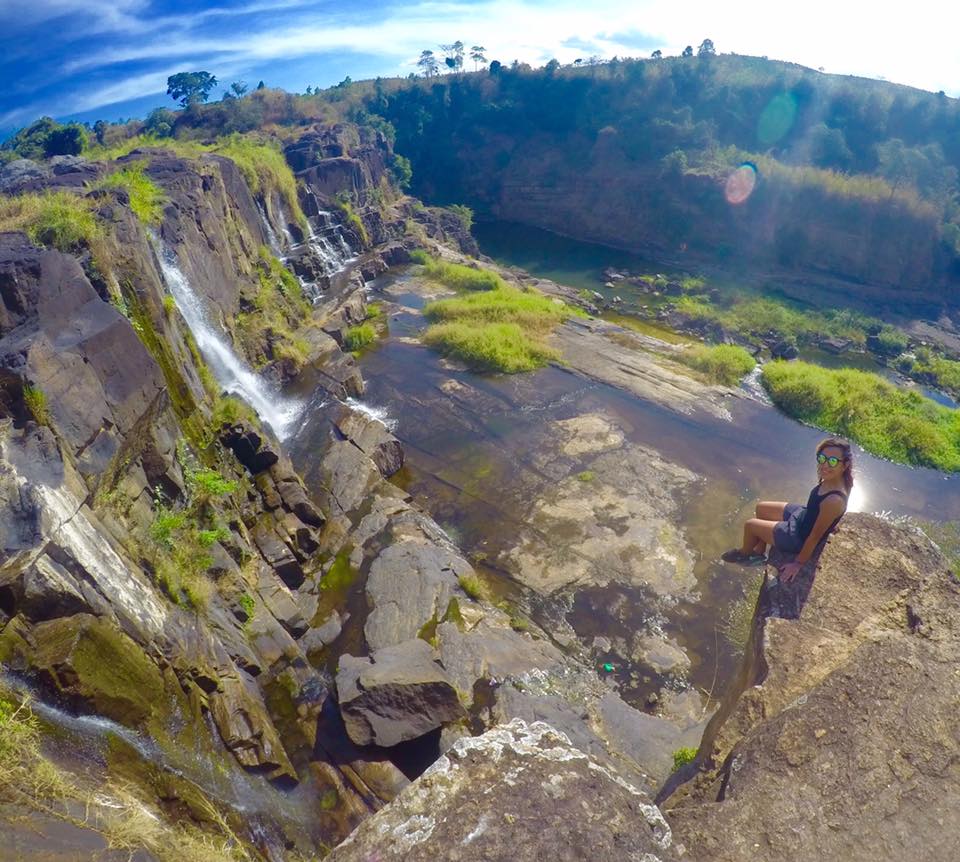 Without further ado, let's start with the advantages or benefits of living in Vietnam
1. Delicious Vietnamese cuisine
Vietnam is diverse with different cuisines. There are 54 ethnicities with their own customs, food, and cultures. Imagine trying all those different types of Vietnamese food across the country, from street food to pho bo; options are endless. And if you are craving western food, you can easily find that also. For example, Banh Mi is basically a Vietnamese version of an Asian sandwich inspired by the French when they colonized the country.
I mean food is what brings people together right and when you are traveling or living as expats, it becomes a major factor. That one meal you shared with a stranger could lead to a source of information for the next leg of your trip or solution to your current rental problem or even a good friendship, brotherhood/ sisterhood you name it. It could happen while devouring local phat Thai in Ko San Road in Bangkok, Guilin noodles in remote China, or munching over Banh Mi in Vietnam.
Ultimately what I am saying here is, one of the pros of living in Vietnam is its delicious food. Although I must admit the north lacks a little bit in food variety but the south is fantastic in offering more flavors. Just keep in mind unless you are in the city center most restaurants will shut around 10 pm or after.
2. Beautiful nature in abundance
From the top north of Vietnam to the very end in the south of Vietnam, there are countless jaw-dropping beautiful places. The range of attractions and pull factors basically lure both local and international visitors. Here are some of my recommendations: Halong Bay- Ban Tho mountain, Cat ba, rice terraces in Sapa, Hanoi, Hue, Hoi An, Dalat, Nah Trang, Danang, Ho Chi Minh city, and Phuc Quoc Island.
If you are looking for adventure in a beautiful Asian country. You have to consider Vietnam because it has everything from massive majestic mountains, cultural cities, UNESCO Heritage sites, the movie set location, Oceanfront, and more. Just rent a motorbike or meet other travelers and share rides or join tours to explore all the untouched landscapes and breathtaking nature.
It is hard not to fall in love with mother nature in Vietnam. Plus the weather is probably better than your home or the last country you were in (unless you are living in Vietnam in wintertime Jan-march – super stormy and windy in Hanoi). Other than that travelers and digital nomads folk back to Vietnam time and again just to be around those amazing nature. Plus the internet and coffee are pretty strong.
3. Cost of living in Vietnam is cheap and it is safe
To give you some context, whether it be a city apartment with a rooftop terrace overlooking a stunning view or an inner-city 2 bedroom unit. You can rent it all between $300-400 p/m! Some rentals even come with FREE Maid Service who will come clean your apartment and do the laundry for you.
Combine that with a full English breakfast for less than $10 or dinner at a fancy place for 2 under $50. It is affordable to live in Vietnam unless you go above and beyond your budget and go out drinking every night. Even then some cities like in Hanoi you could buy beer for 25c!
In terms of safety, as a traveler and an ex-pat, I never heard or witness any foreigners getting hurt or unsafe in Vietnam (except the bike or laughing gas accidents) during my stay. In general, there is much less crime too which is good. That said, always practice the general rule of thumb don't walk alone in the poorly lit alley, don't discuss politics or religion, respect the local culture and tradition.
You can have the Queen or the King life in Vietnam that you can only dream about in the western country. The same goes with the food price, taxi fares (there is no uber in Vietnam, make sure to download gojek app), shopping (unless you shop at vincom center), and everything else. Prices are more for a reasonable price in Vietnam for sure.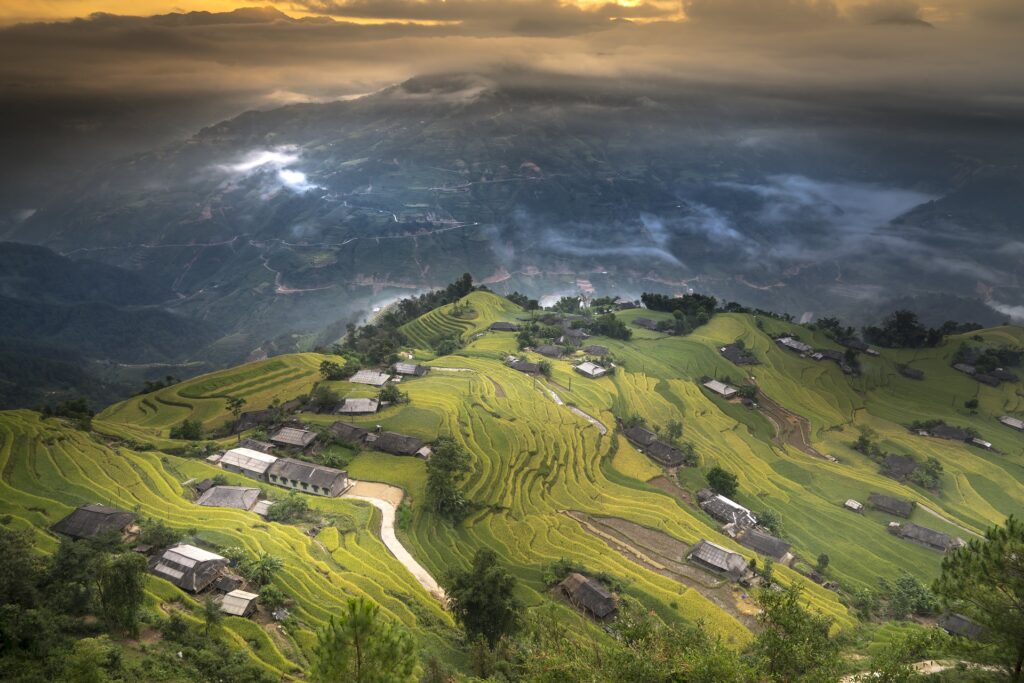 4. Making a good income
Vietnam is one of the Asian countries where you can get a job easily as a foreigner. Although there may be different expat jobs in Vietnam, I am talking about teaching English jobs and get paid equal to USD! This is an honest way to save some cash before continuing your travels or even do it long-term. I have met many foreigners who are teaching English in Vietnam for years because they love it as a profession.
Back when I was teaching English in Vietnam in 2015-2016, you didn't need a certificate. I mean I didn't need it and I taught nursery to preschool then high school to IELTS and business students. But I did have teaching experience, I had taught in Bangkok and China before I landed teaching gigs in Vietnam. If you would like to try it out, recommend networking with fellow English teachers, and getting a teaching certificate, and if you have a bachelor's degree that helps too.
5. Internet Speed and coworking space
If you are going to be living in Vietnam, I am sure you would like to know about the internet speed. And I am happy to report it was as good as when I was working from Sydney ie 4G speed. Last time I checked MBPS ranged between 1.5-10 if lucky 20 Mbps both upload and download.
Before I write about coworking spaces, I would like to mention that Vietnam is one of the top exporters of coffee. So, in Hanoi, you will see countless cafes all around town and around the country too. So, basically, you can take your laptop and work from any of these cafes/coworking spaces. And you will rarely meet another digital nomad because there are just too many cafes.
They not only look pretty but most of them are work-friendly too.
6. Vietnamese people are nice
Lastly, another pro of living in Vietnam is the local vibe. When I lived in Vietnam for 6 months and traveled throughout the country; I was always met with smiles from locals and friendly gestures. Unlike Myanmar, Vietnam is far more used to tourists and it is rare that people will bother you to take pictures or sell things (tourist areas are an exception). There is also better infrastructure and public transport than say comparing to Myanmar or Laos.
It is also common that many foreigners marry Vietnamese people because of how kind and hospitable they were to them. So the general Vietnamese attitude towards foreigners tends to be friendly and nice.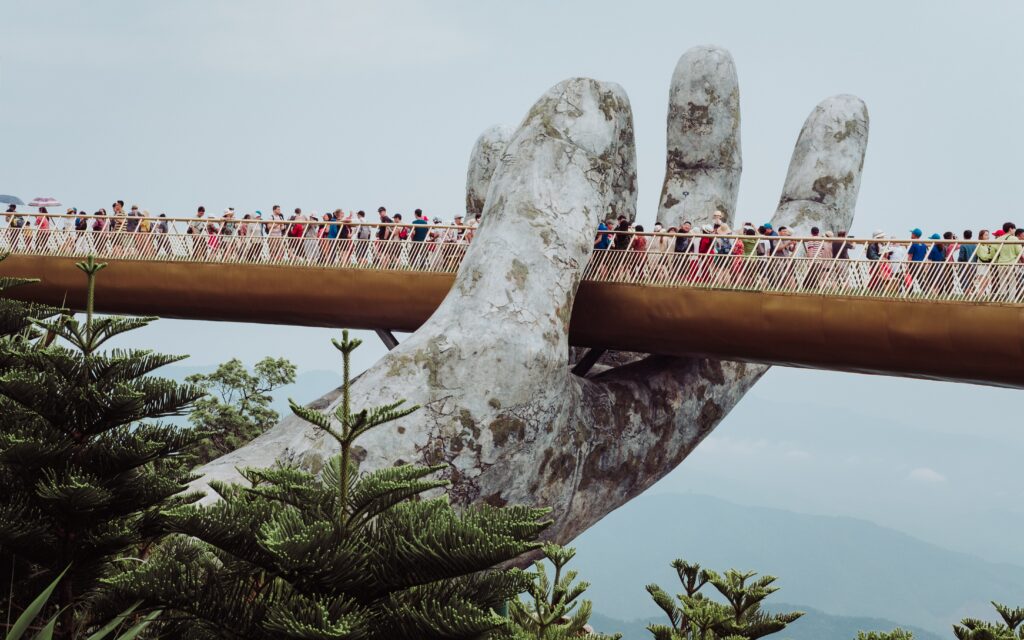 Cons of living in Vietnam
1. Air pollution
One of the problems living in Vietnam is the air pollution and heavy nosiest traffic. It is a usual sight if you see animals like dogs, cats, buses, van, bikes, motorbike then trucks all in one lane horning at each other. If you want to cross the road, wait for the green sign, look at your left and right, take a deep breath and just walk ahead because not all vehicles will stop but they will maneuver around you. Also because of the intense air pollution recommend wearing a mask and avoid peak office hours if you can. If you can't do that maybe it could be one of the reasons not to live in Vietnam for you.
2. Language barrier
Another con of living in Vietnam that I can think of is a language barrier. I mean you could pick few words or learn few sentences quite easily but if you want to really understand a local or do business properly. A language barrier could be a bump on the road.
That said, you will meet a lot of locals who can speak fluent English but as you know there are significant benefits if you can actually speak or read or write a local language. I guess it applies more to the remote part of Vietnam than the major cities.
Living in another country is a fantastic experience and I hope you have that high on your bucket list. So if you read or hear about people complaining about living in Vietnam, I suggest you take that with a grain of salt because obviously, not a single country is perfect. There will always be something someone is not happy about somewhere. So just accept the differences and remember the many positives will reward your stay than complaining.
I hope this Pros and Cons of living in Vietnam gave you an insight into living in Vietnam.
As a bonus, here are the five important things to consider for making your Vietnam travels that much easier.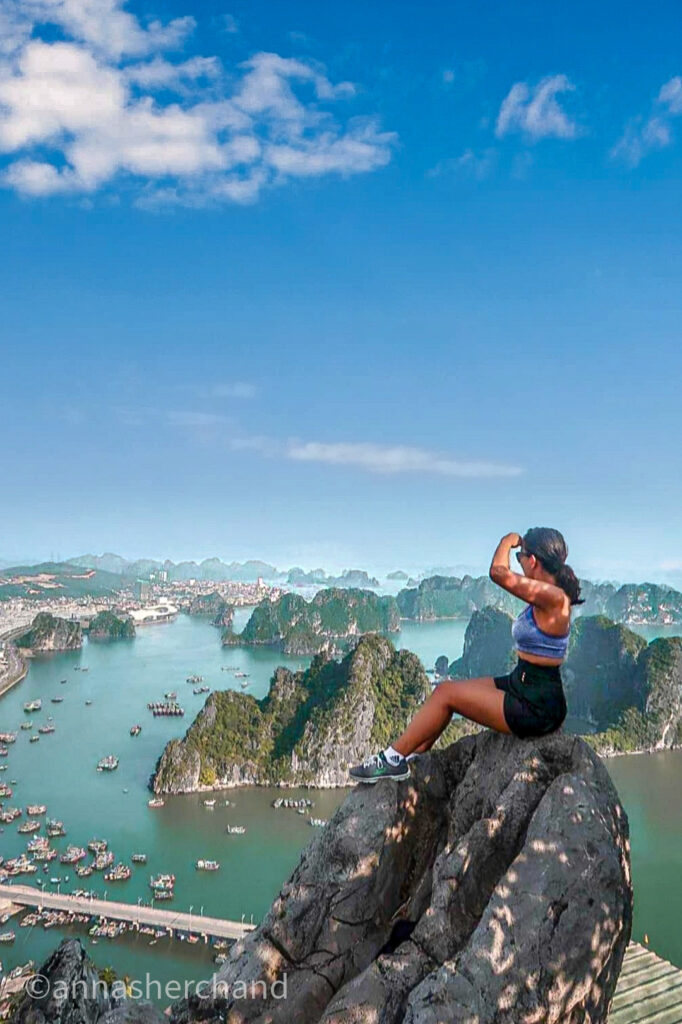 Travel Tips to Hanoi, Vietnam
Below are the five important things to consider for making your Vietnam travels that much easier.
1. Install Grab App
First thing first, download the Grab app for transport in Asia. Forget paying for overcharged metered taxis, not only in Vietnam but almost everywhere in Asia, everyone uses Grab not Uber. For my readers, here is the discounted ride with Grab (up to VND 30000 off)! Just register using this referral code GRABANNASMATE, and save your hard-earned money. You can also use this link: https://r.grab.com/grabannasmate
2. Arrival/Departure in Style
We all want to save money but if you can arrive in style and convenience (Your professional driver will be waiting for you on arrival with a personal welcome sign) or leave Vietnam in style for only $14 USD. There is no reason not to and you will never have to rush through the public bus again. Book it here.
3. Unlimited Data Sim card
While traveling, having a data sim card makes everything that much easier. Imagine meeting new friends, and making travel plans together, but missing out on all the convos. We all know having a working phone with the internet is like having a world at your fingertips. Just skip the hassle of looking around, pre-order this unlimited data sim card ($9 USD for 30 days), and receive free delivery to your accommodation as well! Buy yours here.
4. Multi-Day Trips
After you visit all these muse-see cafes and all the other cool things Hanoi has to offer. Like everyone else, you will probably want to see Halong Bay and Sapa in the north of Vietnam. Experience the karst landscape of Halong Bay on a 2-day cruise, with round-trip transfers from Hanoi. Book it here.
For Sapa, you can book the 2-day/1 night tour that has more value as it comes with the limo ride, village life, and cultural experience. Check it out here.
5. Where to stay in Hanoi?
There are numerous choices when it comes to accommodation from all five stars hotels to hostels. If you are a solo female traveling to Hanoi and looking for accommodation, please read the recent reviews, and check the location to make sure it is exactly where you want to be. For example: If you are visiting for only a few days you may not want to be far away Vs staying close to the old town. And if you are after a relaxing holiday you may prefer the little secluded stay.
That being said, wherever you stay make sure to book with a legit website such as Booking.com Most hotels and hostels also offer free WIFI, and some also offer free beers! Here are some places I suggest:
To meet other travelers/backpackers
Youth Hostel
Drift Backpackers Hostel, Nusmile's Homestay & Travel, Hanoi Buffalo Hostel, or Old Quarter View Hanoi Hostel
Mid Tier
Ja Cosmo Hotel and Spa, SOJO Hotel Ga Hanoi, Hanoi Paon Hotel & Spa, Imperial Hotel & Spa, La Sinfonía Majesty Hotel and Spa
Luxury
Grand Mercure Hanoi, Peridot Grand Luxury Boutique Hotel, Aira Boutique Hanoi Hotel & Spa, or Dolce by Wyndham Hanoi Golden Lake
6. Few handy Vietnamese words
Hello – Xin Chao
Thank you – Cam'on
Please – Xin Vui lòng
Toilet – Phone Ve Sinh
I have detailed travel resources right here. Save money, learn what and how.
Let me know in the comments-
Pros and cons of living in Vietnam