With the pandemic taking over the world in March 2020, and international travel on a halt; I have been busy exploring my own backyard (Sydney). I have hiked to all the National parks I wanted to, seen all the places in Sydney I wanted to and wrote about it here. Now it is time to move! Since we Aussies cannot travel overseas, I decided to move from Sydney to Melbourne, and here is all the tea.
I mean it looks like if we want to leave the country we have to become boat people! Imagine, boats filled with Aussies start washing up on Indonesian shores. The world is going mad and this year definitely takes the top spot!
That being said, my research says we Can travel overseas provided you have an official work letter from the overseas company or if you are a dual citizen and carry a passport of another county. It is recommended that we don't travel overseas at this time but if you badly want to or need to, try looking up the above options and also read on the Domicile test and 183-day test. I know a few people who have left Australia applying these options but something to consider is coming back to Australia may not be as easy with the ever-changing quarantine rules, cost, and the limited number of people the government is allowing to fly back.
My last travel was in January 2020 when I solo traveled to my 48th and last south-east Asian country East Timor. It was a great start to 2020 and the plan was to explore up to the 55th country by the end of this year but here we are, still exploring a different city and state Victoria!
In 2019 Economist Intelligence Unit (EIU) listed Melbourne as the second most livable city in the world, followed by Sydney as the 3rd and Vienna 1st. All my life I have been a Sydney sider and now I have made the crazy move to become a Melbournian during the covid time for a foreseeable future! Whether you are also moving from Sydney to Melbourne for personal or work reasons, I am positive these tips will help you on your interstate move.
5 tips for moving from Sydney to Melbourne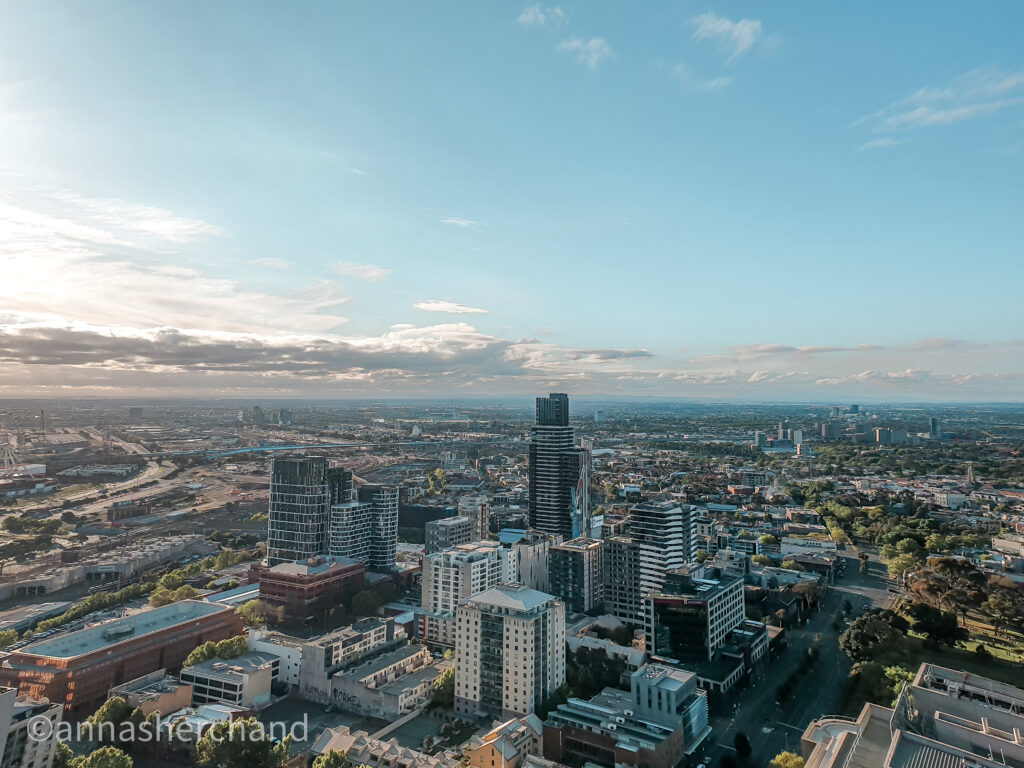 1. Get organized to the T
The thing is moving interstate is never easy but with covid, there is an extra element you have to think of. For years you could be minimalist and had donated a lot of previous clothing and furniture. But come the moving days, you still have endless things to pack! There are also so many things you need to take into consideration. From organizing utilities, researching and reading up on the rules upon arriving and departure, (at the time of writing October 2020 if you are moving to Melbourne from Sydney, there is no quarantine but VIC is in stage 4 lockdown so the advice is to obey restriction rules), booking flights even though you are not sure if the planes will fly to Melbourne!, and even changing your address for what seems like an endless list of services and authorities!
It is a lot to take in and may seem complicated, but that doesn't mean it can't be done well. Try having a cool head and put pen to paper and plan set in motion. It becomes easy to streamline all the processes by creating a checklist. It's easy to prioritize what's what and make sure nothing gets missed or forgotten along the way with an ordered checklist.
If you want to have a less stressful move, get fully organized. There are plenty of moving tasks you can start doing ahead of time.
If renting, notify the landlord in advance
Book the cleaners or clean the place properly so you can get that bond back
If you won the place, notify all the service providers that you currently use
Hire an interstate removalist if you have a lot of things and are ready to pay anywhere from 5K! OR
Pay for checked baggage – Jetstar allows up to 54 KG p/p (if you're minimalist it's cheaper than hiring interstate removalists)
Sell, donate or dispose of any unwanted furniture you don't want to take with you
Organize your medical records
Research your new suburb and get familiar with the local area maybe supermarkets, or hospitals.
Change home address in your bank, CC, wifi, phone provider, AEC, Superannuation, Insurance, and ATO
Let the post office know about mail redirection, electricity, gas, and water suppliers, TV, and gym membership.
Pick up any laundry you may have left at a dry cleaning service and don't forget to return books in the library
Double-check all interstate accommodation and travel arrangements have been confirmed = no cancellations
Make sure you will have electricity, water (hot & cold), food, and wifi upon arrival at your new place
2. Get the Myki Card
Forget the Sydney Opal card, now you are moving to Melbourne Australia! Public transport in Melbourne is completely cash-free what I mean by that is nobody takes cash on the bus, train, or tram. Everybody uses MYKI here. It is a reusable smart card that stores money to pay your public transport fare. You can buy and top up MYKI cards from 711 stores and other retailers where you see the MYKI sign.
Melbourne is a relatively large city, so for ticketing purposes, it has been divided into two 'zones'. Zone 1 includes the CBD and the inner suburbs and Zone 2 includes the outer suburbs. A full fare MYKI card costs $6 and a concession, seniors or child MYKI costs $3.
Bus
Well connected with 346 routes covering greater Melbourne but need Myki card to travel.
Train
The metropolitan train journey is free if you touch on and off before 7.15 am on a weekday but the journey won't be free if your MYKI balance is negative.
Tram
Trams operate throughout the day and offer multiple routes that criss-cross the city and a free tram around the Central Business District, including Docklands.
Uber
One of the other ways to move around is to use the taxi sharing app. You can download the Uber app which can come in handy when in a hurry. For my readers, here is the $10 off your first ride on the Uber app. To accept, use code 'k7zapn' to sign up. Enjoy! https://www.uber.com/invite/k7zapn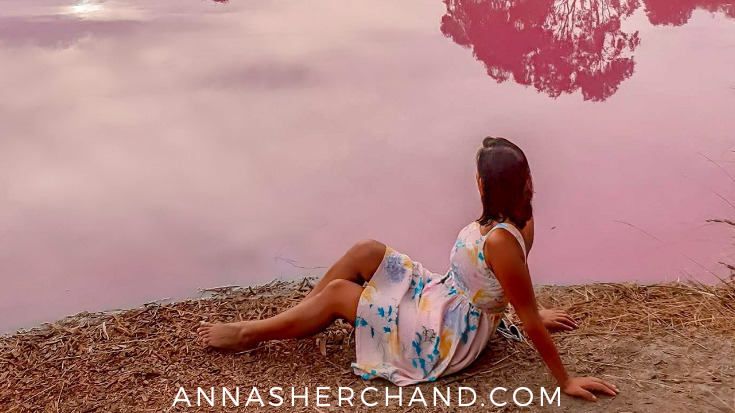 3. Know your area and the weather!
Like in Sydney, each suburb in Melbourne is well known for certain things. For example, if you are into horse racing Flemington is your best option, water lovers Brighton or St Kilda, live music-lovers, hair buns hipsters Collingwood, Fitzroy or Brunswick and if you are into grand homes, large perfectly maintained gardens, Hawthorn, South Yarra or Toorak are your best picks. Depending on the suburbs the real estate property price varies for renting as well as buying although this year it has dropped a lot more than in earlier years.
Although I have only been here a few times before I did witness how the north and south cultural divide just like in Sydney, where people shun those living on the other side of the Yarra, is odd and concerning. And the cool people tend to live north-side and the posh people live south-side.
Another thing I want to highlight is Melbourne is knowns for its 4 seasons in one-day weather! So carrying a handy umbrella in your bag and layering your clothes is the best way to go unless you plan out your days meticulously to avoid the rain, storm, and wind.
4. Get Cultured
Based on my limited experience and what everyone's been telling me Melbourne is more into Good coffee, Arts, sports, and comedy scene than Sydney. Think of all the national galleries showcasing incredible arts, a mouth-watering food scene, everyone's favorite racing day in November, and AFL for the sports fan and Melbourne Comedy Festival. I am looking forward to visiting and sharing all the new places I will be going to (when we are allowed) on my Instagram and here in the blog. If you are interested to follow along, subscribe here.
5. Keep an open mind
It can certainly feel overwhelming with the number of things you have to do after your move to Melbourne. Perhaps buying a new bed, or which vacuum cleaner to get, or which wifi provider to go with, or what color sofa or table to get, then dealing with deliveries, and the 5K rules and how far is your office from home, getting groceries or how to make new friends in a new city or understanding how MYKI works!
After living in 8 different countries around the world, my experience says it is imperative to keep an open mind which helps not to compare places. It can be incredibly hard to get used to new things so taking each day as it comes helps a lot. Just go easy on yourself and don't forget to create the checklist as mentioned in #1 above to help you manage and get the things in order according to your priority.
Every time someone asked me in the past if I see myself living in Melbourne, I always said that it's a perfect city if you want to raise your family but if you are single, or looking to network Sydney is much better. Well, I am here now to find out what's what really! And after calling Sydney home for more than a decade, it's time for a change. Even in these unusual times, I'm calling the shots! I cannot wait to explore more of this beautiful city as a new Melbournian and will continue to add more useful tips as I discover them.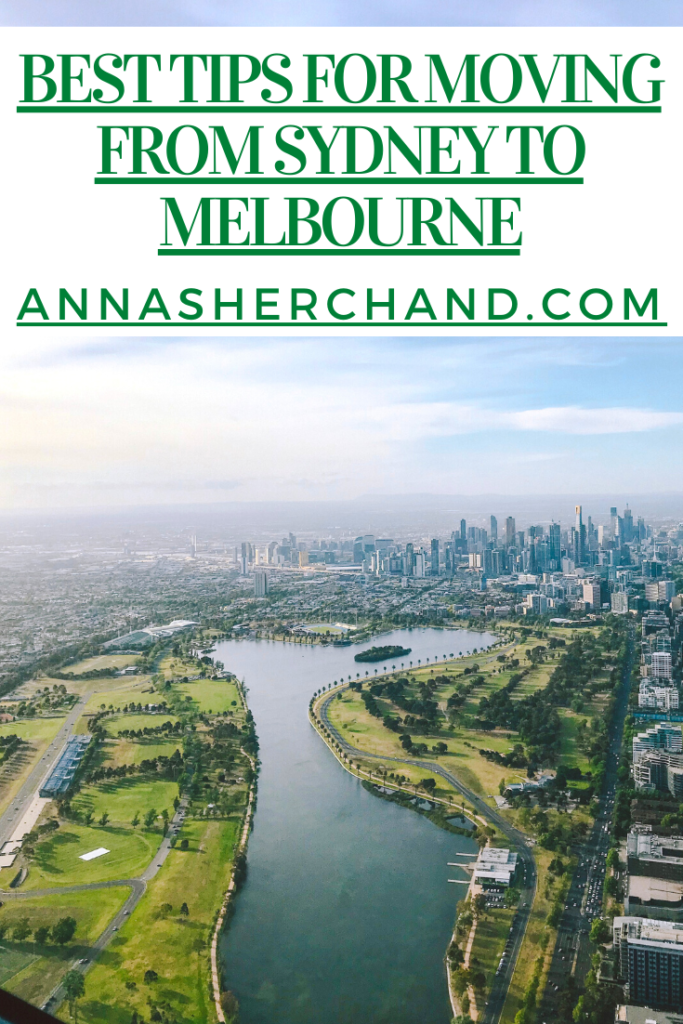 Let me know in comments if you –
5 tips for moving from Sydney to Melbourne