If you are considering solo travel to Phu Quoc island, here is everything you need to know. This article comes from my own personal experience like all the articles on this blog. Hope it helps!
Phuc Quoc is a small island off the ho chi Minh city in the south of Vietnam. Well known for it's unique marine life that houses over 100 species of corals and coastal ecosystems. It is a perfect spot to end your Vietnam trip in case you started from the north in Hanoi or came from Cambodia for a weekend trip or from anywhere in south east Asia or around the world.
Solo travel to Phu Quoc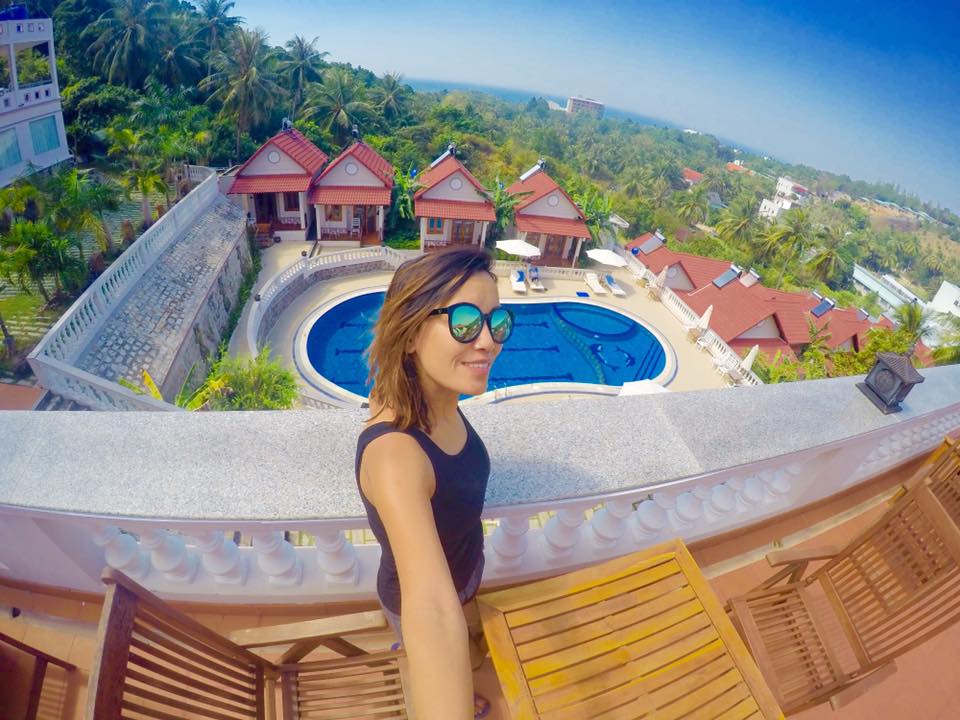 Must see in Phu Quoc
Since it is an island the first thing that comes to mind is relaxing at some of the best beautiful beaches in phu quoc.
1. Long Beach (Bai Dai)
On this solo travel to phuc quoc guide, I have to include long beach because it is one of the best spots for water activities like parasailing, jet-skiing, motorbiking and of course swim and tan. Long beach is a white sand beach so definitely eye-pleasing and beaches around Phu Quoc are safe from sharks which helps to know!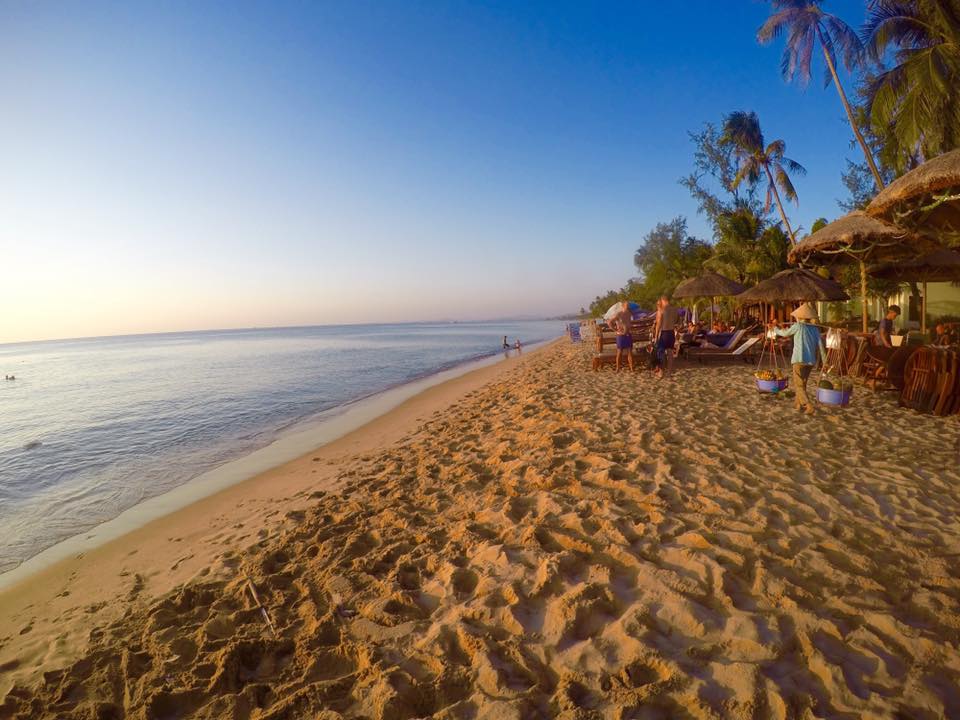 2. Ong Lang Beach (Bai Ong Lang)
This is another beach I visited and it was clean as a whistle and the water crystal clear. There is a bar there if you are thirsty and snorkeling, scuba diving, and fishing are the most popular water sports here. You may see some people jet-skiing, wind sailing, and squid fishing too!
The following beaches also come highly recommended as the best beaches in Phu Quoc. Khem Beach (Bai Khem beach), Ganh Dau Beach (Bai Ganh Dau), Sao Beach (Bai Sao), Truong Beach (Bai Truong), Cua Can Beach (Bai Cua Can), Vung Bau Beach (Bai Vung Bau) and Rach Vem Beach (Bai Rach Vem)
3. Floating Village Rach Vem
This place is also known as Starfish Beach which is approx 10 km of a dusty road from the town but it is worth it. Once you arrive you will see the white sand beach and clear turquoise ocean, like in the Maldives! Your solo travel to Phu Quoc wouldn't be complete without some red starfishes which could be seen in the shallow water. If you pick them out of the water, make sure to put them back in the water. Try out the restaurants; they make fresh and tasty seafood and of course, it's not too expensive. The floating village is interesting too.
4. Phu Quoc Prison
If you are into history, head to the Phuc Quoc prison; extremely informative, and emotive and will leave you a bit traumatized seeing the horrific torture that occurred here. If you like to read and see everything in a museum, I'd recommend allowing 60-90 minutes. Entry is cheap and there are some tourist shops on the way out, and also a block of toilets outside (bring paper!)
5. Cao Dai Temple
You may notice this temple on your way around the island as near the night marker in the city. It is colorful and intricate carvings at the front and inside a truly spiritual place of worship for devotees. The Cao Dai religion is unique to Vietnam and looks like a fusion of the various main religions.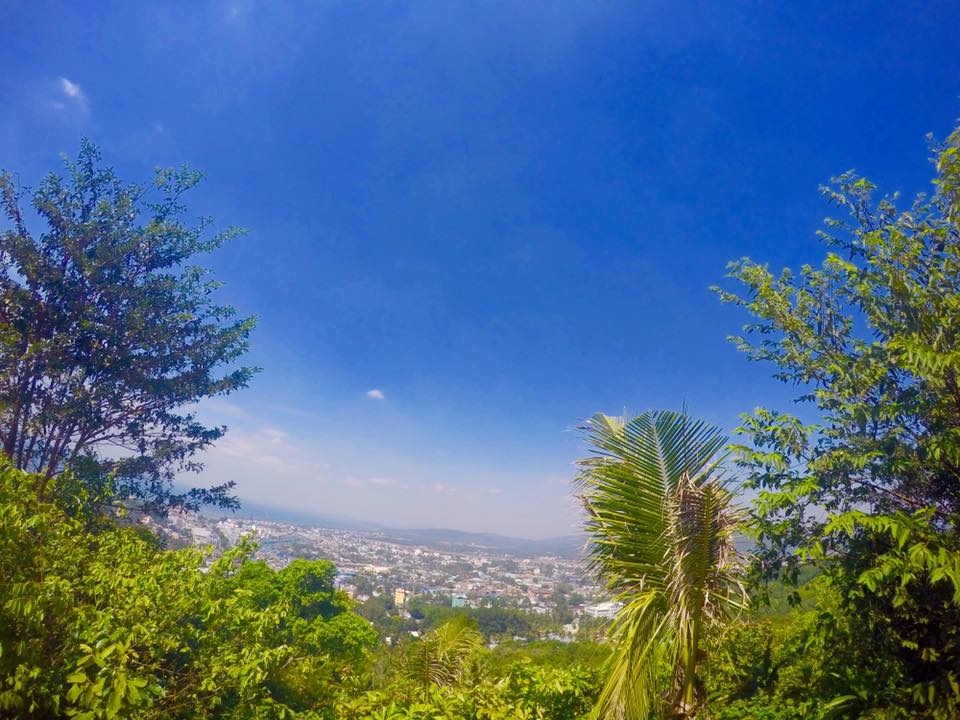 6. Hon Thom Nature Park/ Cable Car
The next must-see on this solo travel to Phu Quoc is Sun World Hon Thom, Nature Park. You have to take the Hon Thom cable car to get there and it is the world's longest sea-crossing cable car 7.899,9m in length! I think it is fair to say it is one of the most modern water parks in Southeast Asia with 6 significant game zones and various water-sport games in Bai Trao Beach. The cable car ride is cool with awesome views all around and is a smooth ride so all good.
7. Tranh Stream
It is a stream so best not to go in the dry season otherwise a pretty good place for a hike. You can even BYO food and drinks; hike and eat it at the top of the river. it is a nice place for spending half a day and can also swim in the river.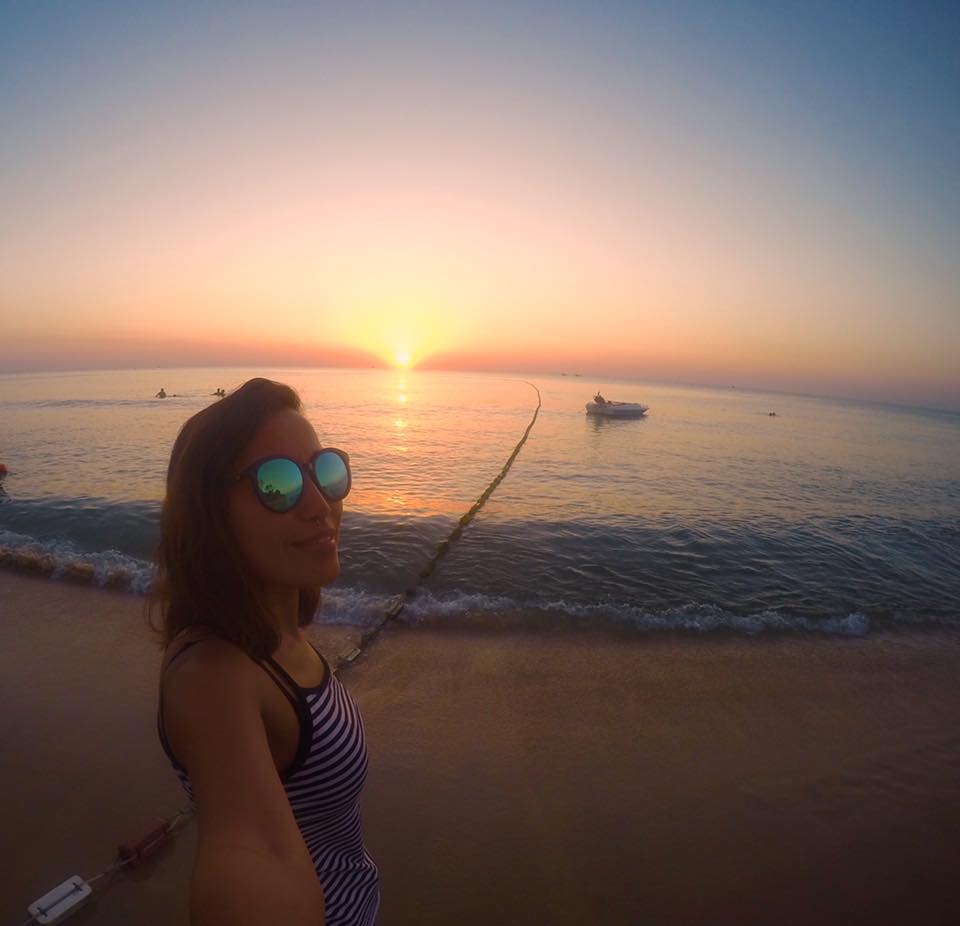 8. Phuc Quoc countryside
If you are interested in a bit of a unique experience on your solo travel to Phu Quoc then head a bit away from the city. you can either book a countryside tour or explore to this organic pepper farm on your own. It is a small business and the products are sold to visitors. There is a lot you can learn from the growth cycle, and harvest to how labor-intensive it is. You can even attend a cooking class if you are feeling up for it.
9. Vinpearl Safari Park
If you can travel a bit away then head to Vinpearl Safari Park which is Vietnam's largest wildlife conservation park. it is located in Bai Dai, the Northwest coast of Phu Quoc Island. You can feed giraffes and elephants with your own hands and witness the conservation of abundant indigenous and exotic flora and fauna. The sanctuary is home to 400 species of plants, and 2000 wild animals representing 130 different species, many of which are considered rare.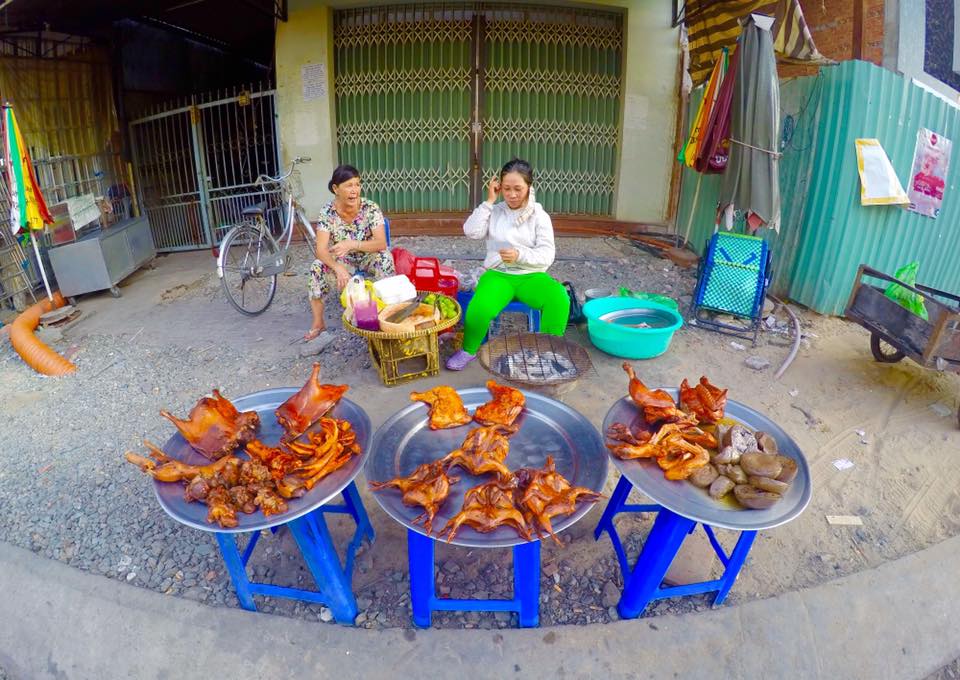 10. Duong Dong Market
If you want to see people and hustle and bustle or need something you can head to Duong Duong Markert which is a shopping mall on the island.
Is it safe for a solo female traveller?
IMHO Vietnam is generally a safe country. When I traveled the country and lived for half a year I never witnessed violent crime which is rare, but road accidents are the norm and petty crimes like pickpocketing or purse snatching could occur, often involving weapons! I would say no matter where we travel solo, always follow the rule of thumb. ie don't walk down that dimly lit alley on your own, avoid discussion of politics and religion, respect the culture, and dress politely.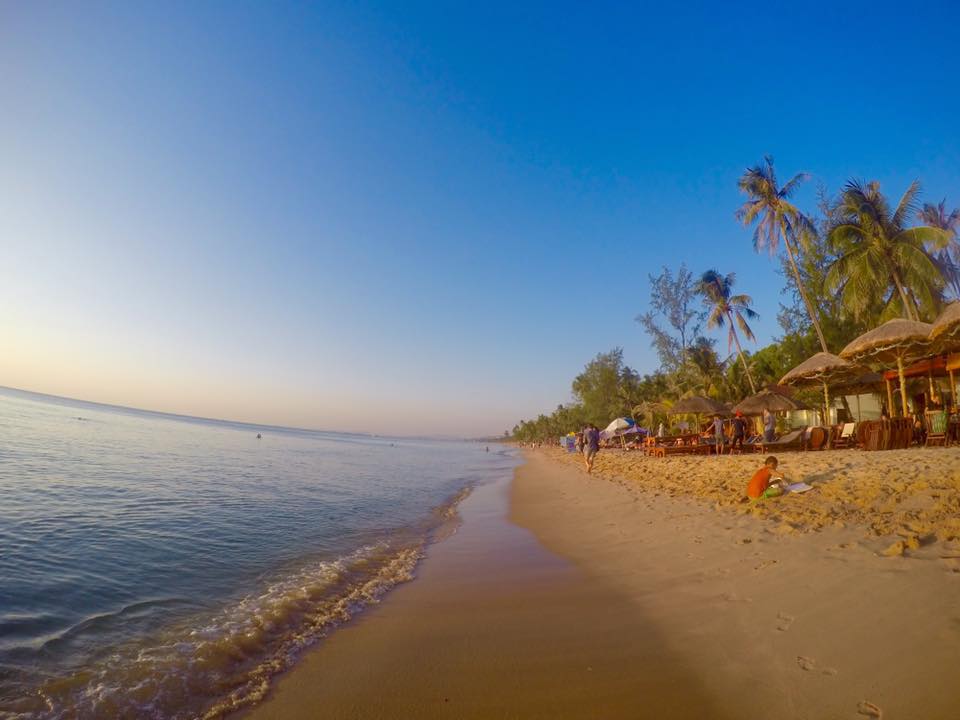 Where to stay?
There is a mix of charming, and modern, from backpacker hostels to mid and luxury accommodations. You can check hotel prices and book it through trusted Agoda, or Booking.com
What to eat?
Ken noodle (Bún kèn)
Echinus (Nhum biển)
Thick Noodle Soup with Fish Cakes (Bánh canh)
Raw herring salad (Gỏi cá trích)
Grilled Bien Mai Scallop Sinew
Shrimp Noodle (Bún quậy)
Grilled Trachurus (Cá sòng nướng)
Grilled Sea urchin with grease and spring onion
Slipper lobster (Tôm mũ ni)
Ham Ninh Flower Crab (Cua Hàm Ninh)
Fried squid with fish sauce
Snails (Ốc)
Boletus Soup
Fresh Crab Blood
Raw Barracudas Salad
Grilled Abalones
Flower Crab Rice
Thick Noodle Soup with Mackerel Cake
Bailer Shell (Ốc Giác)
You have plenty of options here from fine dining restaurants to medium prices eateries and of course, the street food is a must too. Recommend seafood (they provided a safety pin to eat the snails!) That said, here are some recommendation.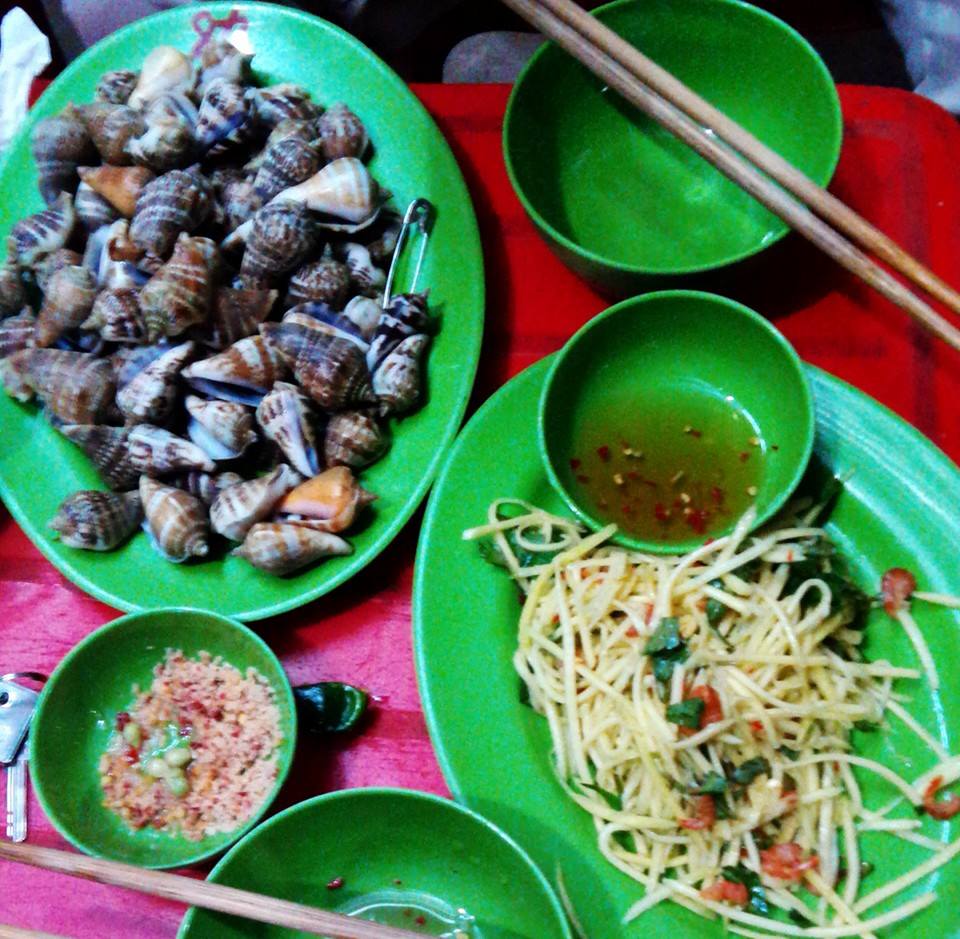 Mai Jo Refined – Casa do Jorge Restaurant​
Nhat Lan Restaurant
Spice India Restaurant
Iris cafe
Crab House
Ganesh Indian Restaurant
The Sunset Grill & Bar
Pizza Regina
How to get to Phuc Quoc island from Ho Chin Minh City?
The popular travel route you can take is a bus from Ho chin min with a change to a ferry. The bus ticket can be bought at Mien Tay Bus Station in Ho Chi Minh. The bus will take you to the city of Rach Gia, in about six hours, and the cost was only seven dollars.
You can also get here by sea. Either Fast Ferry from Ha Tien or Rach Gia, Slow Ferry from Ha Tien only, or Phu Quoc Express VIP Catamaran. There is also a sightseeing boat that runs from Saigon and International Cruise Ship Travel.
Note: There is also a ferry From Cambodia to Phu Quoc and Ferry from Thailand.
When is the best time to visit Phu Quoc Island?
There are four seasons in the northern part of Vietnam (summer, autumn, spring, and winter) but only two seasons in the south which are a dry and a wet season. So the best time to visit Phu Quoc is from November until March when it's dry season and the sky is sunny and temperatures between 25°C and 28°C.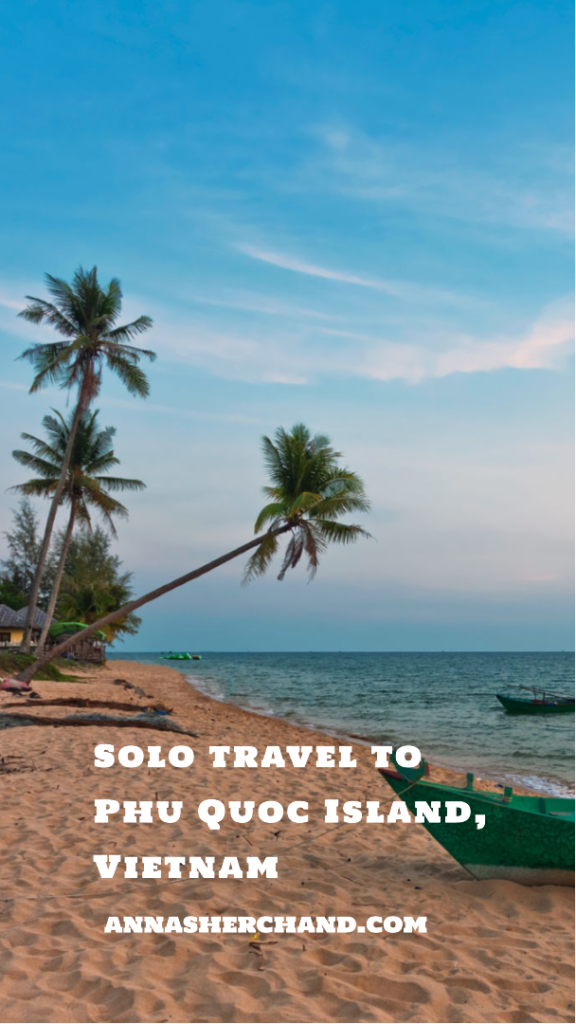 Let me know in the comments-
Solo travel to Phu Quoc Island, Vietnam