Looking for Thailand itinerary for 10 days? You are in the right place. Thailand aka LOS (Land of smiles:) is one of the most visited countries in South East Asia. Favourite of gap year students, people in their 20s, 30s, 40s and 50s too. Whether you're a culture vulture, a food fanatic, or a beach bum, I urge you to start your Asian love affair here. There is something for everyone!
From serene mountains in the north to paradise looking beaches in the south of Thailand, colourful Bangkok markets, elephant nature park, full moon party, Thailand island hopping and spiders, leeches for snacks, to delicious Thai food, Khao Sok national park, laughing gas, relaxing Thai massage and everything in between.
Whether it be the first stop on your Round the World trip or a holiday escape out of your country. This Thailand itinerary for 10 days travel guide is what you will ever need! I have added extra travel destinations for your options and in case you end up coming back or extend your stay. Besides that, you will also learn where to book the cheap flights, what is the visa requirements, when is the best time to go, how much it costs, where to stay, what language is spoken, what vaccinations are required, public transportation in Thailand, where to go, most importantly what to do and all the Thailand travel tips.
In regards to the destination, this 10 days Thailand itinerary covers North to South must-see places, best to bookmark it for your reference.
Thailand itinerary for 10 days
First, here are important things to make your Thailand travel easier and enjoyable.
Where to book a cheap flight to Thailand?
You can find the cheapest flights through most trusted sites such as Skyscanner or Momodo.
I have detailed travel resources right here. Save money, learn what and how.
What are the Visa requirements?
You must hold a passport valid at least six months on entry with two blank visa pages.
Visa is required for longer stays or for travellers intending to work or to travel for purposes other than tourism in Thailand. A multiple-entry tourist visa is valid for 6 months and allows a duration of stay of 60 days per visit.
Australian passport holders may stay in Thailand as a tourist without a visa up to 30 days if entering by aircraft OR 15 days if entering overland (border checkpoint) before having to seek a renewal via the Thai embassy, or travel agent. Aussies get on arrival stamp on the passport, just don't forget to save the leaving paper!
For other nationalities, please do a quick google search – Does (your nationality) need the visa for Thailand and am sure you will find your answer easily.
When is the best time to go to Thailand?
I think there is never a bad time to visit Thailand. While it is a dry and hot season between November and April. The shoulder season is April and May which are the hottest with a chance of downpours (a great time if you want fewer crowds), and the months from May to October bring rain – usually lasting just a few hours each afternoon – meaning hostels and hotels lower their rates.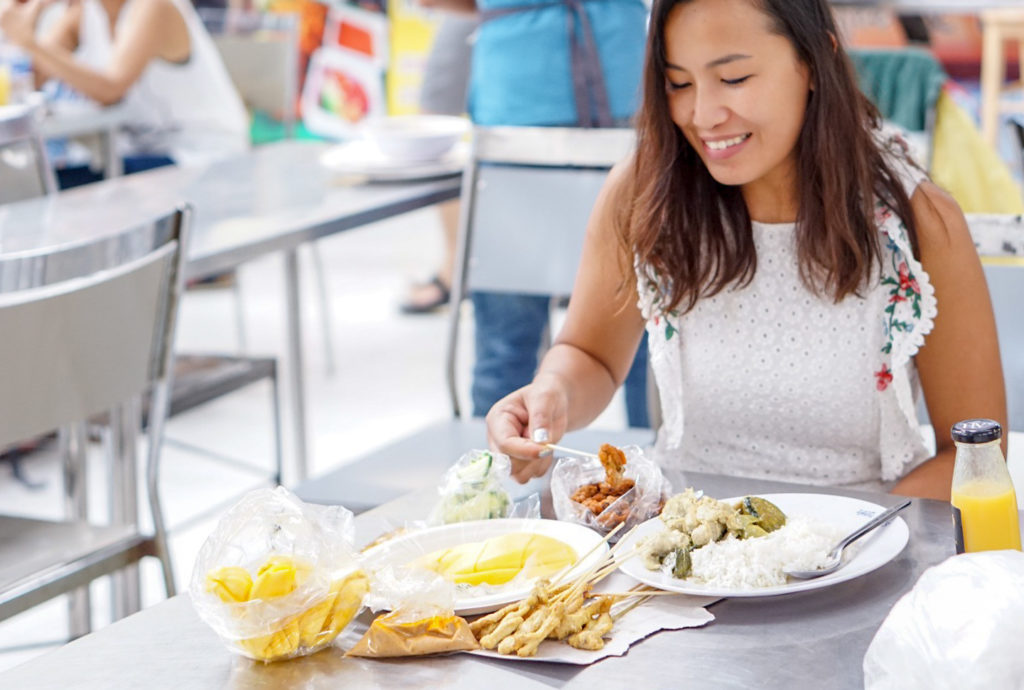 How much food and drink costs?
$1 USD = around 31 Thai Baht (THB).
A better way to work this one out? 100THB is $3
Writing in local cost below so, you can convert it to your currency.
Food:
150-185 baht per day per person. This includes 3 meals per day & 1-litre water + coffee or juice in the morning. Food would mostly be street food, noodles or curries or decent grilled meat, sticky rice or normal rice and som tam (papaya salad) with mango sticky rice for dessert. You can also throw in the famous 7/11 ham and cheese toasty with this price. Backpacking Thailand can be cheaper than a comfortable holiday in Thailand.
200+ baht per dish per person if you don't eat street food and prefer comfortable sit down restaurant meals.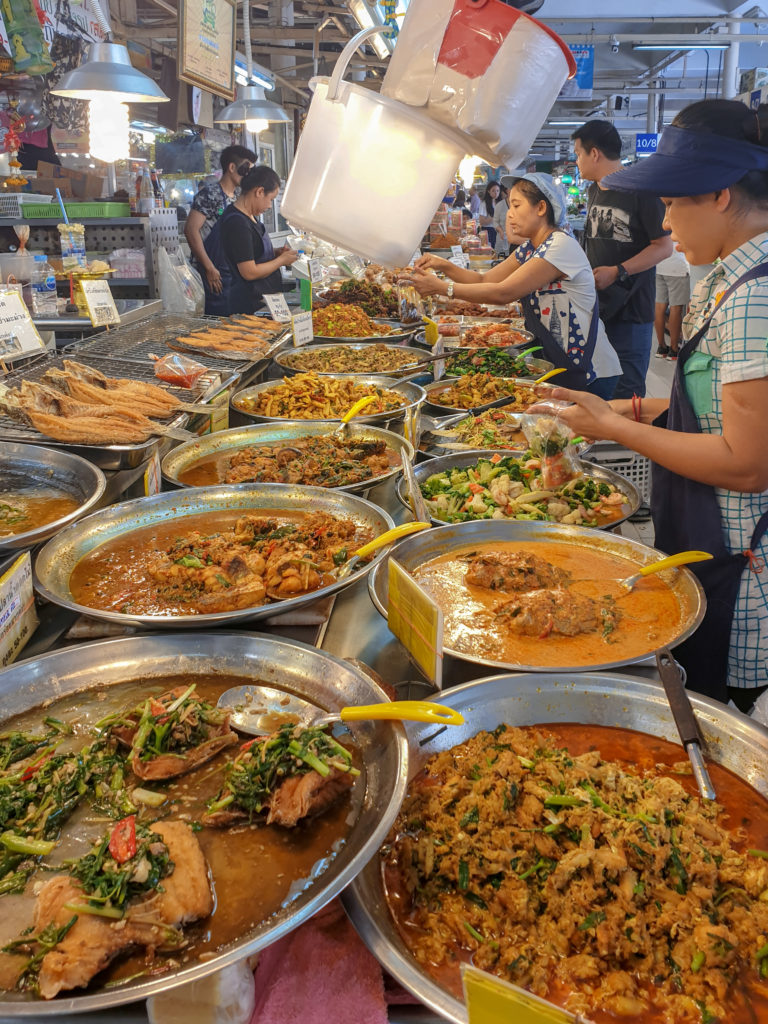 My recommendation: Try Issan food. This cuisine comes from the rural part of Thailand and tastes great! While in the north of Thailand, try the noodles. Locals love to have sugar with their food in the north, so sugar sachets on the table are common in Chiang Mai! Thailand is also famous for its green, red and coconut curries so definitely try them.
Read more about must-try Thai food here. 
While in Bangkok, you will come across a lot of interesting and yummy looking food but if you don't feel like playing guessing game. Then I recommend booking the same food tour I did. It was fun as well as reasonable in price. I learned a lot about different Thai food, snacks and my guide spoke good English so no language barrier, just a lot of food to eat.
Drinks:
40 baht per beer from 7/11 and 200 baht and upwards for cocktails at the Full Moon party and nice bars.
Look out for happy hour deals as a lot of places offer a special price for group or buy 2 get 1 free deal.
What language is spoken in Thailand?
If you are wondering, around 20 million people in Thailand speak Thai, also known as Siamese. Many locals and everyone who works within the tourism industry will know really good English. So less of the language barrier as most hotels employ staff with good English. But below are some handy Thai words that can come to use in daily lives.
Hello = Sawasdee Ka (sounds like: "sah-wah-dee")
Men say hello with: sah wah dee khrap and ladies add Ka at the end instead of Khrap
Thank you = Kha puna ka (female) Khrap (male)
See you = Jur kan, see you again = jur kan mai
See you tomorrow = Prung nee jur kan
Capital City = Bangkok
Thailand is divided into 6 regional groups of Thai provinces. The regions are- Central Thailand, including the Thai capital of Bangkok, Eastern Thailand, Northern Thailand, Northeast (Isan), Southern Thailand and Western Thailand.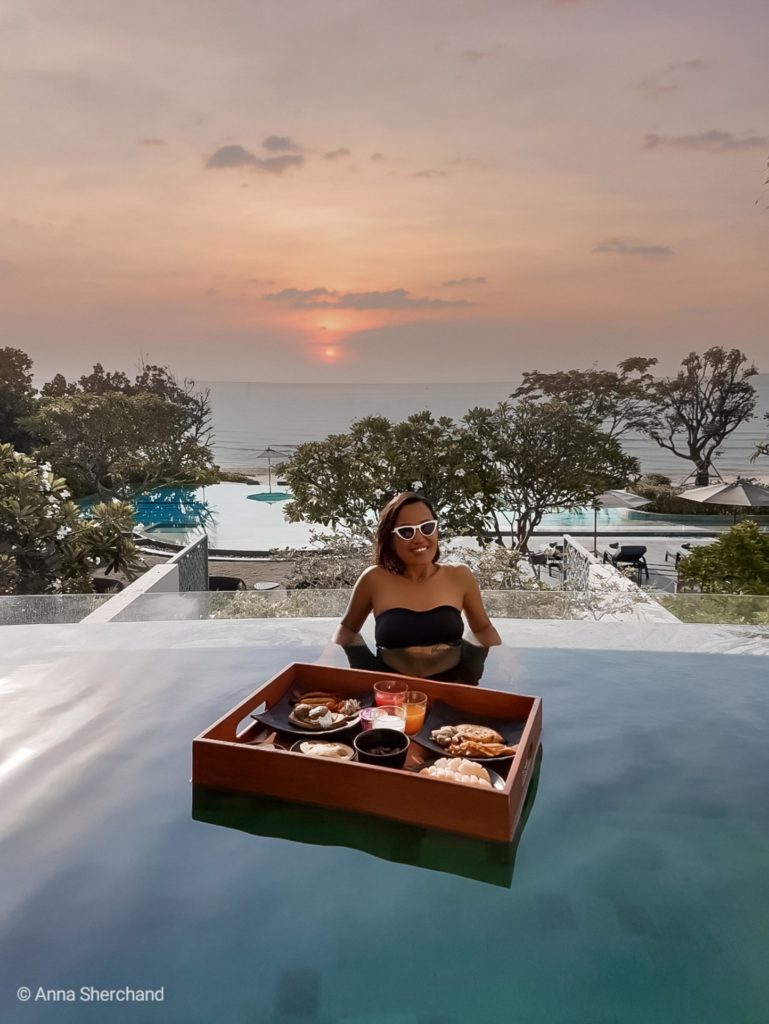 Where to stay in Thailand?
Throughout my travels around the world, Airbnb has been the first place I look up for my accommodation because I love the feeling of being home even when I am away in a new country. I've also written about being a good guest while doing Airbnb which you can read here.
I have partnered with Airbnb to give all my readers a $70 discount for your first Airbnb booking.
Hostels beds in Southeast Asia are infamously cheap. You can wake up surrounded by fellow travellers in a dorm either in Bangkok or on the beach for under 200 baht. You can book low-cost backpacking hostels from 100 baht per night too but also keep in mind you get what you pay for.
Then the decent mid-tier hostel/ hotel starts at 290+ baht per night and the high-end hotels at $500 + baht per night.
Cost also varies based on the location, inclusive breakfast or not and extra facilities like swimming pool, sauna etc. The secret to saving is a walk-in whenever possible but it comes with the risk of full booked hostel/ hotel. So, a better idea is to book it in advance. Normally they almost always have English speaking staff so it's easy to organise your trips, excursions and onward transport.
If not Airbnb, I suggest checking
Do I get vaccinations to visit Thailand?
Not many people do this prior to their travel but it just makes things easier if things were to go south.
You'll need to be protected against Hepatitis A, Hepatitis B, Cholera, Diptheria and Typhoid. Don't panic though – these jabs are usually combined into a package, so you can have them all in one go. It's also a good idea to look at vaccinating yourself against Japanese Encephalitis, a rare virus spread through mosquito bites, tetanus and rabies. Consult with your GP or pharmacist further.
Best way to get around Thailand?
Walking around is the best way to digest any new places but no trip to Thailand would be complete without a spin in a tuk-tuk, and 10km ride through Bangkok in one can cost around 150-180THB. Tuk-tuk ride can be a fun experience, just be careful of scams. Some drivers may stop in front of jewellery shops but don't feel obligated to buy anything.
A taxi from the airport to your accommodation in central Bangkok will cost you around $350-500THB – always ask for the meter to be switched on to avoid getting ripped off.
Better yet, I recommend installing a mobile phone app called "Grab". It works like Uber in Asia and slightly cheaper than metered taxis as the price is already set on the app and you can either pay cash or through the app with your credit card. Just don't forget to set it all before leaving home.
For my readers, here is the discounted ride with Grab! Just register using this referral code GRABANNASMATE, and save your hard-earned money.
Busses and boats
When you are travelling in and out of Bangkok, besides the plane, overnight coaches and longer bus journeys in Thailand are comfortable. A 12-hour journey – for example from Bangkok to Phuket – will set you back around $30 – the same as a night's hotel accommodation!
Thailand itinerary for 10 days
Now that we got all the travel tips out of the way, here is your Thailand itinerary for 10 days. Most likely you will fly into Bangkok, one of the International Airport in Thailand. Spend a couple of days in Bangkok and head north to Chiang Mai, Pai and Chiang Rai. Yes, you can fit all in one week as three days is enough time for must-see attractions in Bangkok and 4 days for the North.
Highlight and must-dos in Bangkok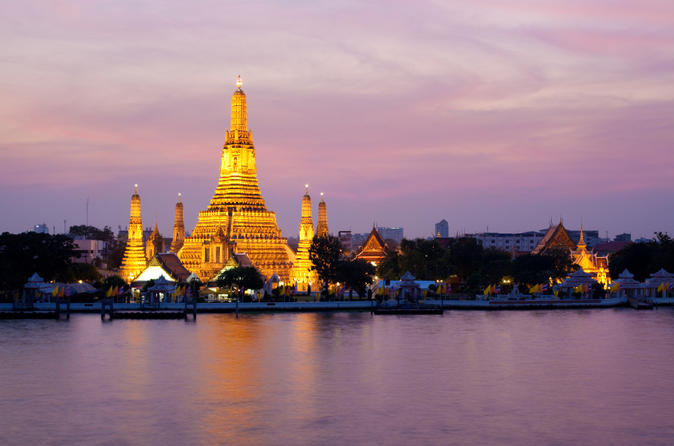 Wat Arun, Emerald Buddha and Grand Palace
Visiting temples aka Wats are the typical thing to do in Bangkok. Just remember to wear something that covers your shoulders and knees when visiting temples/wats in Thailand. It is considered rude and disrespectful if you don't. Out of all the temples I saw in Bangkok, I recommend visiting the beautiful Wat Phra Kaew (Temple of Emerald Buddha), The Grand Palace and Wat Arun (best to go during the afternoon. I suggest getting on an evening longtail boat ride on Chao Phraya River from Wat Arun and enjoy the best sunset vibes, witness how locals live, and buzzing city lights. Bangkok looks quiet and calm from the river and the price is only 14 baht one way.
Chatuchak Market, Ratchada Bangkok Night Market and Floating Market
No Bangkok trip is complete without checking out the bustling Thai markets. Chatuchak market is the largest market in Thailand. Also known as JJ Market, it has more than 15,000 stalls and 11,505 vendors, divided into 27 sections. You can find almost everything you need for your travels or at home. They are open every day except Monday.
If you rather prefer the night market, then don't miss the Ratchada Night Market. It is also known as Rainbow market which is obvious with its rainbow colours roof. In recent years it has become popular as an affordable nightlife spot – although this is more among locals than the expat or holiday crowd. It is extremely well-served by the MRT underground as well unless you shopped past 12 am (which I did) then use grab to get back. My insider tip here is to: head to the top of parking space for the top view or eat the meter-long delicious ribs at the steak restaurant there with the rainbow market view.
If you want to shop more, check out MBK in the city centre. Be careful of scammers/duplicate products though. Nearby is a Paragon fashion mall and new Siam mall. For all your specific IT needs to check out Pantip Plaza or Fortune IT.
Alternatively, there is one popular market you can visit as a half or a full day trip out of Bangkok. It is called the Floating market. It is amazing to see how they have maintained the look and feel of this market from centuries ago. You can see how Thai people used to trade on the boat, eat delicious Thai food, and there are also some snakes you can take pictures with! It is a fun trip.
I recommend booking the day trip with Get your guide.
Click here to see what suits you best and book it asap to get your ticket.

Octave Rooftop Lounge & Bar
Forget the most expensive Lebua sky bar, or hangover film set sirocco bar, check out Octave rooftop lounge & bar instead. It is not sponsored but I genuinely enjoyed Octave more than the others. It offers a great stunning view of Bangkok, has lots of space and offers happy hour drinks. I recommend heading there to relax your tired legs with the sundowner also a great spot to catch up with friends.
High Tea in Bangkok
One of the best places to go for Bangkok afternoon high tea is at the house of Sathorn. The menu offers two options. Heritage afternoon tea set (1350 THB) and Hotel Royal afternoon tea set (4000 THB) comes with a bottle of Louis Roederer Champagne also (375 ml). I recommend visiting with plus 1 as the food is more than enough for two people.
Both sets start with the refreshing sorbet ( I am not a fan of sorbet but this one changed me!) and two bellinis. You can choose the type of tea you fancy and rest is taken care of. Shortly after comes the good-looking platters that will lift your mood and fill your belly. The traditional cones, Scottish smoked salmon croissants, Mascarpone, Blueberry cheesecake and more.
The quality and quantity are well thought of. I had to remind myself I am in Bangkok and not in Sydney or the UK! Plus, the location is convenient, loads of parking space available, the decor and ambience of the place is welcoming and relaxing. It opens every day 12 PM-12 AM and there is no entrance fee as such.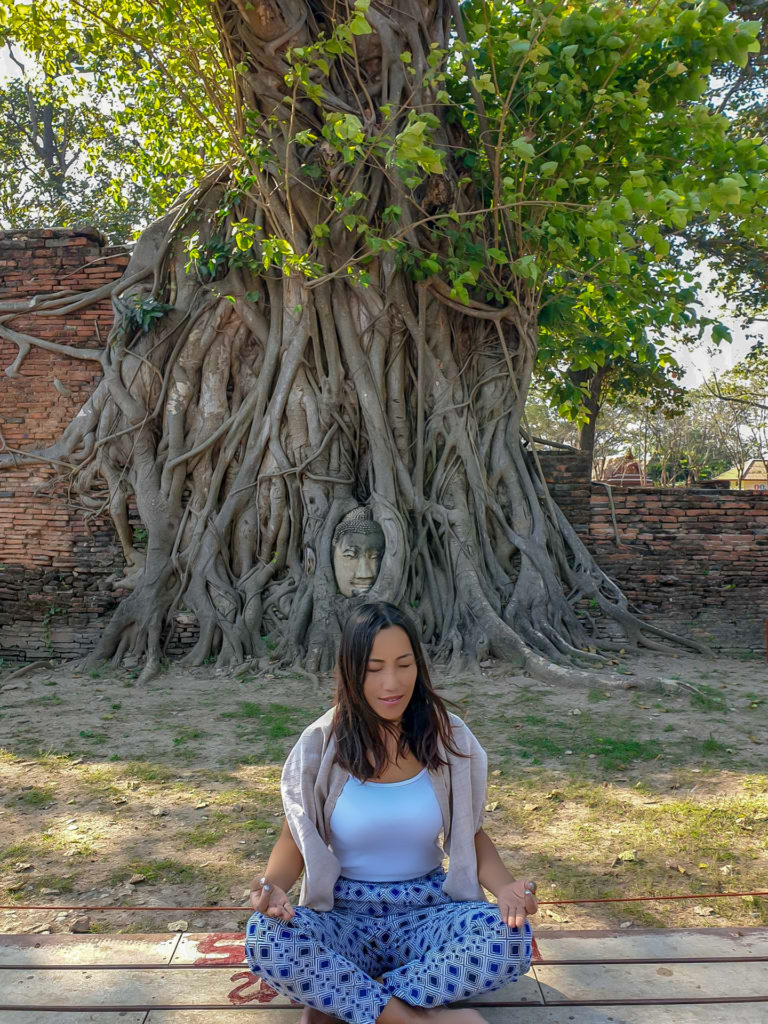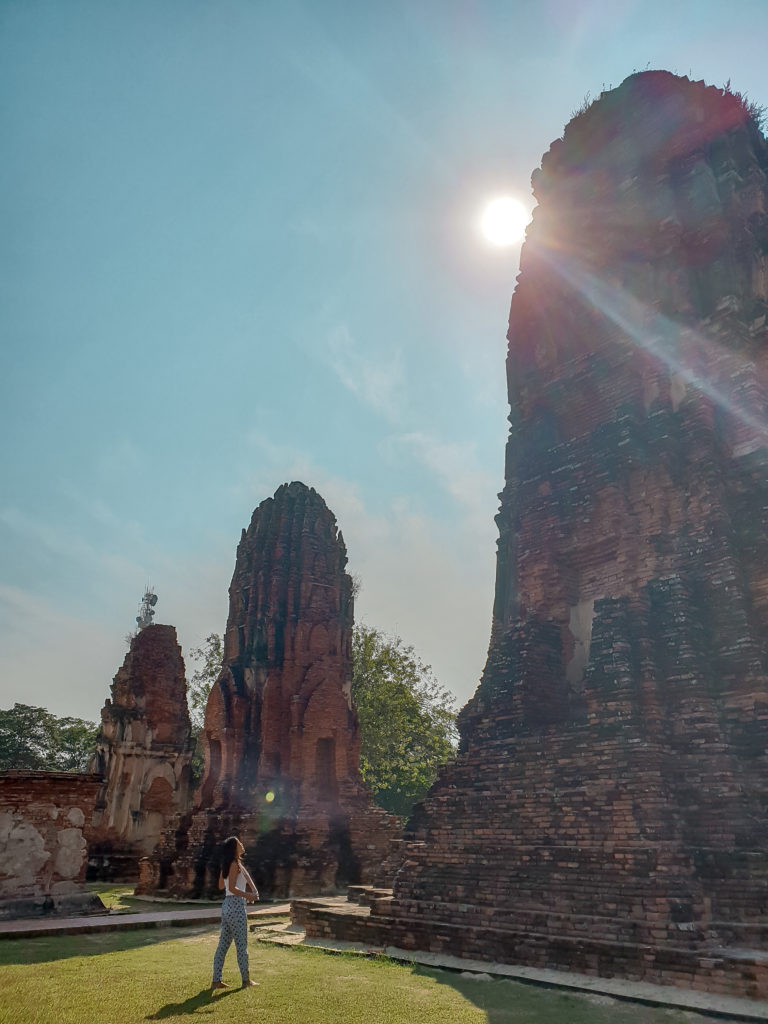 Day trip to Ayutthaya
Ayutthaya used to be the capital city of Thailand. Hence it carries a lot of history and is located about 80 kilometres north of Bangkok. It's a good stopover on the way to Northern Thailand. The ruins of the old city now form the Ayutthaya Historical Park, an archaeological site that contains palaces, Buddhist temples, monasteries and statues. Definitely worth checking out the infamous Buddha's head on the tree and surrounding UNESCO heritage area. Every brick is filled with history here.
I found the best way to experience and understand Ayutthaya is to book a local tour. My local guide was fluent in English with historical background, friendly and shared a lot of information that I would not have known if I was there myself. The tour is reasonably priced and includes pickup, a bottle of water, and drop off too.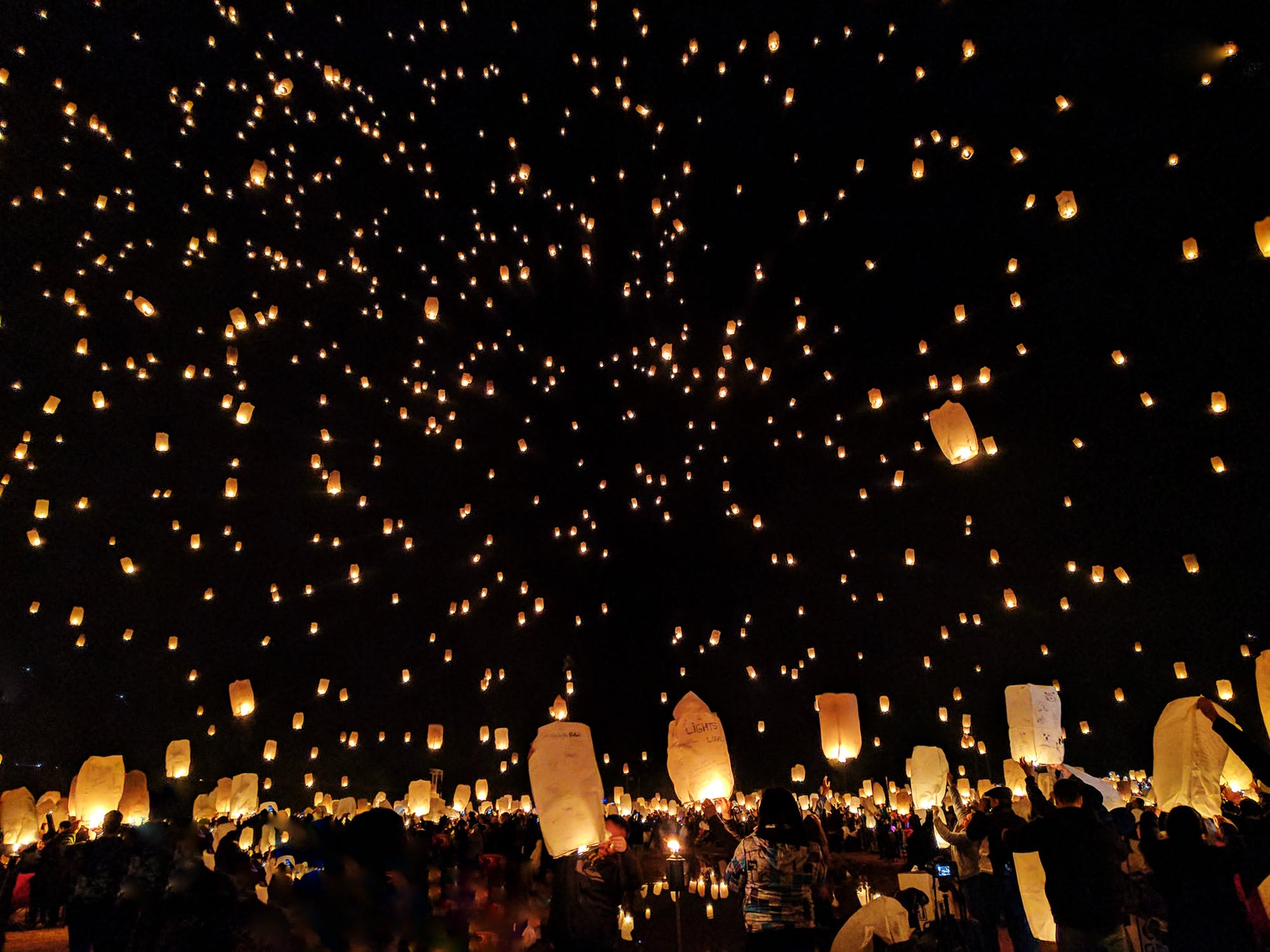 Highlight and must-dos in the Northen Thailand
From Bangkok, you can book the internal flight to Pai via Air Asia. It is much comfortable but you can also get to Pai on a jam-packed minibus or a train. Ask your hostel/hotel for the current price.
Click this link to download a Skyscanner app and find the cheapest flight from Skyscanner.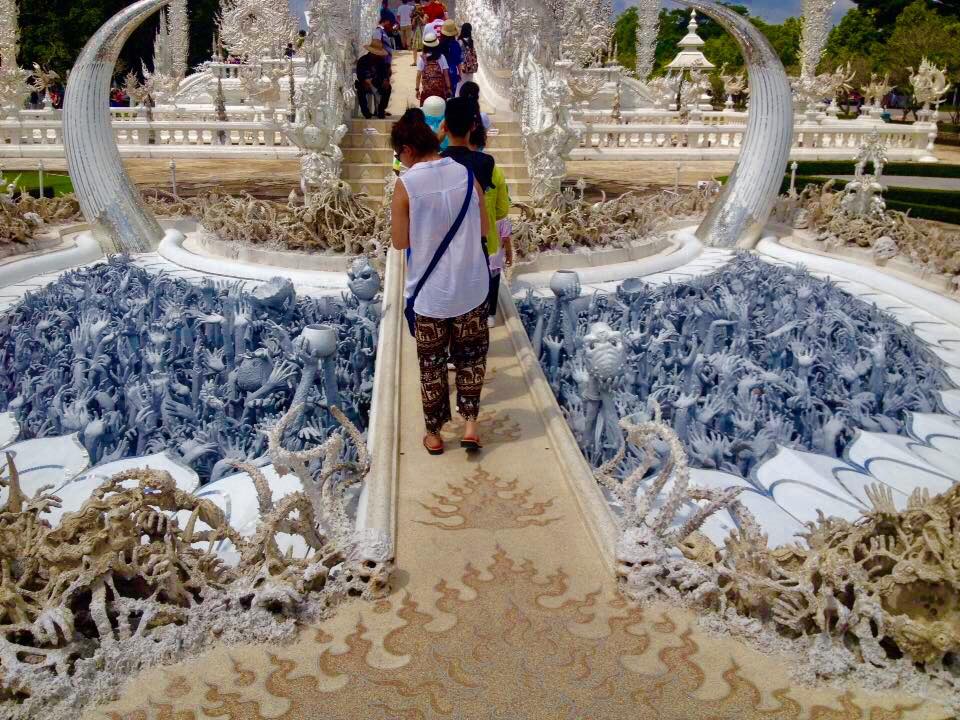 Pai:
Many travellers go straight from Bangkok to Chiang Mai first then Pai. The issue with this is you can't go to Chiang Rai from Pai. You would have to come back to Chiang Mai again. So, it makes more sense to go Pai first then Chiang Mai and then Chiang Rai.
Pai is a small town in the North of Thailand. Definitely place to be after crowded, and busy Bangkok. It is full of greenery and natural beauty. People are relaxed, hip and happy. Sunset bar and massage are definitely worth a try. Although there is not much to do inside this little town, there is more to see and activities you can do in the surrounding areas.
The Pai Canyon and Pam Bok Waterfalls day trip
This landscape appears here out of nowhere with a gorgeous view of mountain and forest. It is a great day trip from Pai and you can also hike around here. Don't miss the secluded Pam Bok waterfall and brunch at the land crack. Snacks are organic and tasty but please don't forget to donate. On your way back to Pai, Sunset from White Buddha is must do as well.
Other activities you can do in Pai are tubing, jungle trekking, elephant treks and visiting local hill tribes.
Chiang Mai :
When was the last time you hung out with a skinny Buddha? It was my first time and I was in awe! I had never seen a Buddha-like that! It was actually in a meditation centre in Chiang Mai. 4 hours drive away from Pai is Chiang Mai. Maybe you will expect a small village town in northern Thailand but surprise surprise Chiang Mai is huge! Bangkok's little sister!
Must do in Chiang Mai-
Dui Suthep – Good spot for sunsets, run and Chiang Mai view from the top of the hill.
If you would like to try silent meditation in Dui Suthep, don't forget to book it in advance as spots fill quickly.
If you don't know, silent meditation is basically – silent retreat/meditation for days/weeks/months (you can choose) where you aren't allowed to speak, wear everything white, eat only two times a day (breakfast and lunch) and meditate. The aim is to find peace within by letting go of negativity and being mindful. Challenge yourself to achieve this level of happiness.
Meditation center in Dui Suthep is perfect for beginners because one of the Monk will teach you how to breathe, meditate and everything you need to know about the subject.
However, if you have prior experience, you can sign up for a self-meditation at Wat Umong meditation center. All-white clothing, no talking, and no dinner but lots of peace and zen. I met a guest who discovered she wasn't in love with his bf anymore! Talk about things you will discover through meditation. Hopefully, you will discover some truth as well.
If meditation isn't your cup of tea, you can also book a massage or Thai cooking class!
Another must-do in Chaing Mai is to see the Yi Peng and Loy Krathong (Lantern Festival). It is an amazing cultural experience but it happens only during November.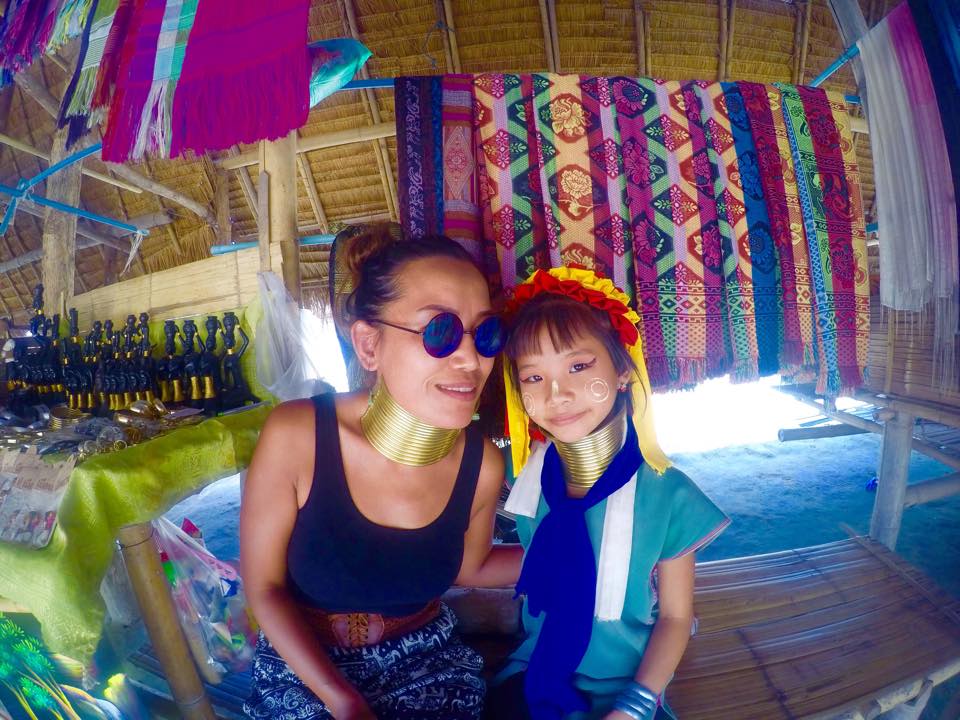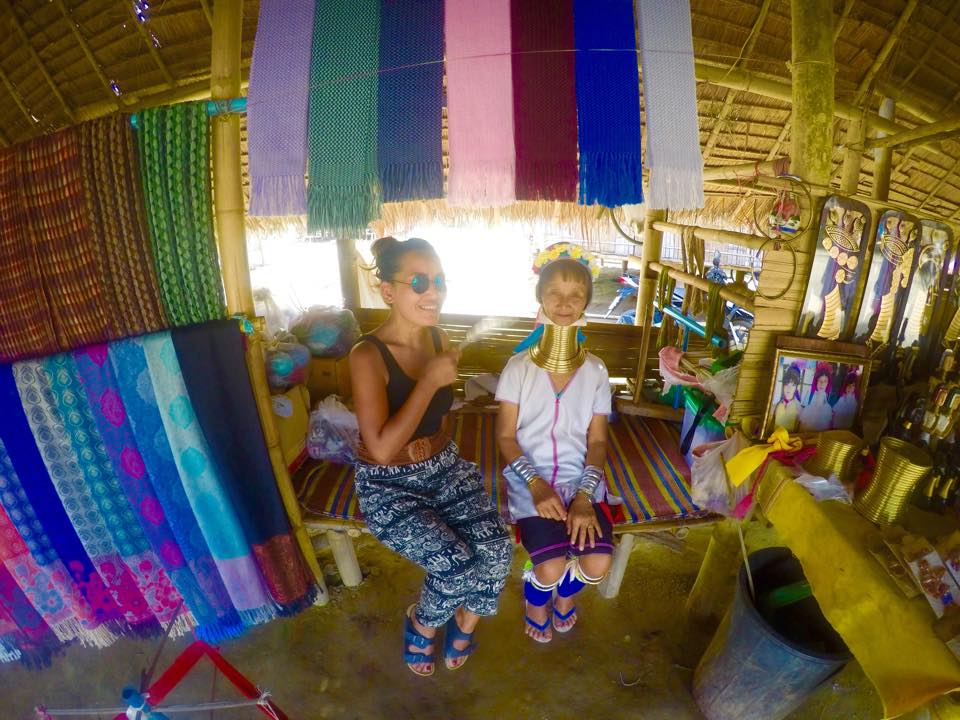 Chiang Rai :
Chiang Rai is the northernmost large city in Thailand. One of the must-do here is to go see the beautiful and interesting white temple which is called Wat Rong Khun. Locals say it is a heaven and hell temple. Hands coming out from the ground tells people drowning/burning in hell and the white temple imposes heaven. You can rent a scarf to cover your shoulders and sarong to cover your knees just outside the temple.
While you are in Chiang Rai, one of the best things to do is to book for a tour where you will get to visit the interesting golden triangle.
Golden Triangle was originally the opium-growing region of northern Thailand, eastern Burma and western Laos, but is now mainly a tourist attraction. You will also see the Mekong River, long neck village tribe and borders between Burma and Laos. Some handmade shopping can be done in the tribe market too. The random thing we were requested to try was the alcohol shot infused with Scorpio and horse's willy!
Besides that, This part of Thailand also offers beautiful nature and a lot of photos ops too.
Thailand itinerary for 10 days
Out of 10 days, you will have 3 left now. So, up to you if you want to jump on the plane to check out the islands on the south for 3 days, or extend your stay or come back next time to spend more time in the south. Either way, you can save this post for your planning.
South of Thailand is full of sun, fun, beach resort and cottage lifestyle. Although there are many itineraries for the south of Island due to only 3 days limitation for this post, I will share the most asked and popular island-hopping itinerary for Koh Samui below.
Koh Samui is one of the most beautiful islands on the east coast of Thailand. There are two different ways you can travel from Bangkok to Ko Samui depending on your way of travel. Ie luxury travel or budget transport. For the quickest way, a return flight from Bangkok to Koh Samui is recommended which is also the most expensive one.
Bangkok Airways offer several flights a day that lasts less than an hour each way. You may spend more on flights (approx $100 oneway) but it is the most convenient and you gain more time to explore Ko Samui and neighbouring islands.
Alternatively, you can fly from Bangkok to Surat Thani via Nok Air or Thai Lion Air and take the ferry across to Koh Samui. This is cheaper than flying directly to Koh Samui but the bus from the airport to the pier and the ferry across to Koh Samui add at least 3 hours to your travel time. Nok Air and Air Asia have 5 flights per day from Bangkok to Surat Thani.
Nowadays you can book flights, bus and ferry ticket as a combo. If you need a hand booking, let me know in the comments OR if flights are your preference, use my recommended Skyscanner to find the cheapest flight.
Spending a week on the East Coast in Thailand is totally different than its West Coast, no limestone cliffs, just three major hotspots and mostly on everyone's agenda when planning a Thailand island-hopping itinerary: Koh Samui, Koh Tao and Koh Phangan.
Your island hopping route comes down to where you enter and want to leave, and there is no need to book island hopping tours though. Ferries to and from the islands go multiple times a day and you can secure a ticket on every street corner.
A suggested Thailand island-hopping itinerary for Koh Samui would be 2 nights in Koh Samui, 2 nights in Koh Tao and 1 night in Koh Phangan.
Koh Samui
From the moment you get off the ferry in Koh Samui, assuming it's the right season, you will be greeted with the beautiful turquoise water.
Suggested accommodation is the Rich Resort on the Lamai beach. They also have a sister hostel across the road.
Starting the day at the Rich Resort is a good idea as their breakfast is healthy and yummy (only 180 Bhat) and you can also take a dip in their swimming pool overlooking the Lamai beach.
Next, you may want to hire a bike/car for the day as it's much easier to go around. Price can start from 3000 and 7000 Bhat p/d respectively. Just don't forget to drive on the left!
Must see are the Lamai viewpoint, Grandpa & Grandma rocks, 1km south you can see Overlap Stone, then make your way to secret buddha garden (magic garden), after that you can get your waterfall fix at Na Muang Waterfall 2 (not 1, it is a bit too far).
Then you can head straight to Na Than Pier for lunch (great spot for sunsets too). After that, you can drive back and check out the Chewang area along the way for the nightlife.
Next day, you can make a loop through Mae Nam beach, fisherman's village, and Big Buddha.
Koh Samui is the great starting point to discover paradise looking beaches in the south of Thailand. Amazing viewpoints and waterfalls by scooter, drink a sundowner at Na Thon pier, party on the beach at Ark Bar, drive to Silver Beach and book a day tour to Ang Thong National Marine Park are the highlight too.
It is easy to stay in Koh Samui for weeks but for the sake of this post, let's move on to our next destination.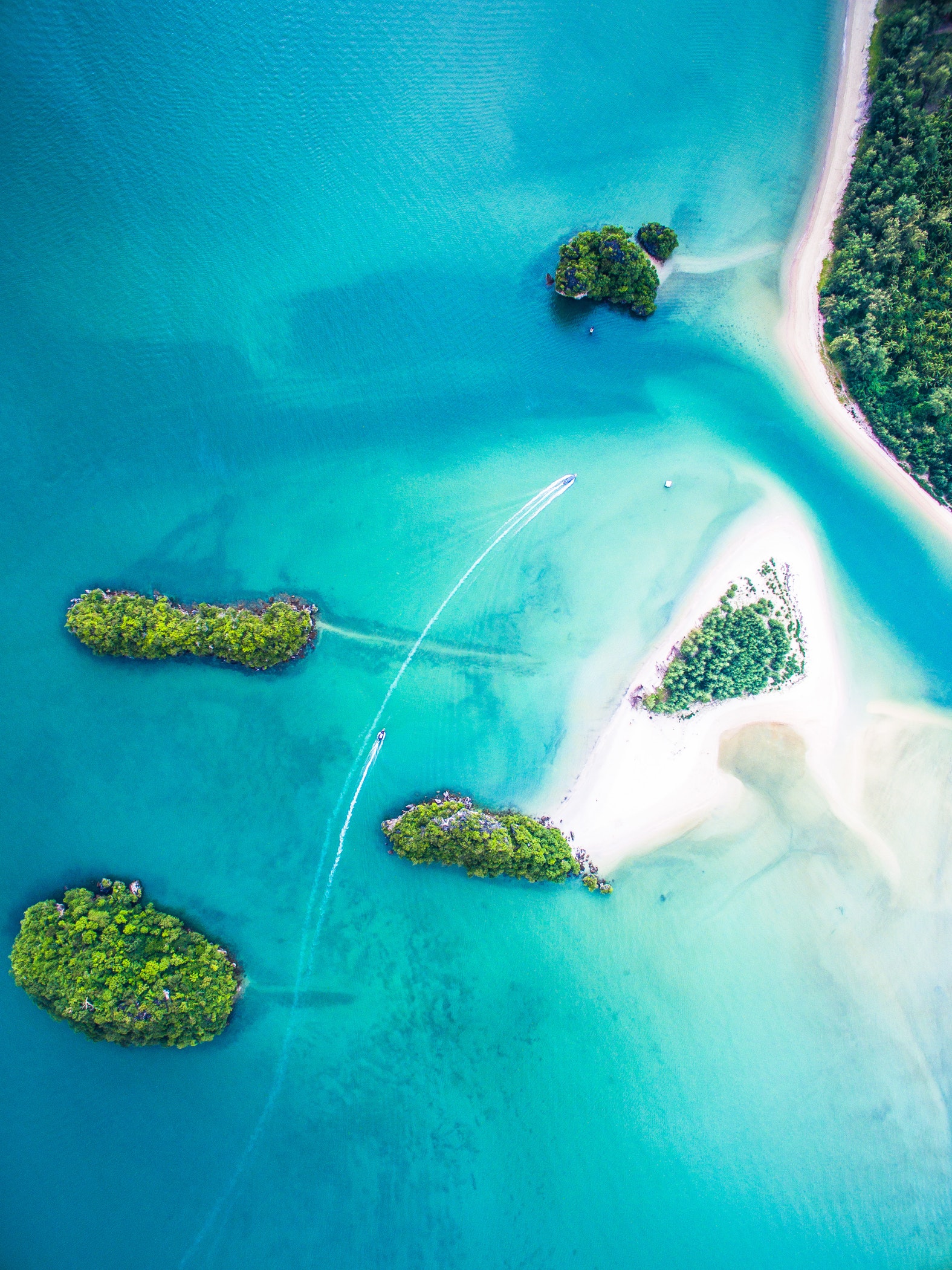 Koh Tao
From Koh Samui, it is easy to hop to Koh Tao island. You can book the ferry online but I found it cheaper to book it at the Rich resort hostel.
If diving is your thing, and you want to get your PADI. Ko Tao is one of the best places to be. There are many diving centres to choose from and a variety of packages on offer. However, usually, 9000 baht will get you the diving license and the course will last 5 days. If you are lucky, accommodation and night dive will be included in your package or perhaps bargaining might get it included too.
Another thing to do in Ko Tao is rock climbing and abseiling. View from the top of Ko Tao Mountain is incredible and one that you won't forget easily. It costs 2000 baht for the day trip and I recommend planning it to fit sunsets overlooking the Saree beach from the top of the mountain.
Koh Tao is the tranquil island to feel the real island vibe and enjoy the uncomplicated lifestyle. Explore unspoiled bays, hike up to new Koh Tao viewpoint, go scuba diving, go rock climbing, dance at the beach bars, watch the fire boy's skills, and end your days with a cocktail in your hand watching the sunset on vibrant Sairee Beach. Want more tips? Check this post on things to do in Ko Tao.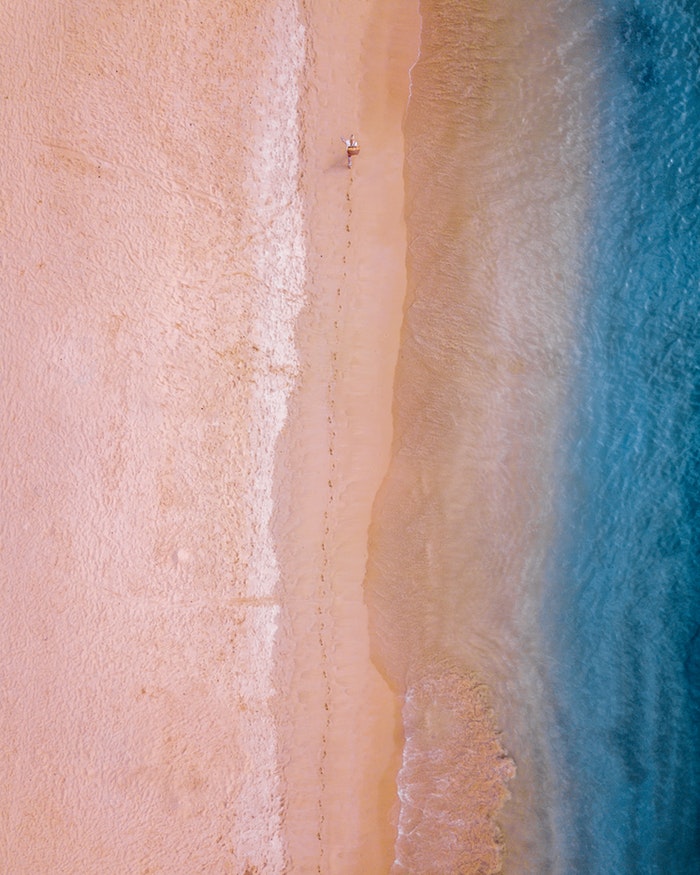 Koh Phangan
Koh Phangan is famous for its full moon parties. If your travel time doesn't match with full moon cycle, don't worry, the island also does half moon, quarter moon and jungle parties! It is one of the reasons most travellers visit Koh Phangan to experience the widely popular full-moon parties.
But Koh Phangan is not only about the parties. What you won't find in many Thailand island hopping guides are the deserted beaches and stunning bays in the North of Koh Phangan island. Get on your scooter and navigate over the green hills in the centre of the island.
For the Scuba divers diving at Sail Rock is one of the best dive sites in Thailand.
For accommodation, I suggest booking through Agoda, booking dot com and also have a look through Airbnb for good deals.

If you missed it before, I have got $70 Airbnb credit for my readers.
Use this link to claim it.
Hope this itinerary helps to plan your 2 weeks in Thailand trip.
Let me know in comments
If you have any other questions about Thailand?
Going to Hua Hin next after Bangkok? Find out where to stay here.
Heading to Bali next? Read 2 weeks Bali itinerary here.
In case you are thinking about going to Sydney, read the Master Travel Guide to Sydney– everything from visa, wifi, food and all are covered.
If you are planning Myanmar travel. Check out the Bagan guide itinerary Day 1 here, Day 2 here and Day 3 here.
I am challenging myself to produce quality weekly blog posts. You can subscribe here.
If you need to book accommodations for your next travels, get $55 discount with Airbnb here. It is available only for my readers.
Alternatively, you can check hotel prices and book it through trusted Agoda, or Booking.com
In case you are thinking about going to Sydney, Master Travel Guide to Sydney– everything from visa, wifi, food and all are covered here.
Whatever you do, book the cheapest flights through most trusted sites such as Skyscanner or Momodo.
If you like this article, follow my adventures on Instagram, Facebook, YouTube, Twitter and Pinterest, but most importantly sign up to my e-mail list to keep up with updates and travel posts!
Thailand itinerary for 10 days