Umina is a coastal suburb on the central coast, new south wales, Australia. It is about 85 KM north of Sydney city and 111 km south of Newcastle city. If you are wondering what does "Umina"means; it was derived from the Australian Aboriginal word meaning Place of sleep and looking at the vibes here one could say it is a cute little sleepy town but don't let that deter you away from exploring as there are many things to do in Umina.
First of all central coast is full of beautiful lakes, unspoilt national parks and miles of beautiful coastline. I passed through Umina on my Australia east coast trip but hadn't stopped to look around so when I was back in Sydney I went back to explore what this town, nearby Woy Woy Peninsula and Bouddi National Park at the southern end of the Central Coast had to offer. Read on to find out things to do in Umina and surrounding area.
Fun Things to do in Umina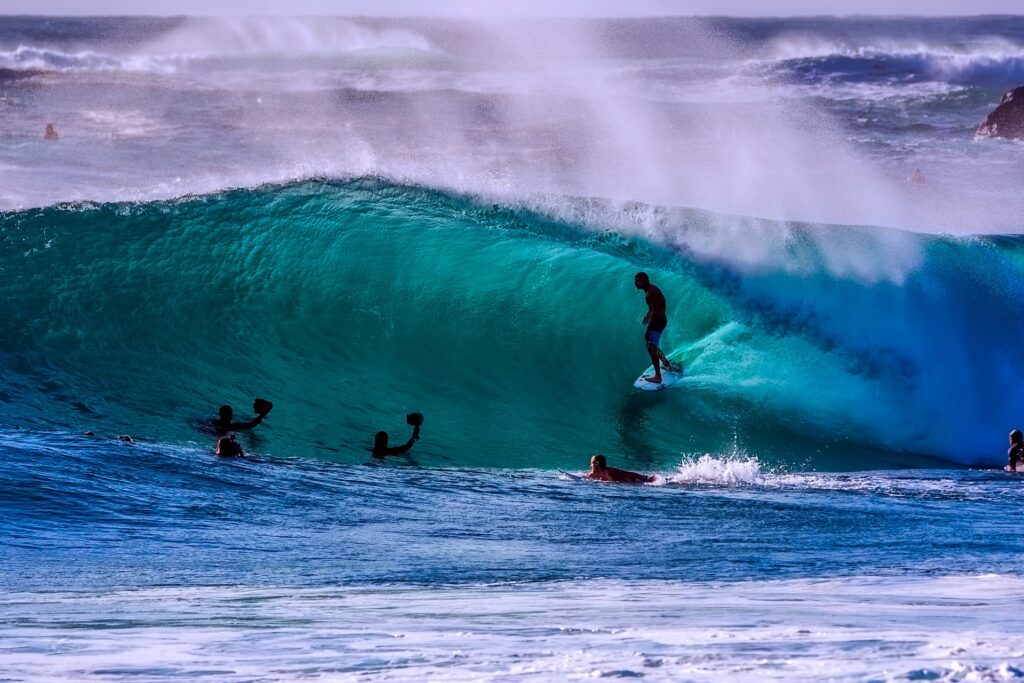 1. Water activities at Umina Ocean Beach
Umina has a large famous beach with its name, loved by the locals as well as summer holidaymakers. It is a perfect ocean beach holiday destination for all with the backdrop of hills and palm trees lining the street and a range of shops and cafes along West St.
People travel from around the country to visit Umina especially over the weekends and summer months. Basically, the town grows by x3 every summer and gets buzzing as the sun shines longer in the southern hemisphere.
When it comes to activities apart from the standard swim, surf, there is also a standup paddle school you can join ( Manasup standup paddle) or bring your own.
As mentioend above Umina Beach has excellent surfing conditions too. Sals surf school offers classes if you are looking. That said, the Umina Beach Surf Life Saving Club has been on site since 1959. So there's usually a volunteers life savers keeping an eye if you aren't confident going in the water.
The views across the water to Barrenjoey Lighthouse in Palm Beach and Lion Island are spectacular too. Just bring your sunnies, sunscreen, and all the necesessary items.
2. Yoga or learn meditation at Umina beach yoga
Another relaxing things to do in Umina would be to join the yoga or a Monday Buddhist meditation class. God for your soul and mind although meditation is run only during school terms. If that doesn't cut it, you can take a notch up and relax with a massage at Rise Shakti Rise.
3. Umina Beach Library
I am the type of person that can't stay at the beach for very long, I get bored! So after enough fun in the sun you want some AC, head to Umina Beach Library. You will not only get some cool air but many generes of books that you can browse thorugh.
Years ago when I was a student and worked in the Sydney oceanfront, on my breaks I used to visit local libraries to finish my assignments or even just for fun! There is something soothing about knowing the ocean is nearby if I need but I am content surrounded by books too.
4. Umina Beach Markets
On the third Sunday of every month, from 9 to 2 pm you have the opportunity to wander along with the vibrant seaside markets besides the Surf Lifesaving Club. Expect to see over 50+ stalls from boho-chic stalls, arts, and crats to fruits and veggies and other unique clothing and jewelry. They also usually have coffee, food stalls, and live music at the market. it is a great way to experience the atmosphere of Umina.
5. Run with your dog
If you have furry friends you can bring them too as both the south and north ends of Umina beach are a dog/leash-friendly beach. There is a dog off leash area is the beach area in front of the NRMA Ocean Beach Holiday Resort.
6. Central coast mountain Bike Hire
If you love bikes ocean beach trails then this option is for you. There is an option to either join one of the Coast Mountain bike tours or hire a bike and off you go. An alernative would be to hire from Boomerang bikes ocean hire. Word in the air is Ourimbah trails are fun for bikers exploring the region.
7. Centered Ceramics
If you would like to try your hands on something new, look up Centered Ceramics. They hold pottery classes and workshops in Umina Beach. It can be a great way to meet new people and learn a new skill one day at a time.
8. Pearl Beach
Another things to do in Umina is to check out Pearl Beach – the much quiter but equally beautiful beach on the opposite side of Umina Beach. The walk itself takes about 15 minutes one way and once you are there I won't be surprised if you have the whole beach to yourself.
Plus there's a rock pool at the southern end of the beach! It is a must do and although quiet there is restrooms, BBQ area and even a Pearl Beach Cafe, general store and restaurants nearby.
9. Ettalong Lookout
When you are heading from Umina beach to Pearl Beach, keep an eye out for the sign that says Ettalong lookout or simply put it on your google maps, park and walk to the lookout spot. The lookout offers spectacular panoramic views of Umina and Ettalong as well as south across Broken Bay down to Palm Beach. Don't forget your camera!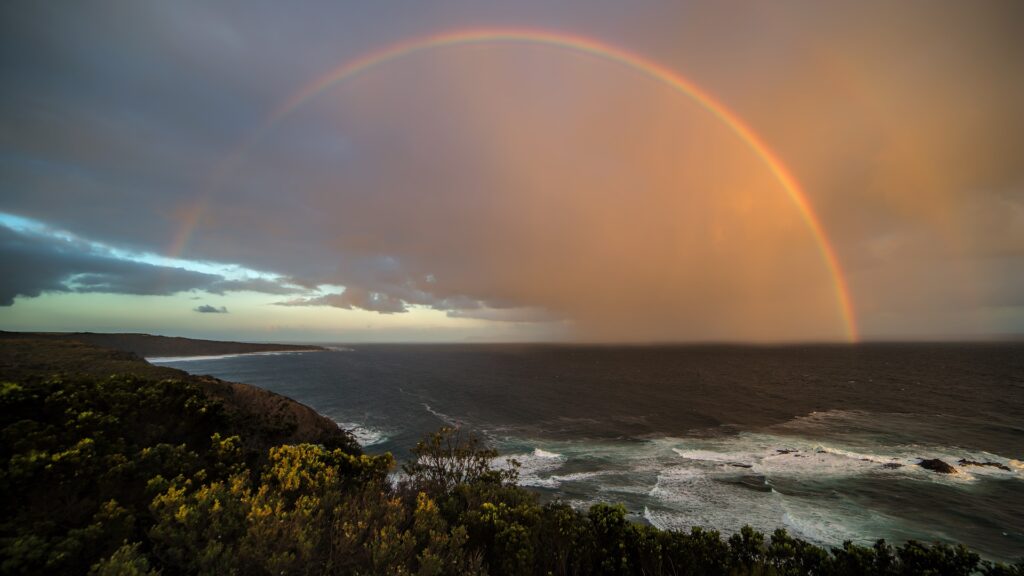 10. Ettalong Beach
From Umina beach if you keep walking 4km on the northeast direction, you will arrive at the Ettalong Beach. This beach offers shallow water which is great for non swimmers and the view across to Hardy's Bay is beautiful too.
There are picnic tables, BBQ, toilets and beachfront Box on the Water restaurant, bar and kiosk.
11. Ettalong Markets & Cinema Paradiso
Ettalong indoor markers open their door 9-4pm on weekends and mondays. Visit if you are into quirky boutiques, cafes and general stores. In the same building where the market is, there is also Cinema paradisco. If you are feeling like watching a movie, they even has a screen outdoors!
12. Patonga Beach
If you are into walks/hikes you can walk from Umina beach to Pearl beach then from Peral beach to Patonga Beach via Warrah Lookout. From Pearl beach it takes less than ten minutes to get here and it is more quiter than Pearl.
Boathouse Hotel Patonga or Patonga Beach hotel overloking the beach and is a good spot for a bite/drink while enjoying the ocean views.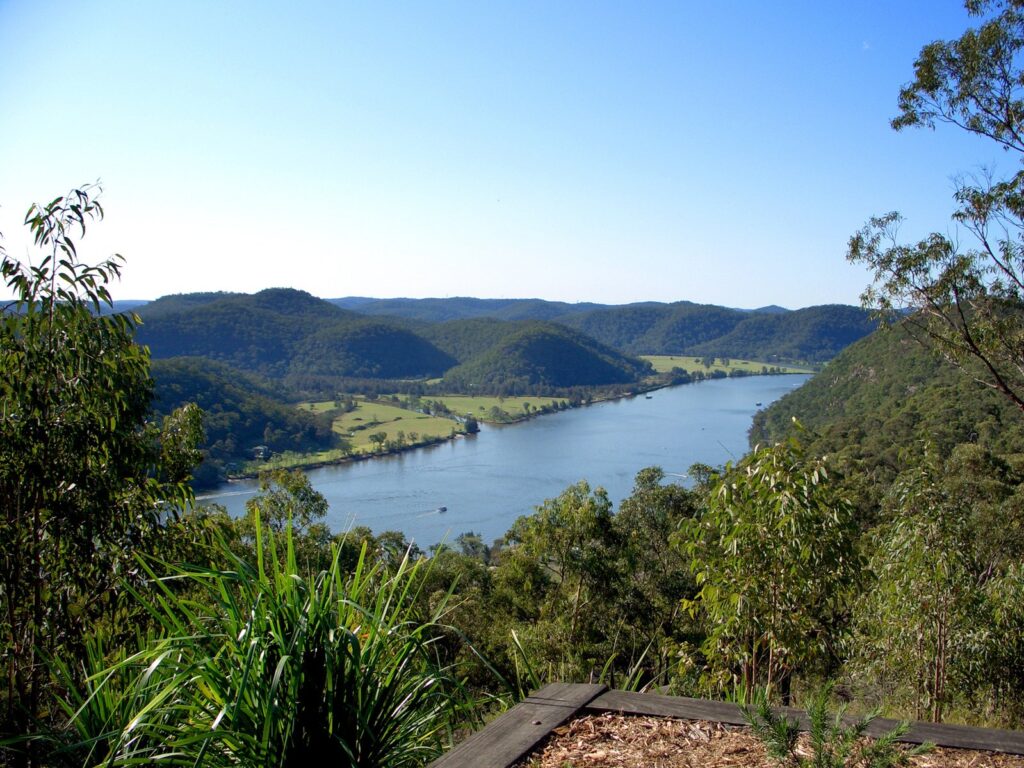 13. Brisbane Water National Park
From Umina Beach, if you follow the woy woy road, within 30 minutes you will arrive in Brisbane water National Park. There are many trails here that make it easy to observe nature but the easy recommended ones are 2km Girrakool Loop Walking Track and 4km Piles Creek Loop. Hard ones would be Mooney Mooney Nature Walk, Warrah Trig to Warrah Lookout, Somersby Falls, and Kariong Brook Falls. (the difficulty level depends on your fitness level )
14. Bulgandry Engravings Art Site
While you are in the Brisbane water national park, visit the bulgandry engravings. This spot is not popular so a bit of look around may be needed but totally worth it if you are into Aboriginal engravings. It is a only ten minutes walk through the bush to a large rock platform with carvings that represents an ancestral hero, fishes, dolphins, and kangaroos. It's insane the engravings are in such good condition considering they are at least 200 years old!
15. Bouddi National Park.
Another best things to do in Umina or around here is to go on hikes. Both of these two national parks are located near by and offer plenty of bushwalks, trials and stunning lookouts.
Must do in Bouddi National Park would be 3km to Maitland bay and back or 8 km Putty Beach to Maitland Bay and Hardys Bay.
And at the end of the hike reward yourself with a drink or bite to eat at Hardys Bistro which overlooking the water at peaceful Hardys Bay.
16. Camping in Bouddi National Park
A number of tralis are multinighter, so book in advance to camp overnight in the Bouddi National Park.
Out of the three campgrounds in Bouddi National Park. Putty Beach is the largest, with most amentities like toilets, showers, drinking water and barbecues, and you can also park right next to your tent.
You may find other campgrounds at Little Beach and Tallow Beach, but there are located a bit further from the carparks. if that's no issue then these are great options too.
Where to eat in Umina
Below are two takeaways and restaurants places to eat in Umina.
Jasmine Greens $
Tasty Delights $
Club Umina $$
Six Degrees Café $$
Ruby's Cafe and Books $$ for coffee and free books to read
Margarita Daze $$ if you fancy a meal, snack or a cocktail at sunset overlooking the tranquil ocean.
Miori Japanese Restaurant $$
Thai Season $$
Wandee Thai Restaurant $$
Sounds on West $$
Where to stay in Umina
One of the most sought after places to stay is NRMA Ocean Beach Resort or Ocean Beach Hotel.
If that is full recommned looking up in Airbnbs, Agoda or Booking.
How to get to Umina
If you are driving it takes approx 1 hr 20 mins from Sydney and 1 hr 30 min from Newcastle via the M1. Take the A49 Central Coast Highway exit.
If taking public transport there is an express train from the central station which takes an hour to get to Umina.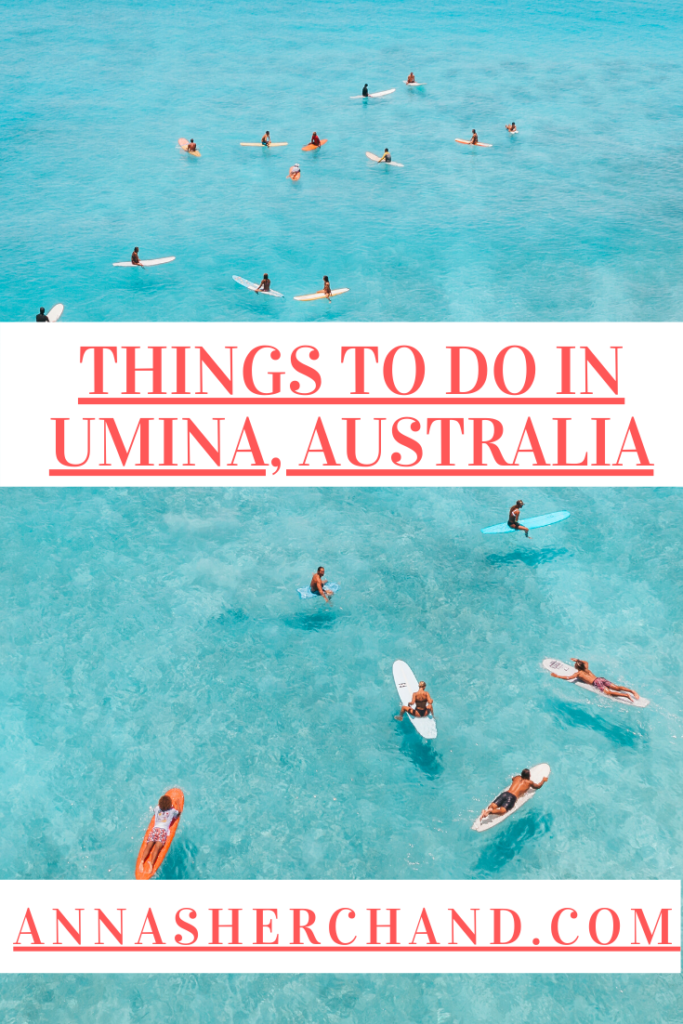 Let me know in the comments:
16 Things to do in Umina and the surrounding areas