After moving to Melbourne in the middle of the pandemic, and the recent 25km ring of steel off the hook, I have been busy exploring my new backyard. Recently I did a day trip from Melbourne to Bendigo – a regional Victoria town. In this blog, I will be covering how to get to Bendigo from Melbourne and what to see/do there.
Bendigo is a regional town in Victoria, originally known for its gold rush boom. This historic town has a lot to offer for a day trip or a weekend staycation. At the weekend you can get a bit more activities happenings and everything is central if you stay in the city center. Bendigo offers great architecture and history, good dining options, parks and gardens, and cultural options like Art Galleries and Museums. More on it below.
Day trip from Melbourne to Bendigo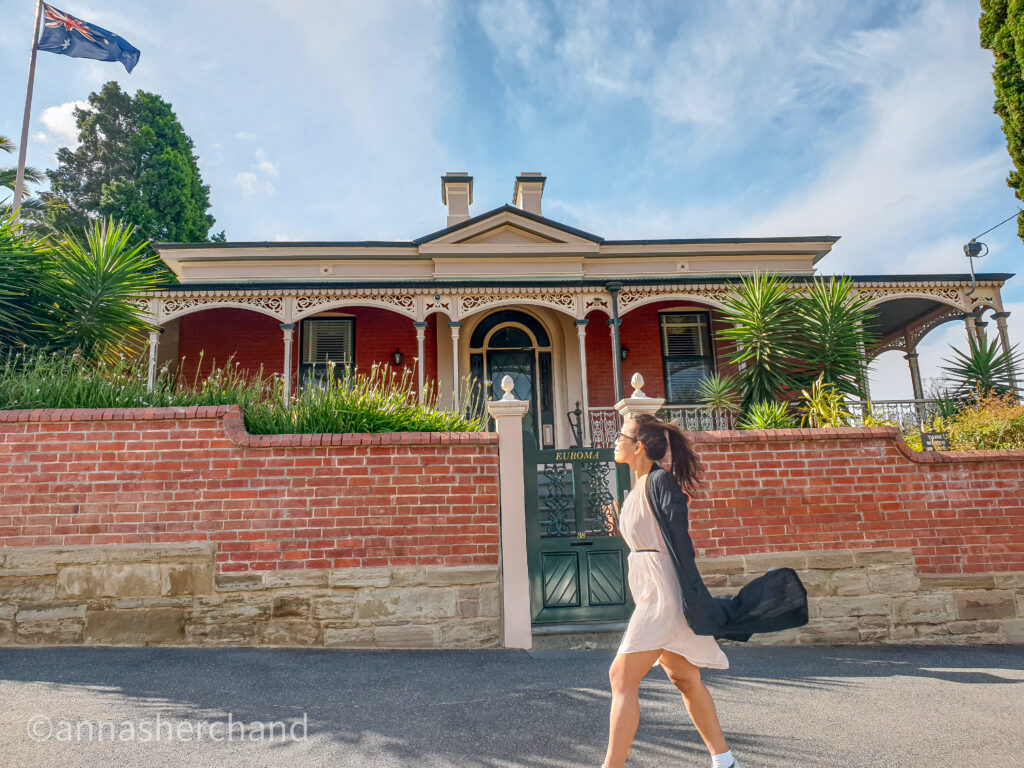 How to get to Bendigo?
If you are driving from Melbourne to Bendigo the distance is 147km and is said to be easy and very accessible.
If you would like to take public transportation, you can get on a train from the southern cross, Melbourne to Bendigo which should approx take 2 hours. The trains run till late back to the city so, you can have the whole day spent here easily.
Once you are out of the train station, keep an eye on the sign that says "To the city" It should be on your right next to the bus stop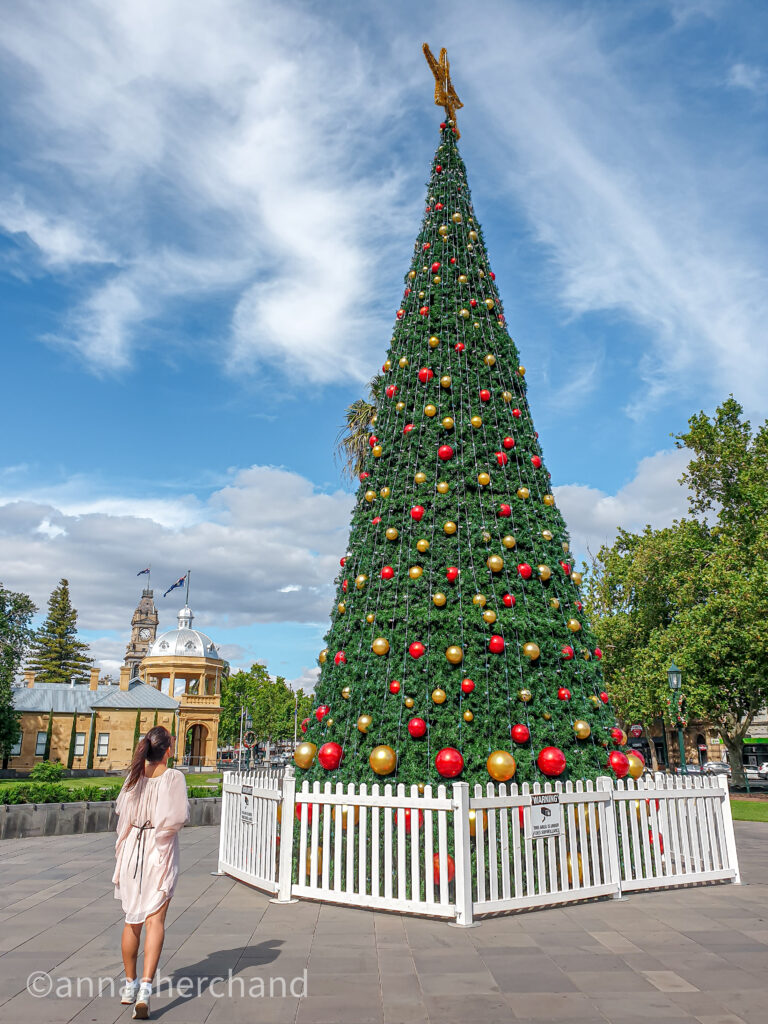 1. The Great Stupa of Universal Compassion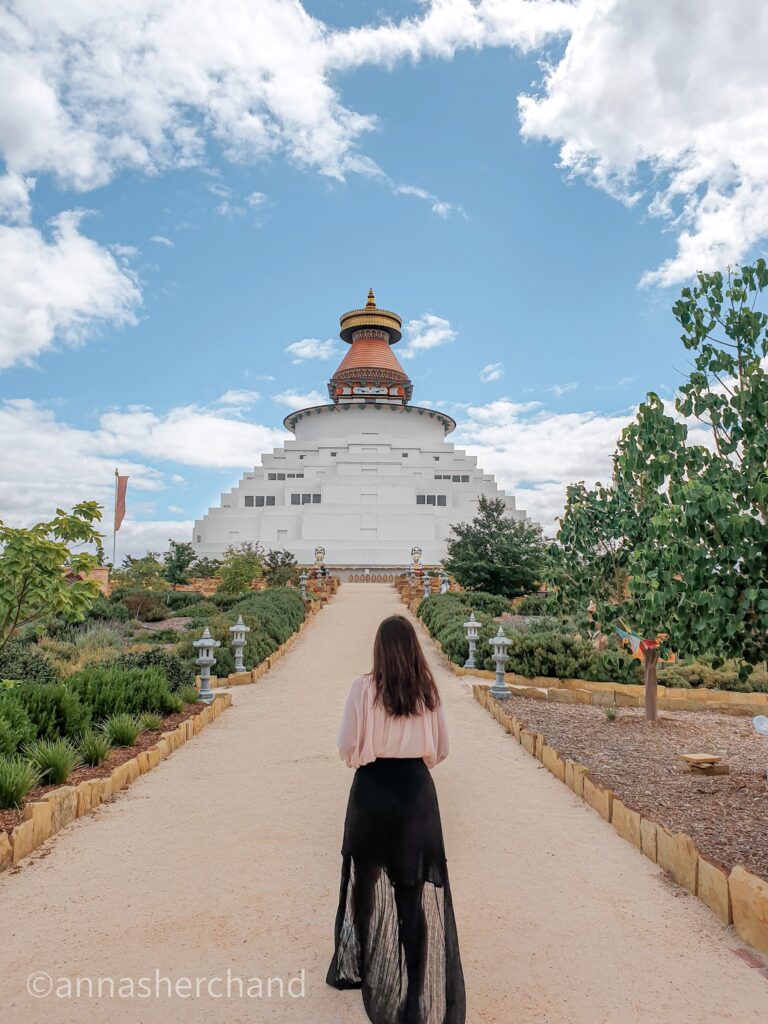 The great stupa of universal compassion is located approx 20mins drive from Bendigo, regional Victoria. It houses a vast collection of sacred Buddhist relics and large Buddhist statues. There's also a nice little strolling area & cafe near the entrance. Do you know the Buddha statue was made out of one single jade?! It is also one of the largest stupa outside of Asia. Perhaps the best idea to visit here first then come back to Bendigo and explore the rest. Recommend to flag a taxi at the tran station (what I did also, after an uber cancelled on me!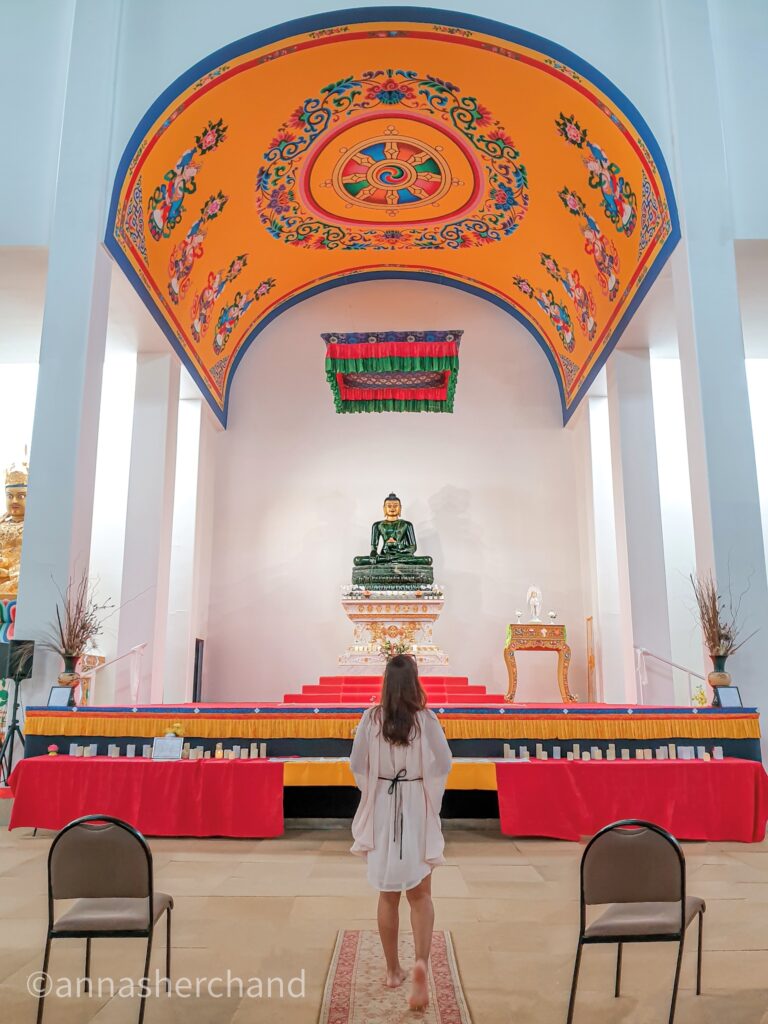 2. Central Deborah Gold Mine
Back to the Bendigo township, pass the Alexandra fountain, and you can stroll around the Queen Victoria garden. Then make your way to the Central Deborah Gold mine tour. Underground tours tell a great story of Bendigo's gold rush history. You can do the different levels of tours as in how deep you want to do underground! The shortest tour at 61 meters and costs $32 whereas the deepest mining tour is 9 levels under and costs around $200. Definitely an experience that might be hard to find elsewhere
3. Sacred Heart Cathedral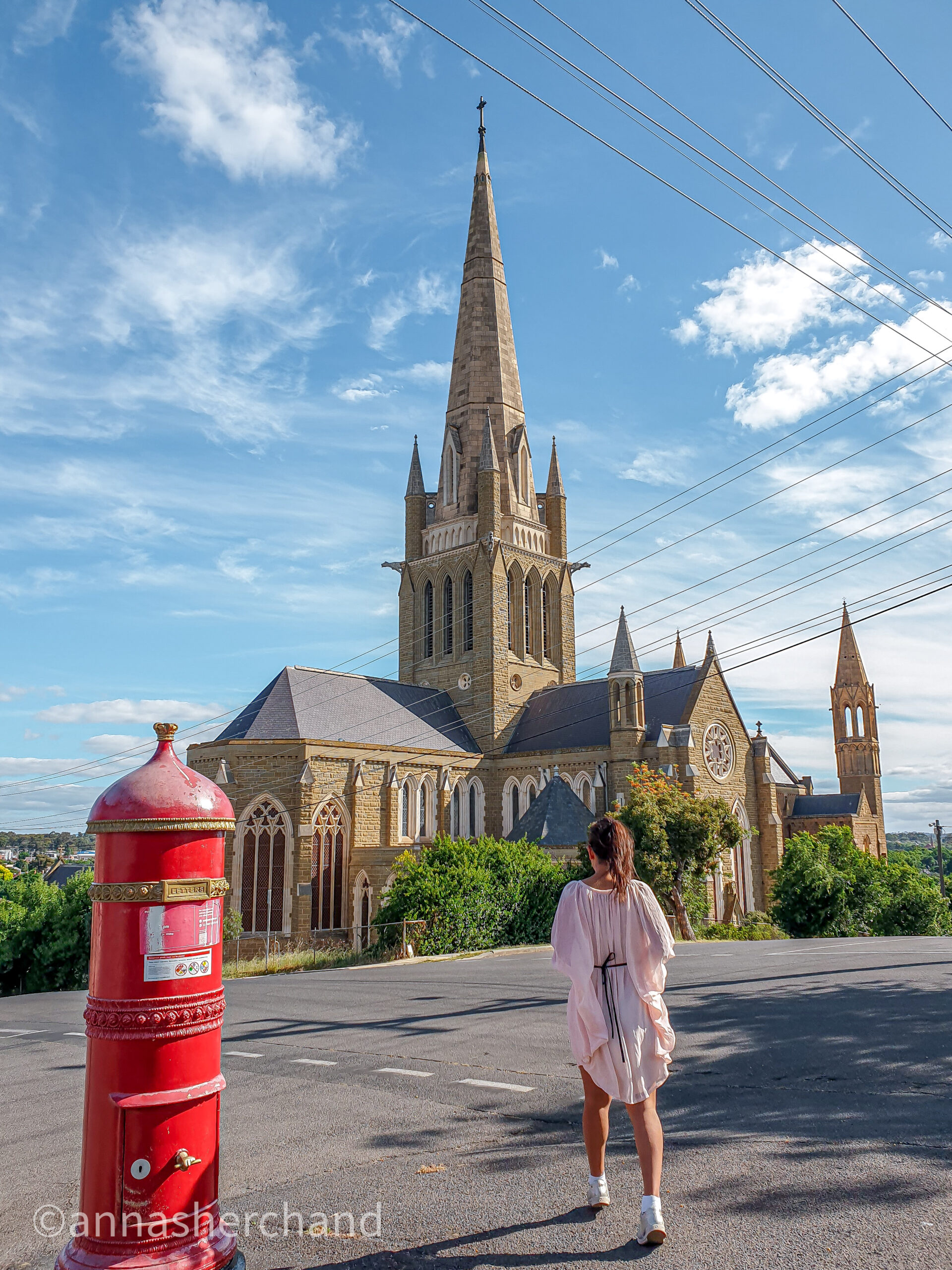 You may mistake this for a castle but it is a beautiful cathedral and I mean inside out! Located on a quiet street surrounded by a nice well-kept garden with amazing gargoyles and stained glass windows. A must-see in Bendigo
4. Lake Weeroona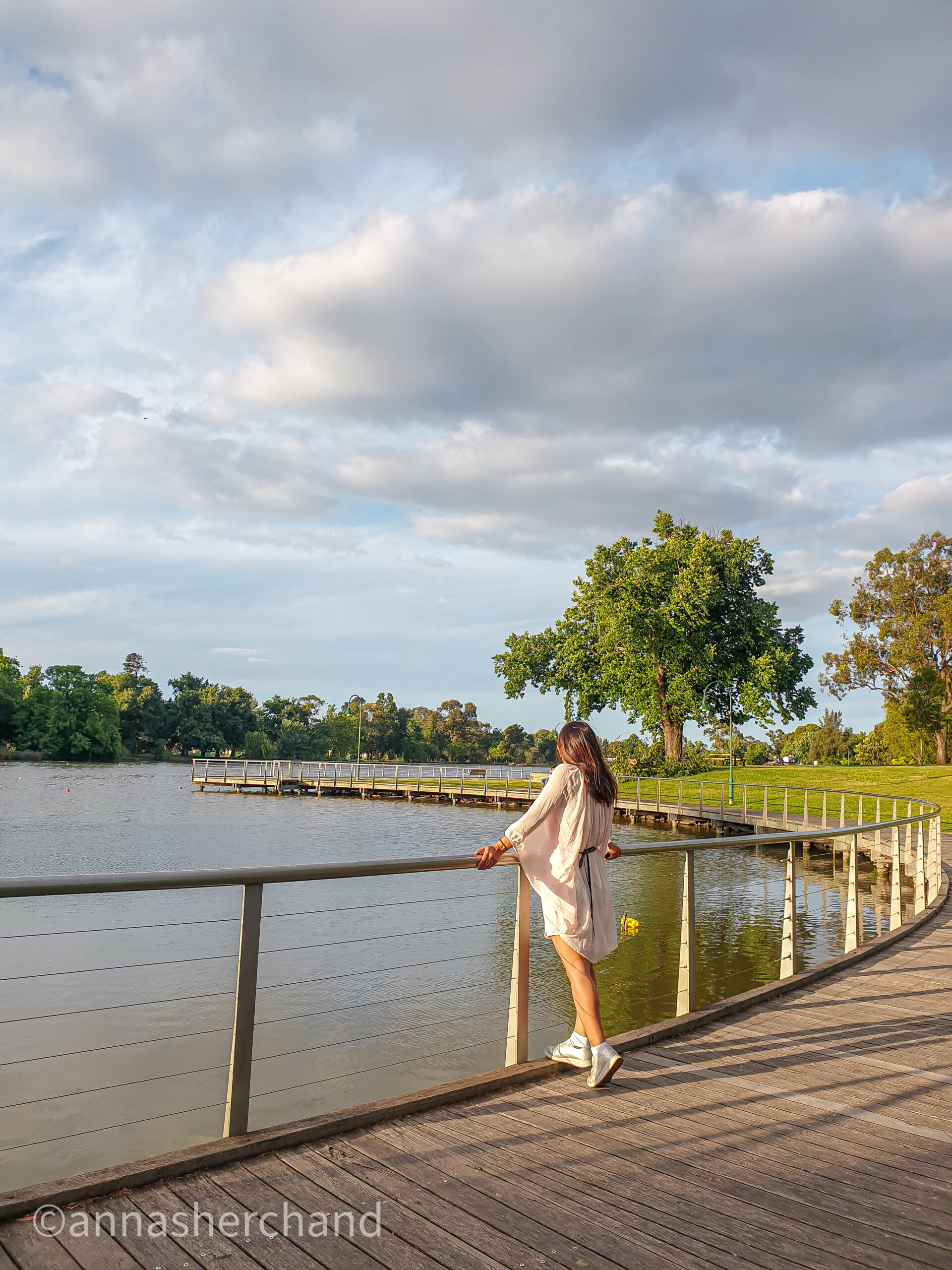 If leisurely walking from Bendigo town to Lake Weeroona takes approximately 20mins. It's a nice green area where you can walk, jog or cycle around the lake. You can even picnic here if you can arrange it beforehand, or use public BBQs, ample parking, and plenty of open green space as well (it's located next to a football oval too if you need more). Just a nice little place to visit while you are on a day trip from Melbourne to Bendigo. PS: a good spot for sunsets too
5. Bendigo Art gallery
Bendigo Art Gallery was founded in 1887 and is one of Australia's oldest and largest regional art galleries. When you visit you will be able to witness their collection which is extensive and varied. It includes Australian painting, sculpture, ceramics, decorative arts, as well as photography. Entry is free. Recommend to read about the current exhibitions, art collection & special events on their website and then book tickets online.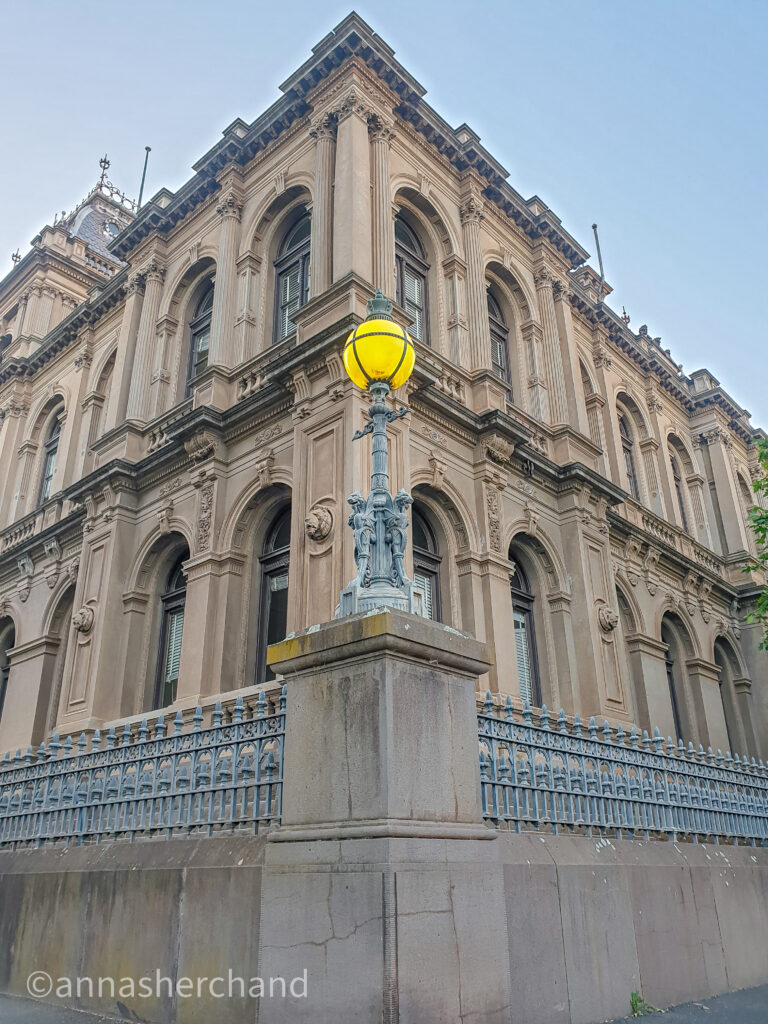 6. Golden Dragon Museum
Another museum to visit is the golden dragon museum in Bendigo. It is a cultural complex with Chinese history exhibits, plus a traditional garden, tearoom & gift shop. Inside you can see some very fine artifacts in the museum including the 3 Bendigo dragons, the oldest being over 100 years old, the world's longest handmade Dragon, and lovely stories of the Chinese community in Bendigo. The entrance is fair and you can visit the outside garden and temple without charge.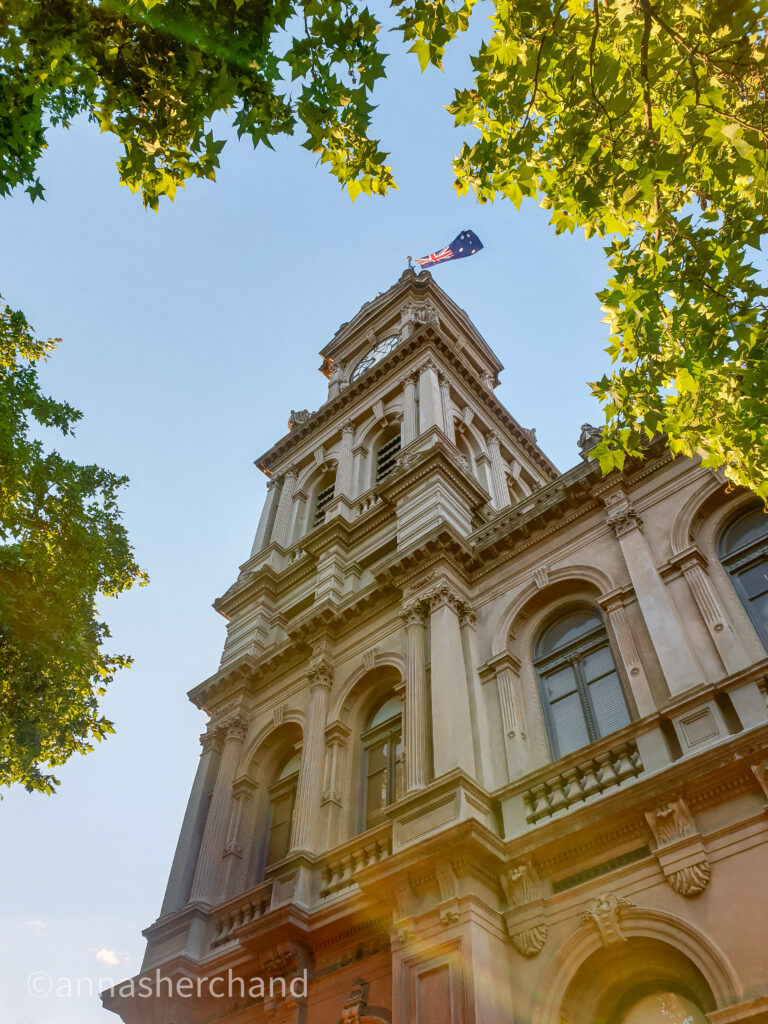 7. Bendigo Pottery
Bendigo is known as the Ceramic Centre of Victoria. It is Australia's Oldest Working Pottery (1858) and you can even find the potteries from the 1850s. They offer a pottery experience where you can make and design your own. Branded pottery made on-site is on the expensive side but it is worth the items & for budget-conscious – try the second area. Recommend allocating a few hours at least to look-see inside. Entry to pottery is free but there is also an interpretive museum inside which is a $7 entry fee.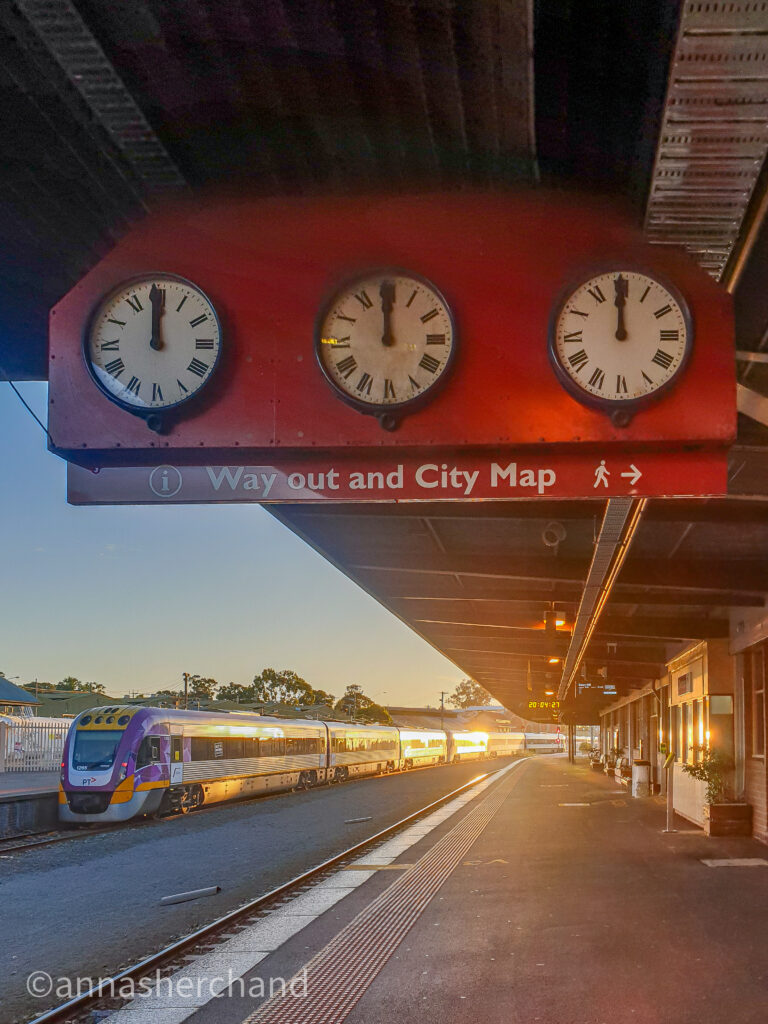 8. Bendigo Tramways
There is no better way to see the sights of Bendigo than aboard a Vintage Talking Tram! Recommend to book online before visiting. It is a great way to get around town and there is an audio commentary for tourists who are wondering about the town. A fun way to learn more about Bendigo tramways and a tram trip along Bendigo streets is included and makes the entry fee quite reasonable.
9. Rosalind Park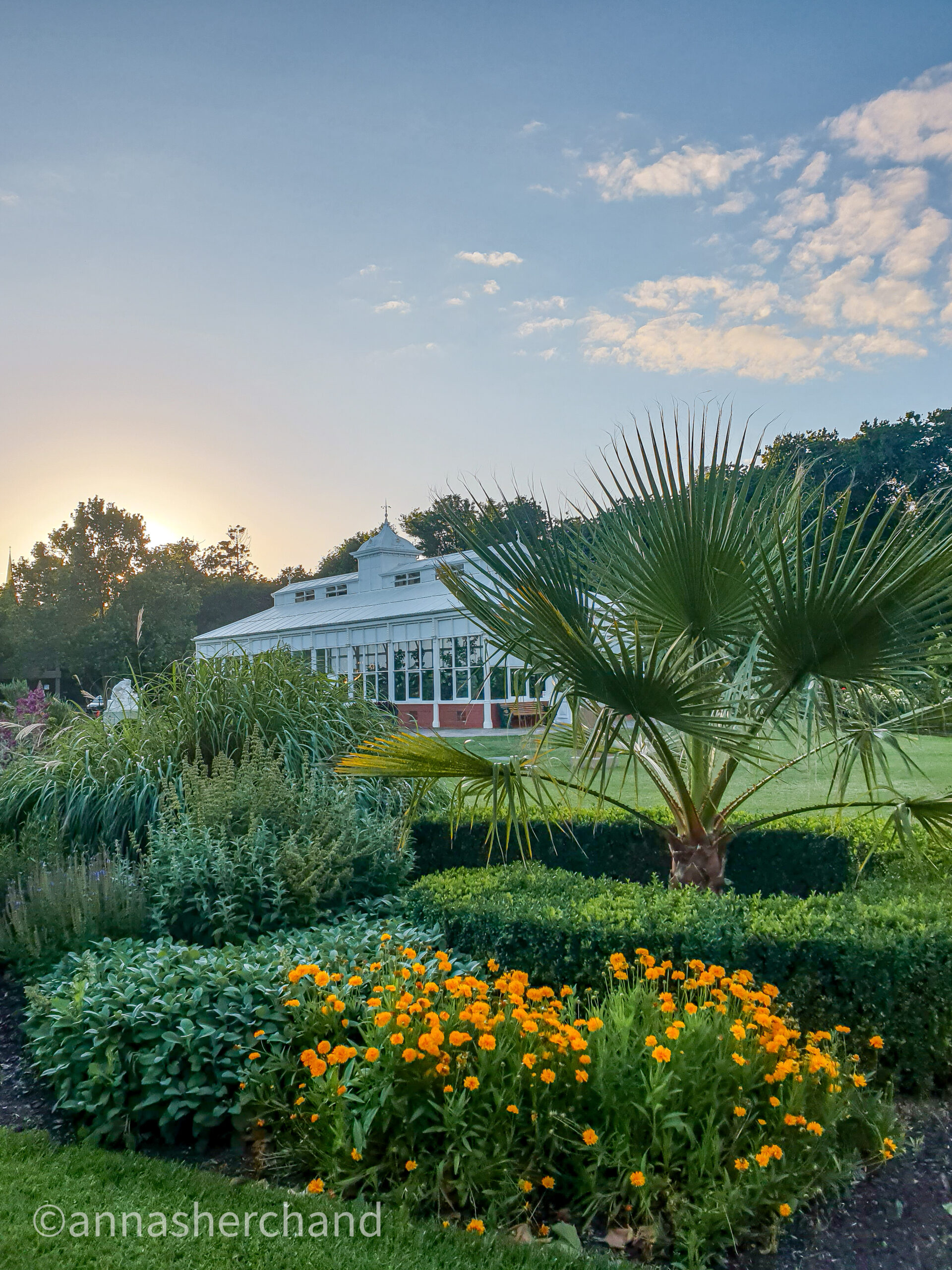 Rosalind Park is a large park in Bendigo City. There are lots of interesting views from various points in the park. Don't miss the glasshouse and sculptures, formal flower bed displays, the fernery, and the poppet head (more on this below) Recommend stopping by the Post office galley overlooking Rosalind Park. It is a beautiful historic building that has been maintained to impeccable standards, showing just how heady the Bendigo gold rush was, just how much money was in the city, and how grand the architecture in the city is. You get a real sense of what 1850-1880 must have been like in the city.
10. Poppet Head Lookout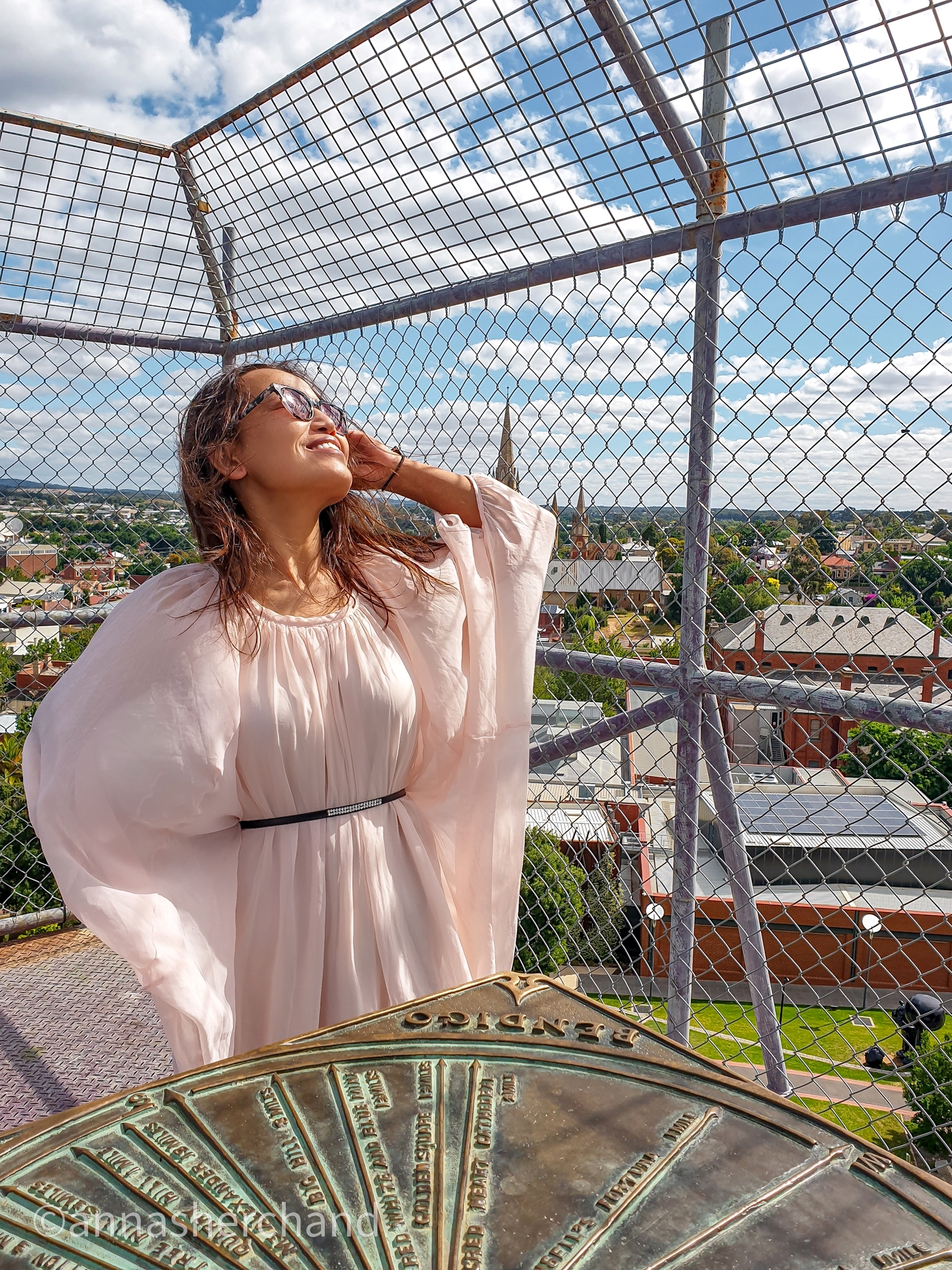 Last but not least, a day trip from Melbourne to Bendigo wouldn't be complete without a visit to Poppet Head Lookout. While you are in Rosalind Park, walk around up to the Poppet Head Lookout. It is a free lookout spot where you can see the 360° views of Bendigo if you climb to the top. There are also the tiled murals around the base of the tower. The stairs are structured with safety first in mind and the same at the top. May feel a bit cagey with the cage at the top but the view is pretty good past the wires.
Note: You can also pop by Botanic gardens and Bendigo Visitor center in the city if they are open for more info. This historic town is famous for its gold rush mining era, as well as food and art. You can see how the city rivaled any other in Australia at the time in terms of grand architecture and is a testament to the people who established the city. Food food, recommend trying the Gold Mines Hotel, The Woodhouse, or Masons of Bendigo.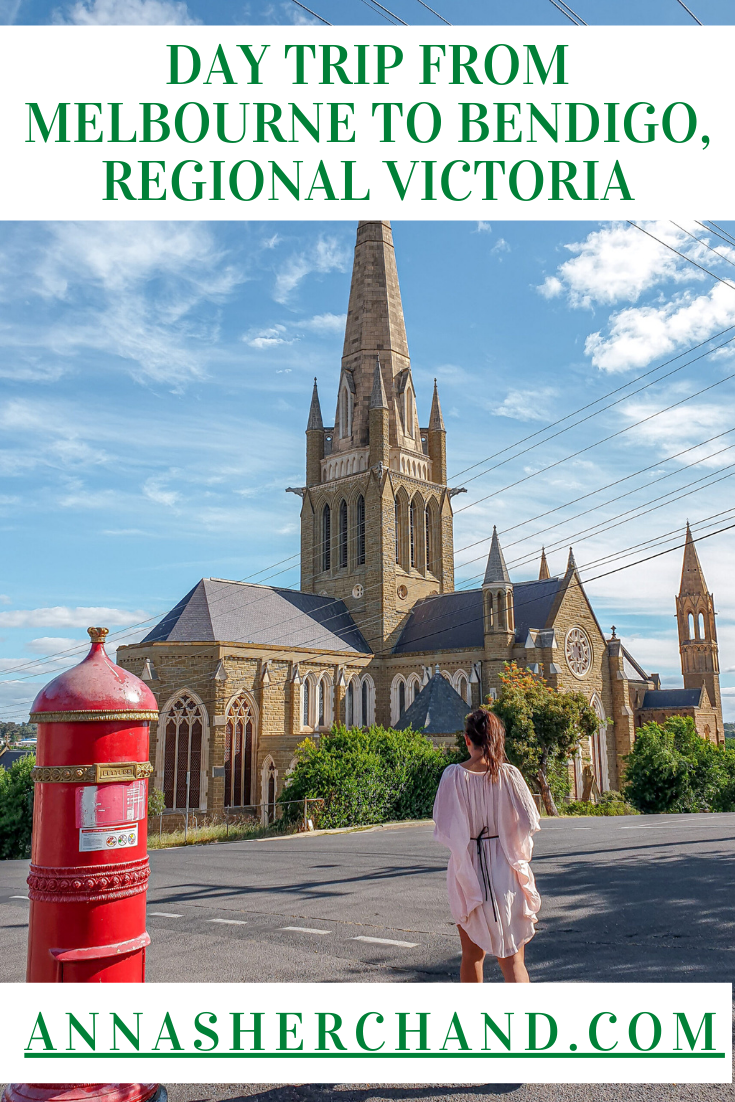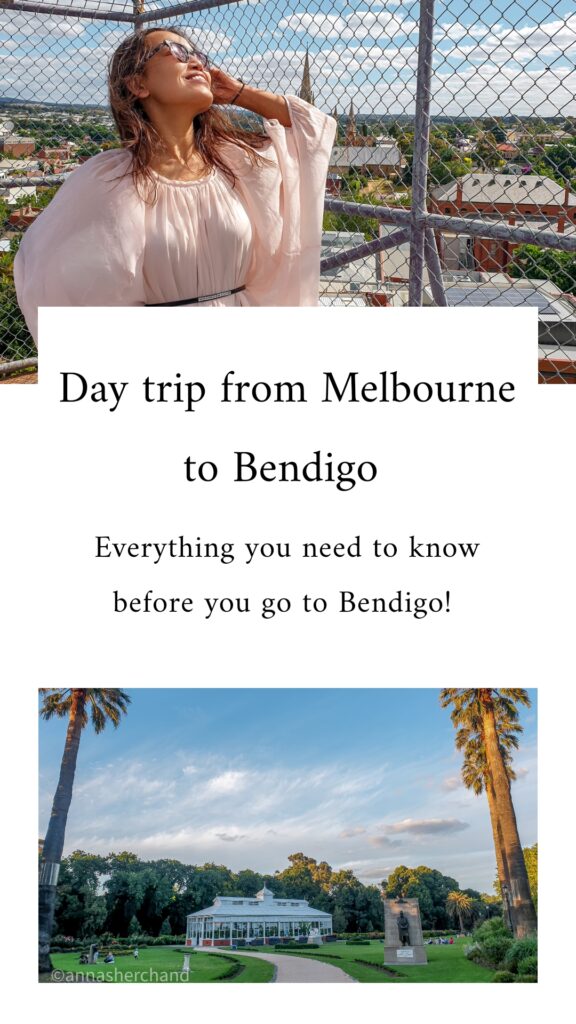 Here are some suggested travel guides to help you
Day trip from Melbourne to Bendigo