Melbourne, the vibrant capital of Victoria, Australia, has garnered worldwide recognition as one of the most liveable cities. With its cosmopolitan atmosphere, diverse cultural scene, and exceptional quality of life, Melbourne has become a magnet for residents and tourists alike. It has even surpassed its sibling city Sydney in population, solidifying its status as a thriving metropolis.
If you are a regular reader you would know, I moved from Sydney to Melbourne a few years ago, and since then slowly but surely, this city has won my heart. However, I have also noticed Melbourne's popularity and rapid growth have brought about certain challenges, particularly in the housing market. The city's burgeoning population has exacerbated the rental crisis, leading to higher rental rates and a decreased availability of affordable housing options. Many individuals and families struggle to find suitable and reasonably priced accommodations, seeking alternative solutions to address their housing needs.
And amid the rental crisis, a glimmer of hope emerges in the form of innovative solutions such as tiny houses and portable accommodations. These alternative housing options have gained popularity as they offer affordability, simplicity, flexibility, and a sustainable living experience. These innovative dwellings provide an opportunity to experience compact living without compromising comfort and functionality.
So recently I had the incredible opportunity to immerse myself in this unique housing experience through a collaboration with PennyGranny, a pioneering company specializing in portable housing solutions. Let me tell you about them before sharing my weekend experience in St Leonards Victoria.
At the heart of PennyGranny's mission lies a commitment to providing affordable and high-quality housing solutions. Recognizing the pressing need for accessible accommodations amidst rising rent rates, PennyGranny strives to bridge the gap between affordability and comfortable living. Their innovative approach empowers individuals and families to find cost-effective housing options without sacrificing quality.
In addition to affordability, PennyGranny emphasizes sustainability and environmental consciousness in its housing solutions. By utilizing prefabricated and repurposed materials, they reduce waste and carbon footprint while promoting eco-friendly living. Their portable buildings embrace energy-efficient designs, incorporating environmentally conscious features that foster a greener and more sustainable future which also aligns with the global movement toward sustainable living.
In the following sections, I will delve into my personal experience of staying in a luxury portable cabin. This interesting accommodation perfectly encapsulates its mission of affordable, flexible, and sustainable housing, showcasing the fusion of quirkiness and functionality that makes it an exceptional choice for travelers and individuals seeking an alternative living experience.
St Leonards Victoria Weekend Getaway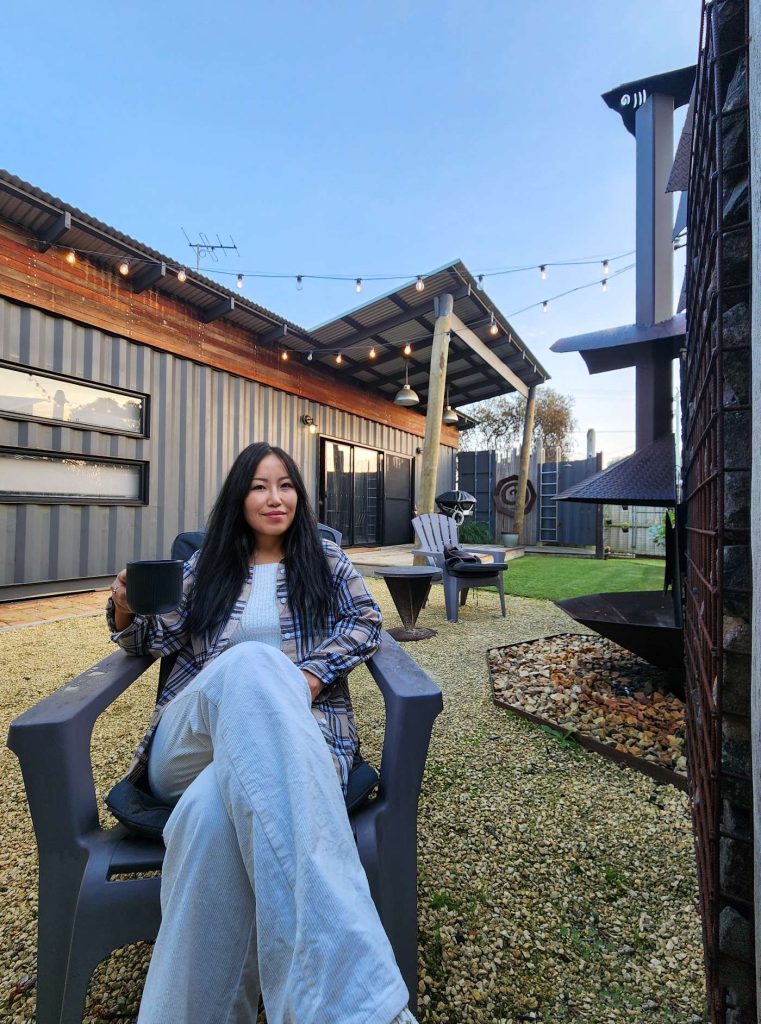 Tucked away on the picturesque Bellarine Peninsula in Victoria, St. Leonards is a coastal haven that offers a serene and idyllic retreat. With its pristine beaches, charming coastal village atmosphere, and breathtaking natural surroundings, this hidden gem has become a sought-after destination for those seeking tranquillity and relaxation. Spend a few days by the beach, enjoying the soothing sound of the waves and the gentle sea breeze.
Whether you're looking to unwind with a leisurely beach walk, take a refreshing dip in the ocean, or simply bask in the warmth of the sun, this coastal paradise offers a slice of heaven for beach lovers and nature enthusiasts alike.
How to get to St Leonards?
By Train
Vline train from Southern cross station takes you straight to Geelong Train Station, which is approximately an hour then switch to Route 60 Bus, and get off at McBeth Street. The portable cabin is just a 1-minute walk away.
By Car
St Leonards is approximately a 90-minute drive from Melbourne. Take the M1 highway (Princes Freeway) towards Geelong, then continue on the Bellarine Highway (B110) until you reach St Leonards.
Taxi or Ride-Share
Taxis and ride-share services like Uber are available in Melbourne and can take you directly to St Leonards. It's recommended to check with the service providers for estimated fares and availability.
Where to stay?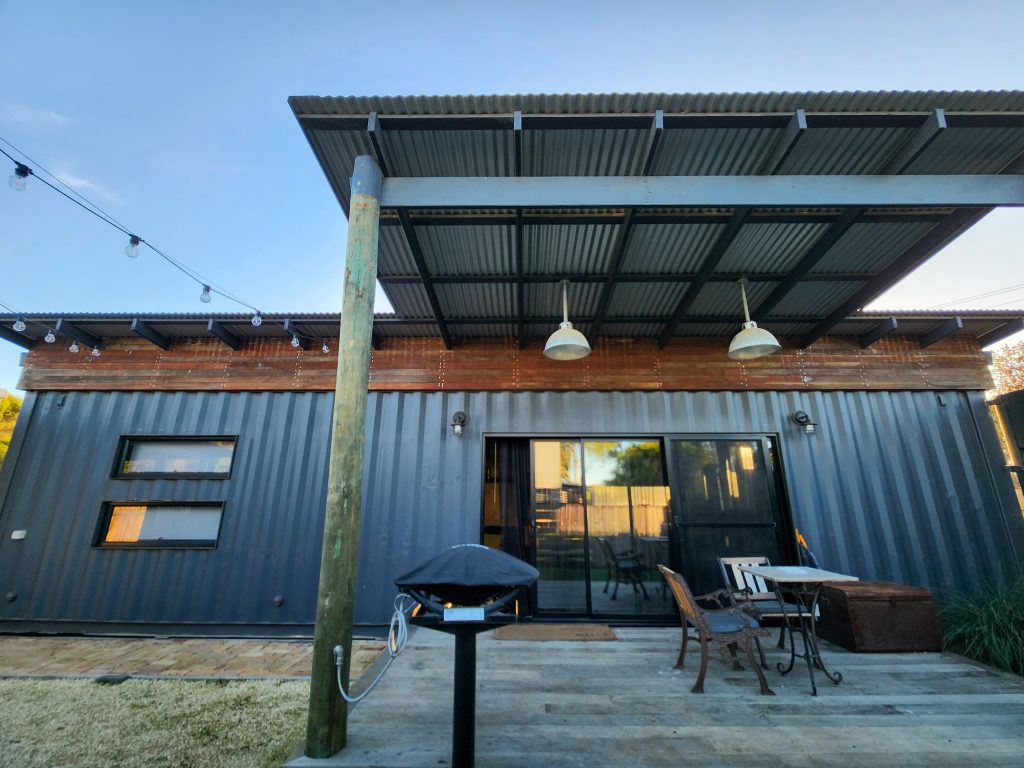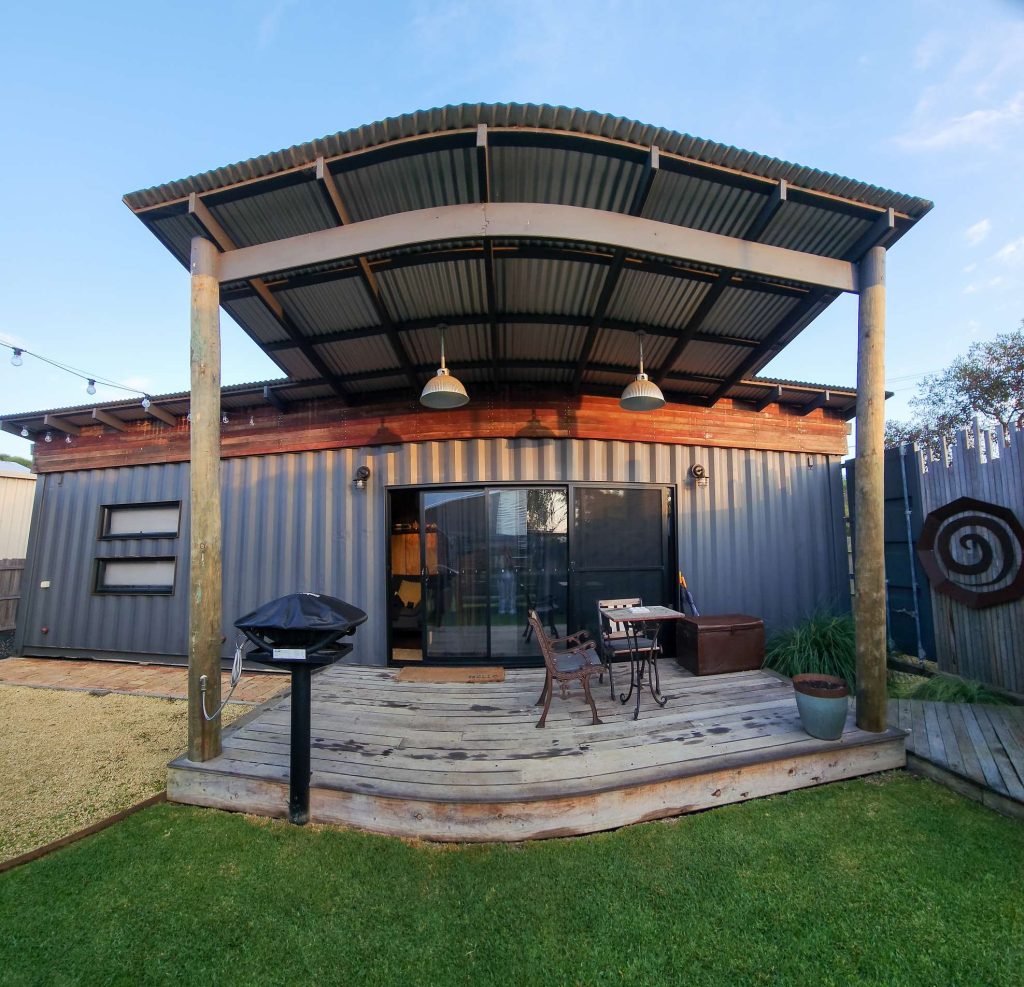 Although there are few other options, my accommodation was this ingeniously hand-crafted 40ft converted shipping container! Imagine stepping into a world where creativity knows no bounds. This unconventional transformation has given birth to a one-of-a-kind living space that defies expectations and captures the imagination.
The design of the luxury portable cabin seamlessly combines simplicity and luxury, resulting in a truly unique experience. The interior showcases a tasteful blend of modern aesthetics, with carefully curated furnishings and thoughtful touches that create an inviting and comfortable ambiance. Every corner exudes an air of sophistication while maintaining a cozy atmosphere that welcomes guests to relax and unwind.
The portable cabin goes beyond its unique design; it also offers an array of functional features that enhance the overall experience. From well-equipped kitchen facilities to a comfortable sleeping area, every aspect has been thoughtfully designed to maximize space and convenience. Guests can enjoy modern amenities, ensuring a seamless stay that caters to their needs. Additionally, the cabin's portability allows for flexibility in choosing the ideal location, whether it's near the beach or amidst a tranquil natural setting.
Check-In Process
The check-in process for the luxury portable cabin was a breeze, ensuring a seamless arrival. The instructions provided by the host were clear and concise, guiding me to the cabin with ease. I found the location easily accessible, allowing for a hassle-free start to my memorable stay.
The converted shipping container, serving as the luxury portable cabin, is located at the back of the property. Access to the cabin is through a private guest entrance from McBeth Street, offering a sense of exclusivity and privacy. The separate entry provides a dedicated space for guests to come and go as they please, enhancing the overall experience of staying in the portable cabin.
Because it's situated on a shared property, to maintain a peaceful and harmonious environment, it's kindly requested to be mindful of noise levels. Being respectful of the shared space ensures that everyone can fully enjoy their experience without disturbances.
Additionally, for added convenience, undercover parking is available, ensuring that guests have a secure and protected space for their vehicles.
The host even sent a how-to manual for a coffee machine, AC/heater, and TV which was handy.
The Delights of Daily Life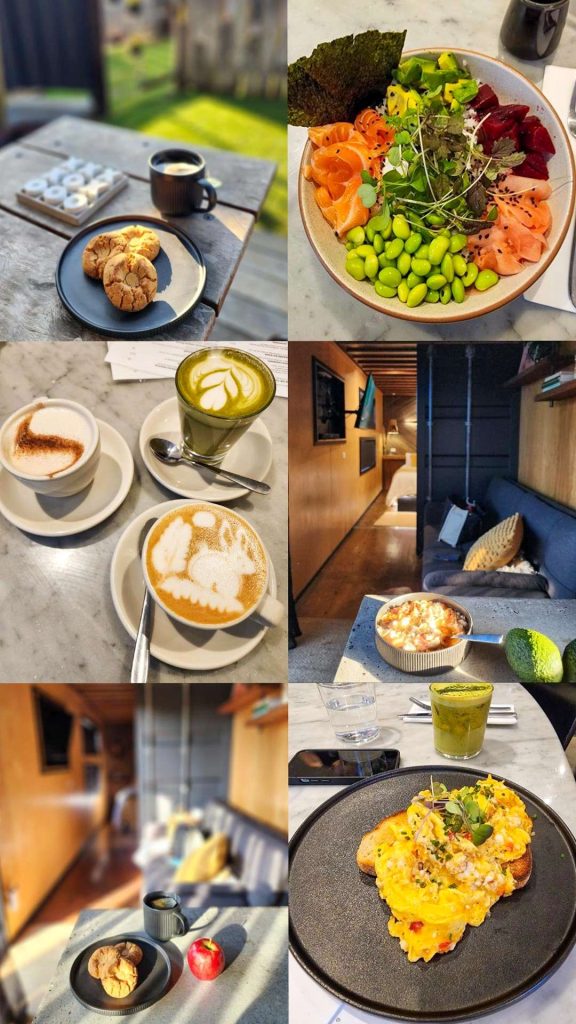 1. Culinary Adventures in the Portable Cabin
One of the joys of staying in the luxury portable cabin was the convenience and flexibility it offered in terms of dining options. With both a supermarket and a variety of restaurants within reach, I had the freedom to cook my own meals or explore the local dining scene.
For those who prefer to cook, I found that the IGA Supermarket and Wildings Pantry Essentials in St. Leonards, located approximately 1km away, provided a convenient selection of groceries. Additionally, Coles Drysdale, just a 10-minute drive from the cabin, offered a wider range of options.
If I wanted to indulge in a delicious takeaway meal, I discovered several fantastic options nearby. Golden Flake, a local fish and chips shop located in St. Leonards, provided a delightful seafood feast. Bay Thai, situated just 280m down the road (adjacent to the Bowling Club), offered tantalizing Thai cuisine for dine-in or takeaway. For a mouth-watering burger or pizza, I walked approximately 1km to Blue Seas Burgers & Pizza.
2. Cafes for a Leisurely Break
St. Leonards and its surrounding areas were also home to charming cafes where I could relax and enjoy a cup of coffee or a delicious meal. Salty Cow, located approximately 1km away in St. Leonards, provided a cozy atmosphere and delectable treats. If I wanted to venture a little further, The Paddock Cafe in Wallington, just a 20-minute drive away, offered a delightful farm-to-table dining experience. Piknik Cafe in Swan Bay, a 10-minute drive from the cabin, provided a tranquil setting and delicious fare. For those willing to venture a bit further, The Dunes in Ocean Grove, a 25-minute drive away, offered stunning coastal views and a delectable menu.
3. Embracing the Cozy Pleasures
While the surrounding area offered a multitude of dining options, there were moments when I simply didn't want to leave the comforts of the luxury portable cabin. I would start my day with a warm cup of tea, savoring it while taking in the peaceful surroundings. The cabin's inviting bathtub provided the perfect opportunity to unwind and pamper myself. In the evenings, I would lounge on the comfortable couch reading books as weather wasn't the best for outside fire otherwise I would absolutely be toasting marshmallows and enjoying the cozy atmosphere. Overall, this lil retreat provided a haven where I could fully relax and indulge in the simple pleasures of life.
Getting Around
Just because you are staying in a shipping container doesn't mean it has to be parked in the middle of nowhere. Exploring the surroundings and accessing nearby amenities is an essential part of any travel experience. Here are some convenient transportation options available for getting around during your stay in Ripplinn, St. Leonards:
1. Walking Distance to Local Shops and Eateries
Within a mere 15-minute walk from the luxury portable cabin, you'll find a variety of local shops and eateries. This proximity allows for easy access to essentials and the opportunity to indulge in the culinary delights offered by the charming village of St. Leonards.
2. Public Transport: Geelong Train Station and Route 60 Bus
If you're looking to venture further afield or explore neighboring towns, public transport offers a convenient option. Geelong Train Station, the nearest V-Line station, is approximately a 35-minute drive or 65 minutes by bus. The Route 60 Bus, with a bus stop on McBeth Street just a 1-minute walk away, provides connections to the Geelong Train Station and other local stops, including Drysdale, where you'll find larger supermarkets and additional amenities.
For those seeking a more personalized and convenient mode of transportation, Bellarine Taxi and Bellarine Ride Share services are available. Bellarine Taxi can be reached at 03 4216 5348, providing a reliable option for getting around the area. Bellarine Ride Share offers transportation services at 0414414731 or 0409577108, making it particularly convenient for winery drop-offs and pickups.
Whether you choose to explore on foot, take advantage of public transport, or utilize taxi or ride-sharing services, these options ensure that you can navigate the area and make the most of your time in St. Leonards.
St Leonards Victoria Weekend Guide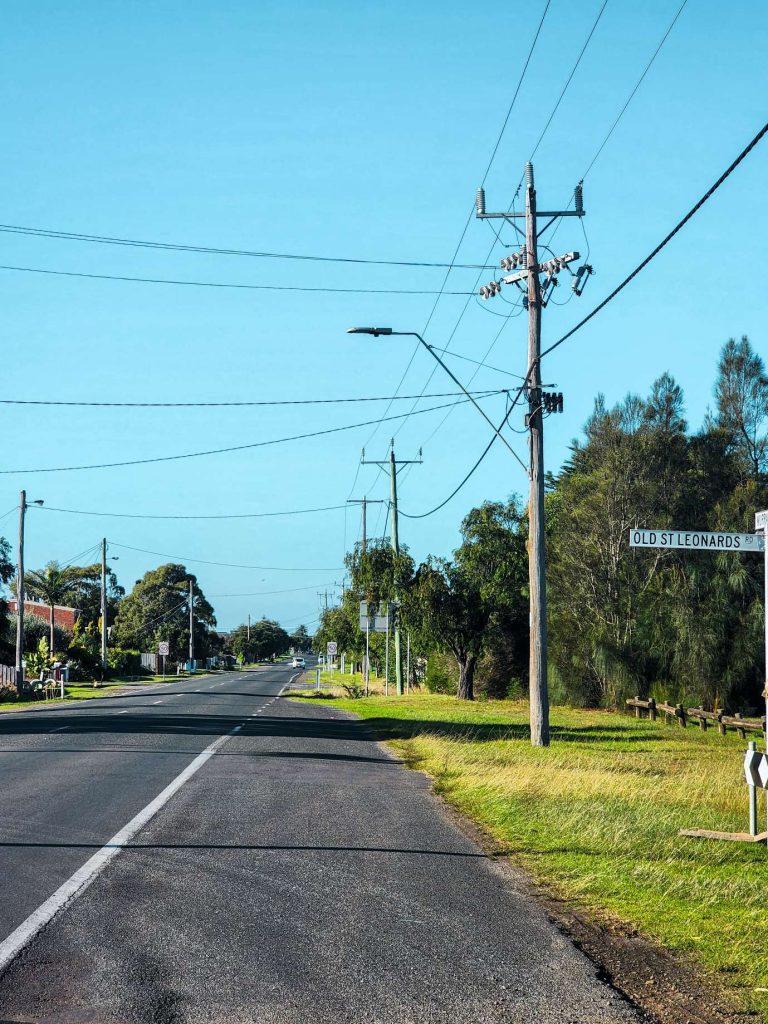 1. St. Leonards Town Centre: A Vibrant Hub within Walking Distance
Take a leisurely 10-minute stroll from the luxury portable cabin to reach the heart of St. Leonards town center.
Go for a walk or sunset at the nearby blowhole or sunrise at the pier.
Enjoy a beach walk along the pier, taking in the refreshing sea breeze and stunning coastal views.
Take a dip in the sparkling waters of the sea, allowing yourself to fully immerse yourself in the natural beauty of the area.
Indulge in a well-deserved break at the iconic St. Leonards Hotel, known affectionately as "the pub," where you can savor a refreshing beer and soak in the laid-back atmosphere.
2. Exploring the Peninsula: Portarlington and Drysdale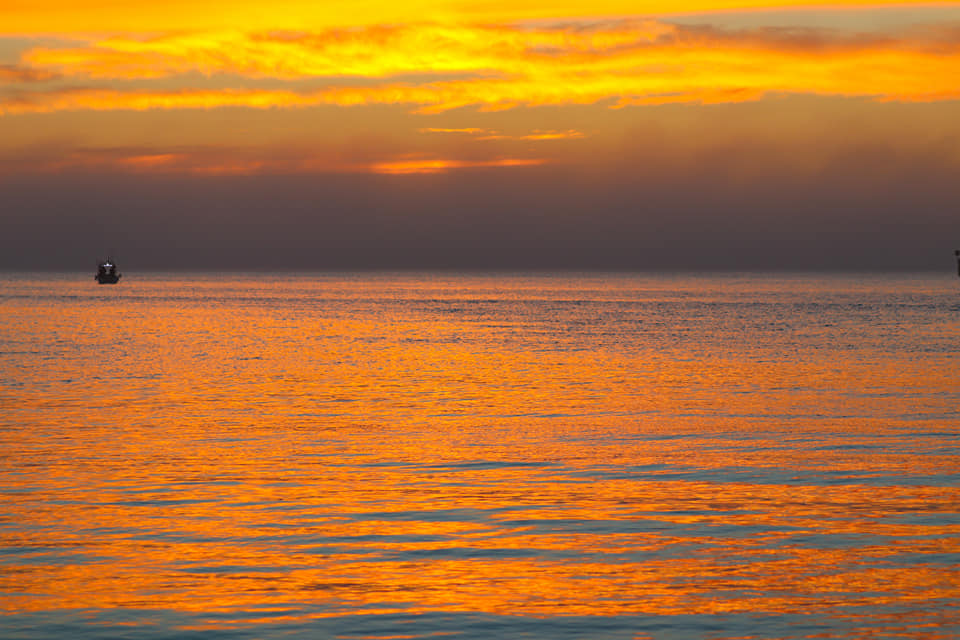 Venture beyond St. Leonards to discover the charm of nearby coastal towns. Portarlington offers a delightful array of attractions:
Explore local wineries and taste exquisite wines, immersing yourself in the region's renowned viticulture.
Delight in a diverse selection of dining options, allowing you to savor delectable cuisine paired with stunning coastal views.
Experience the vibrant atmosphere of regular events, such as the monthly market and the celebrated Portarlington Mussel Festival held in January.
For larger supermarkets and additional amenities, make a visit to Drysdale, which also hosts a monthly market showcasing local produce and crafts.
3. Discovering Geelong: A Lively Regional City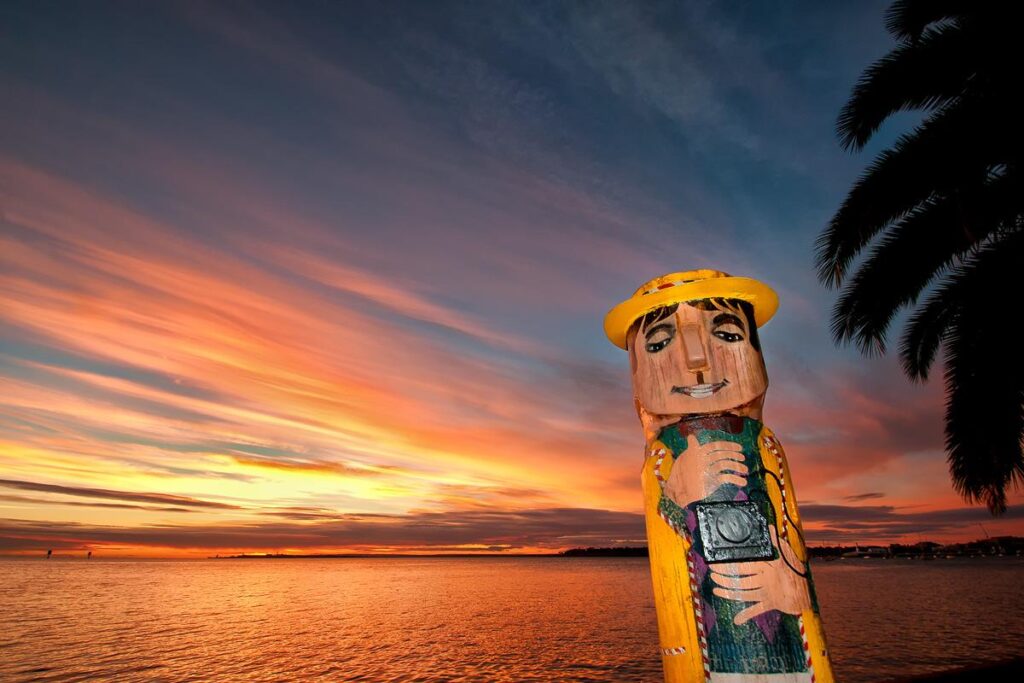 Geelong, the largest regional city in Victoria, offers a vibrant urban experience within easy reach of St. Leonards:
Embark on a scenic stroll along the waterfront, relishing the picturesque views and embracing the refreshing coastal ambiance.
Indulge in a diverse culinary scene, with a wide range of restaurants catering to various tastes and preferences.
Experience the lively nightlife, with bars and entertainment venues offering an exciting array of options.
Immerse yourself in the rich cultural heritage of Geelong by visiting the National Wool Museum or exploring the Narana Aboriginal Cultural Canter.
4. Other Activities to Enjoy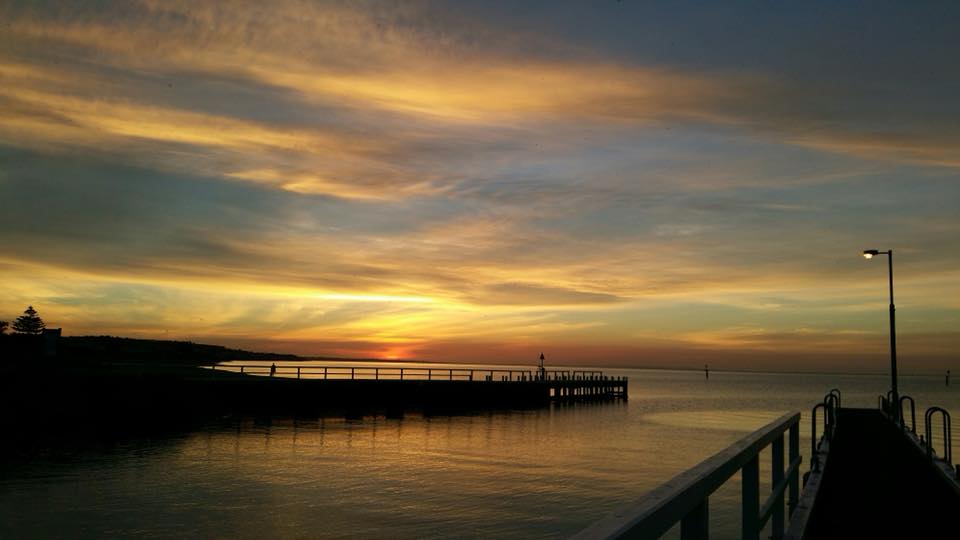 For those seeking thrilling adventures and unique experiences, there are several attractions and activities in the vicinity:
Slide down exhilarating waterslides at Adventure Park, offering an exciting day of fun for all ages.
Cross the bay on the Queenscliff Ferry, enjoying scenic views of the coastline and a delightful journey.
Take a nostalgic ride on the steam train that runs between Queenscliff and Drysdale, allowing you to soak in the picturesque landscapes along the way.
By exploring St. Leonards and its surrounding areas, you'll have the opportunity to immerse yourself in the natural beauty, vibrant culture, and thrilling activities that this coastal region has to offer.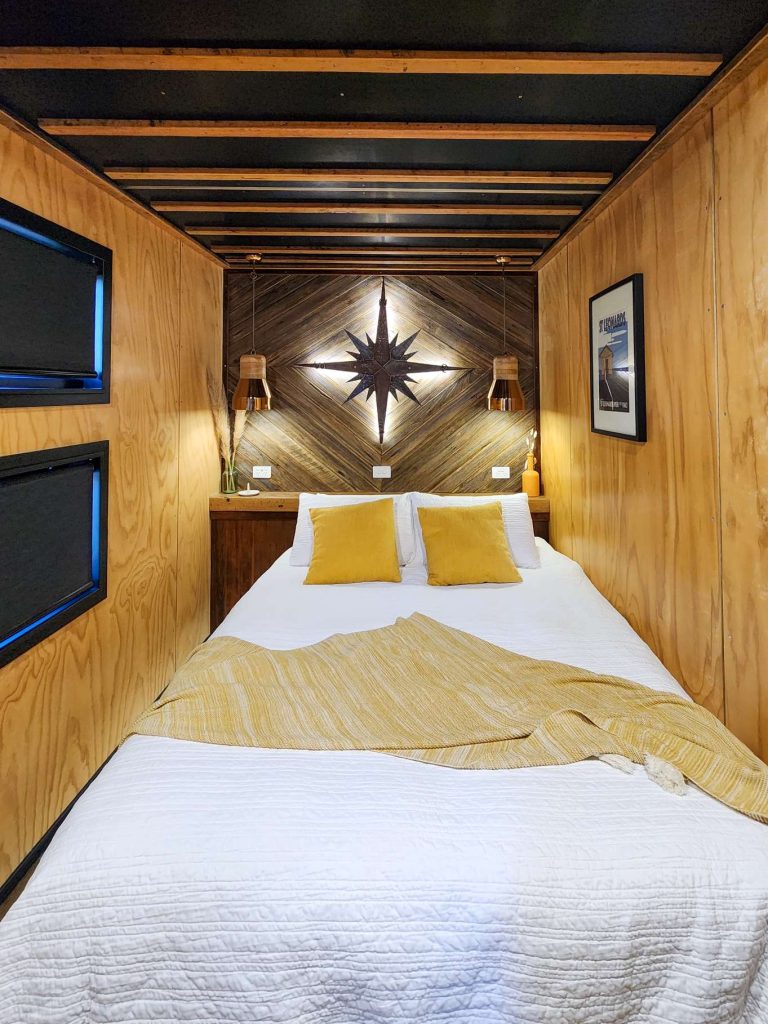 Conclusion: A Memorable Retreat
As I conclude my stay in the luxury portable cabin, I can't help but reflect on the unique and extraordinary experience it has provided. From the moment I stepped foot into this converted shipping container, I was captivated by its fusion of quirkiness and functionality. It offered a cozy and comfortable haven that exceeded my expectations, leaving me with memories that will last a lifetime.
PennyGranny's mission to provide high-quality prefabricated homes at an affordable rate resonates deeply in a city like Melbourne, where the rental crisis has taken its toll. By offering innovative and portable accommodations like the luxury cabin, PennyGranny is playing a crucial role in addressing this crisis and making a positive impact on the housing landscape. The affordability and accessibility of such accommodation options open doors for travelers seeking unique experiences without breaking the bank.
My experience with PennyGranny has reinforced the value of embracing unique and sustainable accommodation options. The luxury portable cabin not only provided a comfortable and enjoyable stay but also showcased the possibilities of repurposing shipping containers into functional living spaces. By opting for such accommodations, we can contribute to a more sustainable future while immersing ourselves in a one-of-a-kind experience.
As you plan your next getaway, I encourage you to consider the allure of portable cabins and other unconventional accommodations. Embrace the fusion of quirkiness and functionality, indulge in affordability, and contribute to the solution of the rental crisis. With PennyGranny and similar companies leading the way, the world of travel opens up to a world of unique, sustainable, and memorable experiences.
St Leonards Victoria Weekend St Leonards Victoria Weekend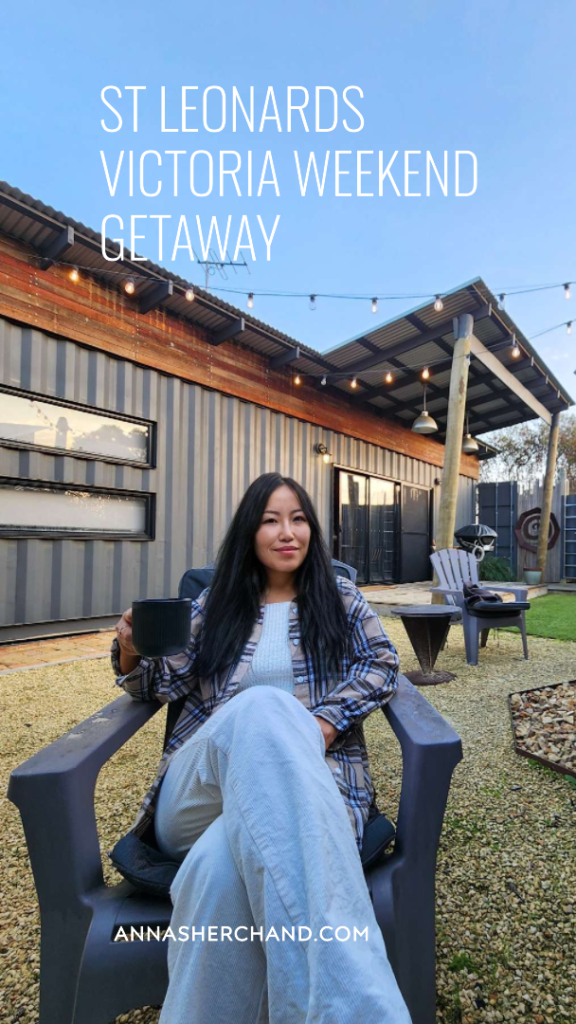 Let me know in the comments:
St Leonards Victoria Weekend: Exploring Portable Cabin