As a digital nomad when I first moved to Vientiane, Laos; I'd no idea where to get a coffee and smoothie with decent WIFI. Immediately after starting my search, I found the cafe scene in Vientiane was a phenomenon. I noticed the Vientiane cafe were popping out in every turn and streets.
Below are my recommended Laos cafes in Vientiane.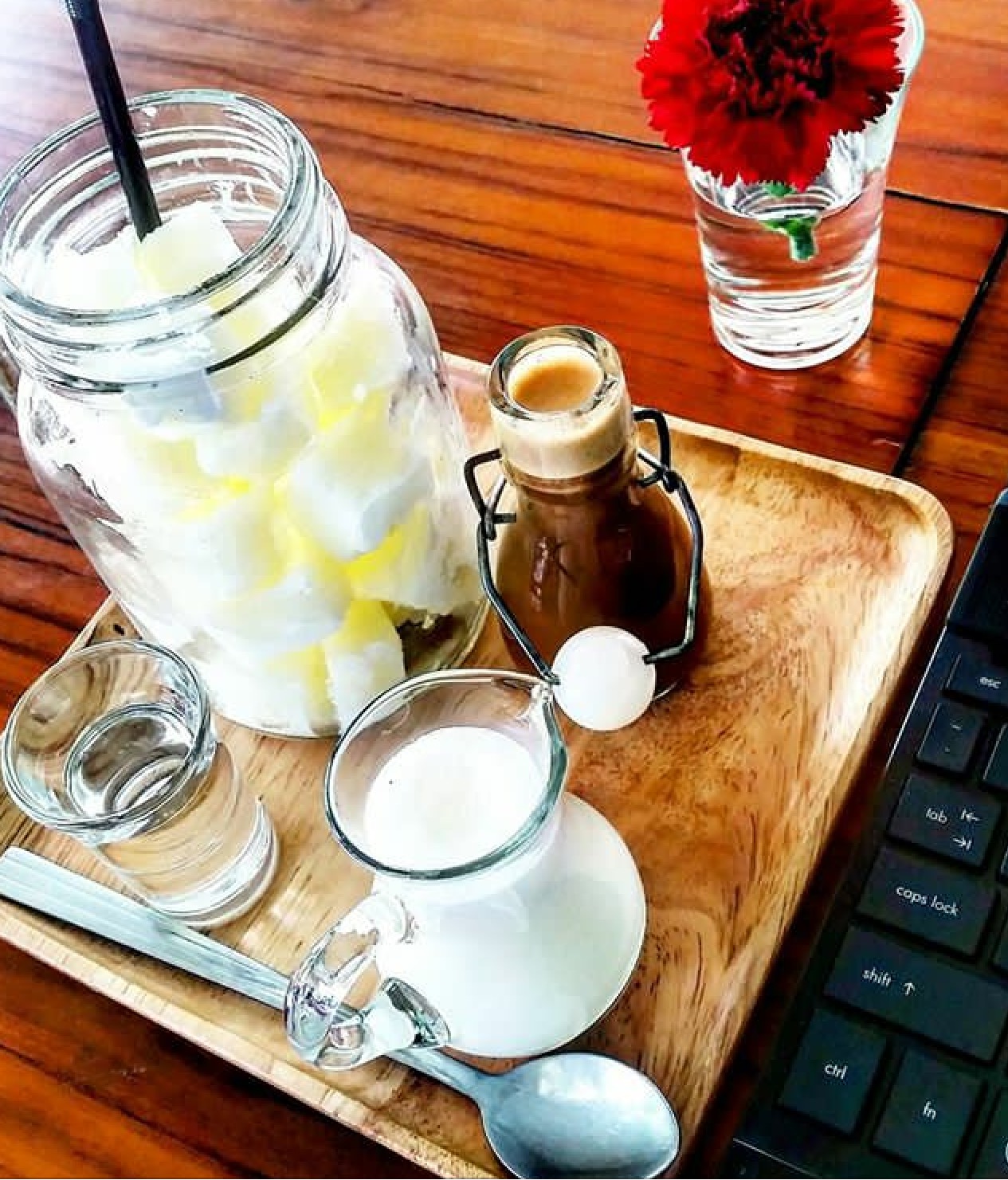 Best Iced Coffee In SEA
Best National Lao Sausage with Rice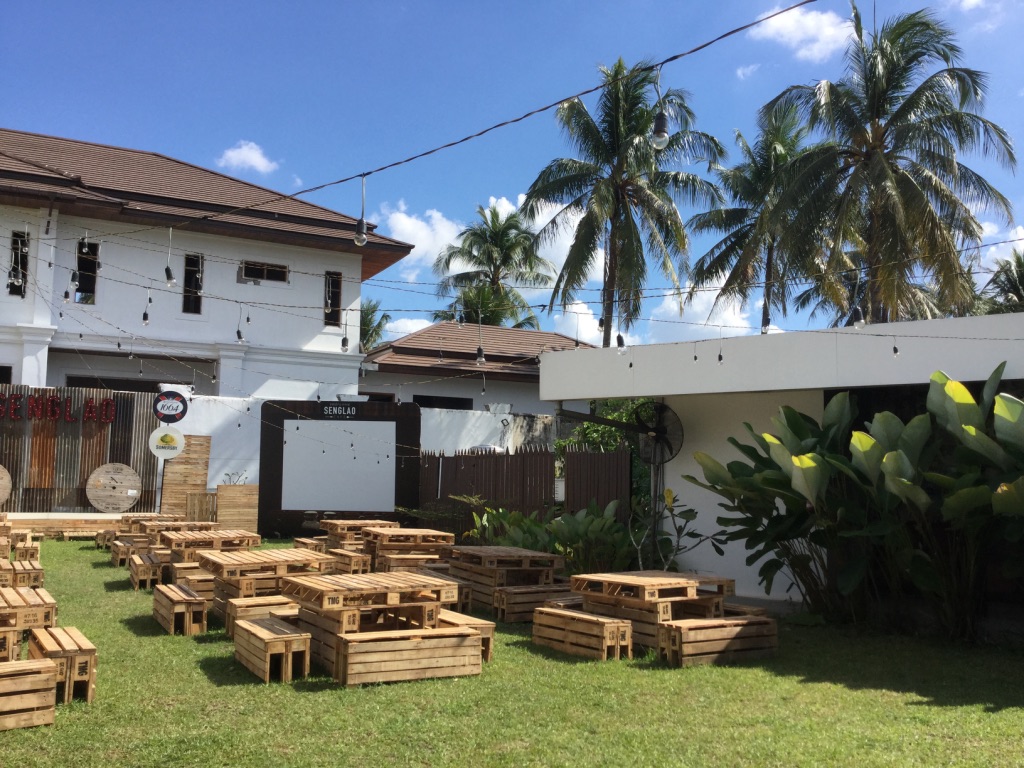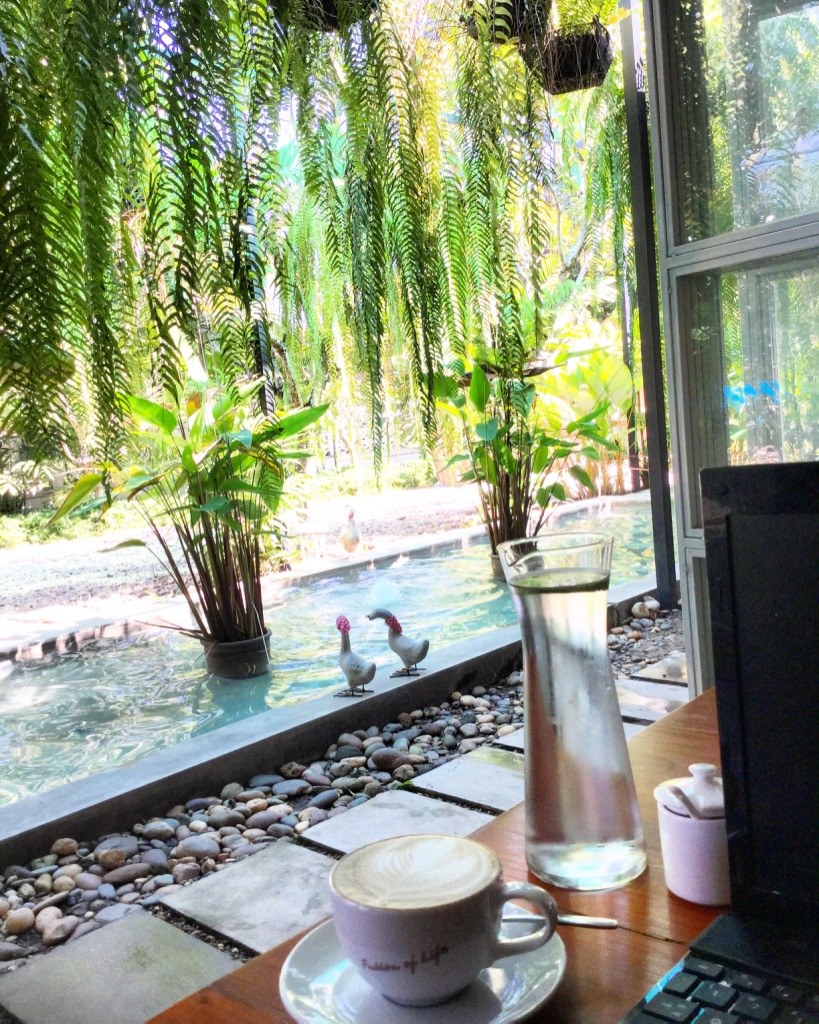 1. Senglao Cafe
Hands down the BEST iced coffee in South East Asia. If you appreciate a proper brew, fresh ingredients, you will find the coffee is excellent, often using beans grown right in Laos, sandwiches are great, plus AC and free WiFi makes this place a delight. While living in Vientiane, this was my number 1 place for Iced or hot coffee, breakfast and lunch. I mean scroll up and check that photo of Iced coffee, their ice cubes were filled with milk, not water and coffee was excellent. I also liked the chicken green curry, sweet basil rice noodles, mango sticky rice, vegetarian naam salad, papaya salad, pad thai, fried rice, spring rolls with sweet chili sauce, and chili garlic sauce. Lao food was on point and ambience reminds you of the 90s with Marley Monroe statue's at the front, cool pool vibes and lit backyard.
Since I was going there almost every day, staffs knew me and so did the manager. The story is the cafe owner used to own a cinema hall and that's why you will notice things like movie ticket counter as restaurant bar, cinema seats as restaurant's chairs, movie posters, light balls on the bathroom, and more quirky stuff like that. Senglao also has a decent size backyard for your birthday parties or events. I just loved the ambience there. And the live music was relaxing too. Do yourself a favour and check this place out. It's awesome.
Address: บ้านท่านาง, Thoen, Lampang, Thailand 52160
Open 7 days 11 AM- 10 PM
+856 30 58 80 588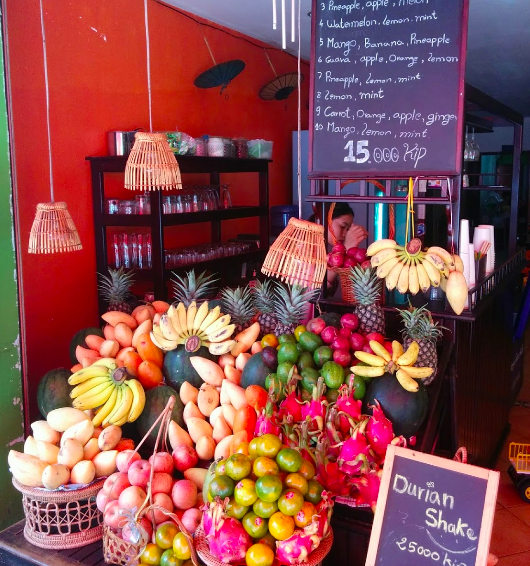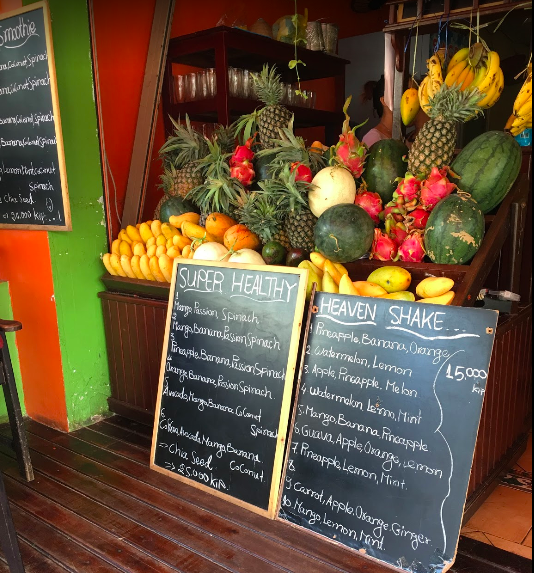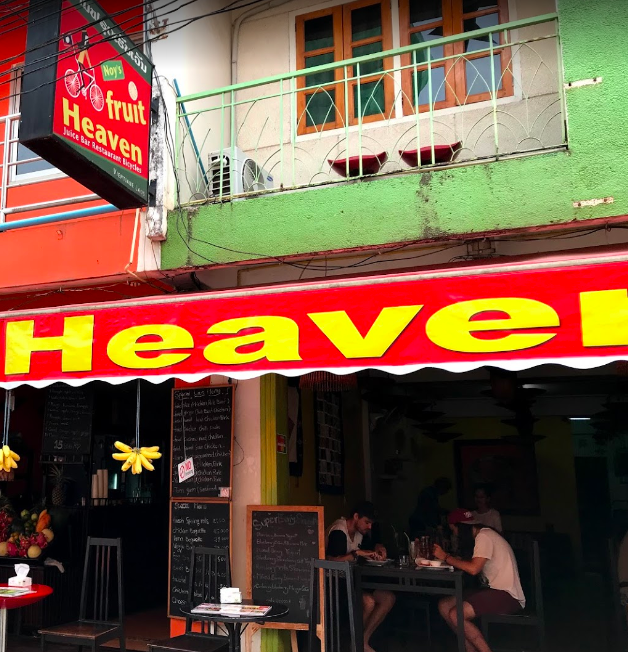 2. Noy's Fruit Heaven Restaurant
My friends, let me just say I could sit there and have their fresh smoothies all day and night! No preservatives, no syrup, just real fruits. I think they deserve way more than the price they ask for those healthiest smoothies in town. Noy also has raw vegans, vegans and non-vegans, a wide choice of fruit shakes, fruit juices and salads and several cooked vegans and non-vegan options. I tried a large fruit salad, a papaya shake, a banana shake, and many more shakes during my stay there. All were delicious. The fruit shakes are served in big glasses and so yummy!
I also loved their falafel pita wrap. Bread was so soft and fresh, the falafels tasted amazing and the sauce on it was really really good. You can do takeaways or sit inside the restaurant which is cozy and colourful with nice paintings on the walls. Staffs were friendly and they speak English. Inexpensive. Only thing I would say is they didn't have AC but they had fans on offer which did the job and FREE WIFI to upload that fresh smoothie in your Instagram.
Address: Rue Hengbounnoy, Vientiane, Laos
Open every day 7 am – 9 pm except Sunday
+856 30 52 62 369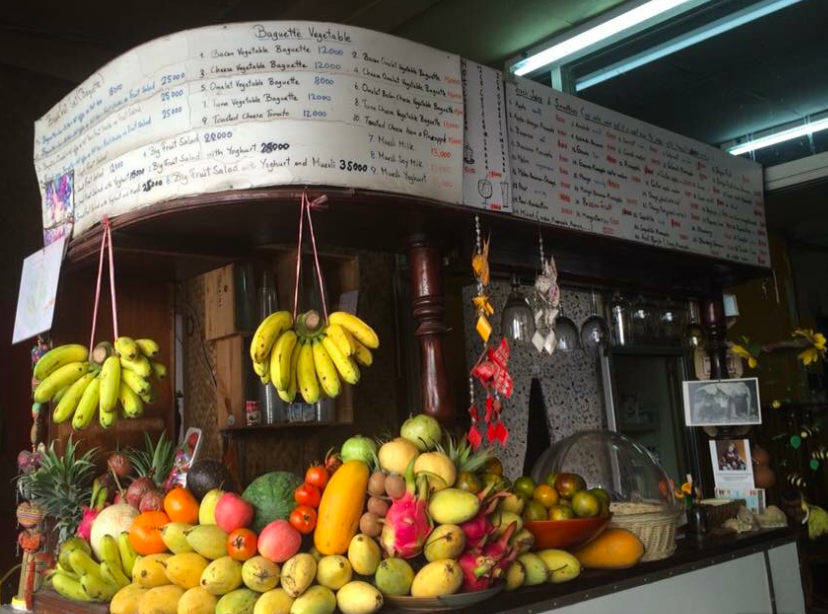 3. House of Fruit Shakes
I was pleased to find yet another local gem within the city's proximity. Lady there was polite and you can sit in or take away. No sugar, not too much ice, very tasty because the owner goes to the market every morning to choose ripe fruits. This is the place to go where you'll have the second best healthy smoothies and juices. The price is good too as you can see on the menu, it's cheaper than other more modern places. Many people make smoothies in Laos but very few know how to make a great one without any artificial flavour.
There is no wifi here and sometimes noisy with the road just next to it, but the quality and prices are great and worth stopping by. The owner also does wholesome muesli, soft baguette sandwiches, and fruit plates with yoghurt which makes this a great breakfast or healthy snack joint.
Address: Samsenthai Rd, between Pangkham and Chanthakoummane St, Vientiane
Open: Mon-Fri 07:30-20:00; Sat 07:30-18:00, Sun 07:30-17:00
(021) 212 200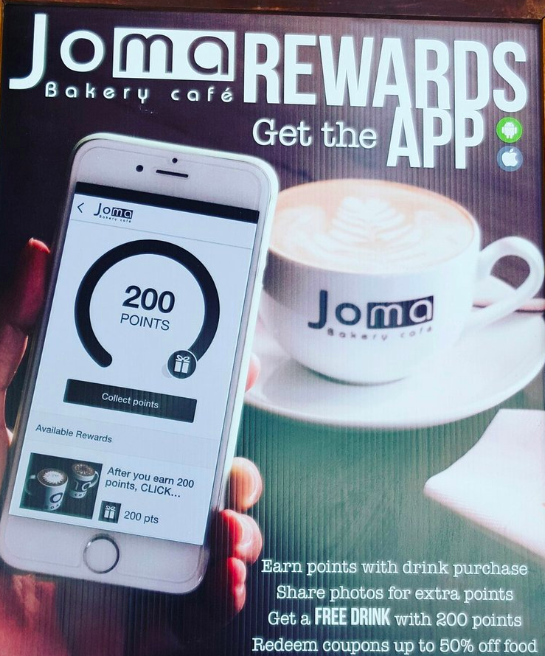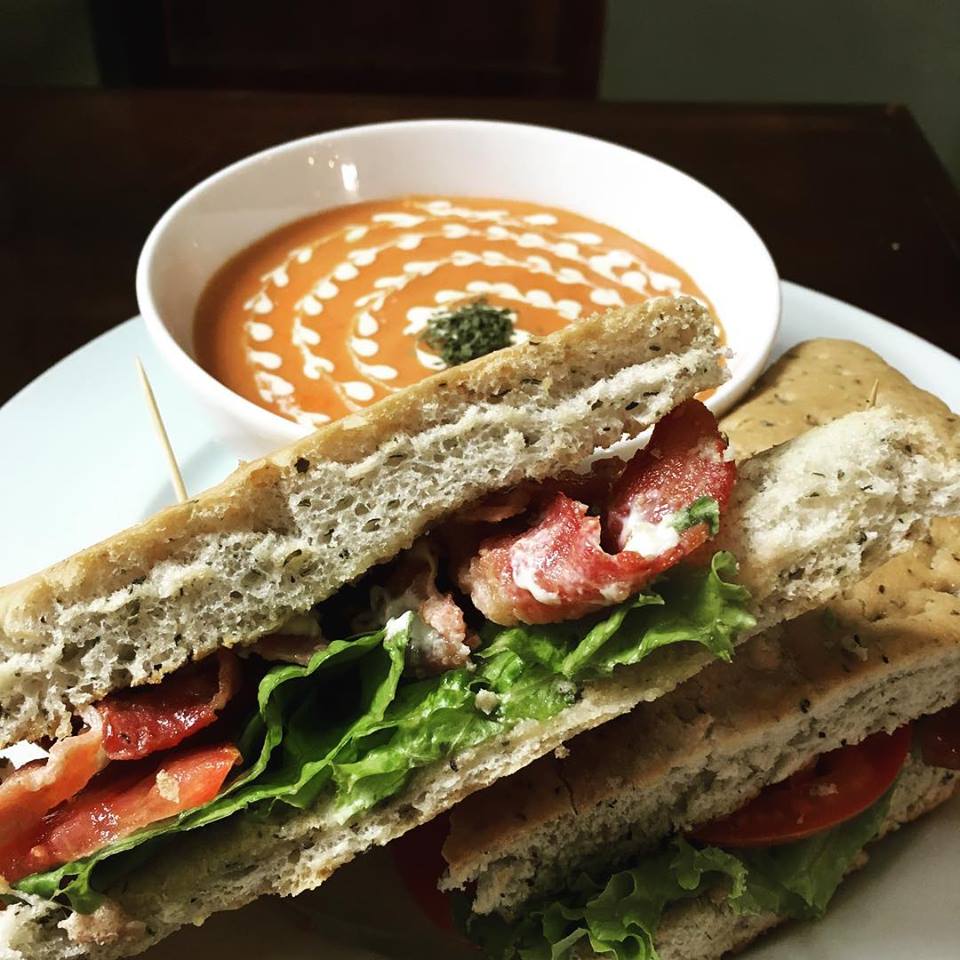 4. Joma Bakery Cafe
Being a digital nomad, I am always in search of a good cafe with very good WIFI. Glad to report Joma delivered strong coffee and stronger WIFI. They do house blend of organic coffee which is grown in the Bolaven Plateau in southern Laos, and there's decaf available as well. Joma has the franchise in Hanoi and Phnom Penh but Vientiane is where it all started back in the late 90s. I used to have different types of wraps every time I was there and all were delicious especially like the Mexican wrap. Didn't tried baked goods as I don't have sweet tooth but didn't fancy any either. But come holiday time like Christmas, they would bake in-house gingerbread, apple or pumpkin pie and roast turkey sandwiches with all the trimmings. I recommend downloading their app which works as your loyalty card.
The story here is the owner comes from a North American background and wanted to bring north American cafe culture to Laos. Not a table service so, you order at the counter and food is delivered to your table. There are two other locations in Vientiane, I used to go to the one at the foot of That Luang stupa (Nongbone and Singha Roads) and another one is on Dongpaina Road (between Sendara Fitness and the water tower) There are also two locations in Luang Prabang.
Address: Setthathirath Rd, near Nam Phou Fountain, Vientiane
Open every day 07:00-21:00
(020) 2204 4555 for delivery, available until 16:00
5. Naked Espresso
What art do you want on your coffee? Red Indian, Peacock? They can do it all! If you are there, can you ask if they can do elephant art on your coffee? I want to see if he can do that 😀
The story here is the owner studied in Melbourne, Australia and inspired, wanted to bring good coffee to Laos. Toby's Estate trained the head barista and the menu reminded me of cafes back home (if you are new here, my home base is in Sydney, AU). I tried Aussie Brekkie with fried eggs, bacon, sausage, tomato and toast which was delicious. They also do Aussie Burger which comes loaded with the fried egg, beetroot and pineapple.
They have 3 locations and I visited the one in downtown (address below) I was in a rush as had to send some emails ASAP and was delighted to find this cafe with WIFI was as strong as my coffee.
Address: Naked Espresso 2 Manthatourath St (the southern end close to Quai Fa Ngum), Vientiane (night market/Mekong River road)
Open Mon-Fri: 7am-6pm, Sat-Sun: 8am-6pm
(030) 538 3392
As a digital nomad, I would be in one of these cafes at least once a day either for their best coffee, coconut milk soup, shrimp bell peppers bean sprouts red curry, beef jerky or just strong WIFI.
Ps: Tips aren't expected, but rounding up your bill or adding 10 per cent will be appreciated. Some laos restaurants also facilitate gluten free, just ask to confirm.
My friends, I hope this cafe reviews and photos gave you an idea about adventurous eats in Vientiane.
If you haven't booked accommodation to stay in Vientiane yet, you can look it up here, here and here.
Let me know in comments if you –
If you like this article, follow my Adventures on Facebook, YouTube, Twitter, Instagram all social media @annasherchand, but most importantly sign up to my E-mail list to keep up with updates and travel posts!
Best Cafes in Vientiane Laos