Since the one year digital visa is available there has been a lot of talk on where is the best coworking space in Barbados. So this article is going to be that exact topic and more.
Barbados is an island ripe with history, significantly influenced by the many years during which it was under the colonial rule of the British Government. Fast forward 2020, it has been a free country for a while and home to Rihana and beautiful blue water. It is a paradise for digital nomads and alike. So, without further ado, let's begin out list.
Best coworking space in Barbados
Bridgetown Historic Area, Garrison + the south coast
All of the coworking space in Barbados mentioned below offer FREE WIFI, power sockets although someplace may have very few sockets available, lots of space, and only a couple offer AC.
Something worth noting is these places are not necessarily coworking space in Barbados but more like standard cafes where you can bring your laptop, get some coffee, food and work away at the same time. As a digital nomad, I have worked from cafes all around Asia in my early days and I have a feeling it will be a similar experience if not better.
1. TEN Habitat
The TEN Habitat co-working space is more than just a collaborative space, it is also an innovation hub that is the perfect environment for entrepreneurs, and digital nomads to work, innovate, and find community with like-minded individuals!
Premium Membership starts from $150 USD/Month and virtual $25 USD/Month.
2. Barbados Cruising Club/Dipper's Bar
Dipper is the place to relax and enjoy a cold drink and tasty affordable food while enjoying the clear Waterview but you can also work from here.
3. Senses Marché
Senses Marché is a chic cafe and gourmet grocer. Like other places mentioned here, Senses have also implemented a whole new socially distanced space to sit and relax and work from.
4. Surfer's Cafe
Surfer's Cafe is a casual, laid back cafe/beach bar in Oistins, overlooking Oistins Bay. This little hideaway is open daily from 7:30 am, offers mouth-watering food, wifi, great ocean view which makes it a refreshing place to work from.
5. Artsplash Cafe
Artsplash cafe offers a healthy selection of fresh breakfasts, lunches, snacks, and great coffee, juices, and smoothies on offer. There is also free Wifi, great water view, and an art gallery. One of the decent places to work from.
6. Bliss Cafe
Another coworking space in Barbados is Bliss Cafe. You can enjoy delicious breakfast & lunch which are homemade & mouth-watering dishes in gluten-free, vegan, meat, and halal options. Like the others, you can also work from here.
7. Copacabana Beach Club
Although Copacabana is a beautiful beach club, you can work from there also. It is a great place and not expensive! White sand beach and turquoise water. Picture perfect! They have a package for $25 which gives you a chair with an umbrella and 20 credit for food and drinks.
8. The Courtyard Marriott, Bridgetown
If you are someone who likes to or has to work from a quiet space, perhaps consider staying in hotels. Such as The courtyard Marriot, is perfect for business and leisure adventures alike.
Warrens and welches area
1. Regus One Welches
Regus is at Level 1 of Barbados' newest commercial office development, open 24 hours. It holds the contemporary interior, WIFI which together provides a unique and exciting coworking space in Barbados.
2. Open Kitchen
3. Cafe 195
Holetown, Speightstown, and the west coast area
1. One Eleven East, Speightstown
St. Lucy, the north coast area
1. Animal Flower Cave, North Point
There aren't any cafes or coworking spaces in North Point as yet but it is advised you could work from the roof decks there but I doubt if WIFi would be strong enough!

I aim to add more information as I go but I hope this article gave you some insights into coworking space in Barbados.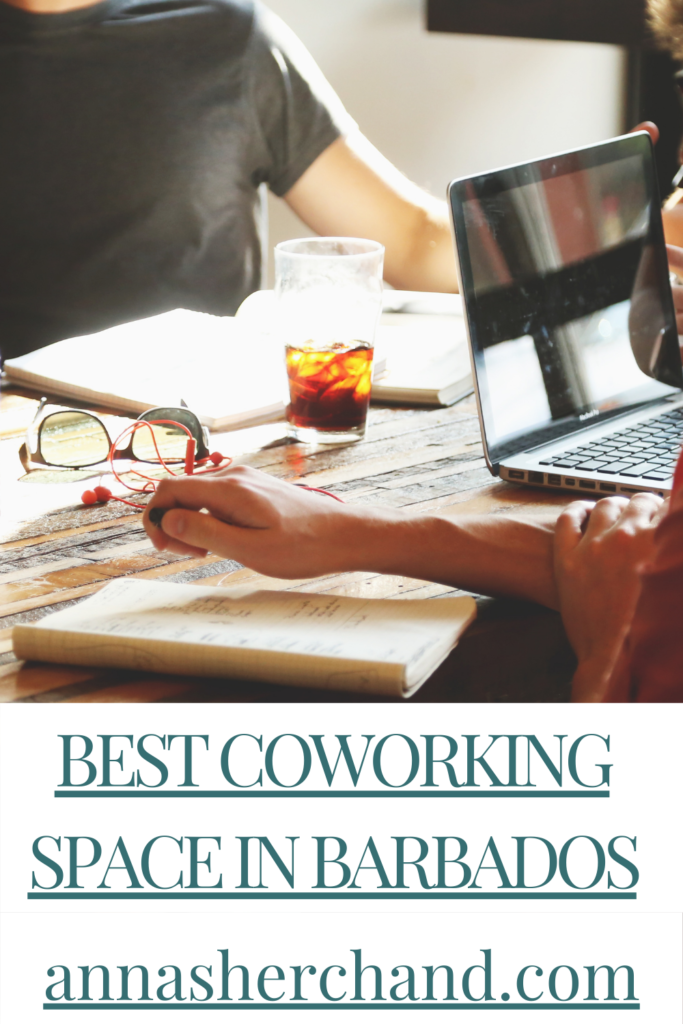 Let me know in the comments:
Best coworking space in Barbados