Looking for a Curacao itinerary? I got you! This article covers not only the best things to see in Curacao but how to get there, how to get around, where to stay, when is the best time to visit Curacoa, what to eat, drink, and loads more information. It is more than an itinerary, it is everything you need to know before you go to Curacao.
This Caribbean country is one of the sought-after vacation destinations on the continent but a hidden gem for those who were not aware of it and a country that will make you want to stay forever in the Caribbean. Situated approx 37 miles (60 km) north of the coast of Venezuela, South America, and filled with beautiful Dutch-Caribbean architecture, hidden beaches, and spectacular snorkeling and diving paradise, it is becoming travelers' favorite!
Curacao itinerary – Everything you need to know before you go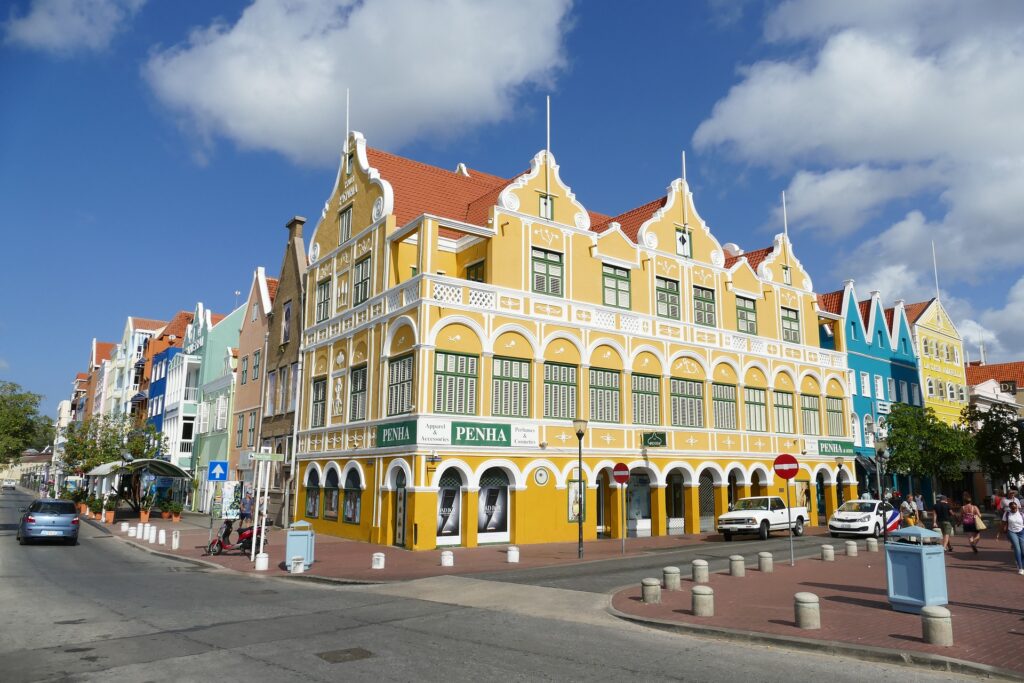 How to get to Curacao?
Curacao has an international Airport that is modern and comfortable and connects Europe, the Americas, and the Caribbean. It is called Hato International Airport and encourage you to check the flights on Skyscanner for cheap flights.
How to get around Curacao?
My recommendation is to walk around in a new place to get to know it better. You could see so much more. That said, the best way to get around Curaçao is by car/ rental car. You may find that some of Curaçao's hotels offer area shuttles, and the public buses cover the majority of the island, but service is infrequent, especially outside of Willemstad (capital city). If you want to explore the island on your own time, then you'll want your own set of wheels.
How many days is enough in Curacao?
It is a beautiful island and you could easily spend weeks here but I would say 3 days is the absolute minimum.
Do I need a visa for Curacao?
As an Australian passport holder, you don't require a visa but you must have at least 6 months validity, a return or outward ticket on arrival, sufficient funds for accommodations and food, and the necessary documents for returning to the country of origin, or further travel elsewhere. Please check the Embassy website for your country's requirements.
Where to stay in Curacao?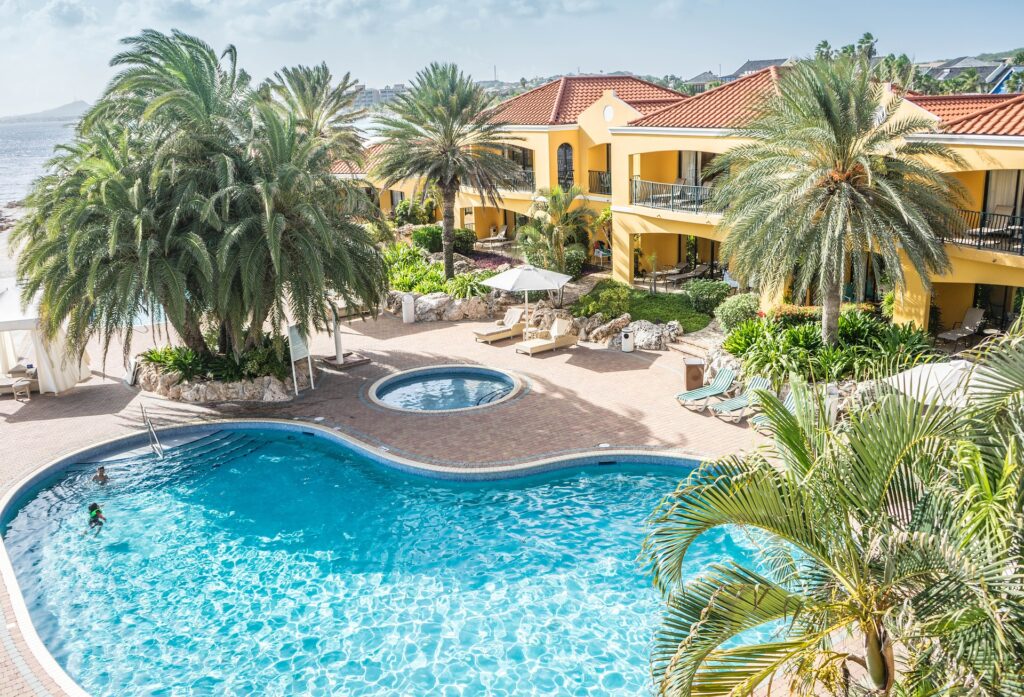 Solo travelers like myself will tell you that booking accommodation early works wonders. You can be certain where you will be sleeping and start planning your trip straight away. That said, I enjoy staying at nice and clean Airbnbs/ hotels or serviced apartments because it gives the privacy I desire and the central location to explore.
You can open a new Airbnb account with my link and use get up to a $90 Airbnb discount for your first booking.
When is the best time to visit Curacao?
Curacao has 3 seasons: rainy – Oct- Jan (green) season, windy season – May-July (Quaresma), and summer – August -October (note: there is no fall or spring) The one season might be better than the other but it doesn't mean you shouldn't visit in those less favorable times in the year.
Timewise, May to November, during the off-peak season is the best time to visit Curaçao. During these months, you'll find the lowest airfares and hotel rates, with rooms often priced up to 50 percent lower than they are in the high season (especially during summer).
Is Curacao safe for a solo female traveler?
The main tourist areas are generally safe, but you should take normal precautions. As anywhere around the world we travel, always apply the general rule of thumb. ie don't walk that dark alley, better not to get into a discussion about politics or religion, dress appropriately and respect the local culture and tradition.
What is the local currency?
Prices are quoted in the national currency, the Netherlands Antillean guilder (also called the florin), abbreviated NAFl. or ANG. You can use US Dollars everywhere in Curaçao. In stores and restaurants and such, the exchange rate used is usually 1 USD = 1.75 ANG for ease of calculation.
People, language, and more
People from Curacao are called Curaçaoan (plural Curaçaoans) and they speak Papiamentu (Curacao's local language).
 The official languages in Curaçao are Dutch, Papiamentu, and English, but of those Papiamentu is used the most in local TV shows, in parliament, and on the street.
Must-Have Travel Apps for Curacao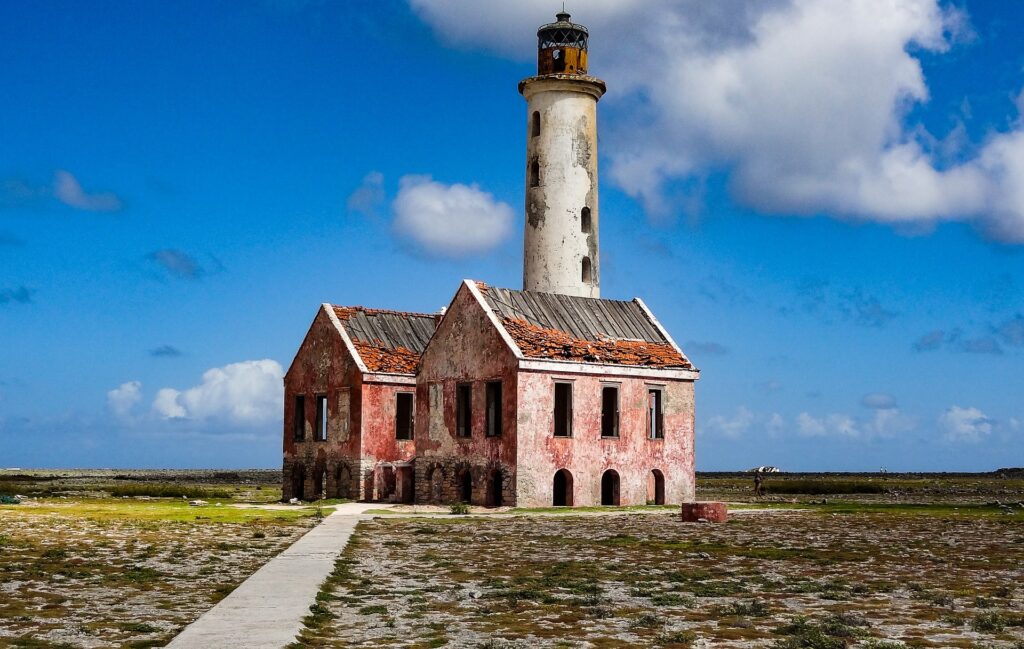 1. uTalk
As there is no app available to translate words from Papiamento to English, but there is an app called uTalk with which you can learn the basic phrases. It will help you to learn how to order meals, find a chemist, and ask for an aspirin! Plus drinks, shopping, colors, numbers, and more.
 I recommend to start learning a few weeks before you go and with practice, it can be guaranteed that you get a big smile every time you try to say something in Papiamento!

uTalk app is available in English, Dutch, German, Portuguese, Spanish, and many more languages

Download for Android: US$ 9.08 from Google Play
Download for iOS: US$ 9.99 from Apple iTunes

2. Wi-Fi finder
If you can't upload your Insta perfect photo then did you even went on a vacation to prove it?! Jokes aside, it is super important to let your fam and friends know your whereabouts also. As the data roaming charges are unbelievably high in Curacao, knowing where to find a beach bar with a decent Wi-Fi hotspot is critical.
This is where WIFI Finder comes in and it's available in English.
Download for Android: free from Google Play

Download for iOS: free from Apple iTunes
3. Google Maps or maps.me
Self-explanatory but this Curacao itinerary and guide would be incomplete without this. You will need this.
4. The Gusto Curacao restaurant app
This app you find where to go for restaurants in Curacao. It lists the restaurants per type of cuisine and gives detailed information on locations and opening hours. It also has links to the restaurant's websites and TripAdvisor pages.
The restaurant guide is updated monthly and can be used offline.

Available in English, German, Portuguese, and Spanish.

Download for Android: free from Google Play
Download for iOS: free from Apple iTunes
5. The Tipulator
If you don't want to worry about calculating tips every time you are at the restaurant. Then this app will help you calculate your tips for you by figuringing out what is reasonable, or to calculate tips excluding sales tax. You can also use the Tipulator to split checks among friends.
Tipulator is available in English
Download for Android: free from Google Play
Download for iOS: free from Apple iTunes
6. Curacao App
This app offers all the info on Curacao! Beaches, sightseeing locations, activities, and all other things you can think of while being on vacation
 including shops, events, diving, beaches, gas stations, phone numbers, history, flora, fauna, music, and transportation
.
The Curacao App is available in English, Dutch, German, and Spanish.
Download both Android and iOS: free from CRAPPS
7. Curacao Happy Hour App
If you download the Curacao Happy Hour App, you will never miss that 50% OFF cocktail. 
It shows 37 locations with happy hours on a map and tells you exactly where it is located and of course what the happy hour deal is.
Available in English, German, Portuguese, and Spanish.

Not yet available for Android

Download for iOS: free from Apple iTunes
Note: There is also Curacao Airport Partners app that provides you with real-time flight information on arrivals, departures, and delays. I left it as optional in case you want it to let you know it is there.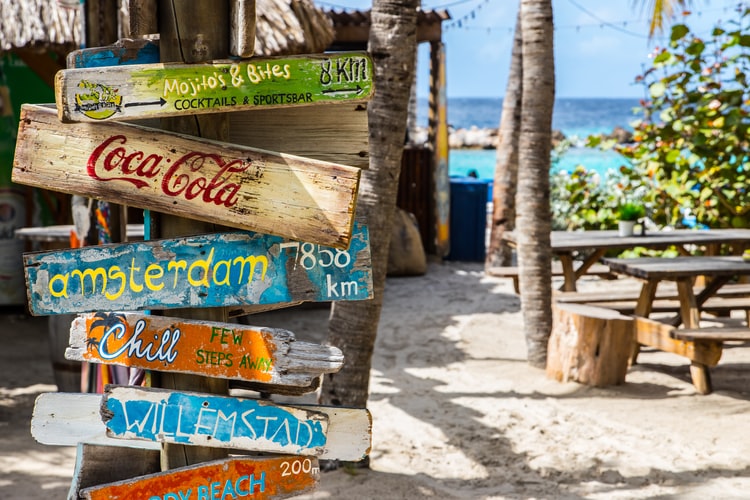 What to eat in Curacao?
This island country offers some of the best Caribbean meals. Highly recommend trying Bitterballen, Giambo, Oliebollen, Karni Stobo, Pumpkin pancakes, Iguana, Pastechi, Lionfish, Funchi or Tutu, Stroopwafels, Poffertjes, Seafood, Arepas, and Keshi yena. It is widely considered the signature dish of Curaçao. This delectable creation is a perfect example of the fusion of cuisines and cultures that are steeped in Curaçao's history.
What to drink in Curacao?
Curacao has some famous drinks ie the orange-flavored liqueur by the same name. There are many orange-flavored liqueurs out there, but only the ones made in Curacao use the peels of the Laraha orange, which is unique to the island of Curacao. Also, there is Red, and green rum to try!
Best place to watch sunsets in Curacao?
Some of these beaches mentioned below are good choices but the best ones can be seen at Boca St. Michiel or at Karakter restaurant at Coral Estates. For sunset closer to town, head to Fort Nassau (which is on a hill) and watch it there.
Curacao itinerary
This is not an hour to hour itinerary like some I did before, this one is more about what is there to see. So you can fit it into your day whenever it suits you.
Queen Emma bridge
Curacao travel wouldn't be complete without seeing the Queen Emma Bridge at Willemstad. It divides the city in two that connects Punda and Otrabanda by foot. There are great views of the city and the water and it is also popularly known as the "Swinging Old Lady"! If you been wanting a bit of company, you can also book tours to get there.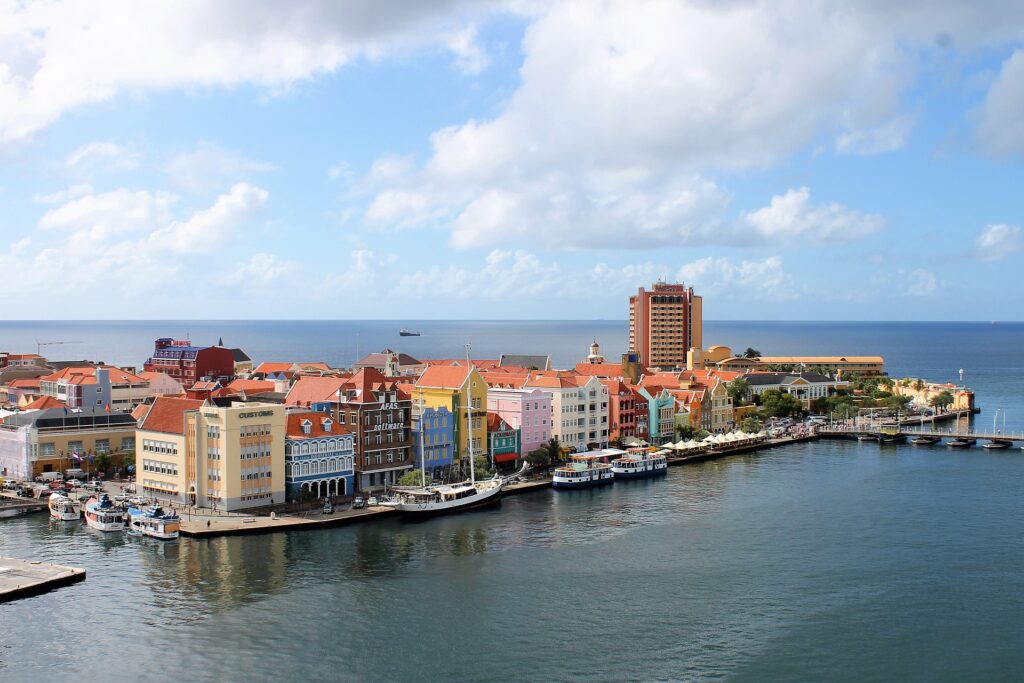 Jan Thiel beach
One of the best beaches in Curacao is Jan Thiel Beach. It is a little small but clean, safe, family-friendly, and beautiful. There are many activities offered here. Unfortunately, there is not a lot of sand space or running space. Otherwise, it is a great place to visit.
Playa Porto Mari
Another must-see in Curacao itinerary is Playa Porto Mari especially if you are into diving because this pretty beach is used as a starting point for scuba diving and snorkeling. It is located near the village of Sint Willibrordus, at the Porto Marie Bay, and food and drinks available also. It is a nice beach with white sand and some domesticated pigs who walk on it at the sunset. $3 per person and $3.50 for each beach chair.
Recommend to walk at the end of the parking where you can find the path to two panoramas. About 10 mins walk to the top. The view is spectacular from there.
Shete Boka
Shete Boka is a national park in Curacao where there are turtles! It is a stunning park and definitely worth the trip to visit. Recommend to wear appropriate footwear as it is rocky, and wear appropriate clothing as there are thorns, and you are exposed to the sun for most of the adventure. Staying hydrated is key because the heat and humidity can be a little much especially for children and the elderly. The entrance fee is $10 per person.
Grote knip Beach
Every Curacao itinerary must have Grote Knip Beach because as some call it, it is the most beautiful beach in the world. Pristine turquoise water with white sand attracts flocks of tourists and locals every day. There is something about its Mediterranean type waters so clear you can see the bottom of the sea from the lookout point above. Walk with your snorkel mask and stay close to shore if you can't swim as the waters here are deep.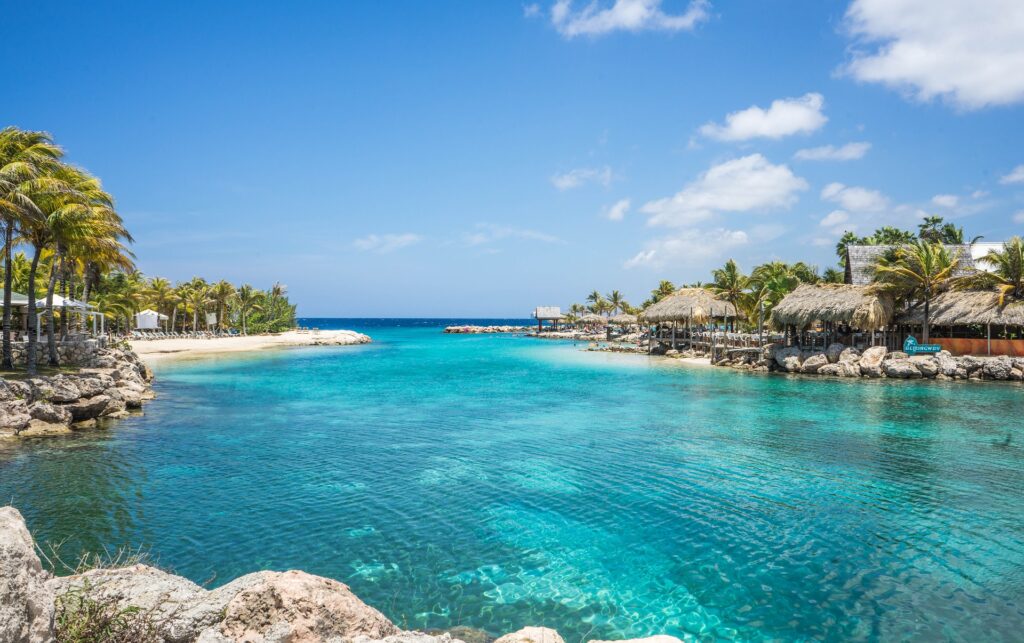 Plasa Bieu
It is the old market in Curacao that offers delicious local cuisine. There are many stalls offering meals similar to Asia although all of them serve similar dishes but do have some things the others may not. My advice is that you walk over to each one before deciding. recommend the okra soup and some meals listed above. If you want to get to know Curaçao, its people, and cuisine, this is the place for it!
Kenepa Beach
Kenepa Beach is one of those places that's worth the drive to get there. It is located 50 minutes from Willamsted on the northwestern corner of the island. This is one of the beautiful island's most popular beaches and local's favorite beach to camp during school holidays. Intimate Playa Kenepa (Kleine Knip) is partly shaded by manchineel trees. There is a tiny restroom in a snack bar that is open on weekends and often plays loud music.
Cas Abou Beach
This is one of those full-service beaches with secured parking, restrooms, showers, and lockers on the premises. In addition, the beach features a beach bar, and a restaurant, a massage parlor, and a dive shop. With its clear turquoise water, waving palm trees, and white sandy beach, it is a vacationers hotspot.
There is a $5 fee for beach chair rental and although you can bring your own cooler with food and drink, there is a beach bar for a quick snack and drink; and lunch at their brand-new restaurant! Entrance fees for Monday – Saturday is US$ 6 / Nafl. 10,- per car and Sunday and Holidays is US$ 7 / Nafl. 12,50 per car
Cas Abao also has shower and restroom facilities located right next to the bar. Coins for the shower are available at the bar for 1 guilder each.
Playa Kalki
Another spot perfect for a beach day is Playa Kalki. This small beach is very charming, with beautiful white sand and a gorgeous widespread view. It is perfect for watching the sunset. Recommend being there early in the morning or after 16:30 in the afternoon to avoid crowds.
Mambo Beach
Another must-see in Curacao is Mambo Beach. It is rich in beautiful water views, shops, restaurants, and bars. Varieties with food and a place to stay. Prices for sunbeds are different – depends on the bar/ restaurant. You can choose what you prefer – full sun or shadow under a palm tree! Recommend to go early to avoid the crowd.
Playa Grandi (Playa Piscado)
Last but not least, Playa Grandi, also called Playa Piscado, is a great free beach to see the sea-life close to shore or from the dock. I had to include it in this Curacao itinerary. This is also one of the best locations for an underwater encounter with a sea turtle. Others are Playa Lagun and Klein Curacao (Little Curacao).
Blue Bay Beach Resort, Kura Hulanda offers a relaxing all-inclusive experience.
Some of the above-mentioned spots can be visited as day trips out of Curacao. Consult with your hotel, tour provider, or check out some suggestions below.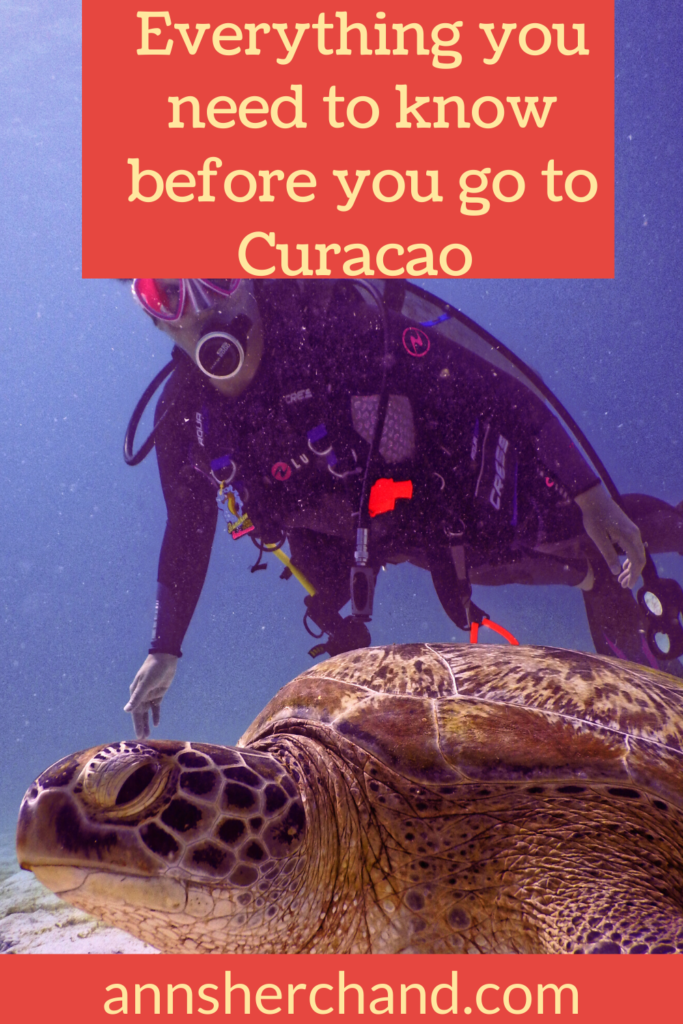 Let me know in the comments:
Curacao itinerary & Guide