I solo travelled to Peru extensively for nearly 2 months from Lima to Puno and this advice here comes from many years of solo travelling around the world. So if you are wondering if is peru safe for solo female travellers, my answer is Peru can be a safe destination for solo female travelers, but like any country, there are certain precautions you should take to ensure your safety.
Peru is a beautiful country located in South America, known for its stunning landscapes, rich history, and diverse culture. It is home to the iconic Machu Picchu, a breathtaking ancient Incan citadel, as well as other fascinating archaeological sites, such as the Nazca Lines and the ancient city of Chan Chan. Peru is also famous for its delicious cuisine, which features a variety of flavors and ingredients, and its vibrant traditional festivals and celebrations. From the snow-capped peaks of the Andes to the lush Amazon rainforest, Peru offers a unique and unforgettable travel experience for anyone who visits.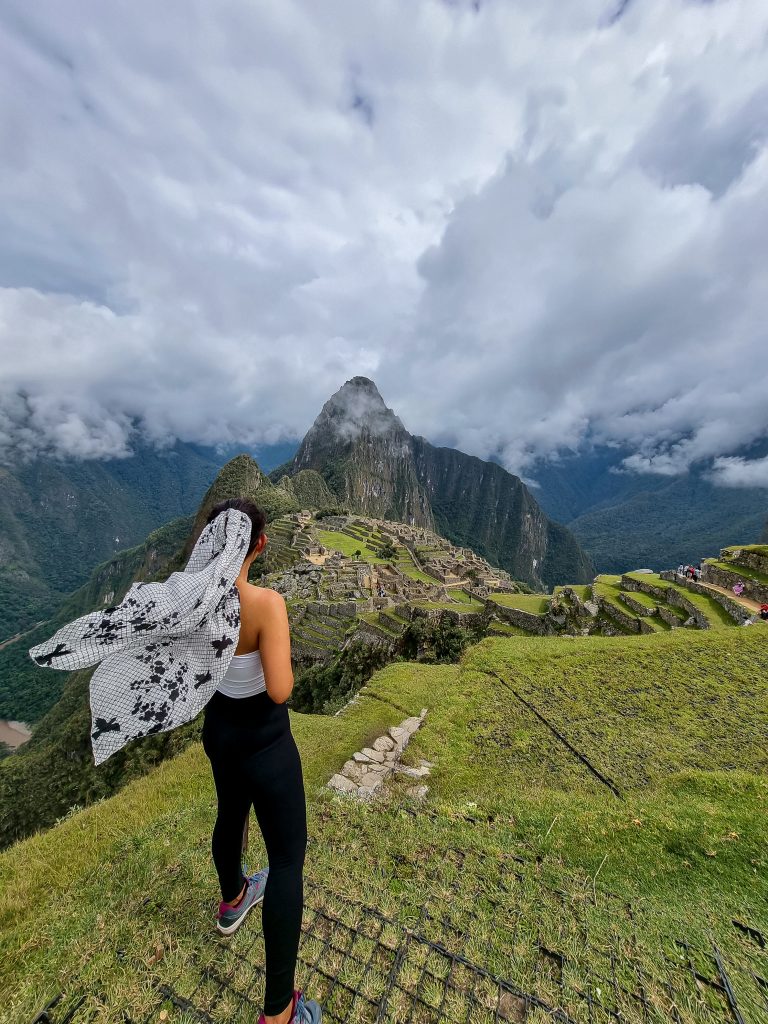 Is Peru safe for solo female travelers?
Out of the 70 countries I traveled to, my experience tells me that anything could happen anywhere. We just have to keep our wits about us. But after doing this for years, I have also come to realize that my guards are always up even when I am back home or at my base which means I never feel 100% at ease but this is MY problem. Now, back to you,
Here are some tips to help you stay safe while traveling solo in Peru:
1. Don't tell people you are travelling by yourself
Unless they have earned your trust, just don't. I always tell people I have a husband and five kids waiting at the hotel for me. And by now I also have a story about how we met and all.
2. Download the offline maps
You can either download offline maps from Google maps or Maps.me Personally I use google maps; it's my travel bloodline!
3. Download Google translate
This is highly useful if you do not speak the local language like Spanish in Peru. While in the country, I was tired of typing in English and waiting for the app to translate so started using the voice feature and found it quicker and slightly more accurate.
4. Carry a power bank
Obviously with phones these days, this is a necessity as you do not want to wait all day in the hotel for it to charge. Just have one fully charged in your bag.
5. Bring a multi-charger
Make sure you have the right wall plug or converter for Peru or wherever you travel & a power bank as above if you can so you never run out of battery.
6. Don't get drunk
Don't drink too much if at all, and never leave your drink unattended.
7. Ask about sketchy areas
Ask your hotel or hostel what areas to avoid (you usually don't find this on google)
8. Research, Research
Know how you are getting to your hostel/hotel from the airport- is there reliable public transport? Do you need to pre-book a transfer?
9. Take photos of the hostel/hotel
Yep take pics of your accommodation to make asking directions easier and more accurate. And grab their business card at the reception or don't forget to write down the address, not just the name of the hotel.
10. Take a pic of your passport/ stamps in
Snap a picture or scan a copy of your passport and email it to yourself. Could come in handy if something happens to your passport. I had a few pics of my passport so when I lost it in Nicaragua, having the spare ones came in handy to fill in the details for an emergency passport.
Also, take a pic of your entry stamps.
11. Store it in the cloud
Not a necessity but you will have a backup of all the photos from your travels in case your phone gets stolen or lost. There are many to choose from, like drive, google drive, lightroom, etc
12. Carry some tampons or menstrual cups to take
You would be surprised how hard to access sanitary products in some countries or in the weekend if local shops are closed.
13. Have Backup money
Having access to backup money if needed for emergencies like a spare Credit card helps. And have some cash in different parts of your luggage. Also Never have all your money and cards in the same place. I keep my stash in my bag with a lock or in the locker and just have a few notes in my wallet.
14. Do not rush
I find that I forget and leave things when I am rushing. So prepare ahead of any journey and take your time. This is regarding travel, storage, money…
15. Save important numbers/places
If needed, know your 911/emergency number wherever you are. Also, save the local embassy so it's in your offline Google Maps. Along with a hospital and police station.
16. Stay in safe areas
As a solo female traveler myself, it is super important to me. So I usually stay in the city center and very rarely on the outskirts of the town. Recommend sticking to well-lit, busy areas and avoiding walking alone at night. If you're unsure about a certain area, ask locals or hotel staff for advice.
17. Keep your belongings close
Be aware of your surroundings and keep your belongings close to you. Use a cross-body bag or backpack to keep your hands free.
18. Use reputable transportation
Use reputable taxi companies or ride-sharing apps and avoid unmarked taxis.
19. Be cautious with strangers
Be cautious when talking to strangers, and avoid sharing personal information as above. If you are naturally friendly and open, tone it down a bit.
20. Learn basic Spanish
Learning some basic Spanish can be helpful in communicating with locals and navigating your way around the country.
21. Dress appropriately
In more conservative areas, it's best to dress modestly to avoid unwanted attention.
22. Get travel insurance
Make sure you have travel insurance that covers medical emergencies, theft, and other unexpected events. Truth be told, I don't but I do it when I have plans to do a difficult hike or super adventure activities.
23. If feeling unsure consider taking organized tours
Joining organized tours or activities can be a great way to meet other travelers and stay safe while exploring.
Overall, if you take basic safety precautions and use common sense, you can have a safe and enjoyable trip to Peru as a solo female traveler. It's also a good idea to connect with other solo female travelers or join a guided tour for added safety and support.

Check out solo travel tips to Peru for more.
Let me know in the comments:
If you have any questions about whether Is Peru safe for solo female travellers
Best places to visit from Split
2 days in Split, Croatia
Solo traveling to Mostar
Solo female travel to Kotor
Solo female travel to Budva
Solo female travel Albania
Warsaw by Train covers warsaw travel tips
Check out One day in Luxembourg, western Europe
Day trip from Zurich to Liechtenstein
Travel tips to South America
Fiji solo travel guide
Australia east coast must-see
Master Sydney travel guide
Solo travel guide to Brisbane
Exploring Adelaide the best way is a must-read
Important travel tips for Uluru trip
Melbourne travel guide for first timers is here.
Melbourne day trips in winter
Day Hikes in Melbourne
Weekend getaway? Check out things to do in Ballarat
Perth solo itinerary
Top 5 must do in Darwin, Australia
How to go from Dublin to Howth
Solo female travel Romania
Read a recent day trip to Zaanse Schans from Amsterdam
How about a solo itinerary to Canberra– Australia's capital city?
Solo trip to Peru, travel tips to South America
Going to Vietnam after Australia? Check out the 7 days Hanoi travel guide.
Book accommodation through trusted Booking.com
I have detailed travel resources right here. Save money, learn what and how.
If you like this article, follow my adventures on Instagram, Facebook, YouTube, Twitter, and Pinterest, but most importantly sign up to my e-mail list to keep up with updates and travel posts!
Is Peru safe for solo female travellers?