Finally, it is time to write about a special place in the United States. This article is going to provide you with all the handy information you need to know before your Arizona solo travel. Such as when is the best time to go, if it's safe for solo female travelers, the best places to see, where to stay, what to eat, and more. If you are traveling to Arizona for the first time, this travel guide is going to help you get ready. So let's start!
Arizona is located in the southwestern region of the US, bordered by California to the west, Nevada to the northwest, Utah to the north, New Mexico to the east, and the Mexican state of Sonora to the south. The Colorado River forms the boundary with California and Nevada.
With its UNESCO world heritage site Grand Canyon National Park and 2 other National Parks, 6 State Forests, and 28 State Parks, it is quickly becoming locals and visitors bucket list destination.
Arizona solo travel tips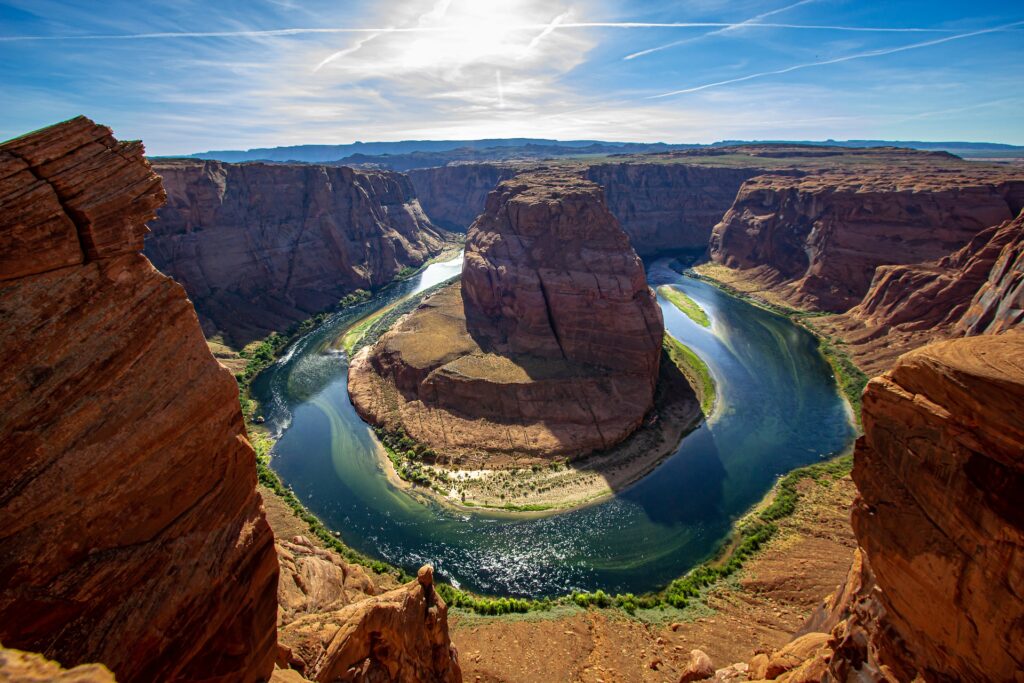 How many days in Arizona is enough?
Arizona has 15 counties and 91 incorporated cities, and towns. So there is a lot of places to go around but the major cities that people love to visit are Phoenix (the capital city), Tucson, Mesa, Chandler, or Scottsdale.
Although I like staying until my visa runs out in each country but if you are time-poor, I would suggest spending at least 5 days in Arizona. This should be enough time to explore Arizona's main attractions, get the feel for the state, and even take a few national parks day trips or lounge on one of the scenic deserts, or just sip cocktails at sunset.
Where is the best area to stay in Arizona?
If you want luxury then hotels are the best options or even Airbnb otherwise sticking with hostels would be your best bet for budget travels. What I find with Airbnb is though, you can even wash the bedsheets once you arrive because usually, the apartments come with washing and laundry machine. Either way, some of the best cities to stay in Arizona would be Downtown Tucson, Downtown Phoenix, Downtown Tempe, and Old Town Scottsdale.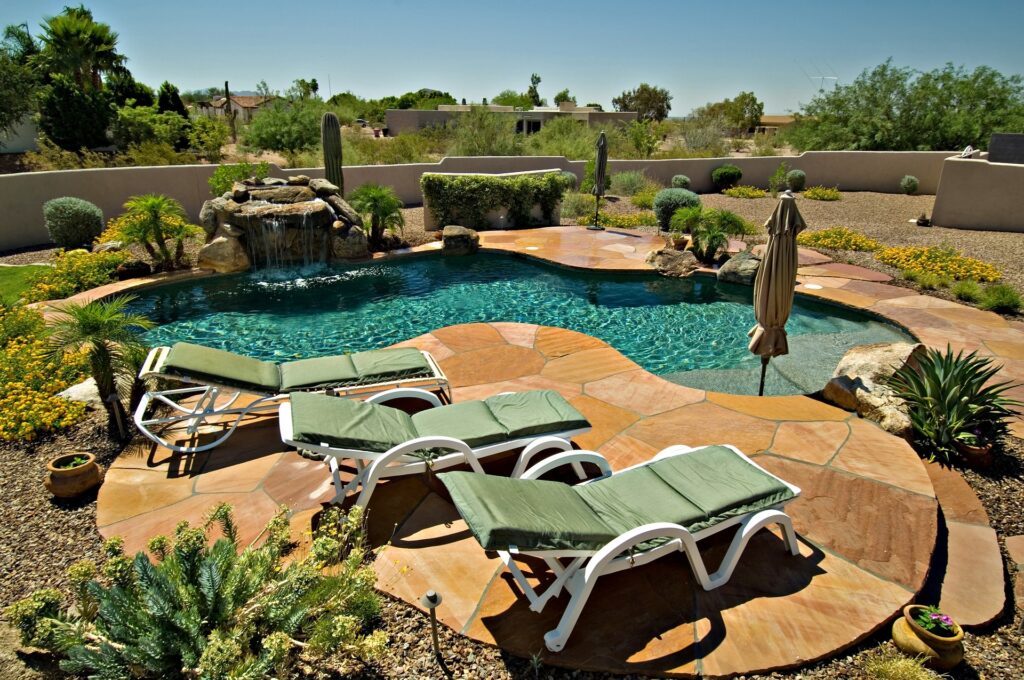 When is the best time to visit Arizona?
The best times to visit Arizona are between November to April because during these months although it's winter there, the desert city climate is warm enough and the room rates are affordable though they do fill up fast.
Alternatively, the ideal time to visit can be from March till May (springtime) when the weather is the most temperate, the desert is in bloom and you're best able to take advantage of all the outdoor adventures Arizona is known for. But whenever you visit, keep in mind the seasons are hard to guess in Arizona. The leaves don't change colors in fall, nor will flowers blossom in the spring.
Is Arizona safe for a solo female traveler?
My experience of solo travel to Arizona was safe from start to the end. So all I can say from my personal experience is unless there is a drastic change in the country's political situation, pandemic, or some natural disaster it is safe to travel to Arizona. Just remember to apply a general rule of thumb i.e. Don't walk down that dark alleyway on your own, respect the culture, don't argue about religion, dress modestly, trust your instincts, don't be afraid but be cautious.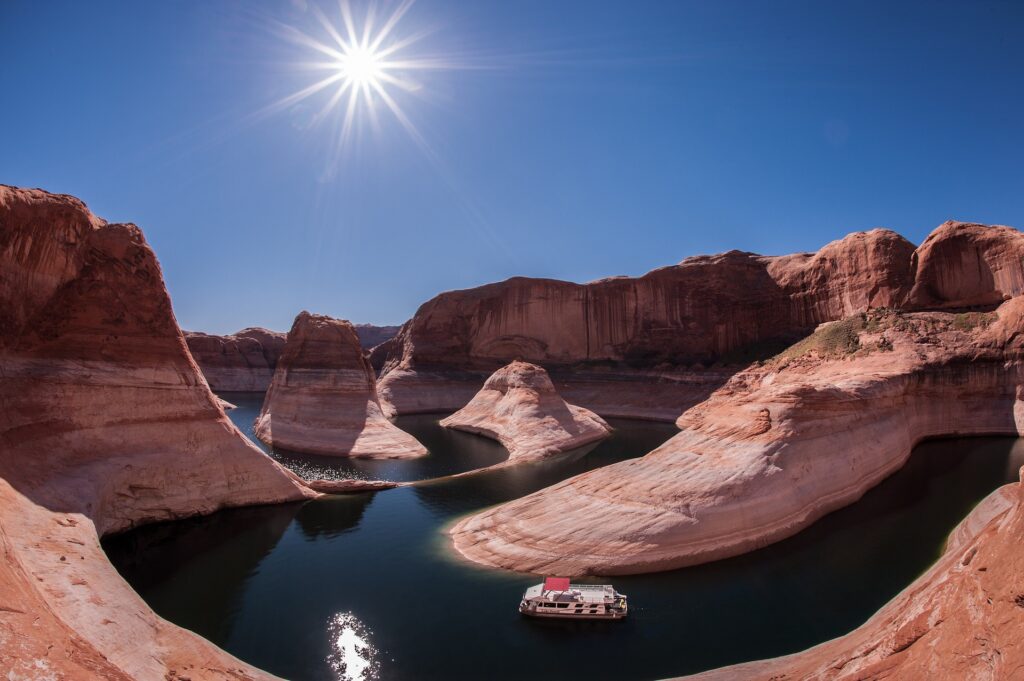 Local currency
The official currency in Arizona is the USD. There are several 24-hour ATMs and currency exchanges in the airport arrivals hall and these days almost all establishments accept debit or credit cards. Just remember to consider bank fees from your bank and the ATM withdrawal fee while you do your budget.
Do I need a visa for Arizona?
If your passport is from Australia, you do not need a visitor visa to enter the US and can stay up to 90 days per entry. The passport should be valid for at least six months beyond your stay and need to submit the US ESTA form online. Although the ESTA application can be approved in seconds, it's recommended to apply at least 72 hours before departure. In fact, you may want to apply as soon as you decide on travel dates, just in case your travel authorization is denied. That being said, the authorities may ask for the return air ticket. I highly recommend checking the US Consulate website for the most current visa information for you.
How to get to Arizona?
By Plane
There are 4 international airports in Arizona. Phoenix (PHX) Phoenix Sky Harbor International Airport,
Tucson (TUS) Tucson International Airport, Yuma (NYL) Yuma International Airport / MCAS Yuma, and Bullhead City (IFP) Laughlin/Bullhead International Airport. There are tons of domestic airports too. Recommend to search via Skyscanner to check the latest flight pricing.
By Train
If flying is not your style, you can also travel overland to Arizona but it is going to take a long long time. An example would be New York to Arizona train travel time is normally about 83 hours and 15 minutes, 1 train per day, and cost about $312. Recommend checking out Amtrak for the booking. Two Amtrak routes travel through Arizona, the scenic Southwest Chief, and the Sunset Limited. You can reach major cities including Flagstaff, Tuscon, and Phoenix as well as the Grand Canyon (with connecting transportation).
By Car/Bus
Within the US moving around via car would be the ideal option. A good example is from Phoenix, AZ to Flagstaff, AZ the total driving time is 2 hours, 12 minutes.
How to get around Arizona?
Arizona also has an extensive public transport system served by train and bus. They are widely available which makes it easy to explore all corners of the state. Alternatively, you can get around by car, and plane also as most cities have airports too. Valley Metro is the name of the regional transit system in the Phoenix metropolitan area. It is comprised of Local, Express, and RAPID commuter bus services. The one-way cost is $2.00 for a local bus and an All-Day pass is $4.00. The one-way cost is $3.25 for RAPID and Express buses and $6.50 for an All-Day pass.
People, language, Simcard
Based on my experience I found American people to be open and respectful of others. English is the official language but many other languages are widely spoken among different immigrant communities.
You can pick up a sim card right at the International Airport arrival halls from a T-Mobile shop – Prepaid SIM with Unlimited Data or Three Prepaid, AT&T Prepaid, Aerobile Prepaid, or LycaMobile Prepaid SIM Card with 4GB Data. If not, you can buy it in shops downtown or even at Walmart too.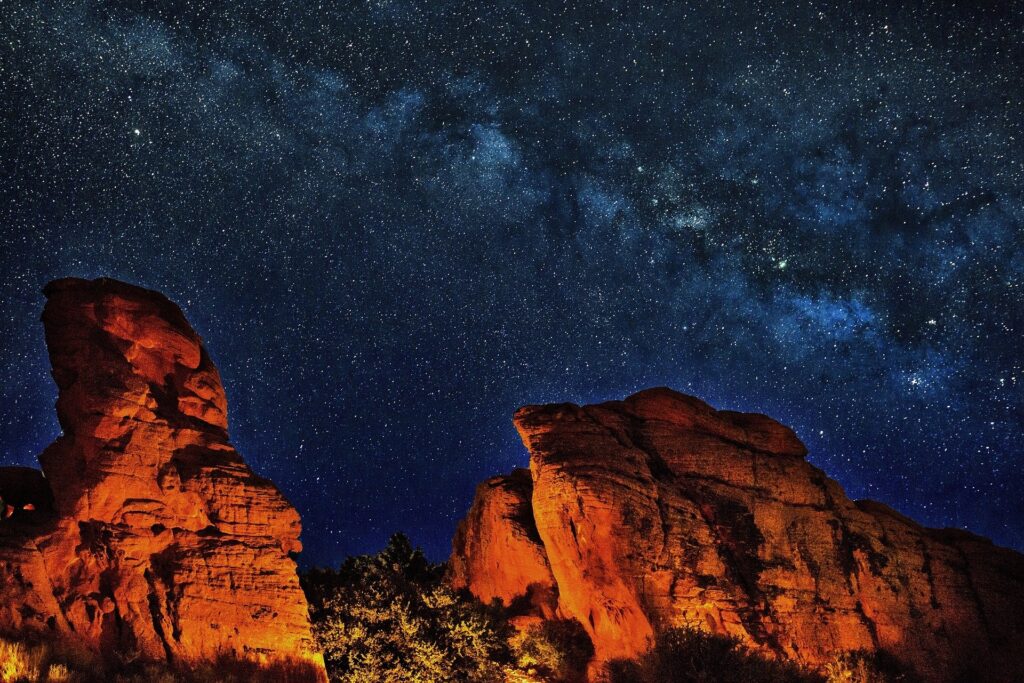 Must-Have Travel Apps for Arizona
Google Maps because it offers very good coverage of Bratislava, including Street View. Google Drive, Calendar for time management, and storing pictures.
Valley Metro Ridekick for Phoenix's public transportation (Valley Metro buses and light rail) to plan a route, and make sure you are taking the right route.
Uber to order your taxi for immediate use. Here is the $10 off your first ride on the Uber app. To accept, use code 'k7zapn' to sign up. Enjoy! Details: https://www.uber.com/invite/k7zapn
Visit Arizona for checking out all the locations within the state
Facebook events to keep an eye on any interesting events or meet up you may want to join
Google Translate for easy communication in the local language and it's extremely simple to use!
What to eat in Arizona?
Arizona solo travel tips wouldn't be complete without mentioning food! Highly recommend trying out some of these meals coming out from Arizona- the Apache trout (their official state food- state fish), the Torta del Rey, Chimichanga/Chimichangas (deep-fried burritos), Green Chili Burrito, Sonoran Hot Dog, Bruschetta, Enchilada-Style Bean and Cheese Burrito, Cheese crisp, Mesquite flour, Native American Fry Bread, and A Last Supper at Kai Restaurant.
As you know most states (countries) have a signature drink, and Arizona is no different. So the must-try drink in Arizona is lemonade! Yes, it is a nonalcoholic drink and you can get it for 25 cents at stands on the sidewalks.
Alternatively, there are always some beers/cocktails you can try with your sunset views.
Arizona Solo Travel Tips
Now that we got the practical tips out of the way, let's get into the best places to visit during your solo travel to Arizona.
Best places to visit in Arizona, United States
As mentioned above, the five major cities to visit are Phoenix (the capital city), Tucson, Mesa, Chandler, or Scottsdale.
Read more about the Solo trip to Phoenix, Arizona. In this article, you can expect to find a comprehensive guide to planning your first solo trip to Phoenix. I provide you with tips and recommendations for everything from getting to Phoenix to staying safe during your trip and more. You will also discover the best neighborhoods to stay in, top activities to enjoy as a solo traveler, and delicious dining options. By the end of this article, you will have all the information you need to plan an unforgettable solo trip to Phoenix.
In Tucson, highly recommend visiting Arizona-Sonora Desert Museum, Mt. Lemmon Scenic Byway, Sabino Canyon, Pima Air and Space Museum, Saguaro National Park, Madera Canyon, Catalina State Park, and Tucson Mountain Park.
In Mesa, must-sees include Usery Mountain Regional Park, Commemorative Air Force Museum, Arizona Museum of Natural History, Mesa Arts Center, Usery Mountain Regional Park, Riverview Park, Rose Garden at Mesa Community College, Uptown Jungle Fun Park or Desert Trails Park for some outdoors.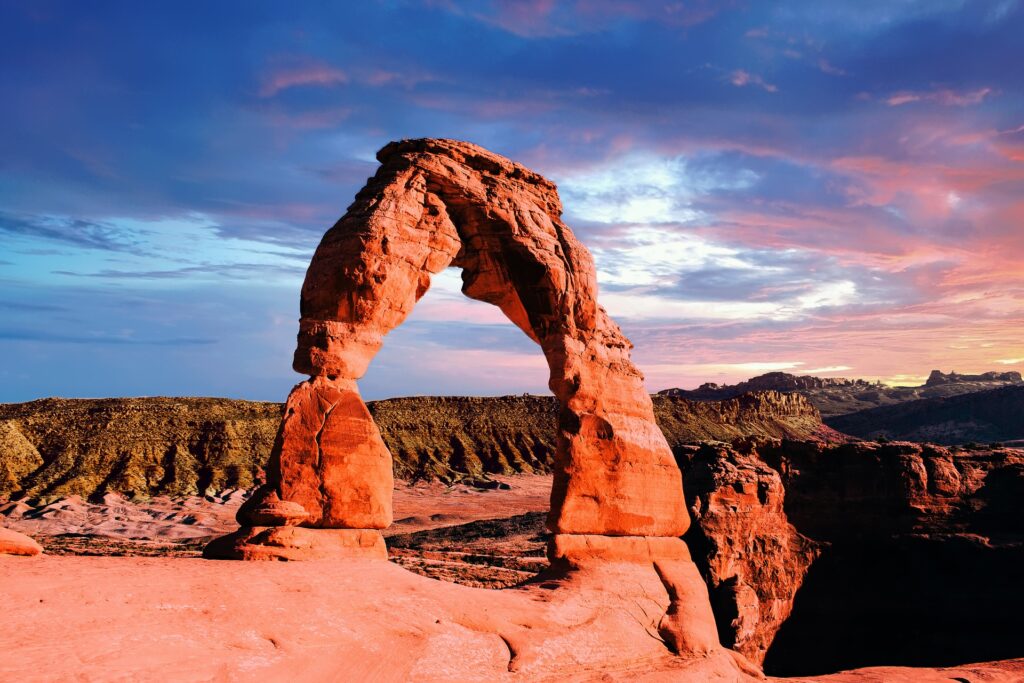 2 hours away from Mesa, you can visit Sedona and the following bewitching places. Chapel of the Holy Cross, Bell Rock, Cathedral Rock, Broken Arrow Trail, Devil's Bridge Trail, and Oak Creek Canyon and Retreat and Heal
In Chandler, recommended places to visit are Zelma Basha Salmeri Gallery, KOLI Equestrian Center, Veterans Oasis Park, Phoenix Premium Outlets, Tumbleweed Park, Desert Breeze Park, and Makutu's Island.
In Scottsdale following places are worth checking out, Taliesin West, McCormick-Stillman Railroad Park, Old Town Scottsdale, Pinnacle Peak Park, Western Spirit: Scottsdale's Museum of the West, Southwest Wildlife Conservation Center, McDowell Sonoran Preserve, Tom's Thumb Trailhead, and Lost Dog Wash Trail.
Petrified Forest, Painted Desert, Hoover Dam, London Bridge, Monument Valley, and of course the Grand Canyon are the must-visit in Arizona. But where is the best place to see the Grand Canyon in Arizona?
It would be at the Mather Point, South Rim. If you're headed to the park's South Main Entrance on the South Rim for the first time, Mather Point is usually the go-to iconic viewpoint. It's a great introduction to the immensity of the Grand Canyon.
Recommend getting an annual national park pass if you are staying in Arizona long-term or have plans to visit quite often in a year. Otherwise, entrance tickets are like $30.
I hope this Arizona solo travel tips helped you in planning your travels. Please share it with your circle so it helps them too.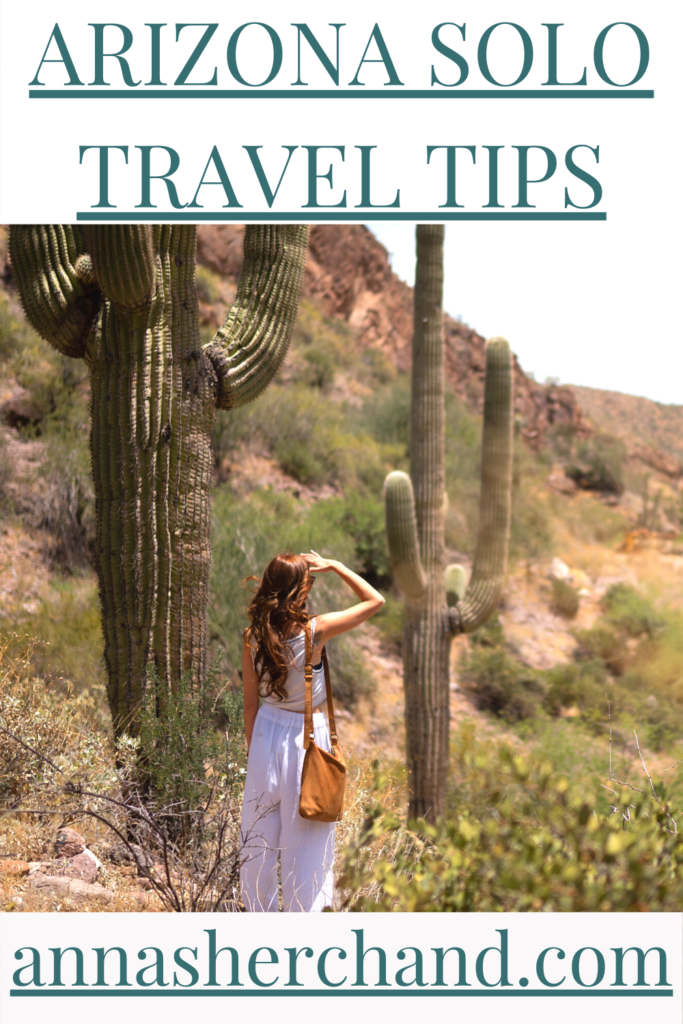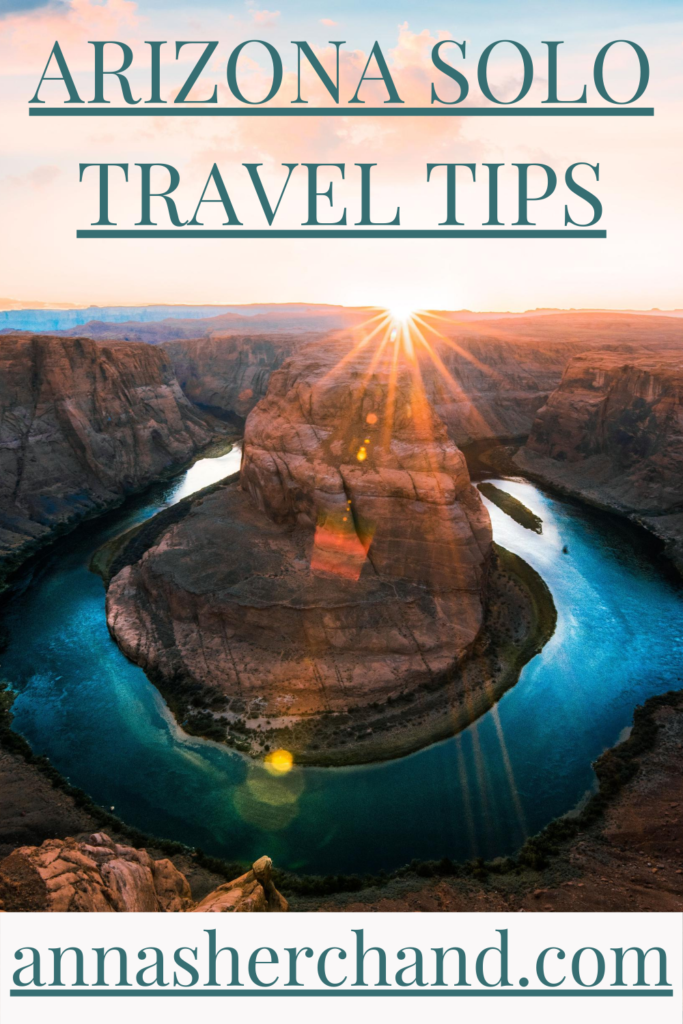 Let me know in the comments:
Arizona solo travel tips to know before you go