Today I am writing about one of the winter hotspots in Australia. It is called Thredbo which is well known as Australia's Alpine paradise and is a renowned year-round holiday destination. If you are looking to visit Thredbo and wondering what is it like to ski in Thredbo Australia and what else is there to do besides skiing then this post is for you because I will be covering all the fun things to do in Thredbo, Australia.
Best things to do in Thredbo, Australia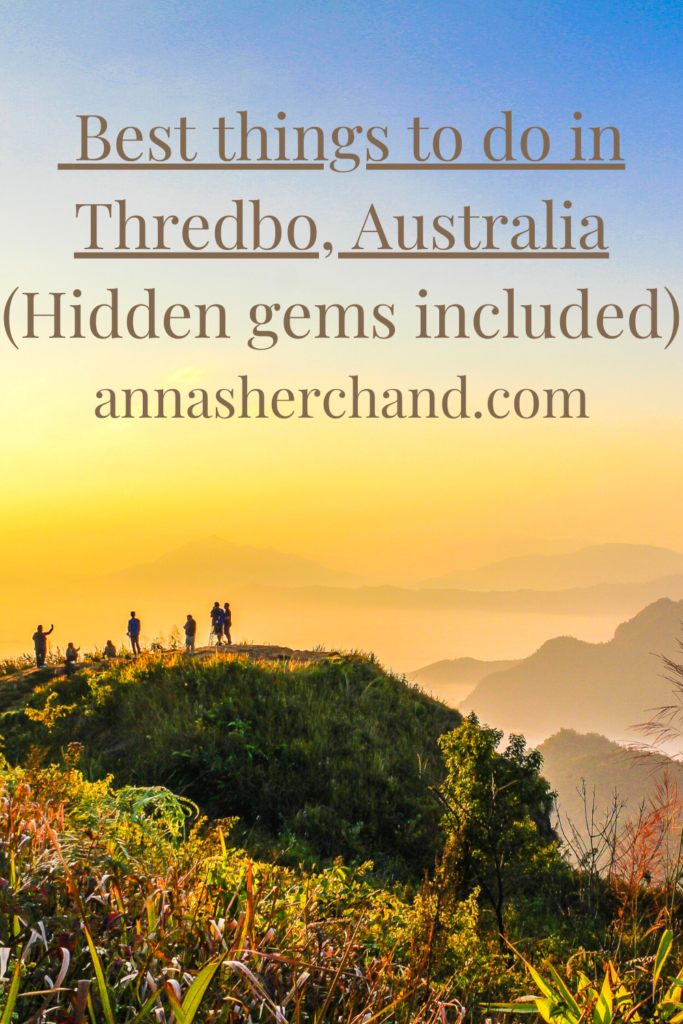 Weather Summer or winter there is always something happening and activities to do in Thredbo but first, let me cover the basics.
How to travel from Sydney to Thredbo?
There are three efficient ways you can travel from Sydney to Orange ie by plane, bus/coach, or car.
By Car
The driving times to Thredbo from Major Cities, starting with Sydney, New South Wales is 5 – 6.5 hours 500km (approx), Melbourne, Victoria takes about 5.5 – 7 hours 500km (approx) and from Canberra, Australian Capital Territory takes about 2.5 hours 180km (approx)
If you are not driving, Snow Connect specializes in 4WD private transfers from Sydney, Melbourne, Canberra, Snowy Mountains Airport, and Jindabyne.
By Plane
You can fly Regional Express REX which operates flights from Sydney year-round to Snowy Mountains Airport. A shuttle service will be available to get you to your destination during the winter months.
By Bus/Coach
There are a few options available to travel by bus. Some of the recommended coach companies are Snow Alliance that offers private charters from Sydney, Canberra, Snowy Mountains Airport, Jindabyne to Skitube or Perisher for winter connections, or to Charlotte Pass in summer.
Murrays and Greyhound operate regular services from Sydney to the Snowy Mountains region.
Transborder runs regular services to the Snowy Mountains from Canberra Airport and the Jolimont Centre.
Where to stay in Thredbo?
Thredbo accommodation goes from the dorms, lodges for the budget-conscious travelers sleeping from 2 to 10 people, to luxury Thredbo alpine hotels and family ski resorts. There really is a property to suit all ages, tastes, and budgets in Thredbo! Alternatively, if you are conscious of cleanliness and want to have your own space, I recommend Airbnb. You will be surprised to find some of the best huts, apartments, and tiny houses in and around Thredbo.
Thredbo is basically a fully functioning Thredbo alpine village. What I mean by that is, it has everything you may need Such as ATMs. Bakery, BBQs, Beautician, Bike Hire, Bottle Shop, Boutiques, Cafes, Chapel, Chemist, Childcare, Gift Shops, Golf Course (AGU Rated), Gymnasium, Fire Station, Visitor Information Centre, WIFI, Leisure Centre, Medical Centre, Massage Services, Naturopath, Newsagency, Pharmacy, Photographer, Physiotherapy Services, Police Station, Post Office, Service Station, Ski & Snowboard Hire, Snow Sports School, Supermarket, Swimming Pool, Retail Outlets, Real Estate Agencies and Courtesy Shuttle Bus that runs between Friday Flat & Valley Terminal as well as around the Village. Right in the middle of the snow scene, Thredbo is the ultimate place for your ski holiday accommodation booking!
When is the best time to visit Thredbo?
Thredbo weather is basically cold between June-August but it is a prime time for ski holidaymakers. That said, if you want to do this in the budget, I recommend to visit in early June or mid-late September because that's when the snow crowd will either haven't arrived yet or gone already. And the best part is things won't be super expensive either.
September- March is perfect for summer activities which I will elaborate below.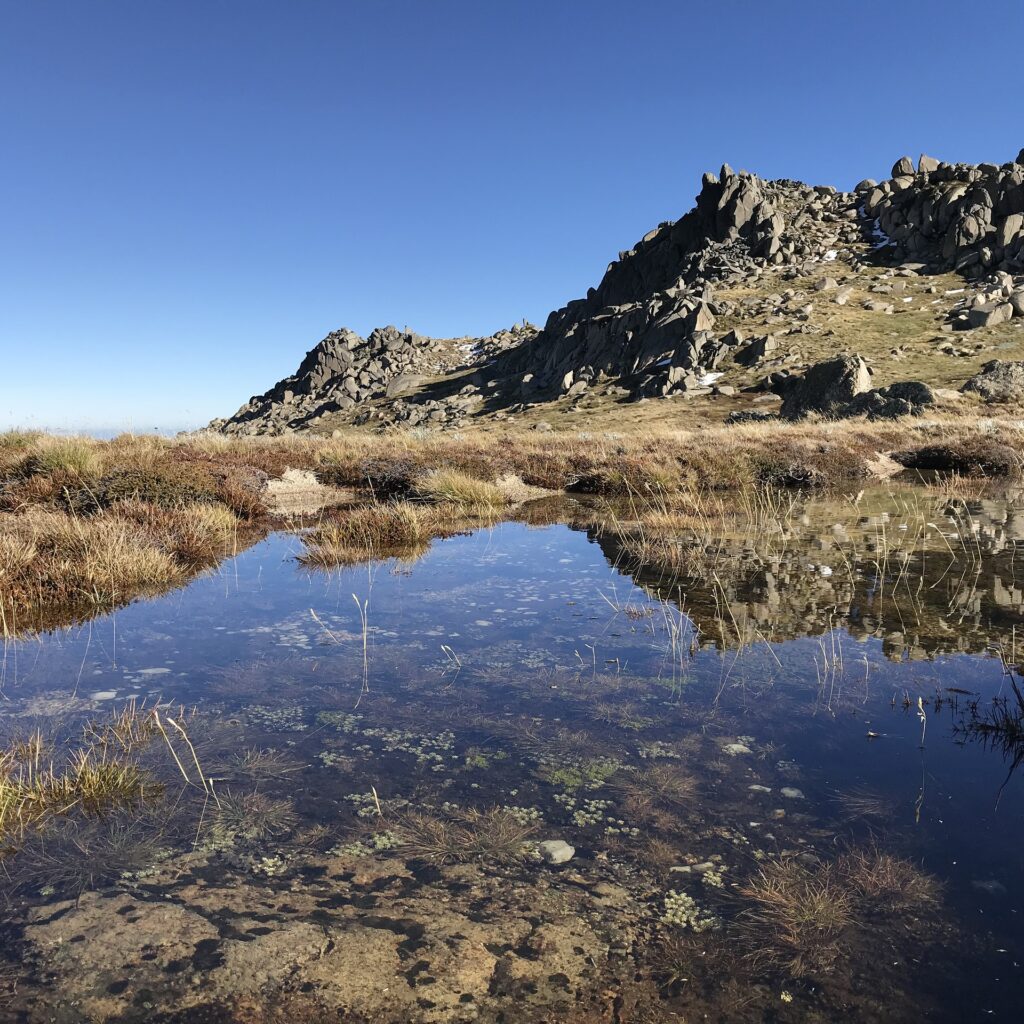 Things to do in Thredbo in summer
Here are the fun things to do in Thredbo, Australia. Let's start with the summer activities in & around Thredbo village and its alpine way terrain parks.
Kosciuszko national park
This is a must-see if you've not been. Wild, rugged country, high up in the Snowies. It is great for hiking in Spring or Summer, absolutely beautiful. If you are not into hiking, you will still enjoy the drive-through though. There are roads that twist and weave through the mystical and vast forest. The entrance Park fee is 17 AUD per car for 24 hours. Hope you get to see lots of deer in the area!
Mount Kosciuszko is Australia's highest peak standing at 2228 meters above sea level. I recommend hiking all the way to the summit and Kosciuszko Sunset Tour is also wonderful.
Just dressed bearing in mind the temperature drop, strong gusty winds, wind chills, and the possibility of rapidly changing weather conditions. As it's not a place to get caught out with insufficient rain gear or insulating clothes even during Summer when I usually visit Thredbo.
Thredbo Bobsled
Tickets to Thredbo Bobsled – amusement park can be purchased on-site or at the main desk where the rest of you lift tickets can be bought. Very well suited to both races ahead daredevils or those looking for a different way to enjoy the scenery. Surprisingly enjoyable!
Kosciuszko Express Chairlift
The scenic beauty from the chairlift is breathtaking. At the top is a cafe which is also very nice and cozy. The food and the prices both are decent too. You can also continue on from the top of the chairlift and hike to Mount Kosciuszko. But if time is a factor or you just simply want a relaxing, quiet, and relatively scenic outing. Get a day ticket on the Kosciuszko Chairlift and just watch the world go by doing a couple of unbroken circuits of the chairlift.
Climbing / Abseiling
Abseiling and rock climbing is one of the sought after activities in summer. You can get the Thredbo view from a different angle as you step over the edge and begin abseiling. The best place to do this adrenaline fulled sport is at the granite tors above Thredbo. If you want to learn how to, get in touch with qualified Instructors from the Snowy Mountains Climbing School – they will show you the ropes and ensure that your experience is not only fun but safe.
Fishing
Fly fishing is another activity you can try during summer in the Thredbo river (watch for platypus.)! It is filled with fresh, tasty trout just waiting to be caught. Lessons for all skill levels are available with equipment provided. Call Absolute Alpine today for more details!
Also FYI, Jindabyne is only 30 minutes drive from Thredbo which is a trout fisherman heaven = perfect destination to fish for trout. They also run the Snowy Mountains, Trout Festival annually at Lake Jindabyne.
Golf
If you are into golf, Australia's highest course with perfectly manicured green grass will blow your mind! The nine-hole, AGU rated course is bordered by the Thredbo River and has unique and challenging features such as the snake pit and Wally Wombat's House.
Horse Riding
There are several Snowy Mountain horse riding companies close to Thredbo and trips can range from two-hour beginner strolls to overnight campouts. You'll enjoy spectacular mountain bush scenery offering endless views, wildflowers, and wildlife as well as a trailside snack or picnic lunch.
Mountain Biking
Another popular summer activity in Thredbo is mountain biking. You can hire everything you need in Thredbo or bring your own bike and equipment. From adults to kids everyone loves mountain biking around snowy mountains. There are easy trails and village riding to enjoy, or for those that get their thrill from an adrenalin rush, try taking the Kosciuszko Express to the top and riding the Thredbo Downhill trail.
Thredbo Leisure Centre is also worth walking in to take a look, or even have a swim lap or gym session!
Day Trips from Thredbo
Eucumbene Lake
On the way to the caves, you can stop at Eucumbene lake which is beautiful with amazing alpine scenery along the way also visit the historical museum nearby that showcases the old Adaminaby Township.
Sawyers Hill Hut
When you drive between Adaminaby and Tumut, you will see Sawyers Hill hut which is a real cultural and historical experience. Seeing a real Kossie hut right by the roadside is fantastic. And keep going for Kiandra goldfields, Mount Selwyn, and Yarrangobilly Caves. At the entrance to the National Park on the way to Mount Selwyn, you can see some of the historic machinery that was used during the Goldrush days.
Yarrangobilly Caves
The Yarrangobilly Caves are situated 156km northwest of Thredbo. There are six stunning caves that are open for exploration including the North Glory, Jilabenan, and Jersey caves. Since there will be no snow in the summer, you can bring your camera, hiking shoes, and swimmers to explore Yarrangobilly Caves and the surrounding Snowy Mountains National Park.
Geothermal Pool
Bring your swimmers for a dip in the geothermal pool at 27 degrees all year round. They offer change rooms also.
Murray One Power Station and Thredbo Valley Distillery come highly recommended too.
Self Guided Driving Tours
Thredbo – Jindabyne – Dalgety – Berridale – Thredbo, Thredbo – Murray 1 – Khancoban – Thredbo, The Kosciuszko Alpine Way, Khancoban – Thredbo – Jindabyne and The Northern Section are some of the great self-guided driving tours with beautiful scenery.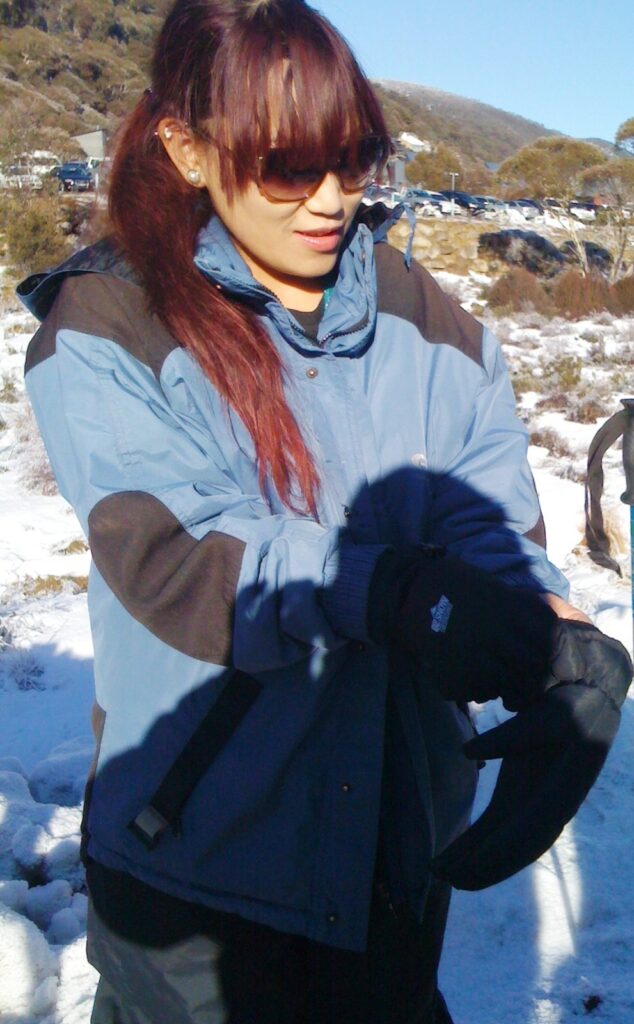 Things to do in Thredbo in Winter
It is self-explanatory but people usually head to Thredbo in winter for skiing or snowboard. There are ski passes that you can buy sometimes that are sold as a package from the hotels. So keeping an eye on those deals are a great way to save money as well.
If you have never skied before, you can easily book a beginner lesson on the first day. And even if you couldn't ski like a pro, you will still have a great time playing around in the snow!
I hope these things to do in Thredbo in summer and winter gave you an insight into what can be done in Thredbo.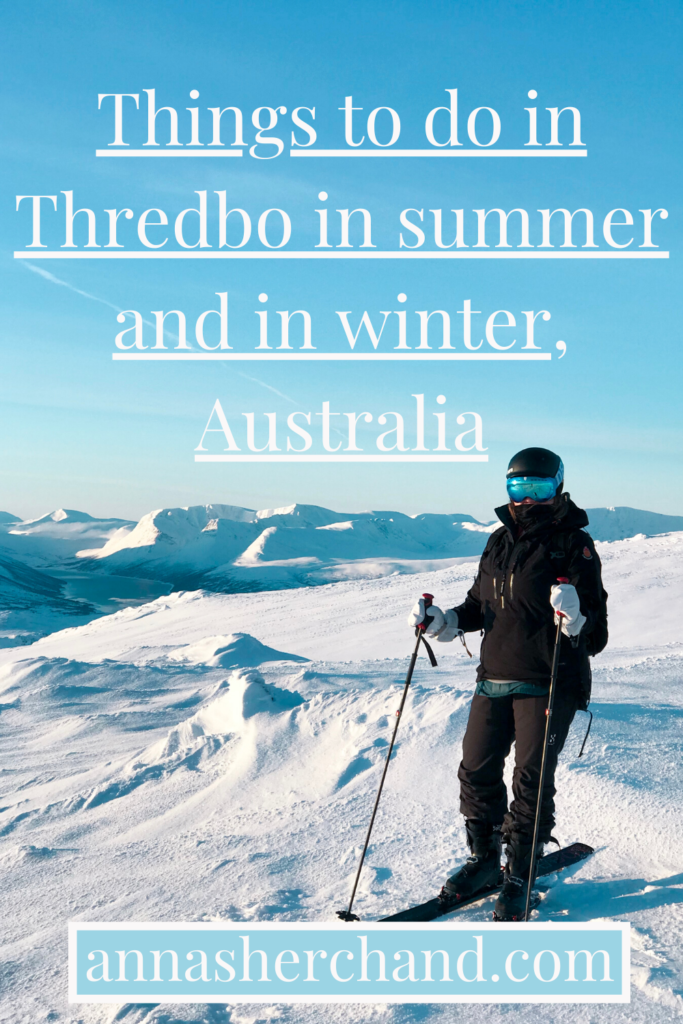 Let me know in the comments:
Best things to do in Thredbo, Australia