Sydneysiders now that the restrictions are lifting, it is time to plan our weekend breaks and spend the holidays in our own backyard. Today I am sharing fun things to do in Orange NSW. Yes, we have our own Orange in Australia guys don't mix it up with the orange county in the States!
Orange is a city located in the central west region of New South Wales, Australia. It is famous for its fresh produce, cool-climate wines, colorful foliage, and snowy winters. Whether you are going solo, with family, or with kids, you will love this gorgeous getaway in the regional Country of New South Wales.
Let's start with the name! Do you know why it's called Orange?
That is because it was named in honor of the Prince of Orange, and originally it was known as Blackman's Swamp. 'Orange', is an accidental nickname because instead of oranges, Orange actually grows apples which are almost half the NSW crop!
Best things to do in Orange NSW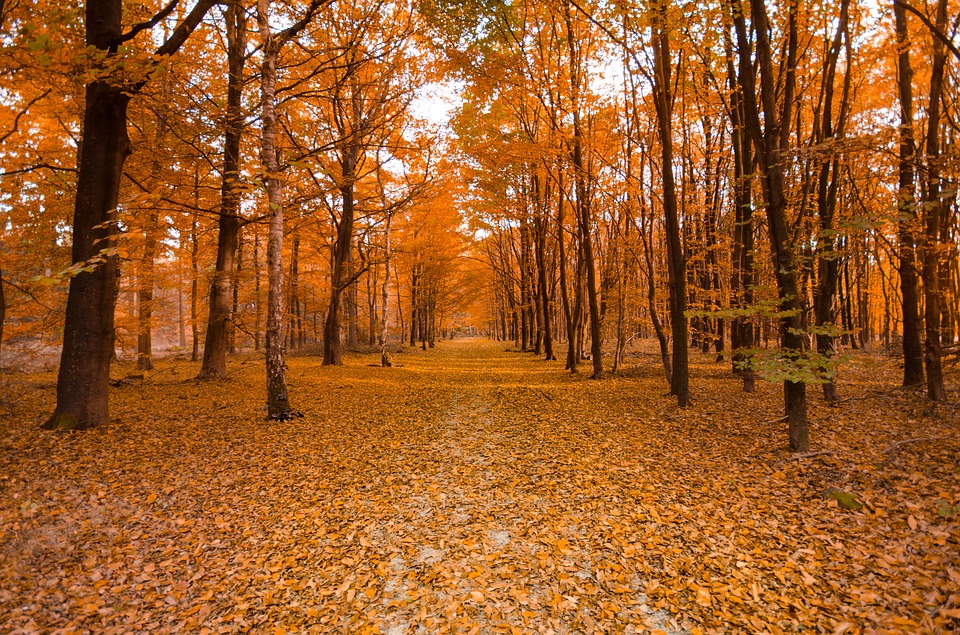 But first, the most FAQ,
How to travel from Sydney to Orange?
There are 3 ways to get from Sydney to Orange by plane, train, or car.
Cheap- The cheapest way is to drive which costs $30 – $50 and takes about 3 hours to cover 206 km. Most locals prefer to make it a road trip out of this drive.
Quick- The quickest way is to take a direct flight which takes 50 min and which costs $160 – $470. Regional Express offers flights from Sydney Airport to Orange Airport.
Alternative- You can also take a direct train departing from Central Station station and arriving at Orange Station station. Services depart twice a week and operate Monday. The journey takes approximately 4h 41m.
Where to stay in Orange?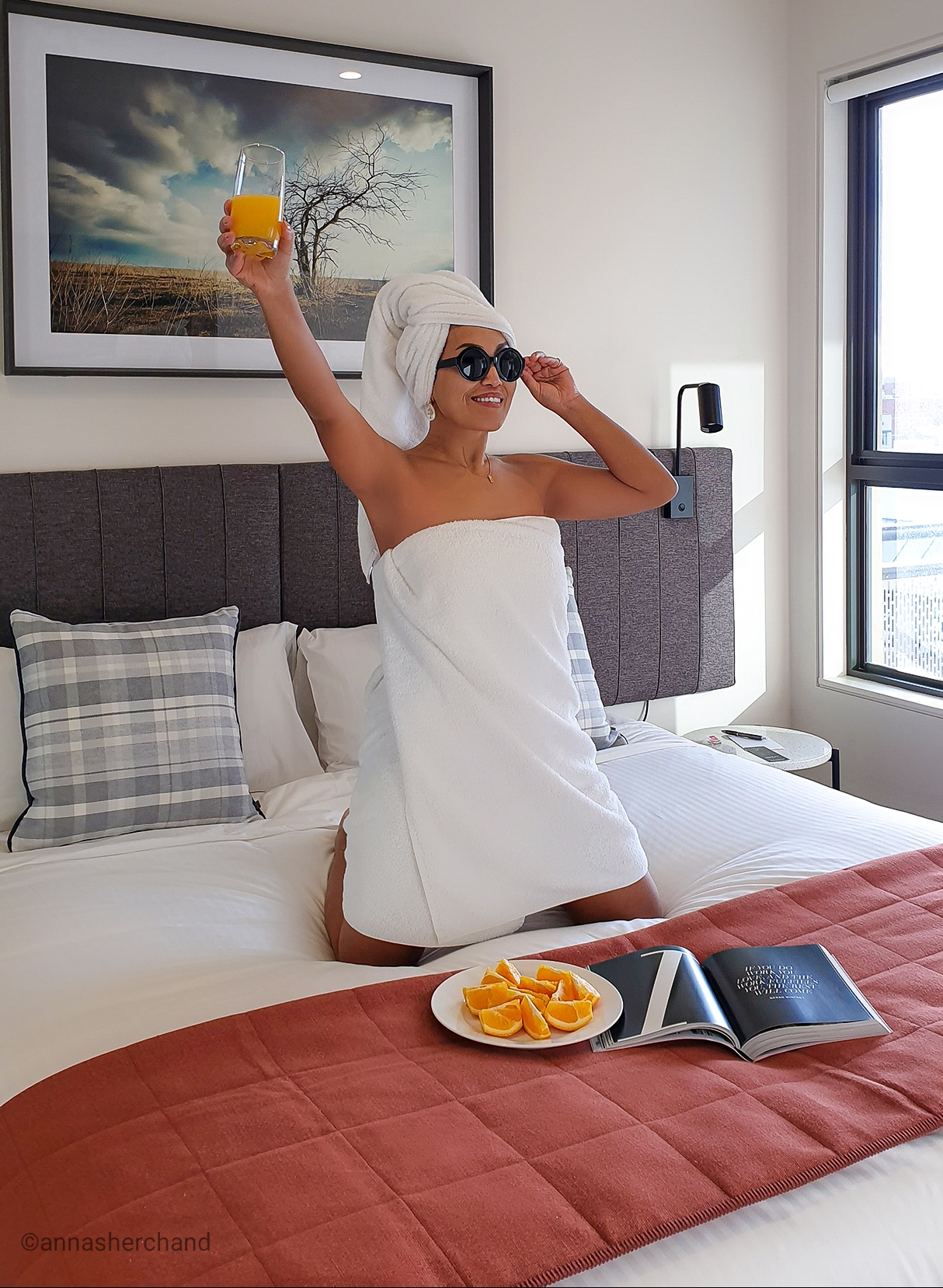 There are 99+ hotels available in Orange. Prices start at $70 AUD per night for 2 adults in 1 room! Check out trusted booking.com to see all the properties and find one that suits you best. Alternatively, Agoda offers various accommodation options also.
Fun things to do in Orange NSW
Feel free to use this article as a weekend itinerary to Orange. Below are the orange attractions that are worth visiting.
1. Visit wineries in Orange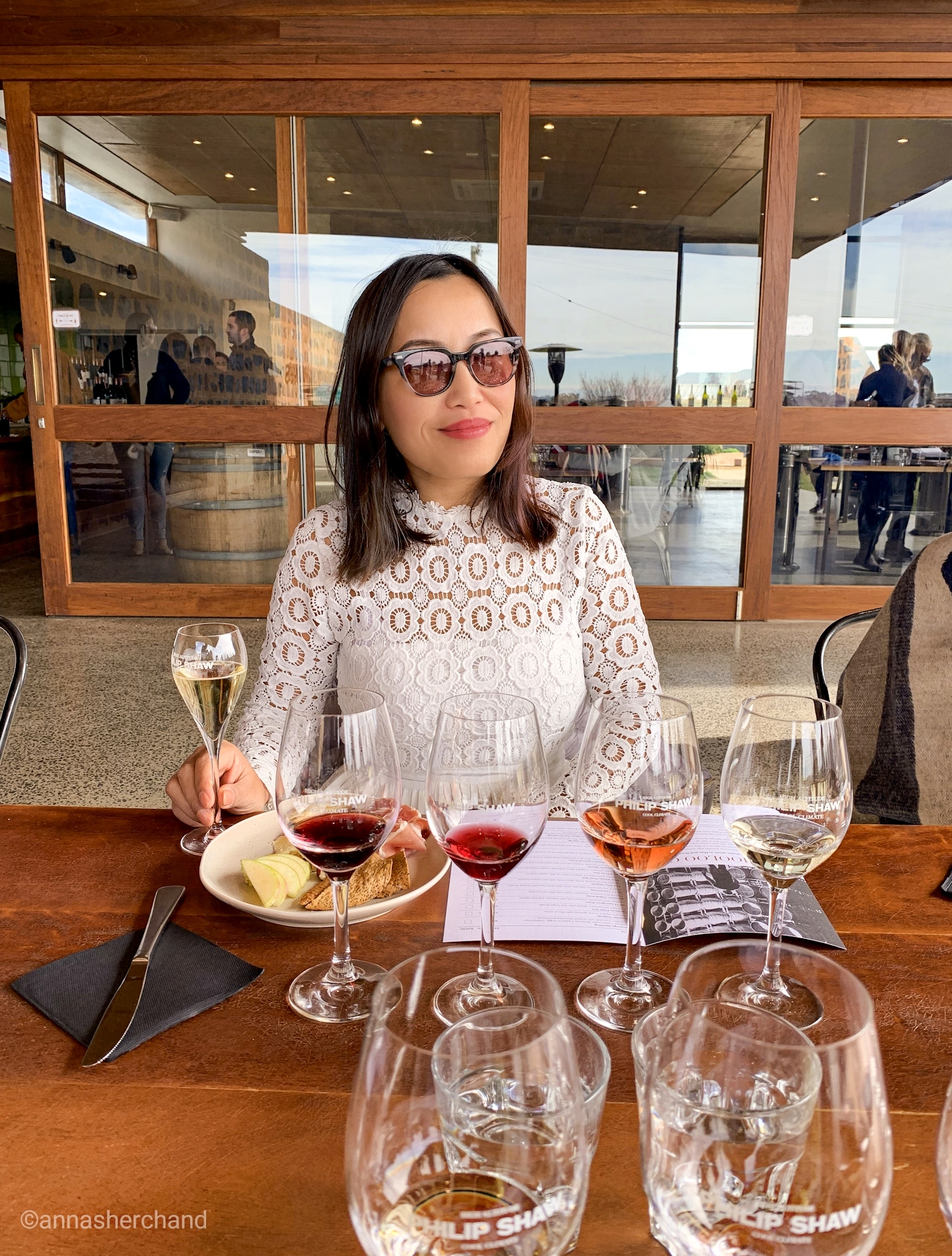 The first fun things in orange are to visit the wineries. I had a Quest Hotel stay package that came with a Philip Shaw wine tour. It was fun to learn about their exclusive winemaking process and try some of their best wines that came with a plate of nibbles. Wines were also available for purchase by the glass or bottle to enjoy on the deck overlooking their massive fireplace and vineyard.
You could be sipping on wine and nibbling at a very delicious cheese platter and next minute, having a great time wandering around the vineyard, learning about wine from the expert, meeting other fellow wine enthusiasts, and the cute farm dog! Needless to say, wine-tasting tours are a good source of entertainment in Orange.
2. Hike at the Mount Canobolas
There are some easy and worthwhile short walks from the summit, which has ample parking through the woods. The Federal Falls walk is a very good one, partway down the mountain, is a bit steep in parts, takes a couple of hours, and is well worth the effort. You will see the 360-degree views of Orange and surrounds and there are also many information boards for education.
Mount Canobolas State Conservation Area is a great choice for a weekend gateway in itself because it offers birdwatching, walking, scenic views, pretty picnic areas, and a great campground also.
3. Sit by the Lake Canobolas Reserve
One of the other best things to do in Orange NSW is visit Lake Canobolas. Located about 15 minutes drive from Orange and is a tranquil lake in the heart of the wine valley. It's a great picnic area with BBQs or you can buy munchies at a nice Lakeshore cafe with indoor and outdoor seating areas. You can also walk over the lake bridge to the other side, see the dam or drive there also.
4. Go fruit picking in Orange
One of the Orange NSW attractions is visiting the local farms. As a first-time Orange visitor or on your 10th visit, it is always special to visit a farm where your favorite fruits come from, and even more special if you get to pick the fruit from the tree yourself! Whether it be delicious cherry, apples, or any other stone fruits. You can ring the farms in Orange and go for fruit picking activity and buy what you picked!
The Canobolos Volcano has given the district the gift of deep volcanic soil. Hence anything ( apples, stone fruit, and of course, vineyards ) that can grow at this altitude will abound. Some of the well-known farms are Huntley Berry Farm in Orange, V & D Farms, and Pearce S. Bring your friends or go solo it is one of the fun things to do in Orange NSW.
5. Stroll around the Orange Botanic Gardens
It is a lovely garden and looks even more beautiful during spring and autumn. There are several different exhibits like the Apple Garden and also a rose garden with a cute Chapel that would make for a beautiful wedding ceremony! Great place to stroll for a little while anyway. Next door to the gardens, there is an orange adventure playground which is spectacular and great for kids under 8 years old.
6. Visit the Gosling Creek Reserve
If you watched my Instagram story, it was the first lake we visited in Orange. Gosling Creek Reserve is a secret spot for many tourists- a great place for a picnic and stroll around the lake edge. It is ideally located near Orange (behind the Base Hospital and next to the old motor race track).
The lake itself is worth the drive or cycling, and the walking tracks are well-formed and open also. Great vantage points for aquatic and bird wildlife, a kid's play area, and picnic tables. Could do with more shade roofs as the sun can be a blinder here in the summer. Right next door to a leash-free dog walk area and other interesting walks. There is a fishing deck as well if you are into that.
7. Meet the Kangaroos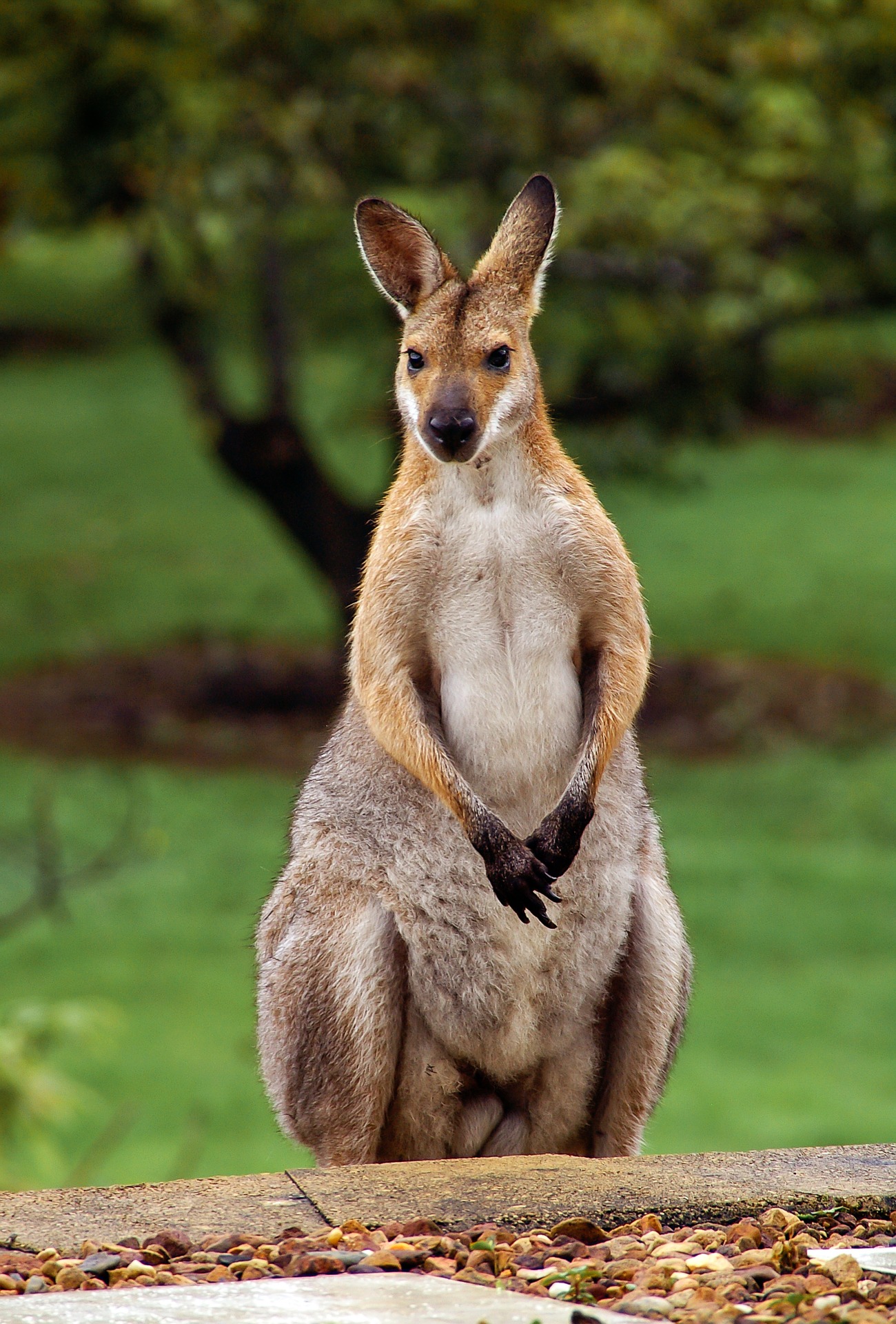 Yes, you can see the wild kangaroos in Orange sunbathing and hanging out in the open! And no you don't have to pay an entry fee or anything to see them. Just be quiet, don't disturb them and you should be good. That said, not many people know where to find these cute kangaroos in Orange unless you are a local!
Luckily, during my visit, I got to meet a local who kindly showed us where we could see the kangaroos. Between you and me, drive to the Orange Health Services building (it is a public hospital so be mindful of the hospital visitors), park your car, and quietly walk up to the park behind the building. You will be welcomed by dozen of Kangaroos hopping around, sunbathing chilling at the park.

Just make sure if you ever see a Kangaroo in town, exercise caution, and try to avoid its path as it may be scared and run into you or attack.
8. The Falls Waterfalls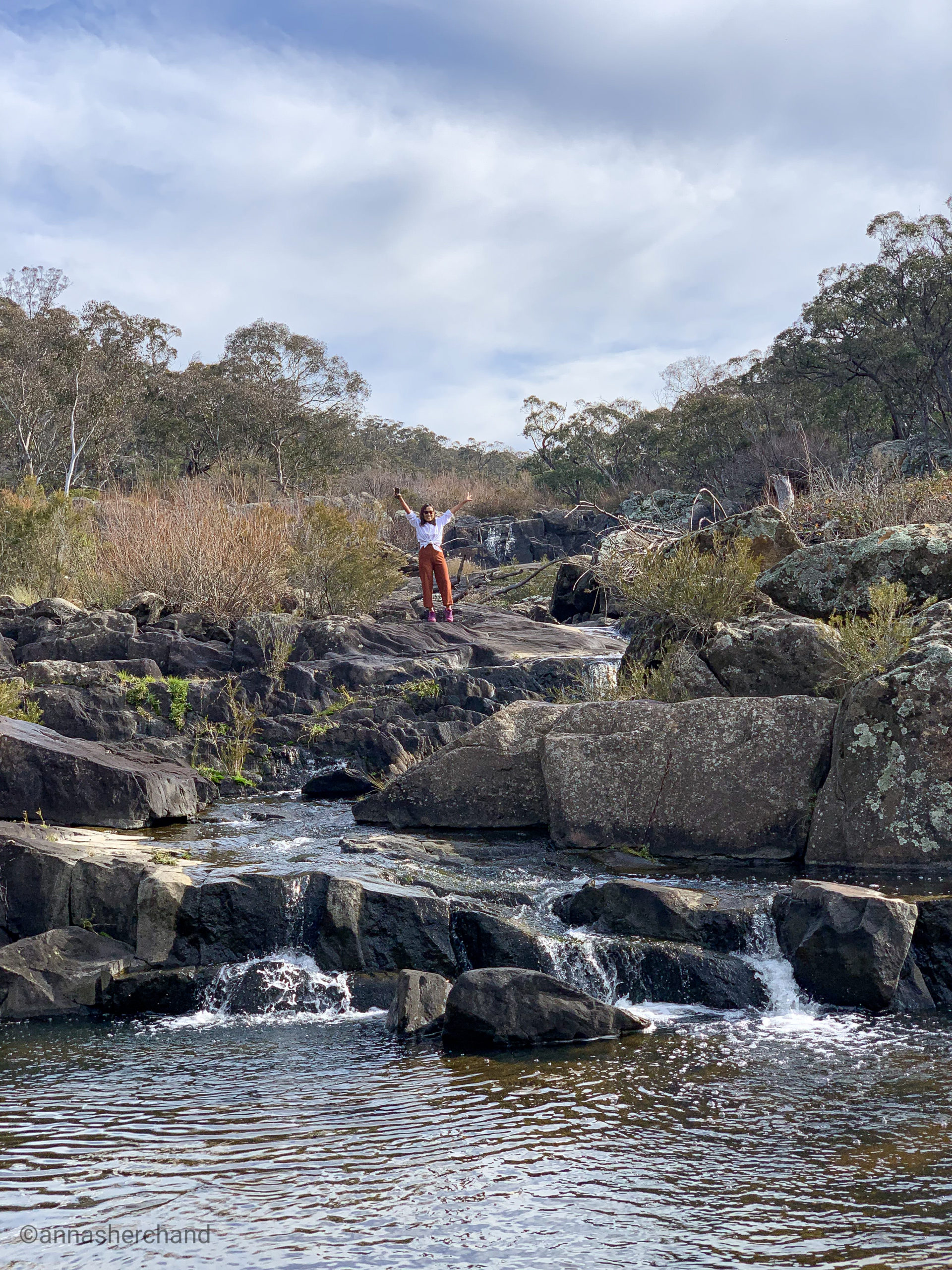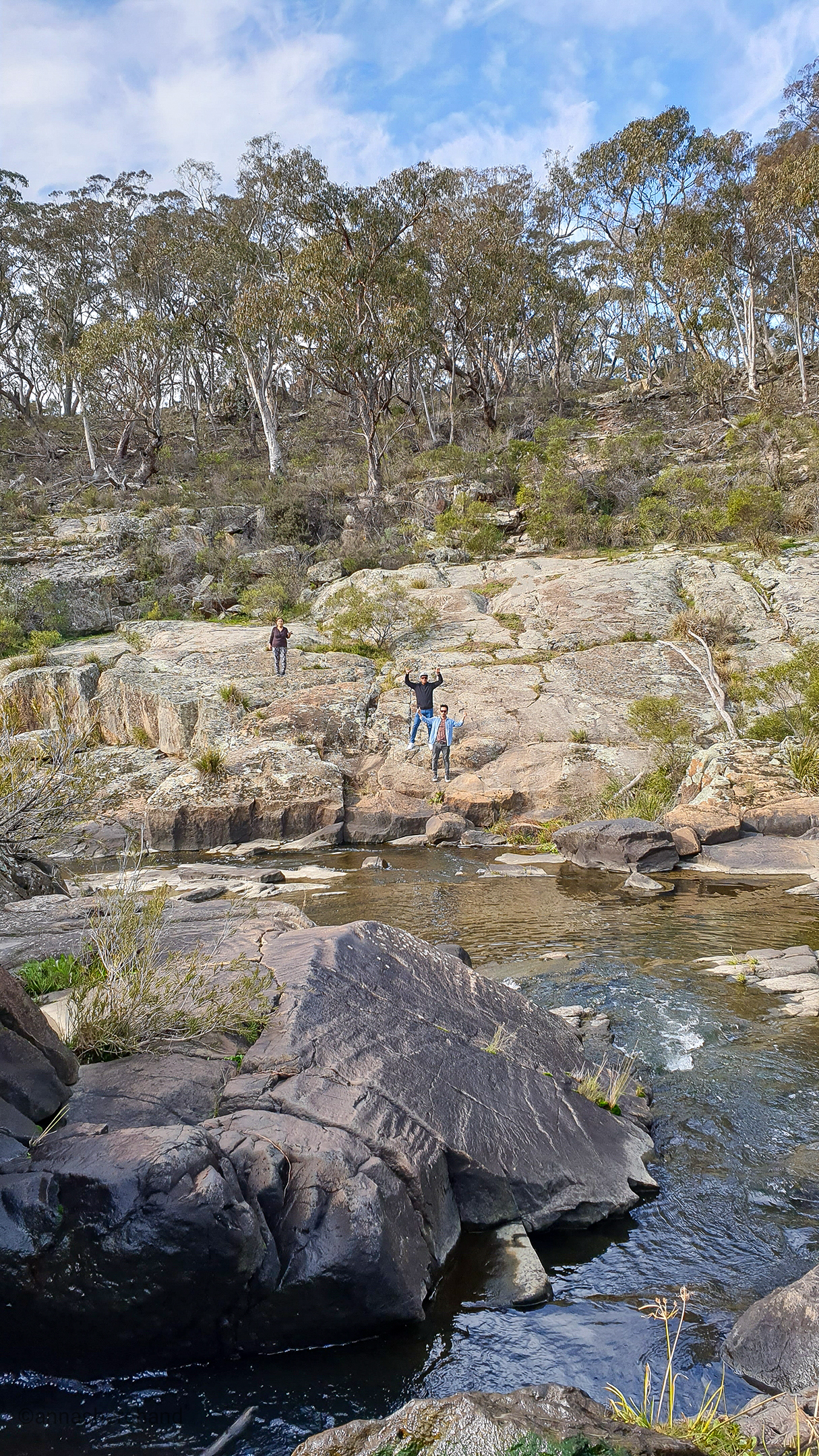 Not many people know of this hidden gem in Orange. So between you and me, it is called The Falls waterfalls. There are two various ways you can get to this falls. Let me start with the easiest one!

Drive up to the Mullion Range State Conservation Area, you can park there for free. Then start walking towards the path among the trees. Keep walking until you see two paths in front of you, take the left one, and keep walking. Shortly after you will need to climb down some man-made stone stairs and the Falls waterfalls will be right in front of you! This area is great for bushwalking, waterfalls, birdwatching, scenic lookouts, picnicking, gold mining history as well as swimming and fishing.
Another way you can get there is by following the Central Mines trail to The Falls Waterfalls at Summer Hill Creek.
Either way, you will be able to see the breathtaking views of the creek cascading down over two levels. The falls are lovely all year round but are especially striking when water levels in the creek are high following heavy rainfall. At the bottom of this glorious waterfall, you'll find a tranquil swimming hole that makes the most perfect place to cool off on a hot summer's day.
You can also enjoy a picnic before or after your journey of discovery at the Mullion Range State Conservation Area in Orange. Just remember to put on sunscreen before you set out and remember to take a hat, drink water, and first aid. ( I got cut by a massive throne on the trail and had no bandage:/) And take your binoculars if you want to birdwatch!
Something to note is there is limited/no mobile reception in this park. So let your friends/family know beforehand where you will be if they need you.
9. Visit Orange Regional Museum
It doesn't sound that much fun but visiting an award-winning museum is special in its own way. They will see dynamic exhibitions and engaging public programs for audiences of all ages. Opened in 2016, you can expect to learn more about the history of the region as well as see their short-term exhibitions in this museum. Other vibrant public space that is also worth visiting includes the Orange Regional Gallery, Orange Civic Theatre, Orange City Library, and the Visitor Information Centre.
10. Take on the fear, Skydive in Orange
If I hadn't done Skykick before, I would have definitely done it this time in orange. Skydiving in Orange includes the breathtaking views of Mount Canobolas, the Cadia Mine, and views of the town, the feeling of the ultimate rush, and free fall at over 200 km per hour for 60 seconds!
Once in a lifetime experience and if you are up for the challenge and thrill, I recommend it. Just book it in advance.
11. Play at the Orange Mini Golf
If Skydiving is not your cup of tea, Orange has a mini-golf course that you can indulge in. They are open daily from mid-morning and sometimes have school holiday specials and promotions going on making it one of the fun things to do in Orange NSW.
12. Relax at the Macquarie Medi Spa
If you are after a bit of me-time or relaxation, head to Macquarie Medi Spa which is a luxurious spa setting with elegantly furnished private rooms. You will have heated treatment beds, piped music, air-conditioning, luxury robes, and blankets also. They were opened in September 2016 and since then they have won multiple awards throughout their journey!
13. Watch sunsets at the Mount Canobolas State Conservation Area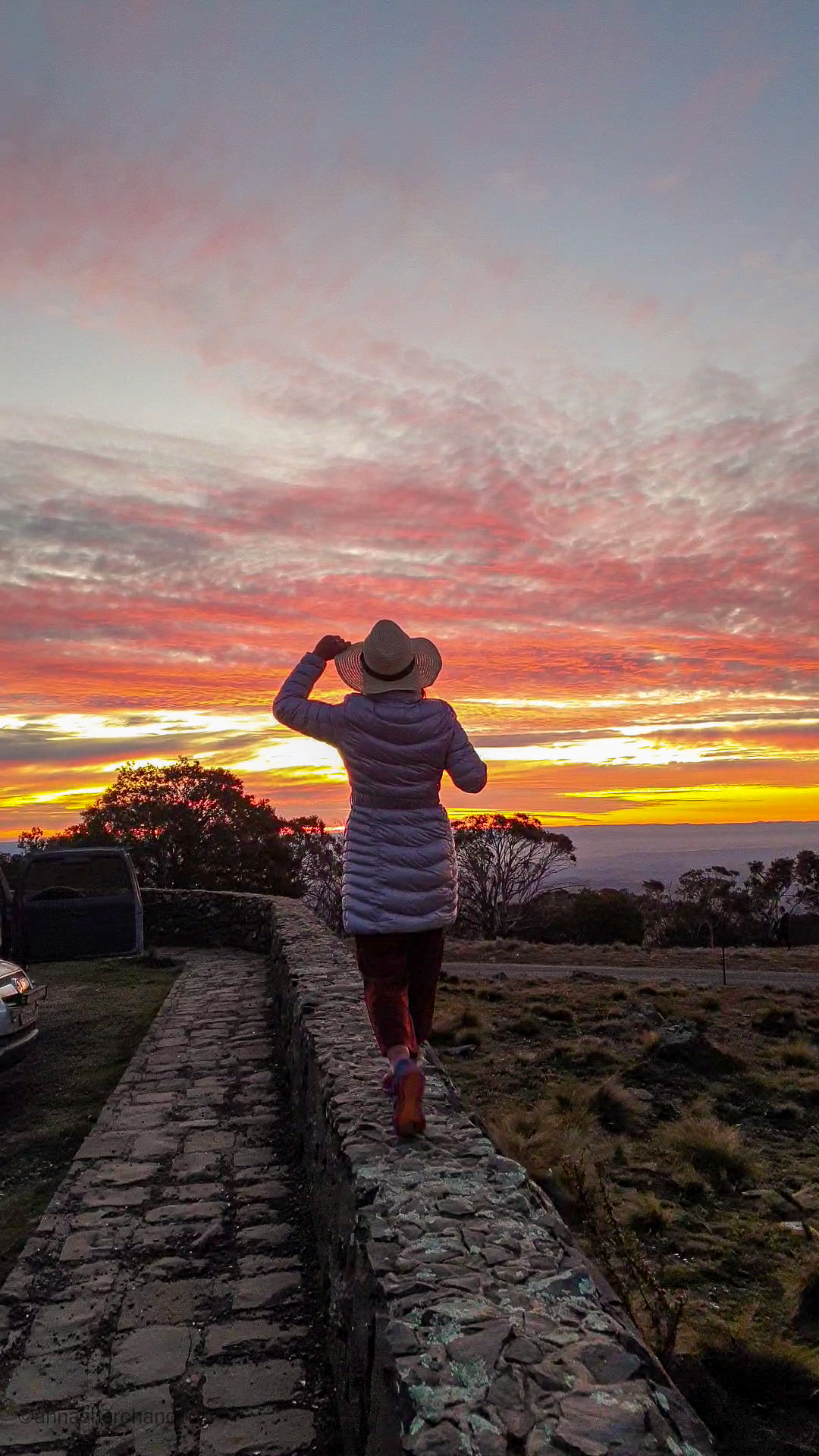 Mount Canobolos is located a few minutes drive from the CBD of Orange. This mountain is basically the core of a 15,000-odd million-year aged volcano! From its chilly peak of almost 2,000 meters, you can see the spread of the Caldera, in all directions.
It is in fact the highest point east of the West Australian coast which makes it a perfect spot to watch the Orange sunsets. From locals to visitors everyone heads for the hills for sunsets, go recommend going a bit early.
14. Waterbabies go to Orange Aquatic Centre
If you are looking for more things to do in Orange NSW, head to Orange Aquatic Centre for a good swim. It is open all year round and is a family-friendly place on Hill Street. You can choose from the outdoor 50 meters Olympic Pool or the huge indoor facility featuring a 25-meter lap pool, leisure, and toddler pools.
15. Cook Park Heritage Walk
If you are looking for free things to do in orange, visit Cook Park. It is a beautiful old park (1973!) in the center of Orange full of cold climate plants, a duck pond, a begonia hothouse, and a lovely craft shop featuring works by local artisans. The park also features the original grand gates at the front. It's just gorgeous for a self-guided walk around here, especially during colorful autumn.
16. Eat at some of the best restaurants/markets
And lastly, the list of fun things to do in Orange NSW includes good food. There are some good to excellent places to eat in Orange, great coffee, and friendly people. Being a university town as well as a vibrant rural community, there are lots of hospitality options and places to go. The Peacock Room and Bela Vista Bar at The Oriana, The Greenhouse of Orange, Mr. Lim, Byng Street Cafe & Local Store are some of the local businesses that offer great food and drinks. The Sonic is a great place to browse for gifts at the boutique shops and visit the grocers for truffles! The rich volcanic soils produce premium truffles, too. You could even go on a cellar doors crawl, food tours, fresh produce stalls, and farmers market each second Saturday; it is a wholesome vibe all around.
Orange is a beautiful destination to get a great sense of the diversity including its gold mining boom-era history, with the old water race that once fed water through to mining areas, growing coffee culture, entertaining wine industry, and amazing sunsets.
Day trips from Orange, NSW
You can even do day trips from Orange to Cowra, Parkes, Dubbo & the Open Plains Zoo, Canowindra, Carcoar & Millthorpe. These are charming small towns nearby and Jenolan Caves & Hartley are other options.
I hope you read till the end of these fun things to do in Orange NSW and it helps in your preparation to visit Orange.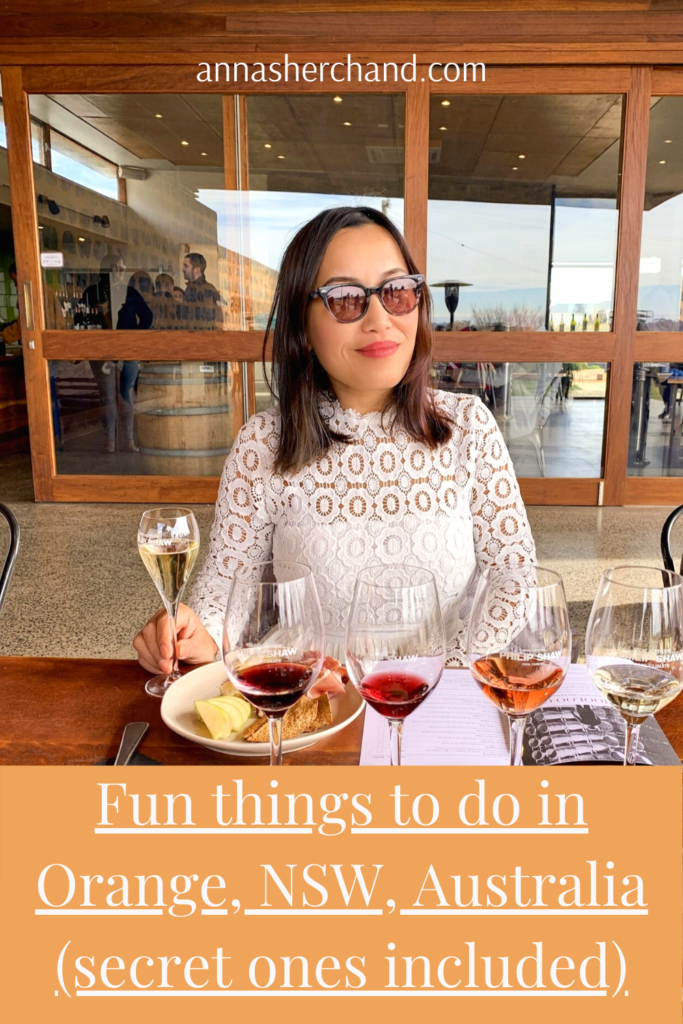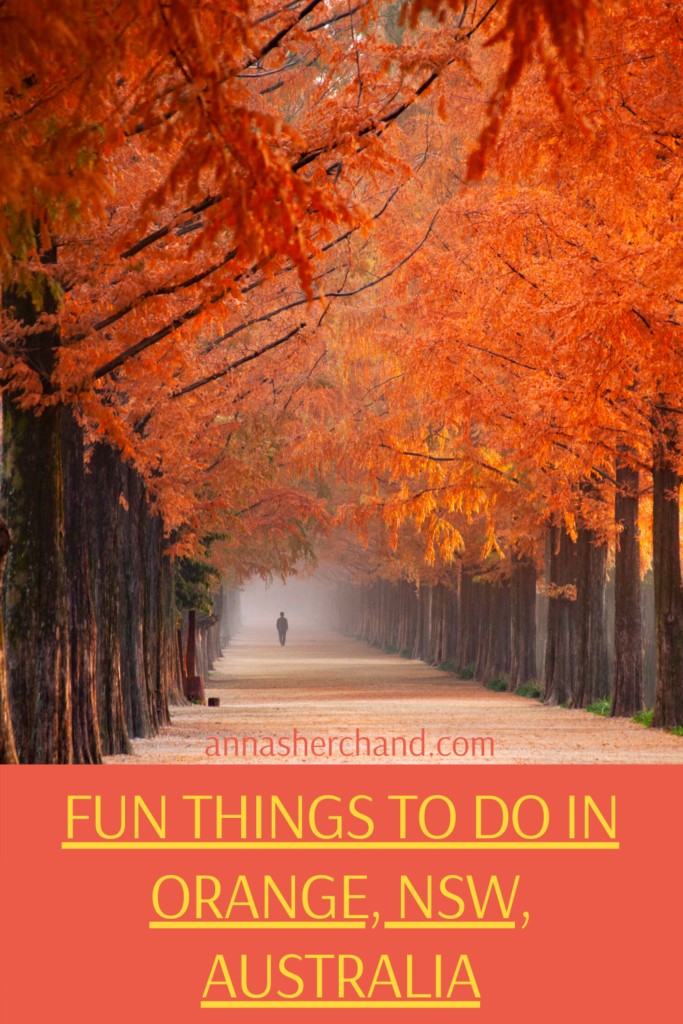 Let me know in the comments:
Fun things to do in Orange NSW (secret ones included)