It's understandable you could be potentially daunted by the prospect of traveling alone to Bali, especially when heading away for the very first time. So today I am sharing with you things I wish I knew before going to Bali. The guaranteed ways to make your travel experience a whole lot easier!
I lived in Bali as a digital nomad and these tips come from my personal experience. Don't be overcome by stress or worry, and don't let it get in the way of the awaiting enjoyment and magic you're about to experience.
If you think Bali is the capital city of Indonesia, it is actually Jakarta! Bali is the most well-known island holiday destination in Indonesia. It has been visited by the likes of Paul McCartney to Paris Hilton and many more celebrities. But don't worry, you don't have to be a millionaire to enjoy what this island has to offer! Just plan smartly with the help of this Bali travel tips.
Things I wish I knew before going to Bali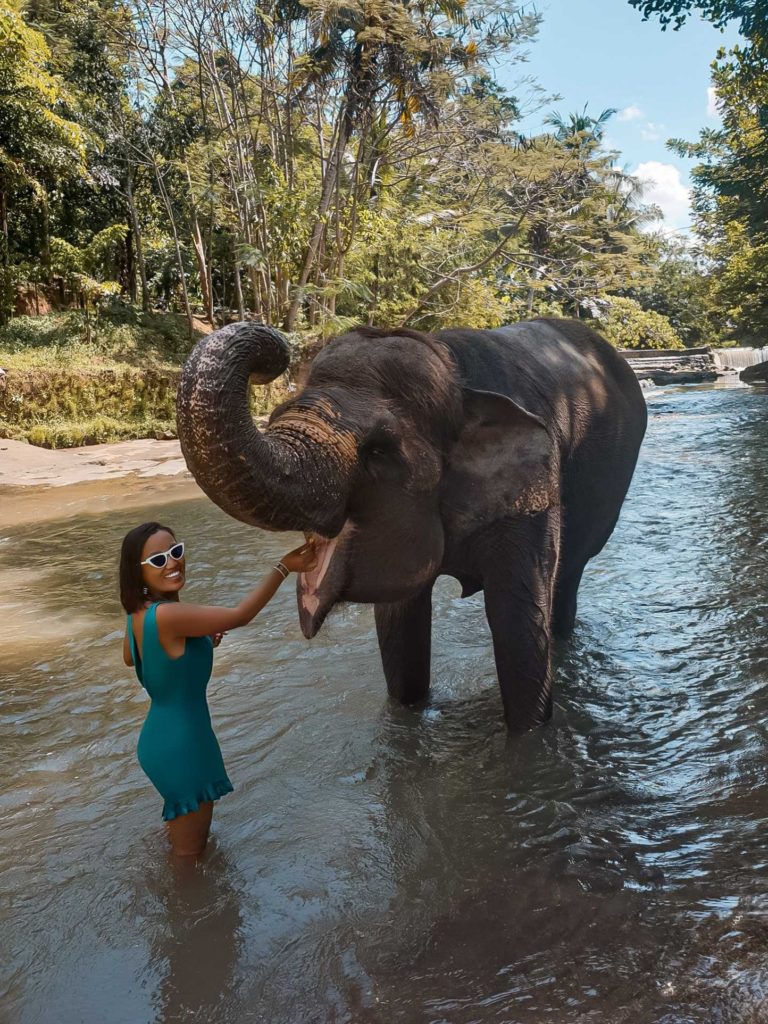 1. Install Grab App
I met 5 people with motorbike accidents in my first week in Bali! Loads of bleeding, and broken bones. Luckily they all had their arm and leg intact but things could have been worse! I recommend downloading the Grab app for transport in Bali. Locals know the ins and out of every alleyway and know how to ride like a pro in their city!
Forget paying overcharged metered taxies, not only in Bali but almost everywhere in Asia, everyone uses Grab. (Uber doesn't work in South East Asia). For my readers, here is the discounted ride with Grab! Just register using this referral code GRABANNASMATE, and save your hard-earned money. You can also use this link: https://r.grab.com/grabannasmate
2. Use VIP Immigration Fast-Track Service
As you saw on my Instagram stories, when I arrived in Bali the queue at the Immigration was 3 hours long! I only wish I had known about this Bali Airport: VIP Immigration Fast-Track Service earlier but sharing here for you guys now!
With this fast track service, you can enjoy VIP treatment on arrival or departure at Ngurah Rai Airport in Bali. The best thing is you can now skip-the-queue and access to the premium immigration lane. You will also have a personal assistant to help you with your baggage and to navigate the airport and in moments be escorted out of the terminal to your private car and driver! Worth the money, buy it here.
3. Book the Private Transfer Service
How nice it would be to know, your professional driver will be waiting for you on arrival with a personal welcome sign and leave Bali stress-free for only $15.15 USD! No one hassling you to take their taxi and you don't have to start bargaining the moment you land! There is no reason not to book a private transfer and you will never have to rush through Bali's Ngurah Rai international airport again. Book it here.
4. Order Bali Scooter or Motorbike Rental with Delivery
This is for the brave ones, who want to do it themselves! You can now order a Bali Scooter or Motorbike rental and it will be delivered right at your door! Then all you have left to do is choose the places you want to visit, create your own itinerary and check out a variety of places most visitors never get to see. Order yours here.
5. Where to stay in Bali?
You would be surprised there are so many stunning villas and bungalows you can rent on Airbnb! Most of them are run by local people so they prefer to put them directly on Airbnb.
Check hotel prices and book it through trusted Agoda, or Booking.com
I have detailed travel resources right here. Save money, learn what and how.
6. Exchange some money up before you go
Don't leave changing your money up until it's too late. It's important to secure a good exchange rate and have some local currency ready before you go – this way, you'll have added peace of mind and will also likely find a much better deal than you would once you've arrived.
Consider a prepaid travel card instead of a straight exchange of cash for your next travel experience. These prepaid travel cards work exactly the same as a credit or debit card would, but allow you to lock in the best exchange rate that won't be affected by any future fluctuations. It's especially a good idea if you're helpless for overspending, as you'll have a strict amount to dip into during your trip.
7. Have an itinerary – but not a strict one
If you're unsure about what you want to see and do and when you want to do it, consider creating an itinerary for yourself. Having a plan clearly laid out for you will make the trip feel a lot less stressful, and although there is fun in spontaneity, you'll want to make sure you're leaving enough time for you to do everything you want to.
With that being said, it's crucial you don't make the itinerary too strict. Don't be too hard on yourself in terms of your plans – if you discover something new you want to do or explore yet your schedule is unforgiving, you'll find it hard fitting anything extra into your days. Allow a bit of leeway so you don't feel so constrained.
8. Create a daily budget for yourself
Another plan you can consider making is a daily budget for your expenditure troubles. Sure, you may set yourself an overall limit on how much you want to spend, but it's very easy to get carried away when travelling as you can't anticipate some of the things you'll want to splash your cash on.
Make sure you give yourself plenty of budgetary space for the necessities, such as accommodation, food, and travel. What's equally as important, though, is giving yourself an allowance for leisure – don't skint yourself without allowing some fun, too. And prepare for some unexpected fees along the way, whether it be for cancellations, medical supplies or any other unfortunate occurrences that may arise.
9. Bali packing list
What to pack for Bali? Bali is a tropical paradise, so I recommend light clothes, flowy/airy skirts/pants work and a light jacket for super early mornings hikes and whatnot. Swimsuit and sarongs are musts as well as the usual sunscreen, hat, mosquito repellent and sunglasses.
If you forget some of these items, you can also buy them on the island itself. Just don't forget to bring the charging plug specific to Bali though or better yet, bring the international one with multiple plugs.
10. Haggle your way through
There's no doubt you'll be an expert at haggling by the time you return home from your travels. Many vendors across the world – particularly in South America and Southeast Asia – expect tourists to haggle, hence the hiking of prices in marketplaces that could stagger you upon first glance.
Approach said vendors with a calm and friendly demeanor, but be confident with your negotiations, too. In some cases, you could end up getting up to 50% off of the original asking price, according to TINZ. Don't shy away from haggling – it's expected, and in most cases, it's easy.
11. When is best to visit Bali?
April, May, June and September just before and just after the high season is the best time to visit Bali. It's still dry season, it's slightly less humid, and room prices and villa rentals can be 30-50% cheaper than during the high season. July and August, during Easter Holidays, and Christmas / New Year (December till 1st week of January) is the busiest time in Bali. So if you can avoid these months. The coldest and wettest month is January in Bali but even then, you will have 79°F (26°C) with the most daily sunshine and some rain!
I hope this article helps you nail your two weeks in Bali! If you have any questions, feel free to ask in the comments and I will do my best to answer them asap.
Bonus 12: Few handy Balinese words
Hello – They don't have one word for hello like in few other languages. Instead, follow this-

Good morning is "Selamat Pagi"
The afternoon is "Selamat Siang" and
Good evening is "Selamat sore"
For goodnight is "Selamat Malam"
Thank you – Terima Kasih
Thanks – Suska
Thank you very much – Matur Suksma
IDR – Indonesian Rupiah
How much is this/that? (Ajikuda Niki/Nika?)
Too expensive (Mahal) (Mahal Sekali)
I have no money (Singla pis)
Delicious (Jaen)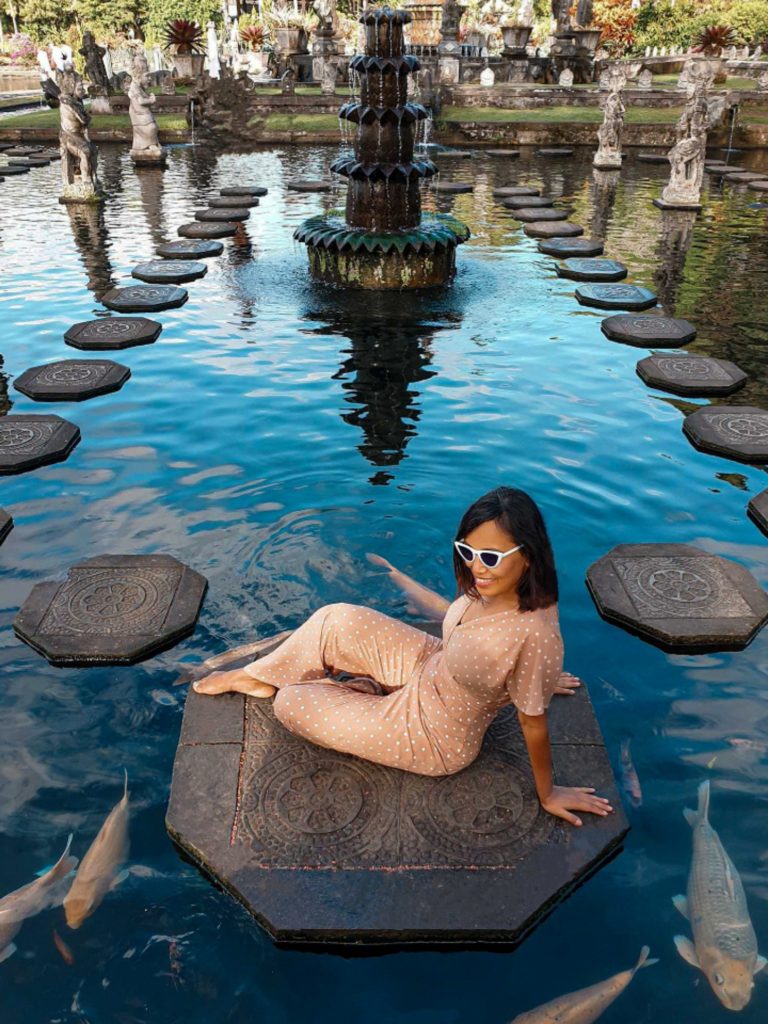 Let me know in the comments –
Things I wish I knew before going to Bali