On today's blog, I am going to share some beautiful places you can visit on day trips from Sydney by train. Between you and me, I don't drive so it is imperative that I find places that I can visit with public transportation or reasonable Uber costs. (I know how to drive but just choose not to for personal reason) And by traveling on a train, you are saving money and can focus on enjoying the trip completely.
I have solo traveled to 48 countries and one may think I probably have seen all Sydney has to offer. But every time I am back home, I am amazed to find so many cool places that I had never been to before! So without further ado let's start.
Fun day trips from sydney by train
1. Blue Mountains National Park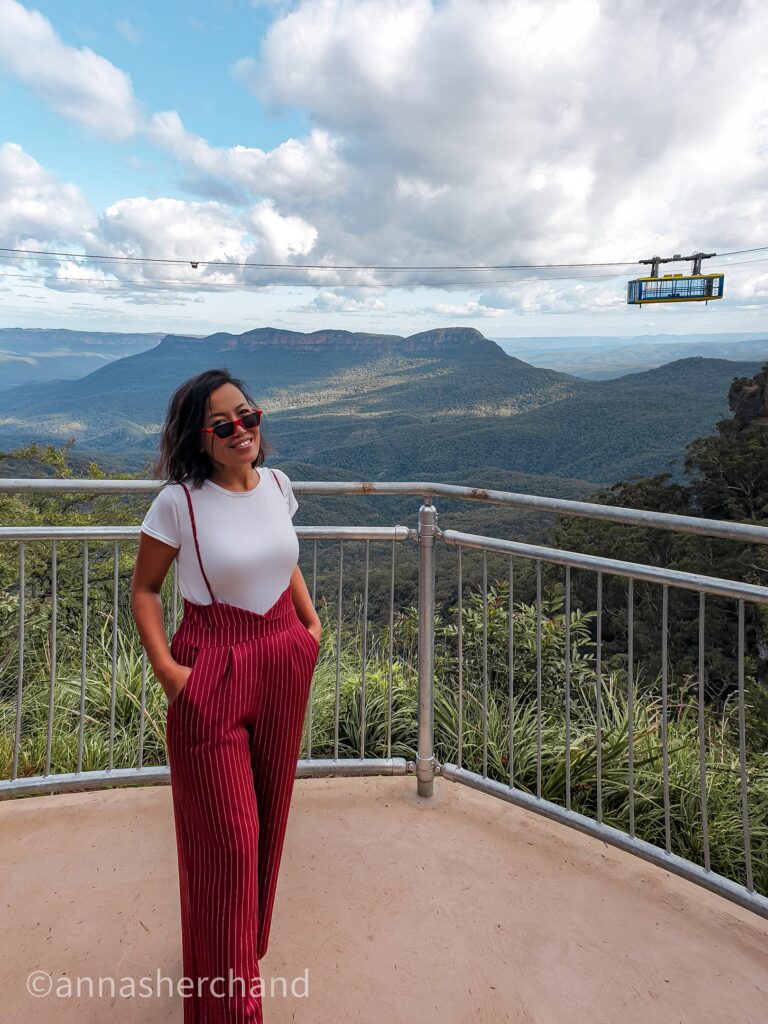 In Sydney, new south wales there are currently more than 200 registered National Parks, some very small and others the size of a country. One of the easiest to get to is the Blue Mountains, National Park. I have been there several times but I always find something new, whether it be a new hike or a new cute little cafe. There is just so much nature and fresh air, I just can't get enough of it.
Getting There: From Central Station, you can board an air-conditioned double-decker Blue Mountains train at Platform 21. Although it is an old train it works and is clean. The trains run at least every hour, and take around two hours to reach the top of the Blue Mountains. The fast journey to the Mountains will most likely stop at Strathfield, Parramatta, Penrith, Emu Plains, and then all stations up the Blue Mountains. Most trains go through to Mount Victoria. Some even go as far as Lithgow. Recommend to get off the train in Leura, stroll along the little village there, or Katoomba as it is a great starting point for some hiking adventures.
2. Royal National Park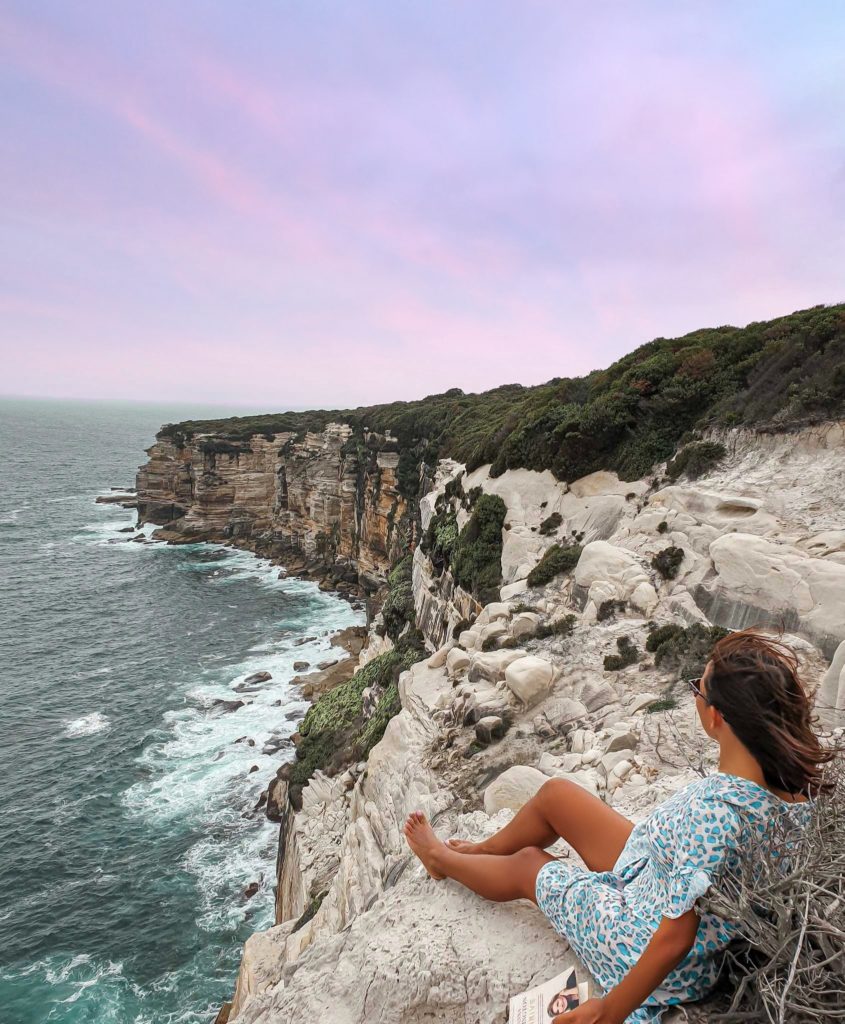 One of the other day trips from Sydney by train is the Royal National Park. It offers a magnificent coastal view, cliffs, secluded beaches, and eucalyptus-rich bushland. It is the second oldest National Park in the world and is open from 7 am to 8.30 pm. It is one of the biggest national parks in NSW so there is a lot to see here. Some of the must-sees are – figure 8 pool, sea cliff bridge, wattomolla beach, symbio wildlife park, Garie beach, wedding cake rock, the coastal track itself, and Port Hacking.
Getting There: From Central or Circular Quay station, take the Illawarra Line. This transports you to Loftus, Engadine, Heathcote, Waterfall, and Otford. Get off Otford and start through the walking tracks and into the park. On Sundays and public holidays, a tram is available from Loftus.
Alternatively, I also recommend the following way to get there on a day trip. You can take then train up to Cronulla, then once you are out of the station take right all the way down to the ferry wharf. Buy the ticket or use opal, get on board, and get off in Bundeena Wharf. Head up the residential streets, there are no signs here but so you will have to guess a bit (adventure part!) but you will know you are on the right track if you find yourself in front of the parking spot. From there you the trial is pretty obvious which leads to the Wedding cake and the Garie beach.
3. Mount Kuring Gai Chase National Park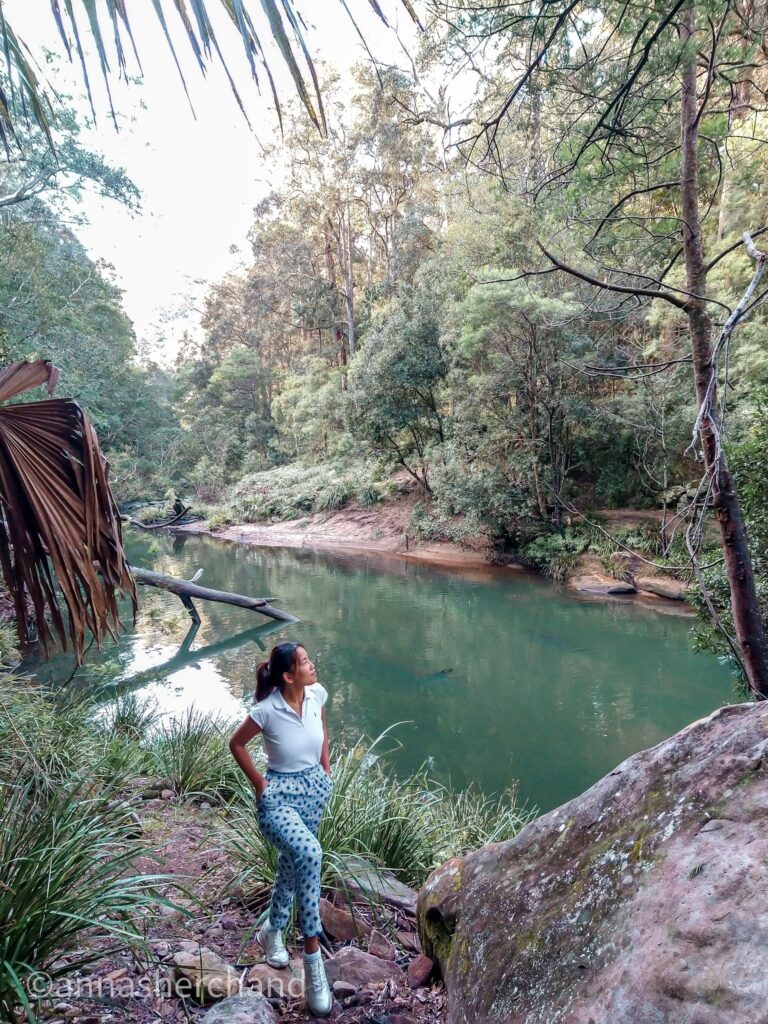 Alright, here is another place you can make a day trip from sydney by train. It doesn't require you to drive or pay the parking fees. That's because you can start this hike as soon as you get out of Mount Kuring Gai train station. This is a loop hike so you can start at either end of the trial (berowra or mt kuring gai) Just make sure you have enough time to return back in the daylight because I made a mistake spending a lot of time in Cowan creek and while returning it was completely dark. (never again) Anyway, it is a beautiful hike full of lush green, water view, and can be a day out there with a picnic and exploring what we have right here in Sydney. Stop at serene Waratah Bay, Cowan Creek, and Appletree Bay.
Getting There: From Central Station, you can take the train to Berowra station and start the hike from there. All you have to do is walk out of the station, turn right passing the bicycle racks, another right, cross the bridge and you should see the signboard of the national park in front of you.
4. Palm Beach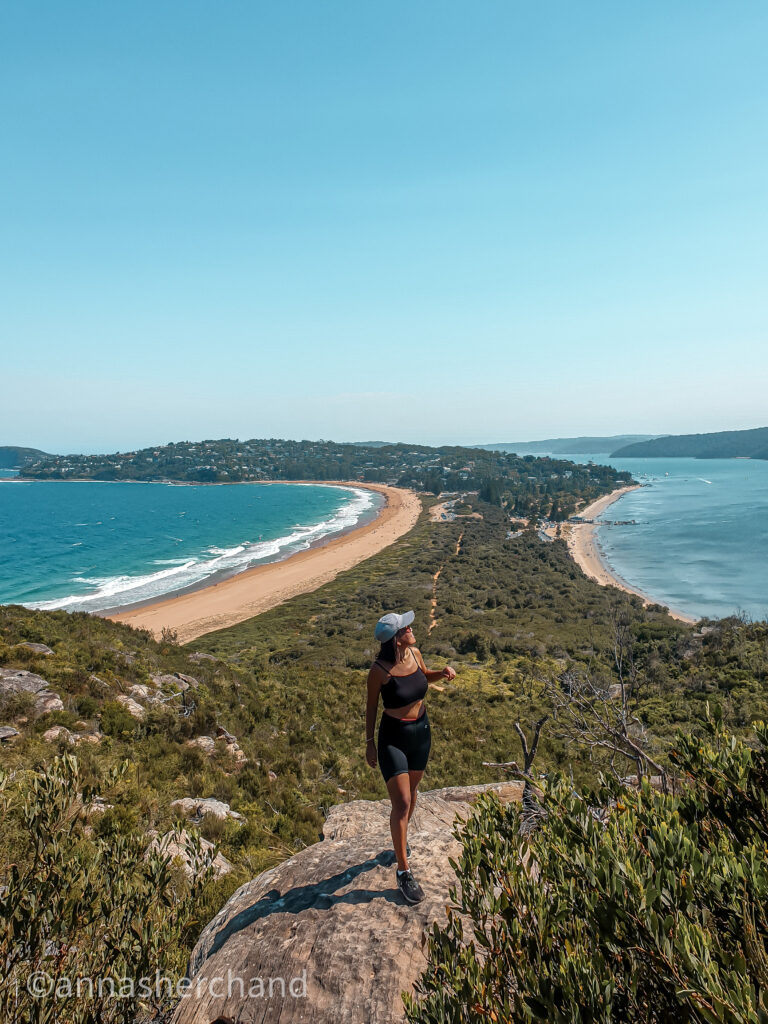 Within 1.5 hours from Wynard station, you can arrive in this beautiful paradise. There is not only pretty Palm beach but a unique view from the Barrenjoey lighthouse with beach on both sides of the peninsula is stunning. This is definitely one of the best hiking spots, mountain climbing, swimming, or beach time. Good for most ages as the walk up isn't too difficult – there's an easier and fully paved road up or there's also a shortcut with stairs to the top. The 100-year-old cable suspension footbridge which is surrounded by stunning nooks to swim, fish, or picnic.
Getting there: From Wynyard Station, Carrington St, Stand C (Platform C) take bus 190X towards Palm Beach which will take about 1.5 hours to arrive at the Observation Point, Barrenjoey Rd. From here Palm beach is 15 minutes walk and the lighthouse is roughly 20-30 minutes walk from the beach depending on how fast or slow you walk. If you are driving, it costs $8 an hour parking along the Beach roadside.
5. Central Coast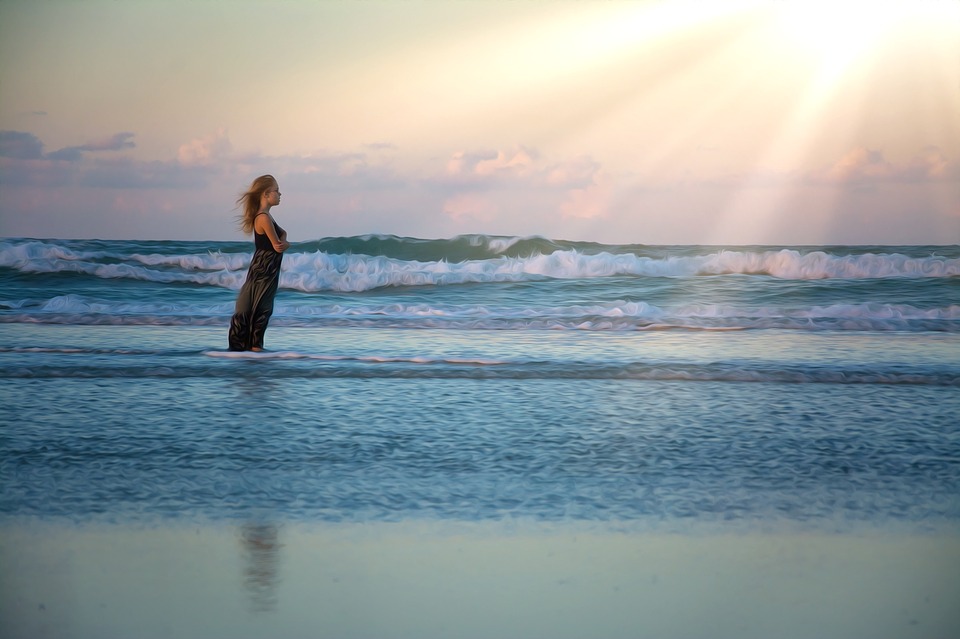 The Central Coast is just about an hour and a half train time from Sydney CBD which is in the north of Sydney and perfect for that day trips from sydney by train. The city of Gosford is the main town here and towns like Terrigal and Avoca Beach feature expansive beaches and surfing.
Recommended places to see are Australian Reptile Park if you enjoy animal encounters and shows, Ku-ring-gai Chase National Park and Brisbane Water National Park for hiking, nature, and exploring Aboriginal sites & Hawkesbury River, Bouddi National Park for that forest bath & picnic days. You can even have a segway adventure at Mount Penang Parklands, horse riding tour at Glenworth Valley, treetop crazy rider experience, meet kangaroos at kangaroo Valley and Jetpack & fly board Combo Adventure!
If you go to the central coast, you will hear about the Entrance. It is an area that offers a range of resorts surrounded by ocean and Tuggerah Lake which is actually a saltwater wetland. Lately, there has been a buzz about Yarramalong town of the central coast because you can have a tiny house experience at Unyoked Co here.
Now if you are into markets, check out the Gosford city farmers market, the Entrance market, and for beach and market both these are great options- Avoca Beachside Markets, French Country Market, and Terrigal, Umina, and Shelly Beach Markets.
Getting There: From Sydney central station to Central Coast, it takes 1h 51m (Platform 11)
6. Port Stephens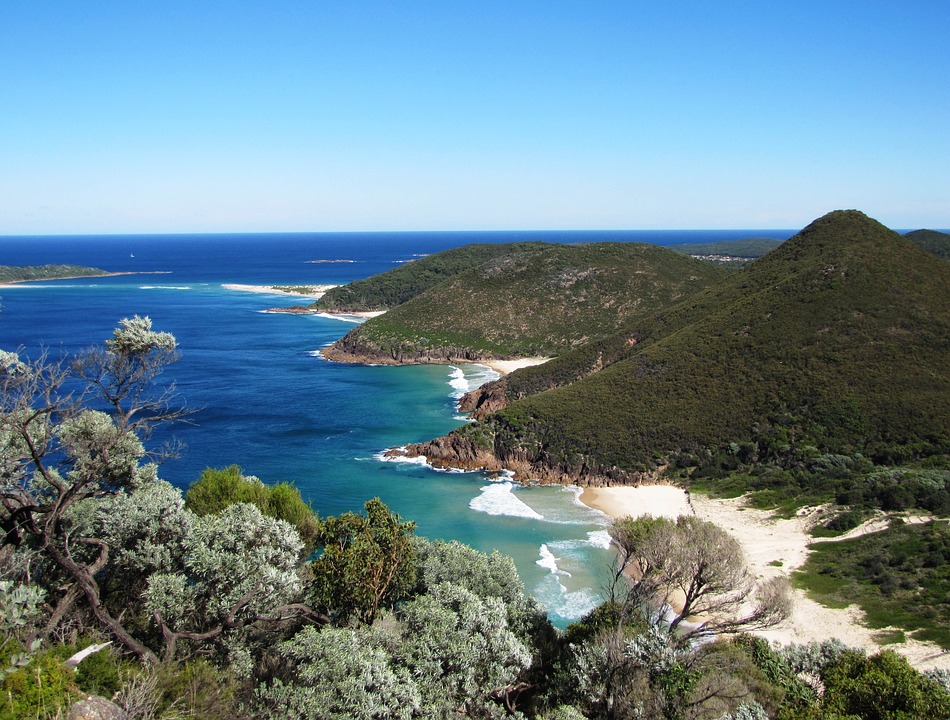 Port Stephens is a large natural harbor just north of Newcastle. It is a stunning area of 26 beaches, the largest sand dunes in the southern hemisphere, and is just over two hours north of Sydney, worth visiting any time of the year. It's fair to say it is everything a dream destination can consist of – pristine waterways, idyllic promenades, spectacular sunsets over crystal clear waters, tropical forests, and loads of cafes and restaurants.
Anna Bay, Nelson Bay, and Shoal Bay are all great places to visit while you are in Port Stephens. Although I like Anna Bay the most because of the name and sand dunes! So once you've scaled the dunes, you can head to Birubi Beach for a swim, paddle in rock pools, eat by the water, and sample fresh produce at tiny farm gates.
Port Stephens is also called the dolphin watching capital of Australia and you can also go on Whale Watching here! It offers many things to keep you busy for weeks on end! Some of the must-sees are – Worimi Conservation Lands, Fort Tomaree walks, Point Stephens Lighthouse and Fingal Island, Fly point Aquatic Reserve, as well as exploring Worimi National Park, snorkeling at Fishermans Bay or at the famous Fly Point Park, taking a quad bike tour, learning to surf at One Mile, dolphin-watching tour, picnic at pretty Bagnalls Beach, climbing to Gan Gan Hill Lookout, scuba diving with sharks off Broughton Island and even looking for koalas in Tilligerry Habitat Reserve is fun!
For food and wine, I recommend the terrace, Shoal Bay Country Club, the point restaurant, and little beach boathouse restaurant.
Beach recommendations: Fingal Bay beach, Zenith Beach, and Bay both, Stockton Beach, Anna Bay, One Mile Beach, Soldiers Point to Salamander Bay, Soldiers Point, Tilligerry Peninsula, and Lemon Tree Passage. Port Stephens North Shore – Hawks Nest & Tea Gardens is worth checking out too!
Getting There: Nelson Bay is the main town in Port Stephens and there are public buses available if you want to go Shoal Bay. You can choose from various transport options on arrival, including car rental, limousine, and door-to-door shuttle bus, to make the short trip northeast to Port Stephens. There is no direct connection from Central Station to Port Stephens. However, you can take the train to Newcastle (Platform 11), then switch to bus no 130 towards Fingal Bay from Hamilton Station. Get off on Sandy Point Rd at Judith St and you are in Port Stephens.
7. Hawkesbury River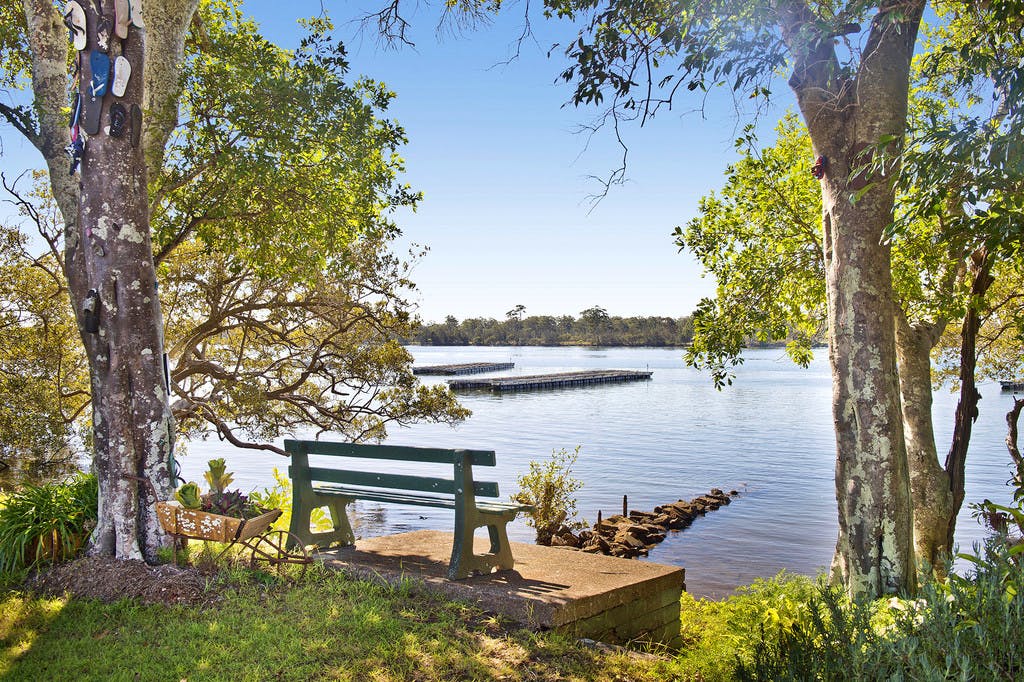 One of the underrated day trips from sydney by train is Hawkesbury River. Some of the must-sees here are Devines Hill Loop, Cattai Homestead, and Historic Farm Buildings, Navua Reserve, Streeton Lookout, Muogamarra Nature Reserve, and Old Great North Road – World Heritage Walk. And you can swim in it too but recommend to do so only in the bays where there are moorings. Swim in the middle of the river is not advised because the tides could be too strong!
Getting There: From Sydney central station to Hawkesbury river train station, trains depart every 30 minutes and operate every day. The journey takes approximately 1h 1m. At Central station trains leave from platform 12 at 8.45 am (always check before you get on!) If you are early risers, the previous train departs Central Station at 7.45 am, arriving at 8.45 giving you enough time to explore Hawkesbury.
8. Southern Highlands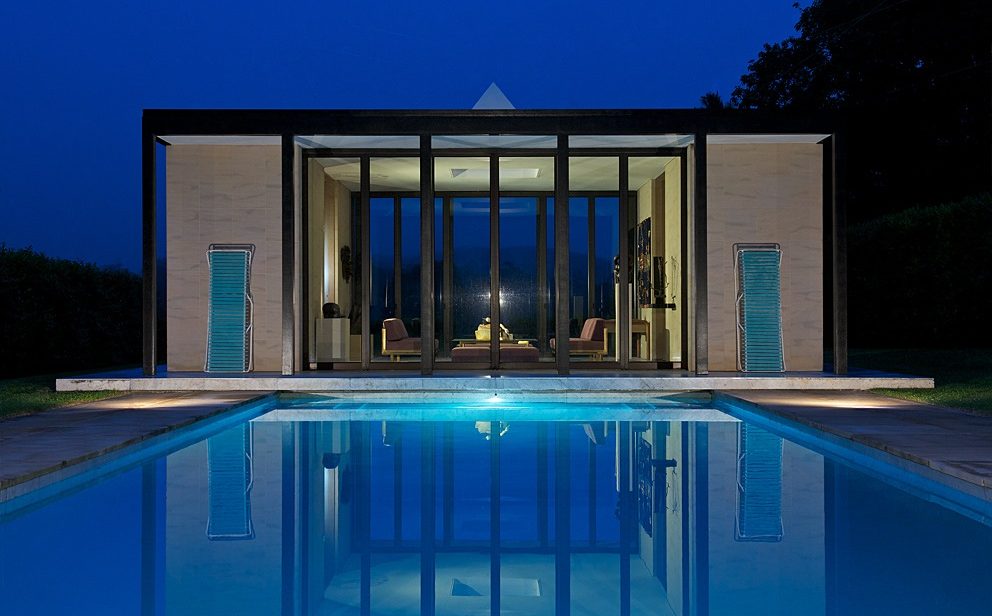 Southern Highlands is spread over an area covering more than 15 quaint towns and villages that offer specialties of their own. It is located about 127 km south-west of Sydney and is picturesque south coast/region etched in natural beauty. A list of main towns in southern highlands are:
1 Bowral- the largest town in the region.
2 Braidwood
3 Camden – in the foothills of South West Sydney.
4 Gunning
5 Mittagong
6 Moss Vale
7 Picton
8 Queanbeyan An effective suburb of the nation's capital Canberra, but part of New South Wales
9 Yass
These several towns in the southern highlands have a choice of accommodation, restaurants, and a large variety of services.
For a day trip, Bowral would be a good choice as it is one train and back no need to change. Some of the must-see and visit in Bowral are, Bradman Museum, Corbett Gardens, Mount Gibraltar Reserve, Southern Highlands Wine Trail, Gumnut Patisserie, and Dirty Janes, the scenic Fitzroy waterfalls, the historic abandoned ghost town of Joadja, the Tulip flower festival, Retford Park National Trust, and a large variety of cafes, bookstores, and antique & craft shops.
I recommend stopping by Harry's on green lane cafe in Bowral, the Famous Robertson Pie Shop, they also sell some of the best pastries, sausage rolls, fruit pies, cakes. Both are great places to stop at for a snack. If you are a fan of Cricket, you may want to visit the International Cricket Hall of Fame in Bowral too.
Getting There: From Central station, take the Southern Highlands Line SN59 towards Moss Vale on Platform 2 and disembark on Bowral station. Takes about 2 hours and trains run every day.
9. Hunter Valley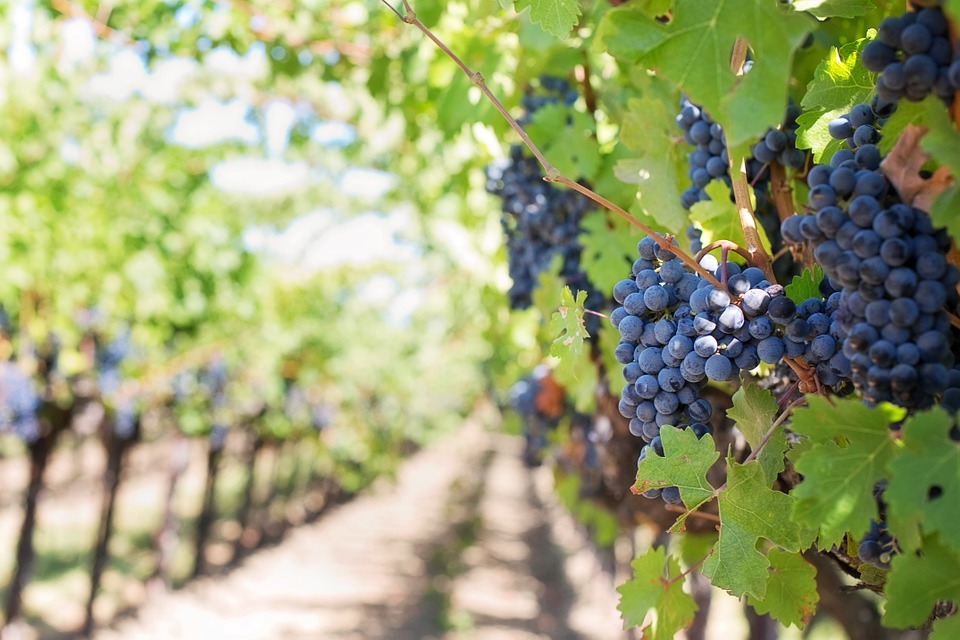 Hunter Valley is one of Australia's most renowned winemaking regions in the north. You can sample the best known local wine variety, Semillon, at many winery cellar doors across the valley. Make sure to try the Shiraz, Chardonnay, and Verdelho, also grown in this region. With award-winning restaurants and spa spots located throughout, a well deserved weekend of eating, drinking, and relaxing can easily be had in the hunter.
Hunter valley day trips from sydney by train cannot be complete without visiting a beautiful garden, a 25-acre paradise comprising 10 stunning feature gardens and thousands of flowers, trees, and shrubs. The 10-meter high waterfall above the Sunken garden is great for superb views, and the characters that come to life in the storybook garden are truly a sight to behold. If you are wanting to visit just for a day, recommend booking the full day Hunter Valley tour with gourmet food for the best bang for your buck!
Some other must-do activities include hunter valley gardens shopping, golden door health retreat/day spa, and the hot air balloon overlooking the vineyards all the way eyes can see! Lake Macquarie, Newcastle, Maitland, and Cessnock are also worth stopping by because they all fall under the same Hunter region.
Getting There: 1. From central station get on a Cityrail service to Maitland or Morisset with connecting buses from each of these stations to Cessnock. From Cessnock, it is 20 min (approx) taxi ride to your desired location in Wine Country. The whole journey takes around 3 hours so recommend starting early for a day trip.

2. Catch a regional Trainlink train that runs between Sydney and Singleton (platform 5), which is a 20min taxi ride from Cessnock.
10. Split to Manly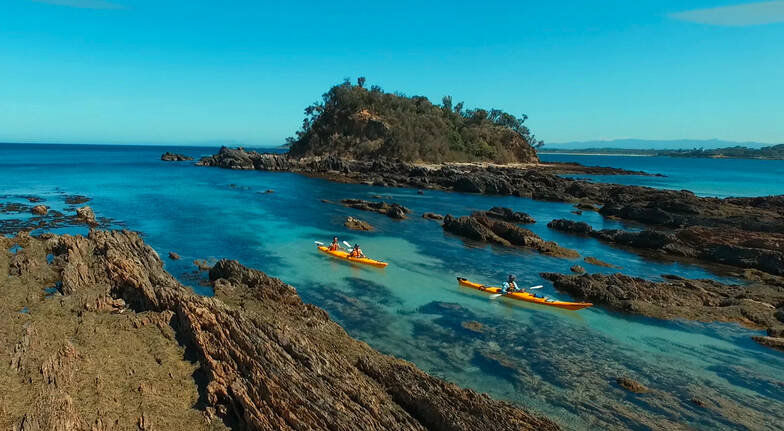 The Split bridge to Manly hike takes 3 hours but if you make a picnic along the way or have a post-hike meal at Manly then it could easily be 5-6 hours. Starting at the Mosman's Spit Bridge, this classic Sydney coastal walk shows you some of the most picturesque parts of Middle and North Harbours. If you been wanting to be in nature, water views, and lush green but don't want to travel hours on a train then this could be it.
Some of the must-see on this hike were Fisher Bay, Sandy Bay, Clontarf Beach, Castle Rock, and the spectacular view from Dobroyd Head. Also, don't miss the Aboriginal rock engravings at Grotto Point, the amazing views from Arabanoo lookout, gorgeous flora, and fauna, stunning harbor, bush, and ocean views. Also, recommend to pass by or take a dip at Reef Beach or Forty Baskets on your way to Manly and along the way marvel at multi-million dollar harbourside mansions and yachts!
You could also start this hike at Manly and end at the Split bridge but personally I prefer the other way because ending in Manly means you could enjoy a sundowner, food, or just relax at the beach and easily take the ferry back to the city.
Getting There: The split to Many is a beautiful 10KM /3 hours hike that can be considered one of the refreshing day trips from Sydney by public transport ie bus and ferry although you may need to catch the train first to get to Wynard station from where you need to switch to the bus. From Wynyard Station, Carrington St, Stand A (Platform A) get on the bus no 180 towards Collaroy Plat, get off in Spit West Reserve, Spit Rd (put this on your google maps).
Note: This stop is BEFORE the bridge. Once you get off the bus, cross the bridge by foot then at the end of the bridge, you should see the stairs going down the bridge. Follow that path, you are at the starting point of beautiful Split to Manly walk.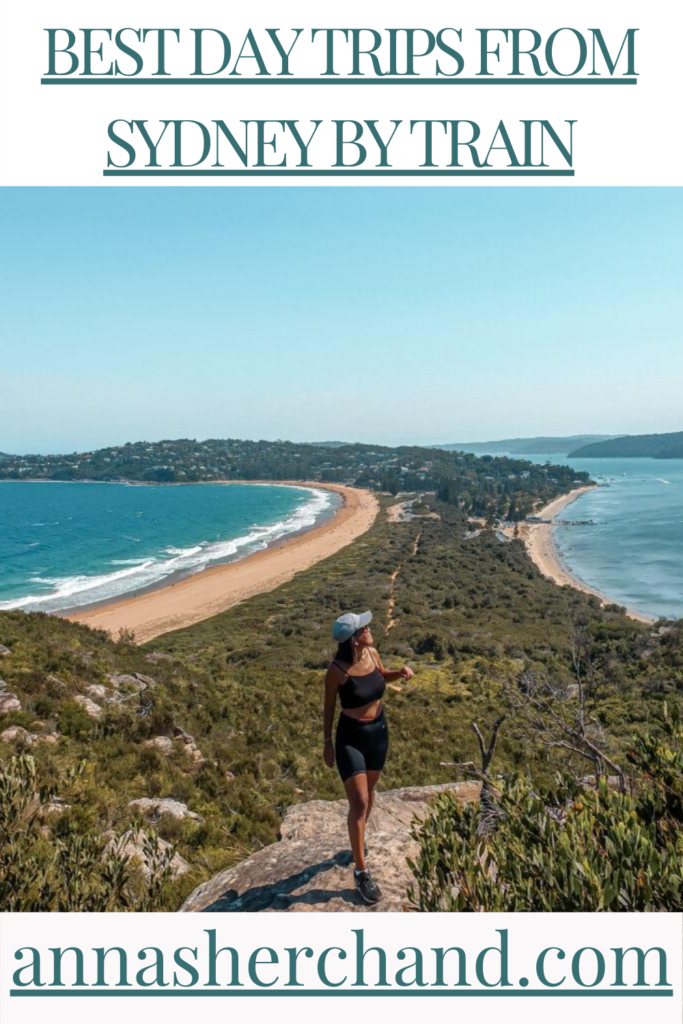 Let me know in the comments –
Best day trips from sydney by train