If you are looking for the best co working spaces in Sydney, I got you! As a digital nomad and currently, back home in Sydney, I was researching some of the best co working spaces Sydney to work from, and glad to have found some gems.
Usually, I work from home in CBD and my workday mostly includes client meetings all day. Hence it was imperative to find the shared office spaces that offered a quiet space where I can work all day without interruption, an unlimited high-speed internet, central location (not a fan of a long commute), and great coffee (the kitchen is a bonus). Plus the opportunity to network with like-minded people is always attractive! Anything more than these points were a plus on my decision-making process and, Of course, COVID safe practice installed spaces.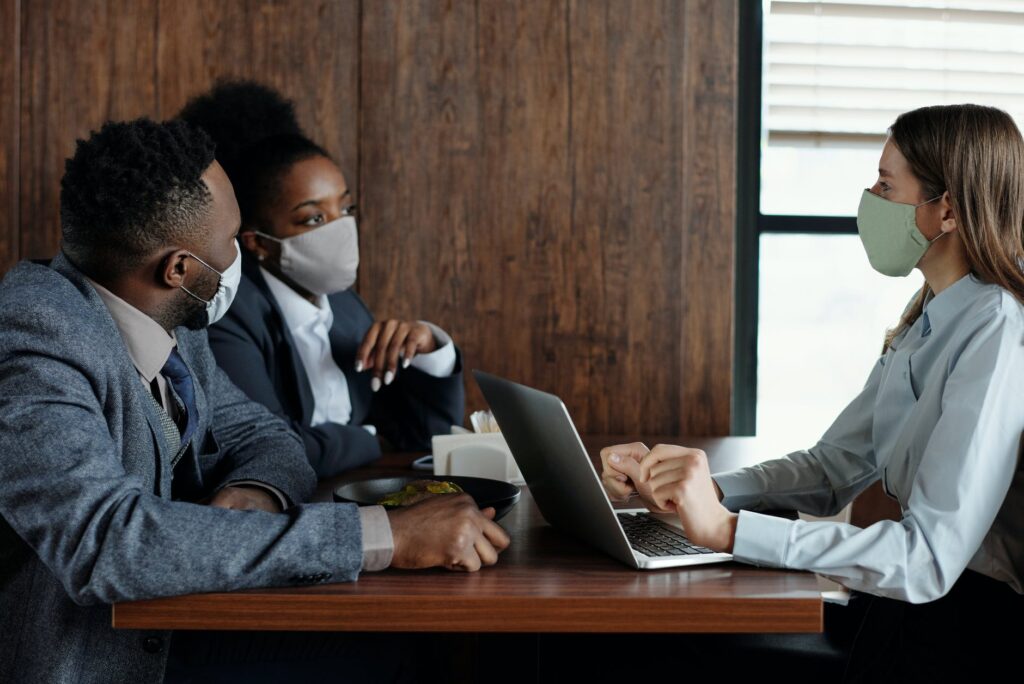 10 best co working spaces in Sydney
1. JustCo

Address: Sydney 2000- 60 Margaret Street, Level 21 to 22 and
175 Pitt Street, Level 14 to 17
Melbourne, Victoria 3000 – 447 Collins Street, Levels 4 – 5, 276 Flinders Street, Level 5 to 9, and 15 William Street, Level 17 to 20
JustCo offers private suites, a boardroom, kitchen facilities, and multiple other stylish workspaces. They have 2 branches in Sydney and 3 in Melbourne at the time of writing. They also have offices in different countries in Asia which is handy as you don't have to spend hours looking online.
All the JustCo co working spaces sydney are well located and offer coffee, free beer, and community events. The interior is pretty and modern chic and there are a lot of places around to go for lunch also.
Prices start at $100 p/m for using one-day p/m, just desk at $350 p/m, dedicated desk at $550 p/m, and private office studio at $690 p/m that comes with memberships and other benefits.
Trial offered – Yes (currently for 1 week in September 2020)
2. WeWork
Address: 100 Harris St Sydney NSW 2009
Do you know this space was a wool storage facility back in the day?! Currently the use of glass to keep the space light and bright is very easy to the eye. Whether you are a single person or a team of 50+, we work can serve you with their multiple common desk spaces, plenty of work booths, event space, and meeting rooms. Flexible plans, conference rooms, high-speed internet, and tons of other great amenities.
Prices start at $450 p/m for hot desks but for dedicated desks (Desk space in a shared lockable office with another starts from A$550 p/m and private office from A$1,620 p/m.

Trial offered – No
3. Your Desk
Address: Level 1/204 Clarence Street, Sydney NSW 2000
Your desk is centrally located a stone throw away from Town Hall station. This coworking space includes standard meeting rooms, over 40 an open-plan workspace, quiet zones, lounge room, private office suites, and function facilities within its beautifully designed space.
I noticed that they offer dedicated space on a monthly or 12-month agreement. Full-time members have 24/7 access, ownership of their space and free use of meeting rooms.
Part-Time: Work the way you want. Once a month or every day. Part-time scales to fit you. No lock-in contracts and access to meeting rooms at a discounted rate.
Price starts from $100 p/m for a virtual office, $600 for a dedicated desk, part-time use at $350 p/m, and Fully furnished Office for $4,500 p/m.

Trial – Not offered
4. The Treehouse
Address: Sun Studios – Maddox St, Alexandria
This co-working space has loads of green plants and great lighting for visual creators to connect and grow. Whether you are a photographer or content creator, this place will be suitable with the option of daily Flexi membership access or longer-term Resident memberships.
They offer options of just booking either the meeting room, Flexi membership desk or just editing desk or a resident membership also but the price is not stated online.

Trial – Not offered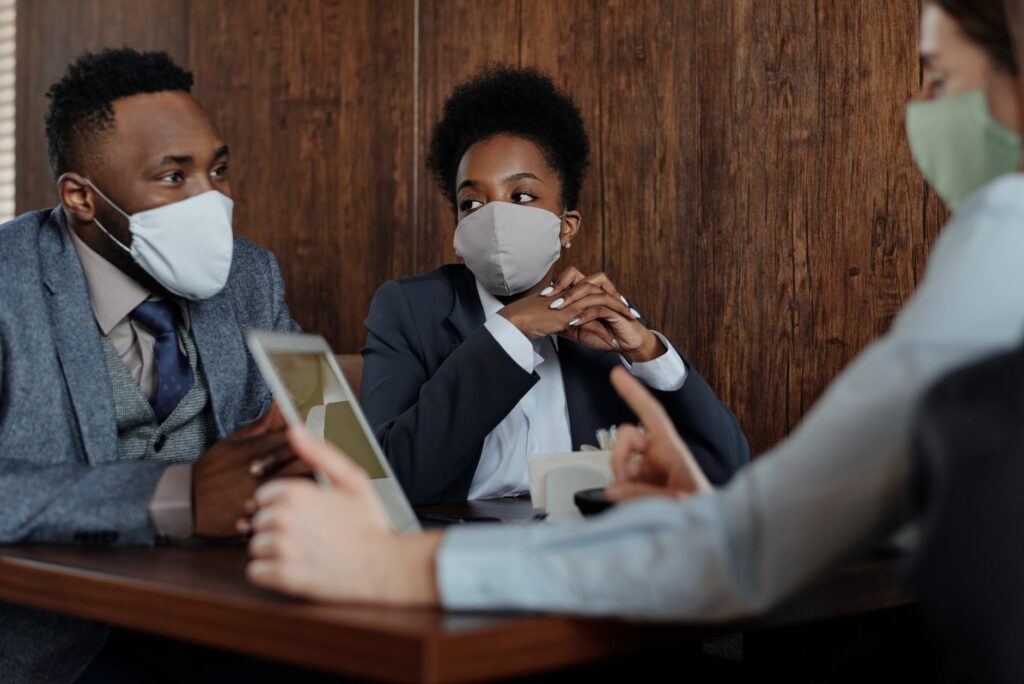 5. Workspace 365
Address: Level 11/66 Clarence St, Sydney NSW 2000
Workspace 365 offers 6 co working spaces Sydney CBD (scattered around martin place, George street and york street), 8 in Melbourne, and 4 in Brisbane. Each one looks to be designed with a different interior but some coworking spaces come with private office, teams room, break out room, Flexi desk, day office, or even event space and meditation room.
Price not stated online but previously was $138 p/w for dedicated desks and $432 p/w for a private office.

Trial – Not offered
6. Hub Australia
Address: 3rd Floor, Customs House, 31 Alfred St, Sydney NSW 2000 and
Level 3/ 223 Liverpool Street, Darlinghurst NSW 2010
First opened in 2013, now Hub Australia has 2 locations. Hub Hyde Park opened in early 2018 and the new site Hub Customs House opening August 2019. There is also an onsite cafe, secure fiber, business event space, exercise studio, meeting spaces, of course, member kitchen, and Media and Podcast Studio! This work club also operates in Melbourne (3 locations and 4th one opening next year), Adelaide (1), and Brisbane (1).
At Hub, the coins are used for meeting space usage by members – each member has an included amount of coins used to book meeting rooms per month. They have customized office and suite pricing to each team size and term length so don't offer to price for that, but they are definitely available! Day passes/hotdesking for $50+GST for each clubhouse too.

Trial – Not offered
7. The Porter
Address: 1 O'Connell St, Sydney
When you walk into the Porter, you feel like you are actually walking into a luxury hotel lobby and that's because it is not only a coworking space but also a premier executive lounge, and event space! With a wide range of flexible rooms and amenities it is perfect for solo work, host small meetings, or even for larger events.
Price not stated online but mentions they offer a range of memberships on a daily, monthly, quarterly, half-yearly, and yearly basis. Something worth noting is you can bring up to three (3) guests at no extra charge on their monthly & annual memberships.

Trial – Not offered
8. Desk Space
Address: 85 William St, Darlinghurst NSW 2010
Another cool co working spaces sydney is Desk Space. Located not too far from the city, they offer great facilities and clean and tidy spaces. The facilities include daily cleaning, IT Support, 24/7 building access, office supplies, social events, printers, micro-roasted coffee pods, mail & package handling, and private phone booths.
Price starts from $165 per week for an open-plan desk, 24/7 access with a large dedicated desk and access to their network and Slack team, Private office from $ 440/week and from $ 50/hour for a meeting room or private, quiet space, access to all amenities, and spaces suiting up to 14 people available.

Trail: One day or multi-day case by case
9. La Porte Space
Address: 87/103 Epsom Rd, Rosebery NSW 2018
La Porte offers more than just serviced offices, you can also book the space as a photographic studio, event space, shoots, or even showings. That includes 5 open-plan offices and multiple studios. There is a concierge, valet services, and a barista bar also.
Price starts from $450 per week

Trial – Not offered
10. The Office Space
Address: 55 Brisbane St, Surry Hills NSW 2010 and 69 Reservoir St
The Office Space boasts 2 locations and both have the options for private or more collaborative spaces, and mixes quiet hubs and private office suites, with a meeting area and breakout spaces. Paramount also has a café, bar, and cinema giving it a luxury shared workspace vibes. Their communal spaces such as kitchens, indoor gardens, or mini-libraries are great to perhaps strike up a conversation with a stranger, sparking new ideas and connections or for opportunities to learn, network, and socialize.
Price not stated online but previously from $200 per day.
Trial – Not offered
Couple other spaces also come highly recommended which are called the common room and Emerge.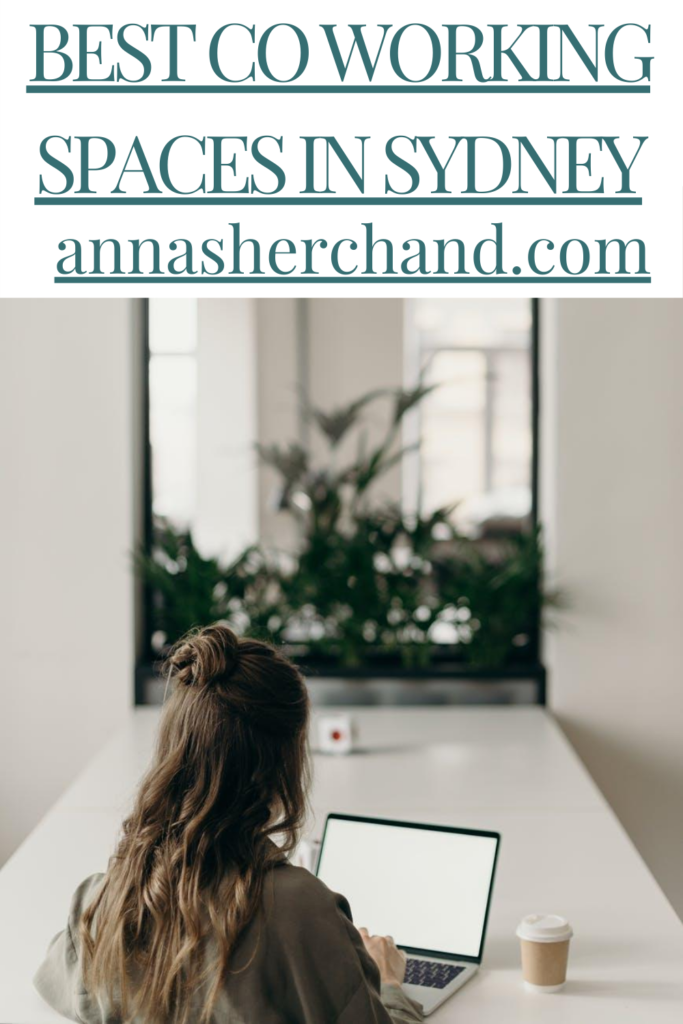 Let me know in the comments –
Best co working spaces in Sydney