Do you have plans to visit Sydney after this quarantine? Have you been to Sydney but can't get enough of this fantastic city? Are you living in Sydney but didn't have extra time to visit all the beautiful corners of new south wales? The good news is you don't have to leave the comfort of your home and risk yourself from getting infected outside to explore our beautiful city. Here are ten virtual experiences in Sydney you can do it from home!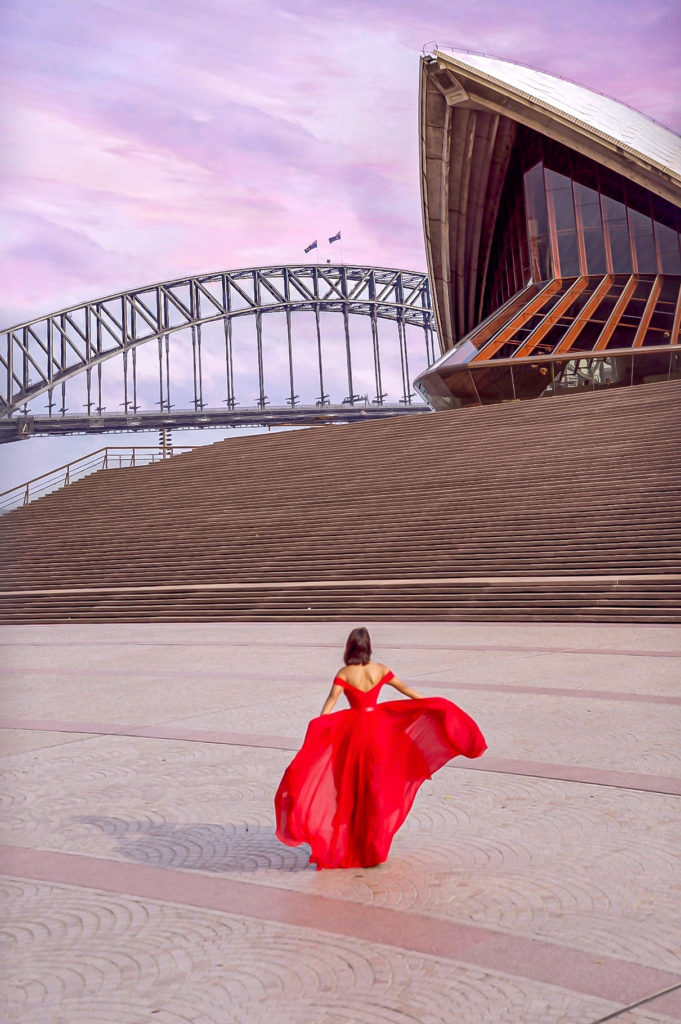 10 Best Virtual Experiences in Sydney
1. Taronga Zoo
Taronga Zoo offers live streams of the different parts of the zoo. You can watch cheeky Asian Elephant calf Jai Dee eat, bathe and play with his mum and aunt.
On another part of the zoo, you can spend time with three Sumatran cubs. If you stay with them for a longer time, you may catch them playing or having fun on the Jeep.
If you're not a fan of tigers and elephants, watch the live action from the nineteen Meerkats as they play under the sun, and eat! These 50-centimeter long animal with thick, brown-striped fur, a small, spiked face, and big eyes surrounded by dark spots are so adorable to watch.
How about watching the seals as they glide past the glass with the crystal blue water in the backdrop? This is a great virtual reality experience in the zoo!
2. Government House
The virtual walk inside the Government House gives you a stunning view of the Western Terrace, Main Tower, Porte-cochere, Moreton Bay Fig Tree, and Eastern Terrace.
Another great feature of this virtual experience is the presence of an online tour guide in the form of a pop-up trivia explaining the significance of each area giving the time travel vibes.
Through this 360 view, you can also visit the different chambers of the buildings like the main hall, ballroom, and dining room. Slow down your tour and take a closer look at the great pieces of furniture and paintings.
Moreover, your visit to the Government House will not be complete if you will not go around and take a look at the fountain, the Rose Garden, and the huge fig tree.
3. Cowra Japanese Virtual Tour
Another virtual garden tour you must not miss in Sydney is the Cowra Japanese Garden. Here, let your eyes feast on the rocky hillside dotted with immaculately shaped bushes and beautiful ornamental plants.
Just like in any Japanese garden, there are also waterfalls, lakes, and streams. This garden is the perfect virtual walk in the park.
4. Wendy Whiteley's Secret Garden
You can explore from the comfort of your home one of Sydney's secret garden, Wendy Whiteley's Secret Garden, just beside Sydney Harbour. However, this garden is no longer a secret since it is already open to the public.
Cannot go out due to social distancing and home isolation? Don't worry. You can take a digital walk-in-the-park and explore Wendy Whiteley's Secret Garden, which is known for its green canopy, quiet pathways, and various native trees.
5. Sydney Harbor
Simply 360 gives the online tourist a stunning tour of the Sydney Harbor. It is one of the best virtual experiences in Sydney that feels like you're on a summer day enjoying this fantastic architectural landscape featuring the Sydney Opera House, Sydney Harbour Bridge, Luna Park, Fort Denison, and Circular Quay plus the kilometers of blue coastal line.
6. Virtual Aquarium
Visiting Sydney's Virtual Aquarium can be a fun family activity with your kids during home isolation.
SEA LIFE Sydney Aquarium is running a live feed at 11:30 in the morning on different days of the week. Watch their live streams via Facebook and discover amazing things about Pig the Dugong, Gentoo and King Penguins, baby seahorses, and turtles.
You can also learn more about what the keepers do at the aquarium, like scrubbing the tank floor.
7. Australian Museum
Google Arts and Culture offers virtual visitors the chance to explore different specimens up close inside Australia's oldest museum.
There are almost 30 specimens for virtual viewing like the penguins, Australian Lung Fish, Greater Bilby, and Brown Lemur.
8. HMB Endeavour
This virtual tour is a replica of the HMB Endeavour that James Cook sailed to observe the Transit of Venus and to find "Terra Australis incognita."
You may choose which deck to view: Upper Deck, Lower Deck, or After Fall Deck. You may also click on a hot spot, and essential information will pop up.
9. Museum of Applied Arts and Sciences
The Museum of Applied Arts and Sciences is Australia's contemporary museum for excellence and innovation in applied arts and sciences. It includes the Powerhouse Museum, Sydney Observatory and Discovery Centre.
Google Arts and Culture offer three museum views for the online visitor: Sydney Observatory – Outdoor, Sydney Observatory – Indoor, and Museum of Applied Arts and Sciences.
Inside the museum, you can take a closer look at more than 20 pieces of historical items like the Horse-drawn omnibus, Catalina flying boat, Fuld' Bauhaus' telephone, and Strasburg clock model by Richard Bartholomew Smith.
10. Sydney Opera House
Have you ever been to Australia's top destination, the Sydney Opera House? The Opera House has been home to many of the world's greatest artists and performances, and you can view its 53 online exhibits without leaving your house. That's great news!
Click on the outdoor museum view and enjoy what it feels like strolling outside one of Australia's most celebrated landmarks.
Also, have a VIP tour of the ground, first and second floor of the Opera House, the Utzon room, and finally the concert hall, which has 2,679 seats.
Sydney is just one click away from you. So, what are you waiting for? Gather your family members and discover Sydney – virtually!
And when it all ends go have an adventure at the virtual reality escape rooms. These games are fun and a bit of a challenge. I love them! Great exercise for team building but also quality time with your friends or family. Advanced booking is recommended and you can also buy gift vouchers. I added this here because I think it gives a fun experience of a virtual reality world and that is how I started my love for virtual room and tours.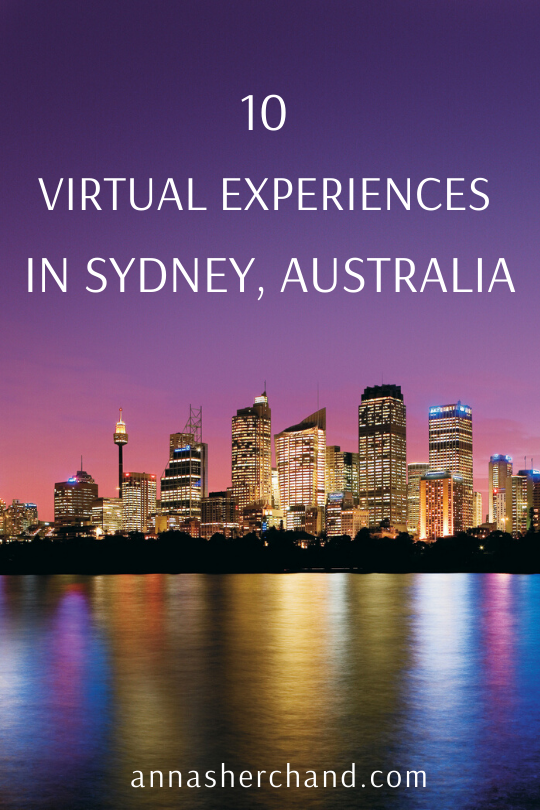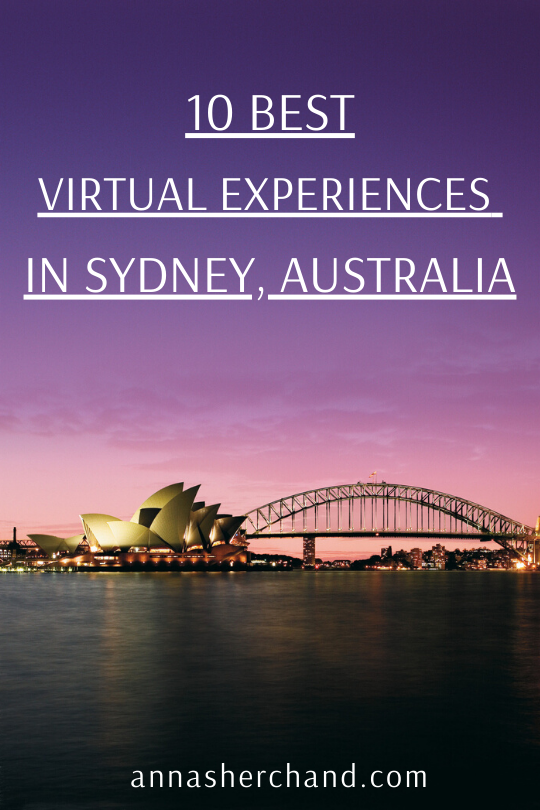 Let me know in the comments –
10 Virtual Experiences in Sydney