Looking for unusual things to do in Sofia? I got them all 6 here for you with photos and locations to do these activities. Just click on the name of the places as it will take you straight to the google maps. Further, along with the post, I will also be sharing the travel tips to Bulgaria so keep an eye out for that as it will help you with your travels.
Sofia is the second European capital after Athens. And here's the secret it got its name from the St. Sofia Church, not from a lady named Sofia! This city offers tons of attractions that span the centuries, with a mix of architecture ranging from Byzantine churches to communist-era relics, over 30 museums and Vitosha mountain not far from the city. But today, it's all about the unique things to do in Sofia, so let's get into it!
In case you only have 1 day in Sofia, read What to see in Sofia in 1 day 
So what are the 6 Unusual things to do in Sofia?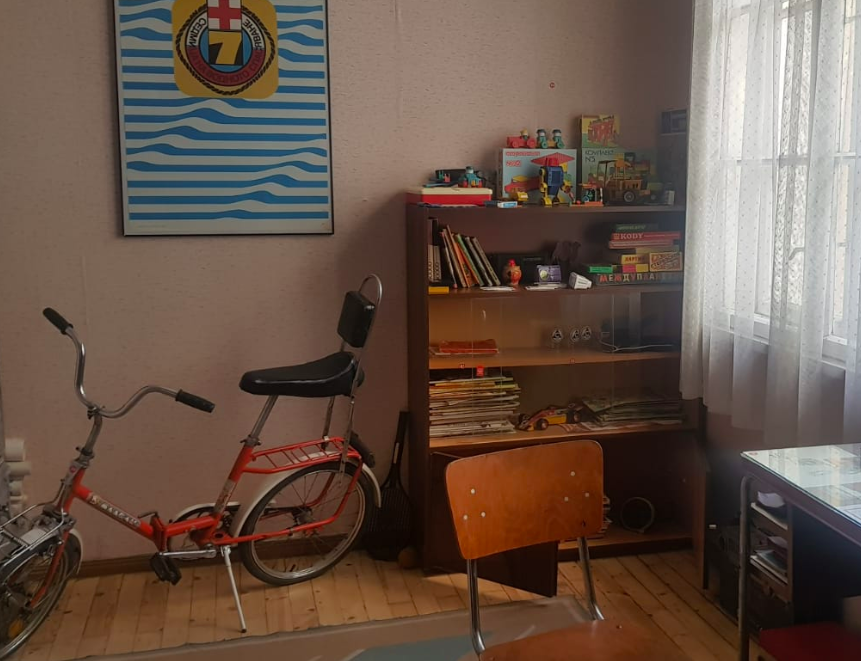 When you enter the red flat, it will give you this unusual feeling of traveling back in time to communist Bulgaria of the 1980s. It's like you are visiting the home of an average family and discover what everyday life was like for ordinary Bulgarians during the Cold War!
Work and leisure, school and vacation, eating, drinking, watching TV, partying and doing the chores – how did these things happen in the days of Reagan and Gorbachev? Go to the Red Flat and find out for yourself. The entrance costs 18 BGN or 9 euro pp and opens every day 1030 am – 6 pm.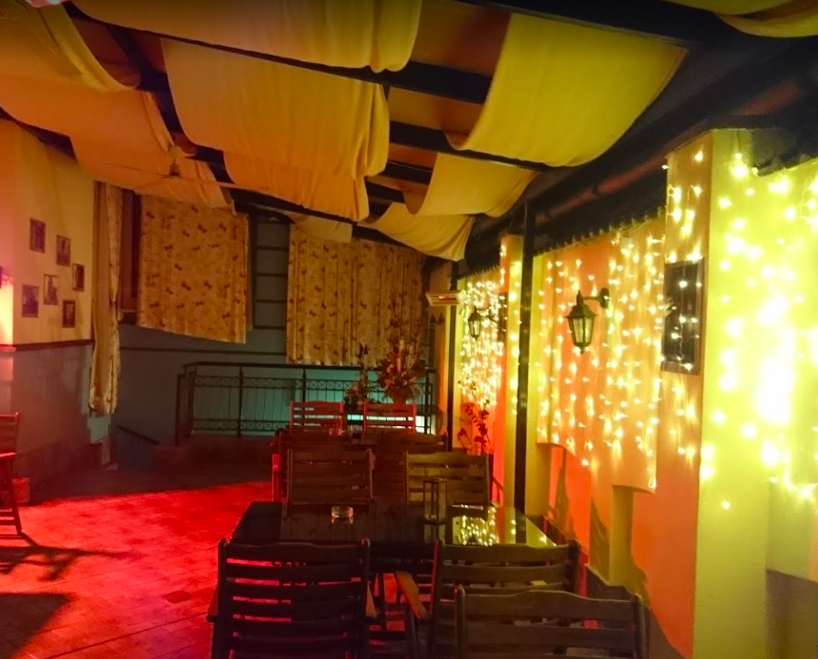 I always wanted to visit a dark/blind restaurant after I watched the La-La land movie. And as life happens I got the opportunity in Sofia! It was an incredibly personal experience!
You can go through the menu and pick what you want to eat when booking the table online.
So at first, you have to wash your hands and no phone or camera is allowed inside. Your waiter who doesn't have sight will take you inside and then it begins. You can see nothing. NOTHING! You are free to ask questions and chat with your waiter but no walking around etc.
As I was on my own, I spoke with my waiter for a bit and she shared how she was managing her life on a daily basis. That just teared me up! Moments like this in my travels have made me soft you guys! Nonetheless, I recommend checking out this usual experience in Sofia.
It is also a great place to support a local business that is employing disabled people.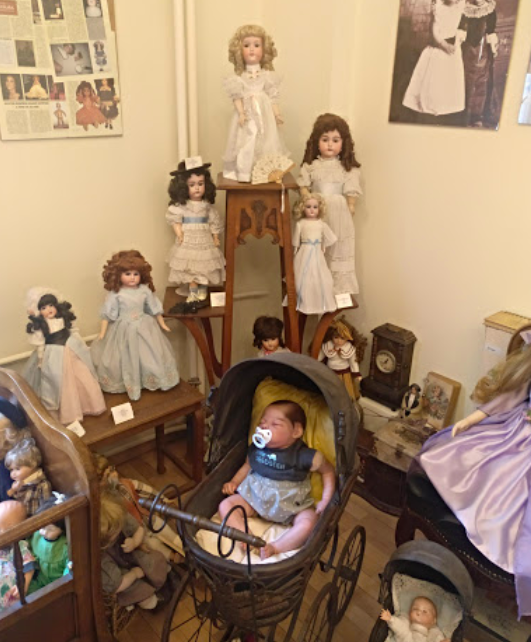 Let me clear this first, yes that baby on a blue shirt is a doll too! Can we agree the workmanship is out of this world?! At first glance I thought it was a real baby!
There are many unusual dolls like this in this dollhouse, even the bathroom and stairs are full of unique dolls which makes it easily one of the unusual things to do in Sofia!
The Kuklite Museum of Dolls is a unique dollhouse with over 3000 dolls in Bulgaria, a workshop and a birthday party center too! There are porcelain dolls, antique, ritual, contemporary, puppets, souvenir dolls from Bulgaria and from all the countries in the world, vintage, collectible and more. I even found a doll from Nepal (a Kumari!)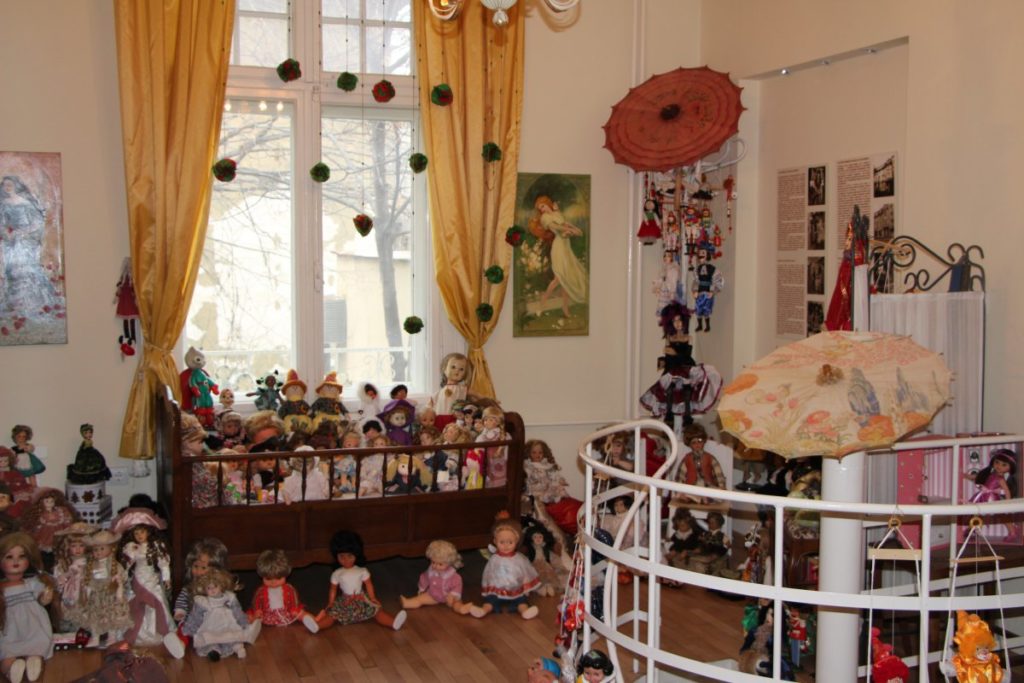 This dollhouse also has a section that showcases the Bulgarian folklore with culture and traditional clothes. It is located in the center of Sofia in a 100-year-old aristocratic house – a monument of neoclassical style architecture and has a cozy courtyard. Open Monday- Friday 12- 6 pm and Saturday with booking. No cost!!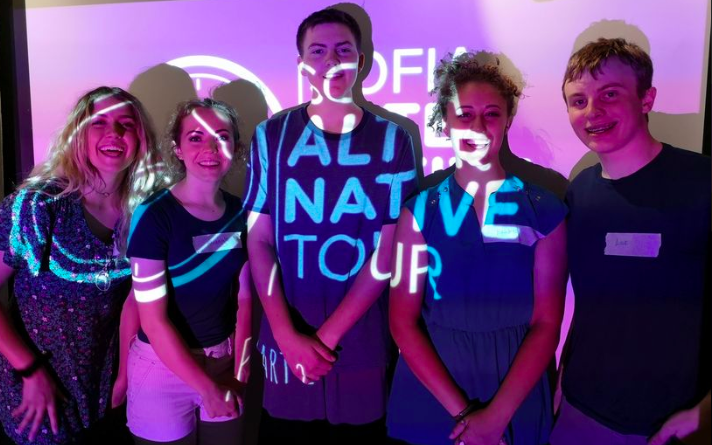 As the name suggests, this tour offers something different, unique and unconventional. A tour that you run on your own! What makes it more unusual is, the tour totally depends on your skills to navigate and find things. Perfect fit if you want to feel like a local explorer, solving different puzzles on your own.
Once you arrive at the Palace of Justice in Sofia at 2 PM any of these days Monday, Friday, and/or Saturday, they will hand you a starter pack with instructions and you can start this unusual adventure!
Just don't forget to bring 18 lions (it means lev which is Bulguraian currency) or 9 euro per person to pay for the pack. Everything you need to know will be inside the pack! With this tour, you can discover sides of Sofia even the locals rarely see! Think about Sofia's less known, hidden and unusual spots.
This unique tour is focused on the alternative side of Sofia and that 4 hours of fun adventure filled with half escape room and half treasure hunt like activity.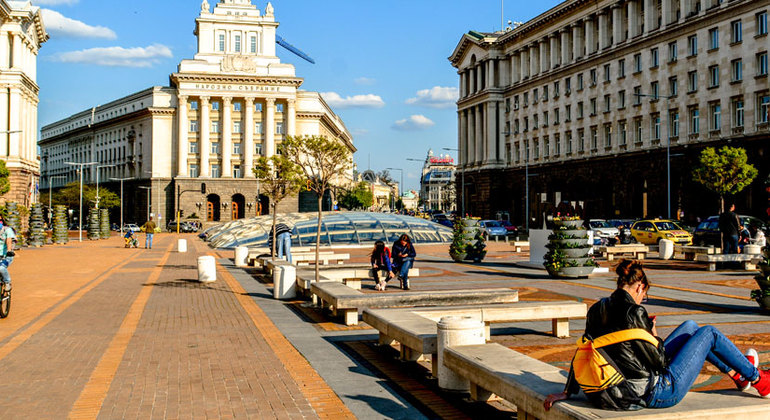 If you want to see Sofia from a unique angle, take part in this communist tour. You can find out what it was like on the eastern side of the Iron Curtain! A 45 year-long history presented in only 3 – 3.5 hours, including the reasons that led to it and its consequences.
The main goal of this tour is to present this controversial period of history in an objective and informative way. Cost is 22 lev or 11 euro per person and they run this every day between April – October, and November to March – Mon, Thur, Fri, Sat, and Sunday.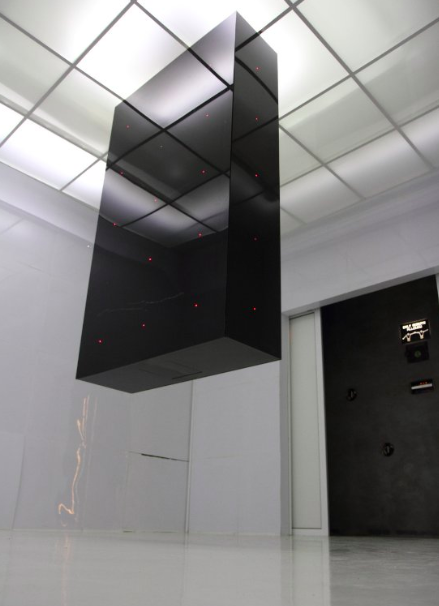 If you believe there was nothing else to surprise you in Sofia, go play "lost one" game at the Dextrophobia rooms! They are the pioneers of "escape room games" in Sofia. The unique games combine aspects of real-life with intellectual challenge and team spirit.
You can explore 1 of 4 adventure scenarios, escaping from a secret laboratory, fighting robots, traveling with a time machine or helping King Arthur and Merlin to find Excalibur! The choice is yours.
It costs 40 lev deposit to make a reservation and an additional 20 lev for each member of your team. They are open Monday – Sunday: 12:00-22:00. just bear in mind this is the only activity in this list that requires at least 2 people!
Do you know Bulgarian money is called Lev which means Lion in Bulgarian language?
Travel Tips to Sofia, Bulgaria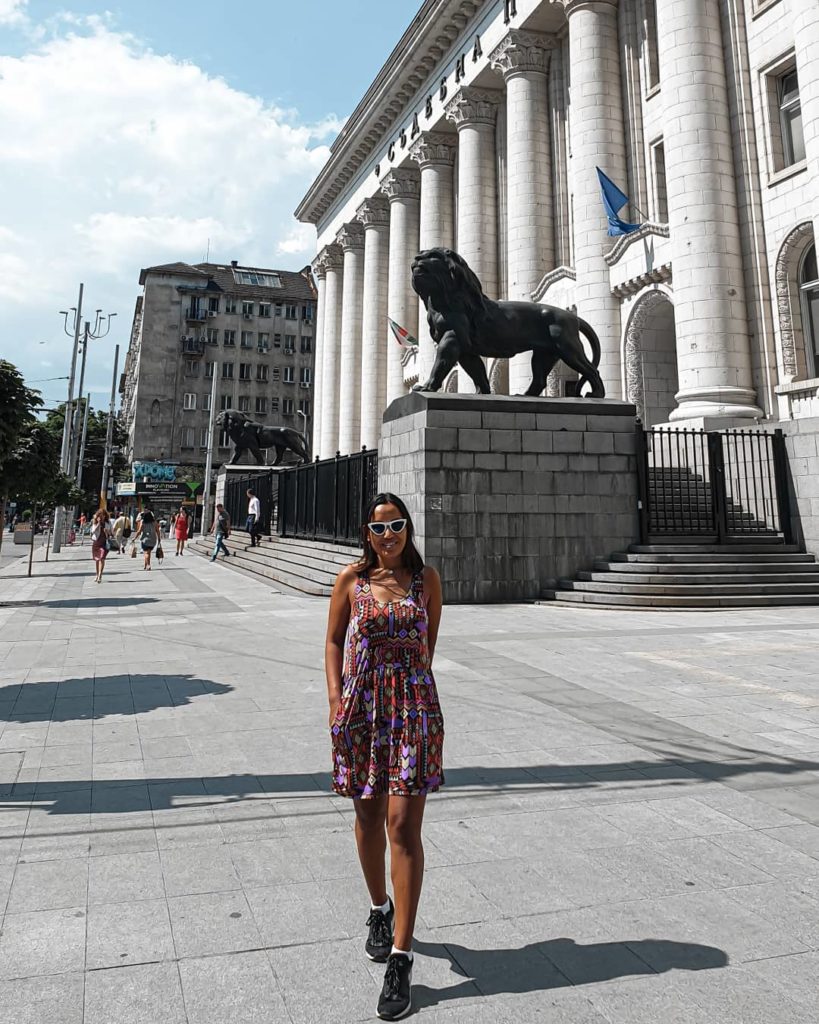 Where to find cheap flights to Sofia?
I recommend going through the most trusted sites such as Skyscanner or Momodo. to find the cheapest flight rates. I personally use them even after all these years.
Where to stay in Sofia?
Two Options. 1. You can open a new Airbnb account with my link and enjoy a $76 discount for your first booking. Stay in some of the best neighborhoods in Sofia, Bulgaria.
Alternatively, you can check hotel prices and book it through trusted Agoda, or Booking.com
How to arrive in Sofia city from the airport?
There is no uber or any taxi app in Sofia now. So I highly recommend this service.
This transfer service gathers visitors from the same flights and transports you between Sofia Airport and your hotel/accommodation in Sofia. Depending on the number of bookings, the vehicles used are cars, either 8 seater shuttle buses or mini-buses. If you are the only booking for your flight, then the vehicle would be similar to a private taxi transfer. Whatever type of vehicle used, your journey will be pleasant.
The driver will be waiting for you at Sofia Airport Arrivals, and he will be displaying a board with your name. The flight schedules are monitored so in the event of your flight being delayed your driver will be aware and will be waiting for you when you arrive.
What currency do they use?
The currency used is the Bulgarian Lev (BGN) although some tours & more expensive items are quoted in Euro (€). Overall you will find Bulgaria is a very cheap country to travel and most places such as bars & restaurants take cash & credit cards. There are also many ATMs across the city & at the airport.
Do locals in Sofia speak English?
For the most part, locals speak Bulgarian, but most people involved in tourism speak excellent English.
How to move around Sofia?
I am going to suggest three options.
Metro
A common transport option in Sofia is the metro because it is cheap, clean, easy to navigate & efficient. Each journey costs 1.6BGN. You can purchase tickets from the machines or kiosks at the entrance.
Taxi
You can download the Taxify or Yellow Taxis App to order a cab in Sofia. The app works in the same way as Uber in terms of booking & tracking but once it arrives you pay cash at the end of your journey. Make sure they use the meter, so you are not overcharged & ask before you move how much it is likely to be, just in case. OR you can just ask the hotel reception to get you one!
Tram
There is a tram system but I didn't get to experience it as the Metro was so convenient.
Bus
Buses are there for long distances, for example, to go to Plovdiv.
Is Sofia safe for solo female travelers?
Yes! It is completely safe! I walked the city streets alone around 10-11 pm (it was a city center) and never felt afraid. Something I noticed is though Sofia has a major problem with stray animals, especially dogs. They were not threatening but it's worth mentioning as it can be a little frustrating. Do not walk around carelessly with a bunch of fresh meat or prepared food when there are large stray dogs around. Do not flash large amounts of money in public as people are watching. But all this goes for any country. Bulgaria is not only safe, but it's also cheap, beautiful, unspoiled, and the sights to see are incredible!
I have detailed travel resources right here. Save money, learn what and how.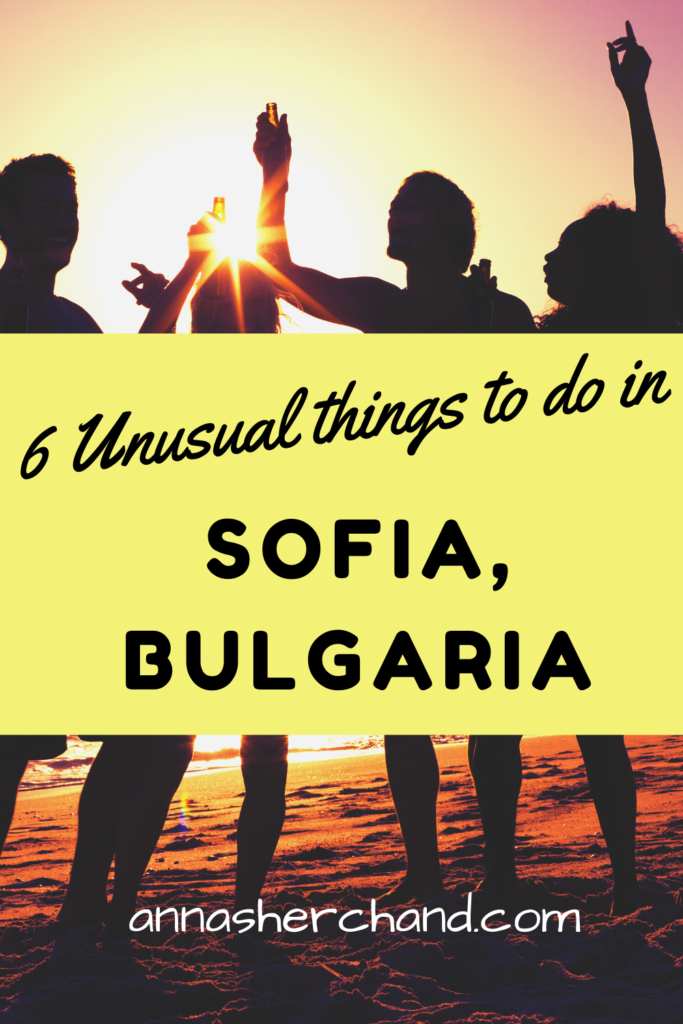 Let me know in the comments-
6 Unusual things to do in Sofia (With photos)