If you are looking for luxury accommodation in Danang, Central Vietnam. Here is my experience of the Premier Village Danang Resort review (managed by ACCOR Hotels) to consider your stay.
Premium Village Danang Resort is located along the beautiful My An Beach and conveniently close to Danang city too. There is also Han and Con Market nearby and Non-Nuoc Sculpture Village. It is a family-oriented resort where you can book the whole 2-3 bedroom Villas for your family and friends. But if you are a solo traveler like myself, there is no harm in having the Villa to yourself especially if it comes with a private pool! Either way, I hope this review helps you make up your mind and you get to experience this beautiful place for yourself soon.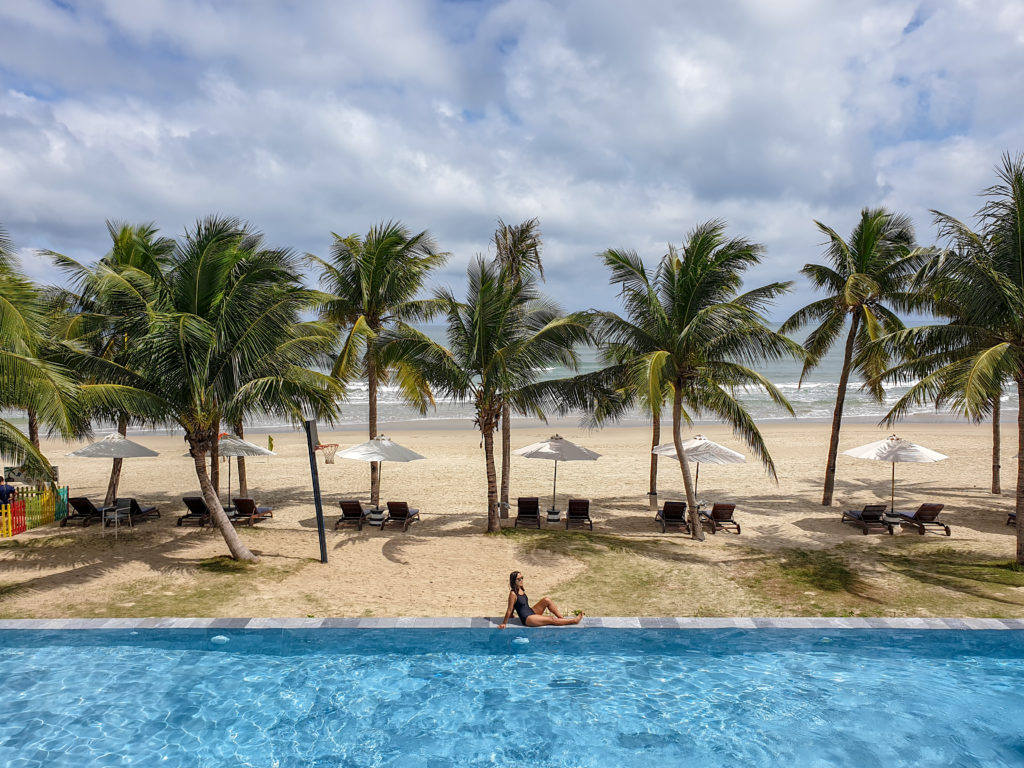 Now, let's start with my experience of staying at Premier Village Danang Resort
Hotel Address: 99 Vo Nguyen Giap Street, Ngu Hanh Son District, Danang City, Vietnam
Room Type: Garden View Villa
Total Villas: 111
How to get here: It takes 15 mins by taxi from Danang International Airport, 20mins by taxi from the train station and 25 mins by taxi from the Danang bus stop. I recommend installing the Grab app to get a taxi where the price is set before you start your journey to the hotel. https://r.grab.com/grabannasmate For my readers, here is the discounted ride with Grab (up to VND 30000 off)! Just register using this referral code GRABANNASMATE, and save your hard-earned money.
Premier Village Danang Resort Review, managed by ACCOR Hotels
Check-in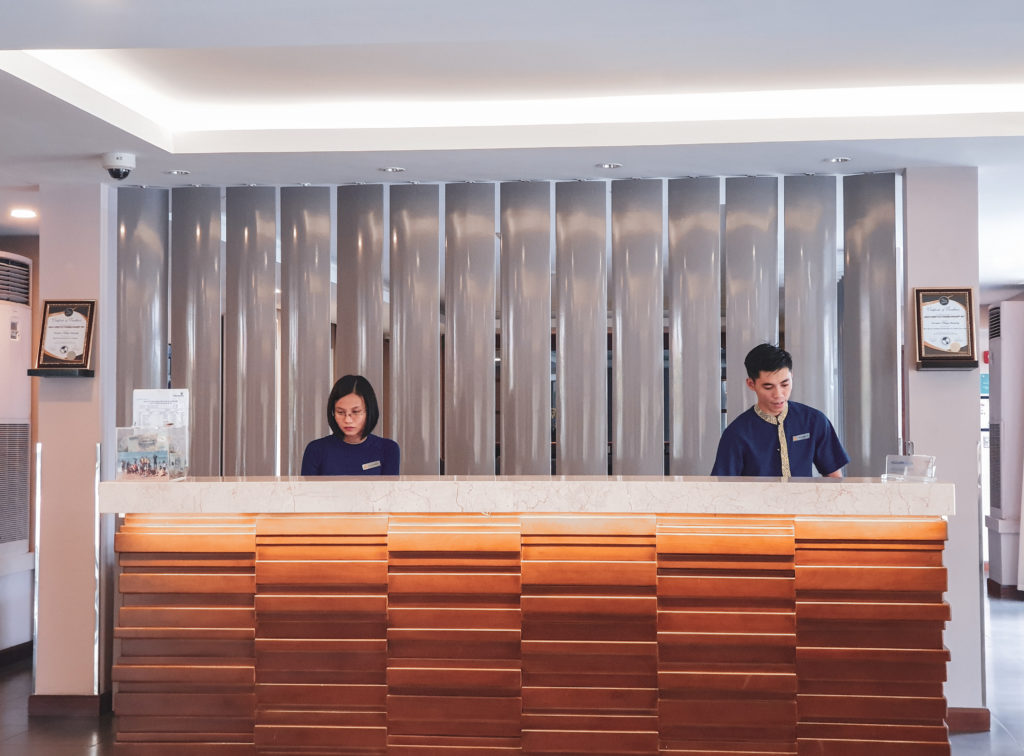 My flight from Hanoi to Danang landed in the afternoon. I then took the grab bike to the hotel. It was about 15mins ride and easy to get to. Upon arrival, I was greeted with warm smiles and handed the key to my room in no time. I could tell from the first impression, Staffs were professional, customer service was excellent and check-in was smooth and quick. It was such a luxury to get on the buggy to my villa even if it was only 5 mins walk!
3 Bedroom in my Garden View Villa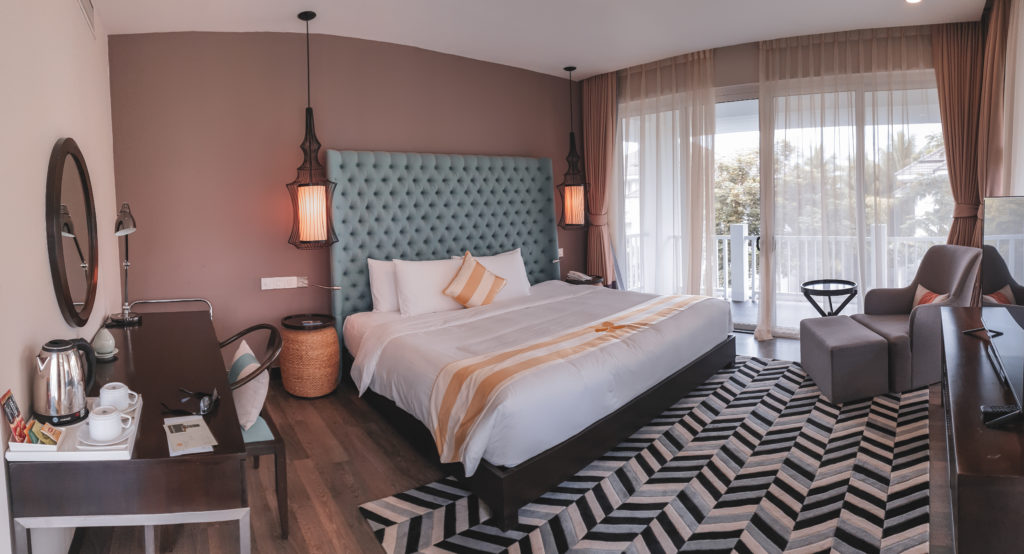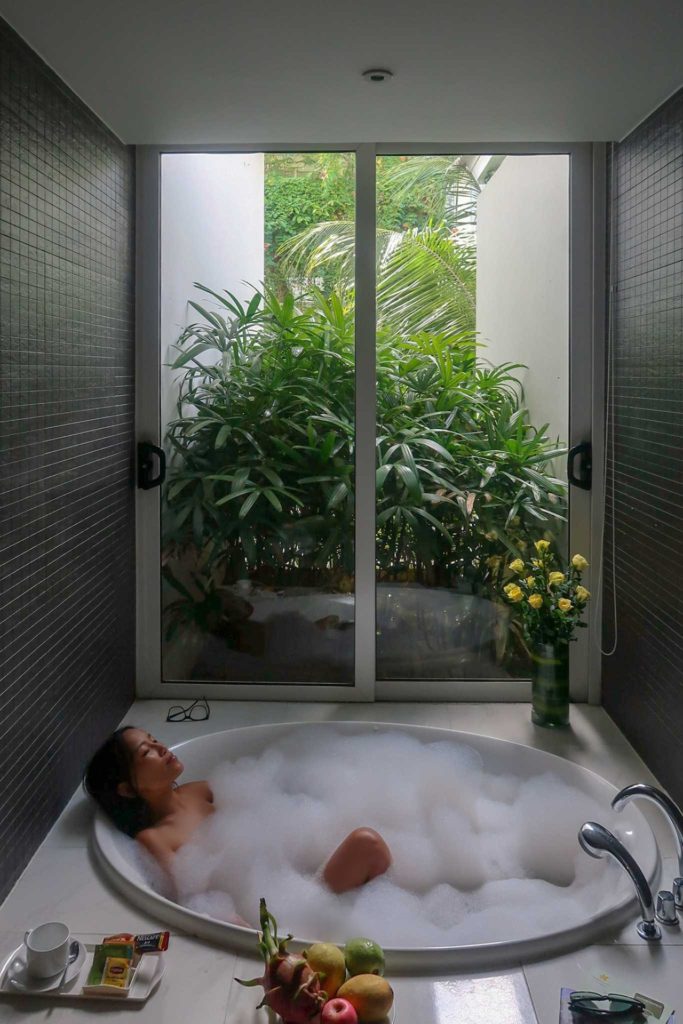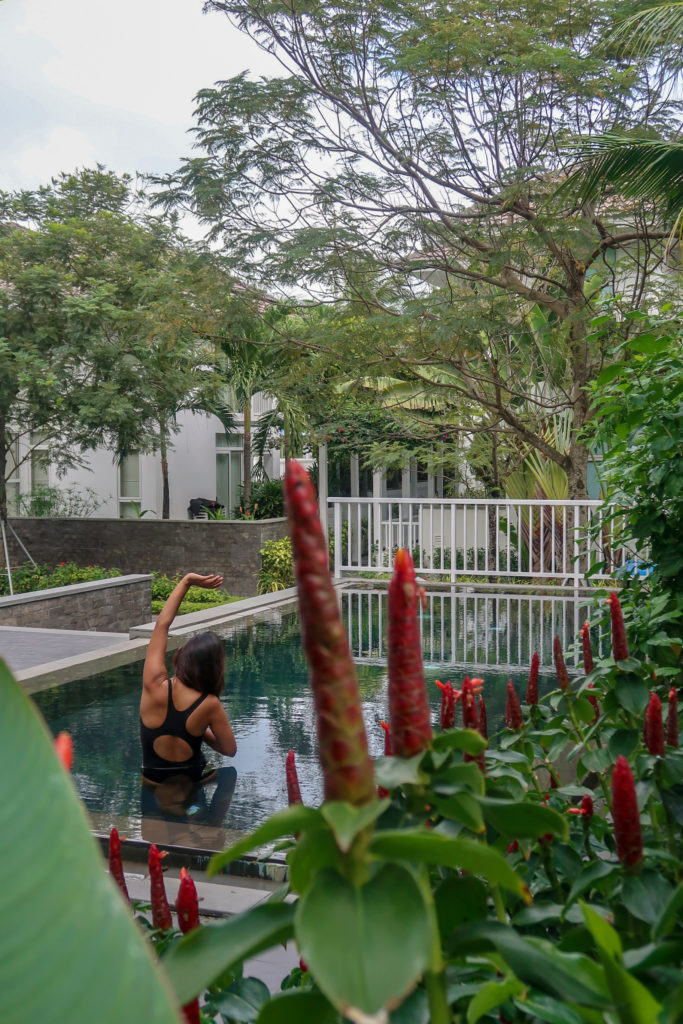 Before entering the Villa, there was a pretty Private pool on the left with a lovely garden. Then inside the Villa, there was a lounge room, first bedroom at the back and Kitchen on the ground floor, my room on the second floor and third bedroom on the top floor. My bed had fresh pretty colors combined together to bring the summery vacation vibe in the room. I loved it especially the bath overlooking the greens plants outside and the private pool. I could feel the privacy and tranquillity at my fingertips!
Dinner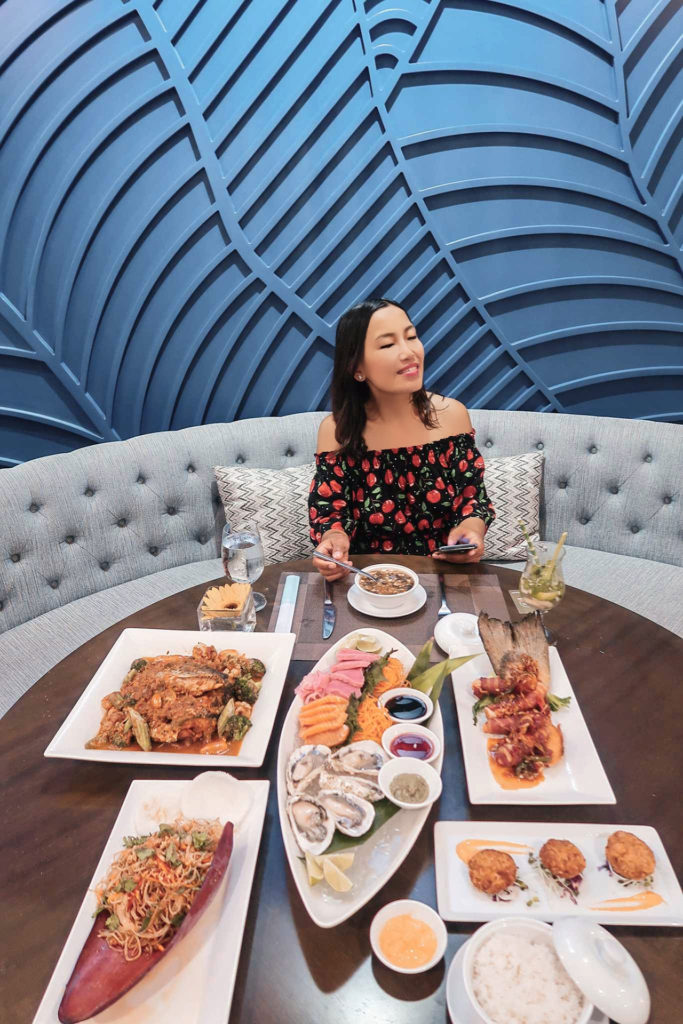 After resting and relaxing the rest of the afternoon, it was time for Dinner. If the weather is nice, dinner can be served at the Nautica Beach Club where the pool bar is located but the night I stayed it was raining and windy. So, the dinner was at the Ca Chuon Co Restaurant. The Resort boasts 2 different restaurants. Lemongrass restaurant and Ca Chuon Co restaurant.
As you can see in the picture, I had a banana flower salad
(I didn't know banana trees had flowers!), scallops soup, fresh sashimi and oysters, crab cakes, and Salmon head/ Salmon tail wrapped in bacon. It was delicious. Ca Chuon is a well-known seafood restaurant in Danang. So, do yourself a favor and check it out for some of the best seafood while you are in Danang.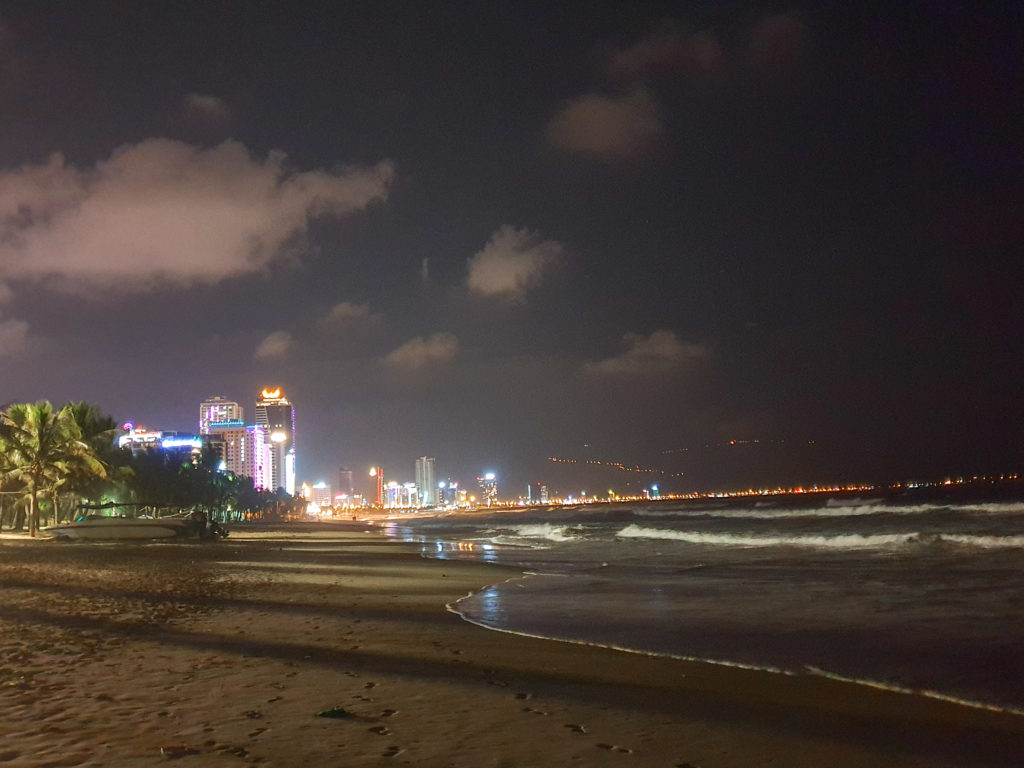 After the belly full of yummy meals, I went for a walk on the private beach that the resort owns. It was nice to just stroll along the sea with twinkling stars above and the palms trees around me.
Breakfast
The next morning, I woke up to a nice buffet breakfast. There were many local and international breakfast varieties. Coffee was good and so was the breakfast setting at the Lemongrass restaurant with the second swimming pool.
Outdoor Infinity Swimming Pool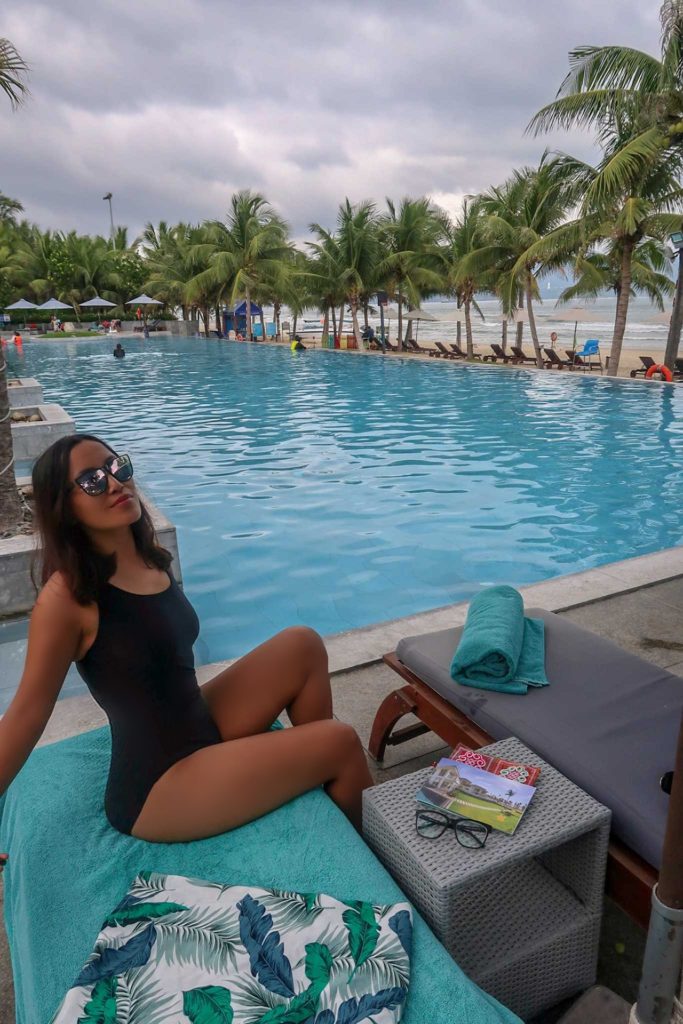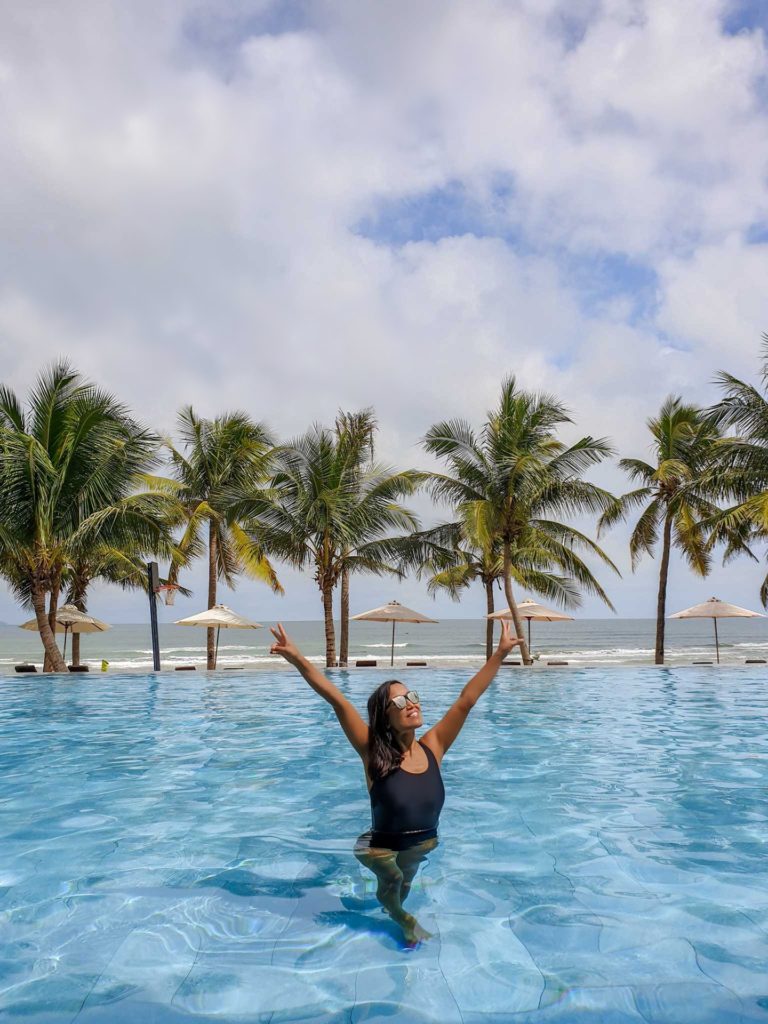 If the private swimming pool in your Villa and the second pool at the restaurant is not enough, the resort also has a big and beautiful infinity pool surrounded by tall Palm trees overlooking the stunning Sea. It also comes with the well-located Bar which is called Nautica Beach Club. You can also go upstairs and have the same view as the picture above. And If you are tired of sunbathing or swimming, there are fun watersports activities you can participate in.
Spa & Massage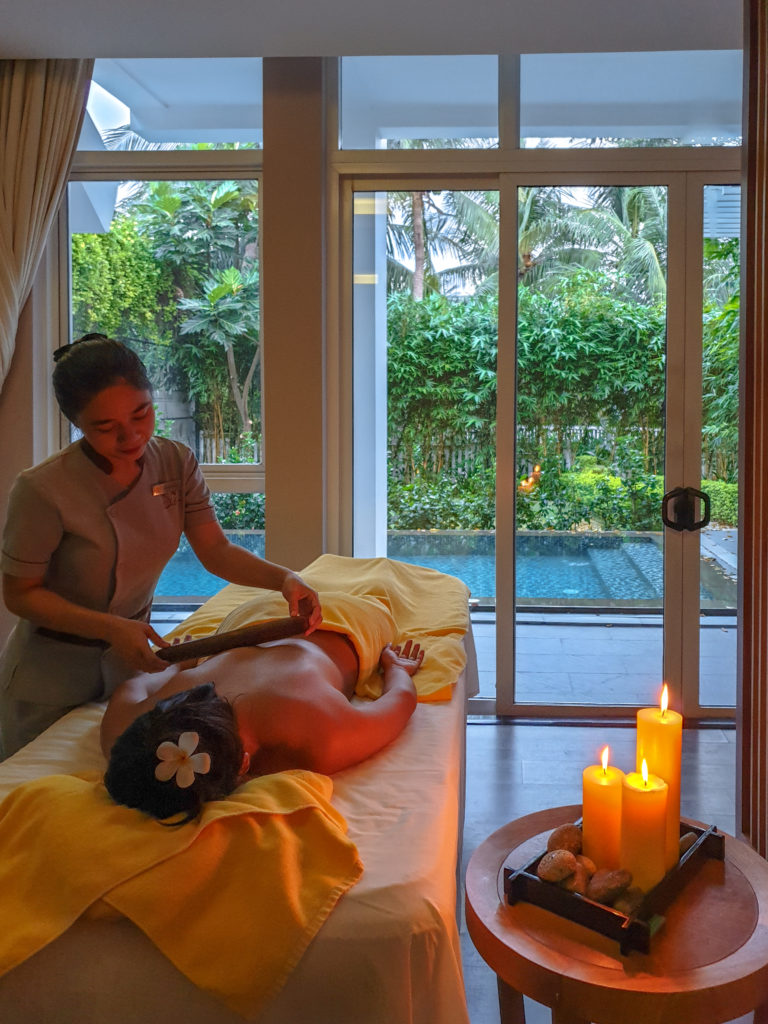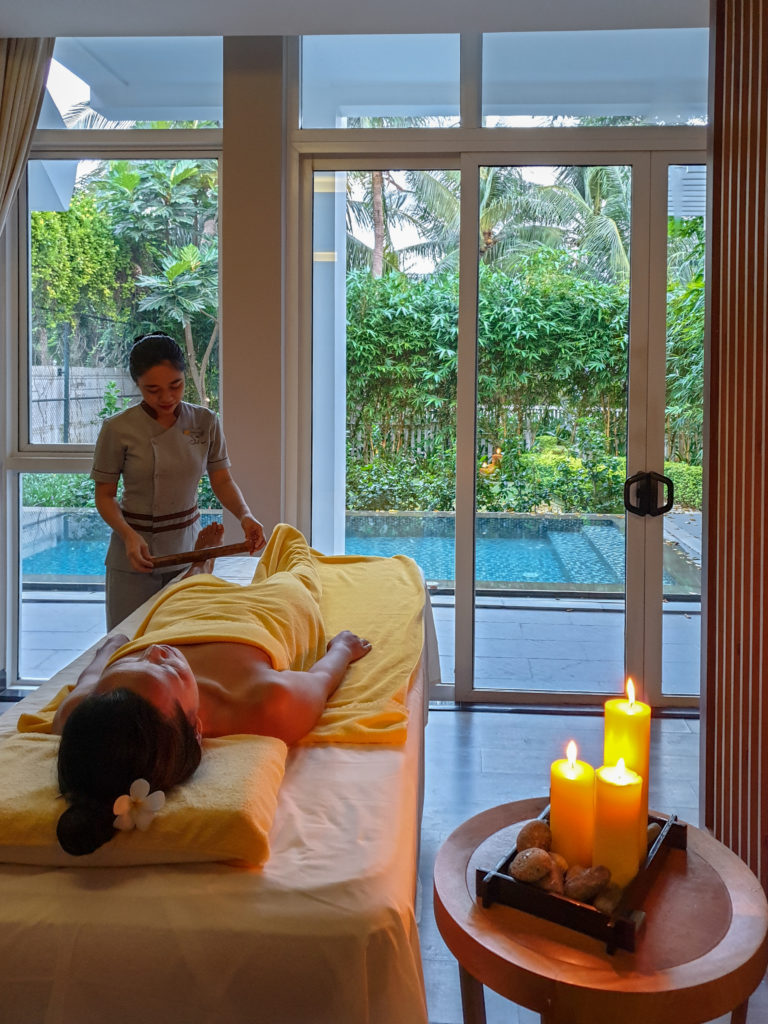 It was my first time experiencing the bamboo massage and I didn't know what to expect but I'm happy to report it was one of the best things I did all day! The therapist was well trained and knew what she was doing. Bamboo was warm and she would roll it on the body parts she had massaged prior. It was relaxing and rejuvenating, just make sure you book it 30mins beforehand. I would say it is a must-do activity in the Resort.
Lunch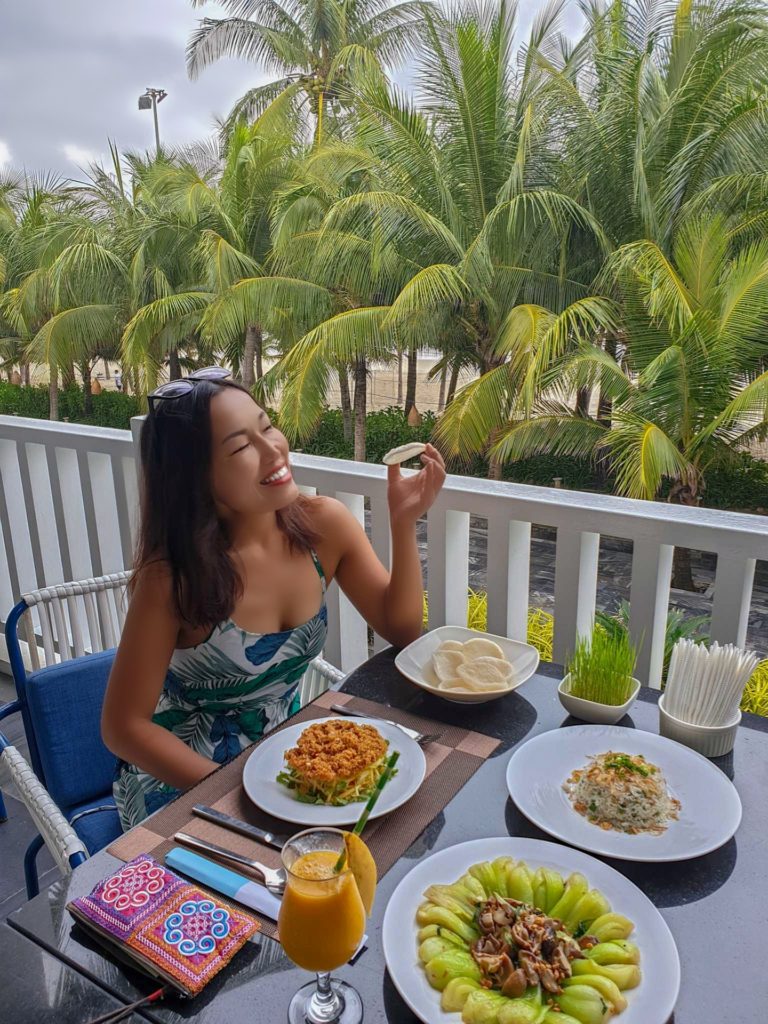 Before departing from this beautiful place, I had the opportunity to have lunch at the Ca Chuon Co Restaurant, the same restaurant I had dinner last night. I was excited and as you can see, the food looked delicious and happy to report it tasted yummy too! I actually wish I was eating there right now! I had flying fish with mango salad, scallops fried rice, bok choy with shitake mushrooms and a mango smoothie! Yummy… loved how refreshing mangoes were in PVDR.
Facilities and Services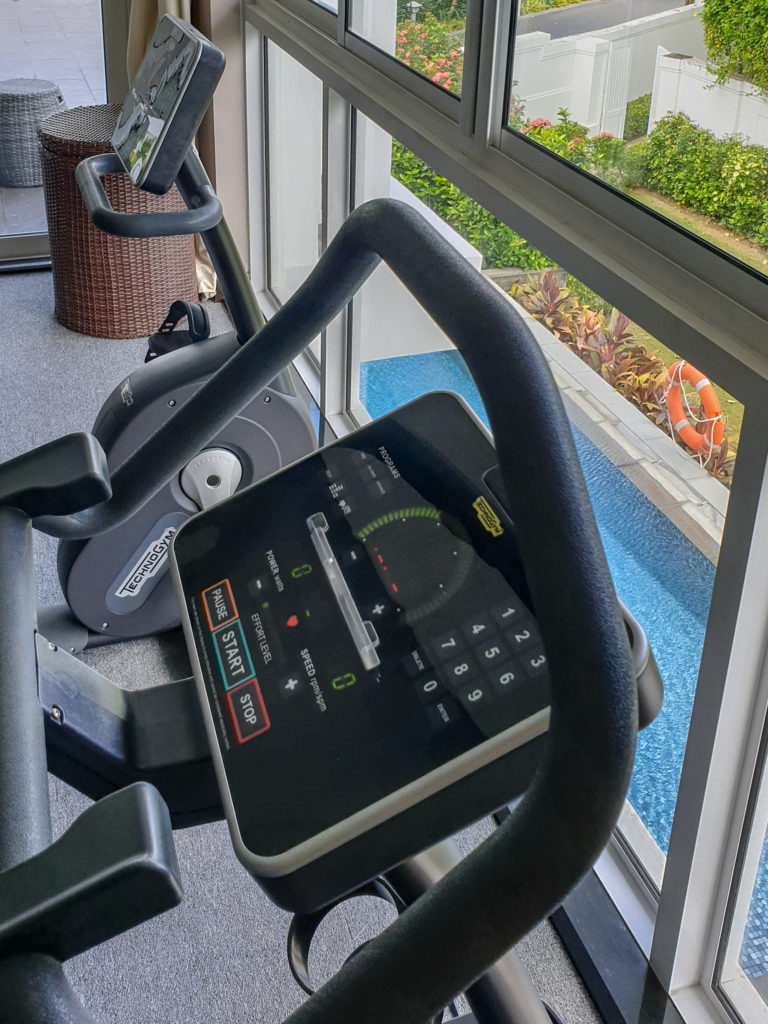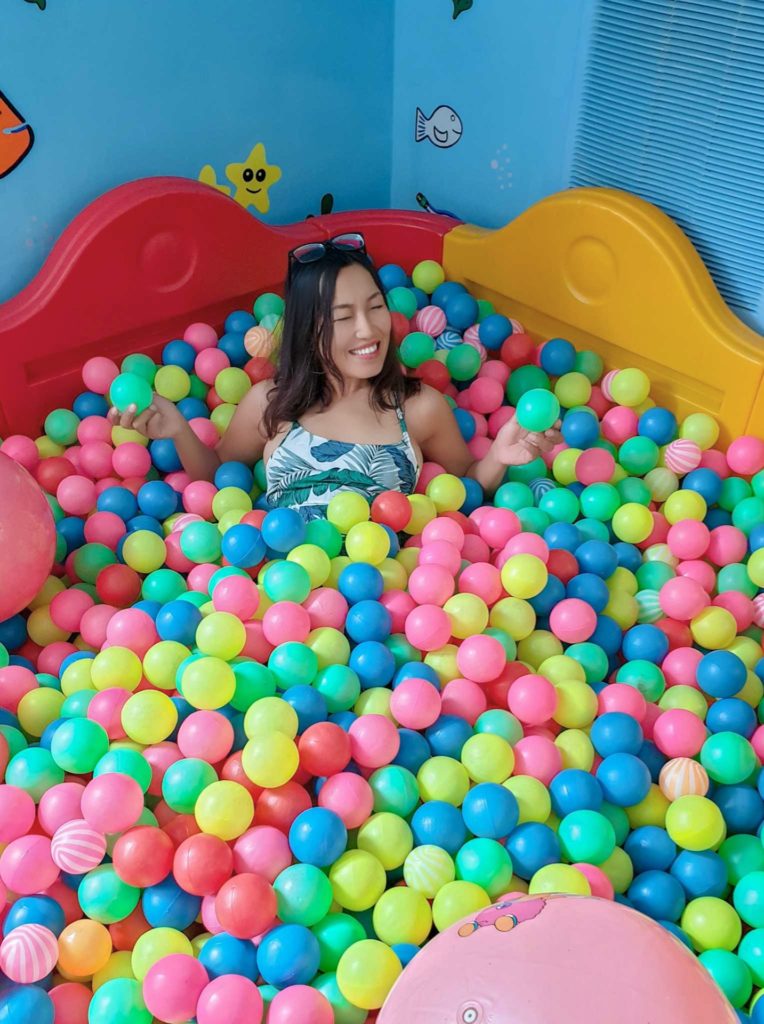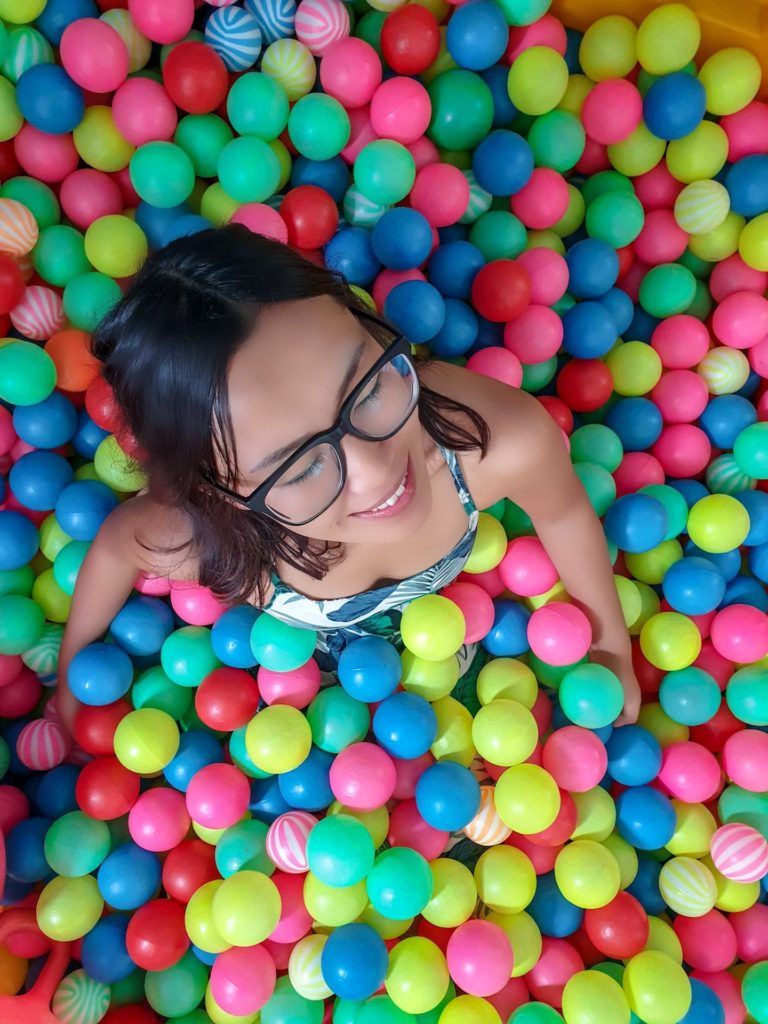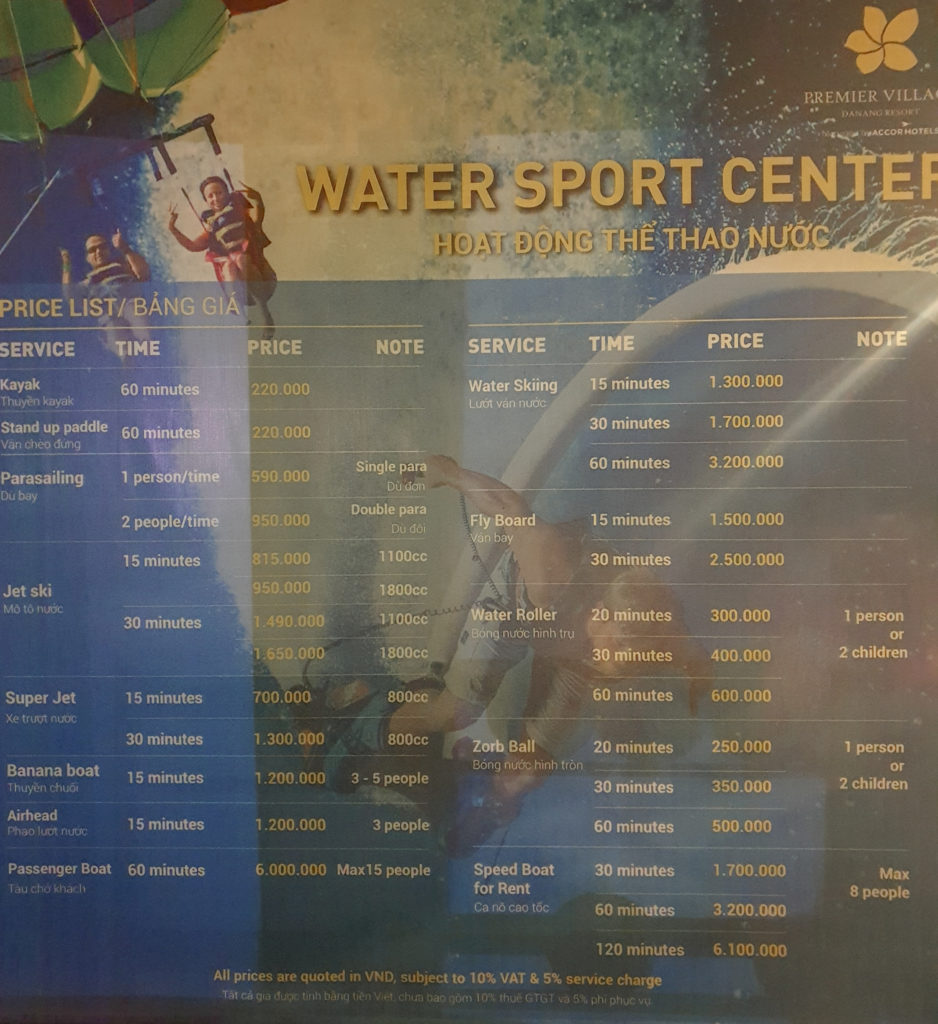 Besides what I mentioned above, Premium Village Danang Resort also offers In-Villa dining & minibar, fitness & gym, buggy service, deli boutique, cute Kids play area and watersports such as standup paddleboard, snorkeling, etc. You can take advantage of all these facilities and services within the safe Resort complex.
Final Thoughts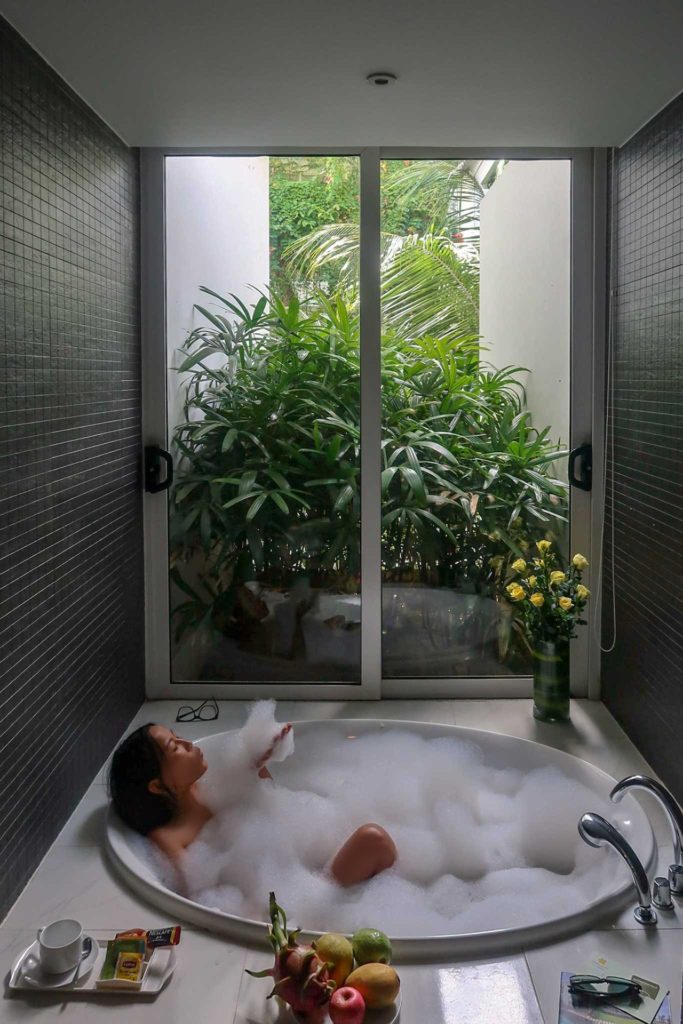 The highlight for me was the lovely private pool in the Villa, the infinity pool, delicious seafood, and the bamboo massage. Even though I was by myself in a 3 bedroom Villa, it was a peaceful and enjoyable experience. Thank you for the tranquil stay Premium Village Danang Resort. If you are heading to Danang yourself or with your family and friends, I hope this review helped make up your mind. Premium Danang Villa Resort really is a home away from home!
Thank you Premier Village Danang Resort for having me. I can't wait to be back!
What I used to take these photos
Canon PowerShot G7 X Mark II Digital Camera
This has been my favourite Camera so far. I love how my pictures come out crisp and colourful. It also has a screen which is useful when vblogging. You can check out what I meant on my Instagram which is here.
Accessories For Canon GX7 Mark || Check it out here
This is the good old Go pro that I take with me everywhere. I recommend it because it is small, lightweight and waterproof. I have had made many memories with this trusted item and looking forward to more.
Accessories For Go Pro Hero 4 Check it out here
I have been using SanDisk since my first camera which was back in 2009. They build quality memory cards. I recommend getting at least two, just in case something happens to one of them.
Do you think it's a hassle of plugging your camera into your computer? This memory card reader will fit cards of all sizes and make an easy transfer to your computer. The reader supports all popular SD memory card formats, including SD™/SDHC™/SDXC™ memory cards, UHS-I SDHC/SDXC memory cards, and microSDHC™/microSDXC™ memory cards. It is also compatible with the latest UDMA 7-enabled CompactFlash cards.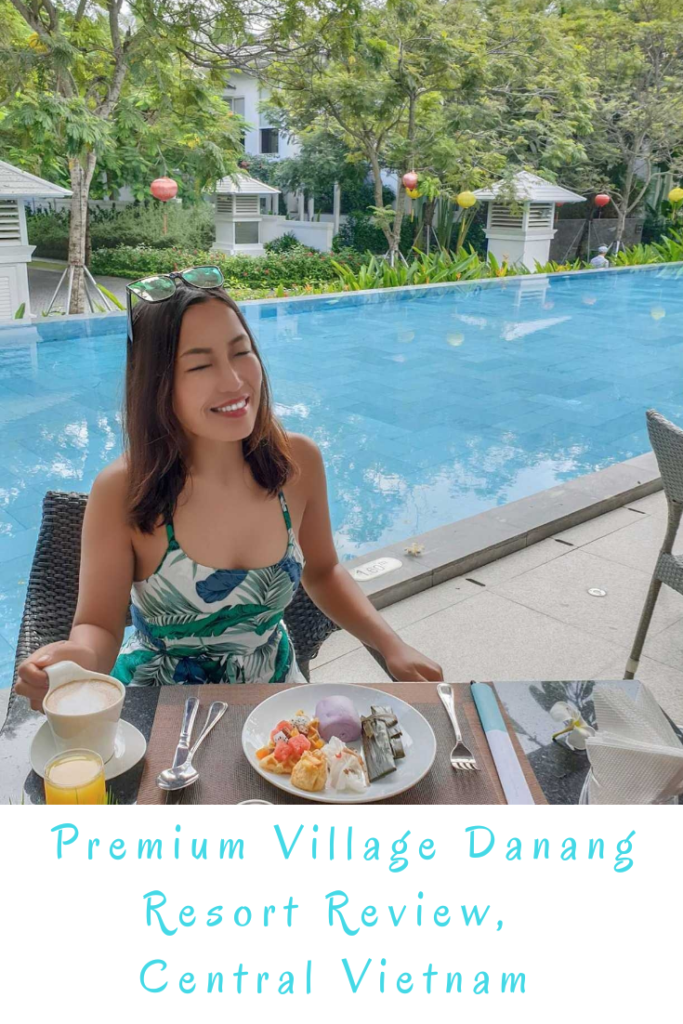 Let me know in comments-
Premier Village Danang Resort Review