Welcome to the Weekly blog post. Today I am sharing must-try restaurants in Vientiane capital city of Laos. The food in Vientiane is diverse and colorful as the culture there. From the hotel restaurants in Vientiane hotels to popular cafes and local's favorite joints offering traditional Asian to French and western fusion. You are spoiled for choice!
I traveled and lived in Vientiane for 3 months and ate at as many restaurants as I can remember! So, these best restaurants in Vientiane blog comes from that personal experience. I have also included not only Laos but different cuisines, the address, and phone numbers for you in case you may want to call beforehand. Hope it helps and if it did, I would appreciate it if you would share it with your circle.
The 10 Best Vientiane restaurants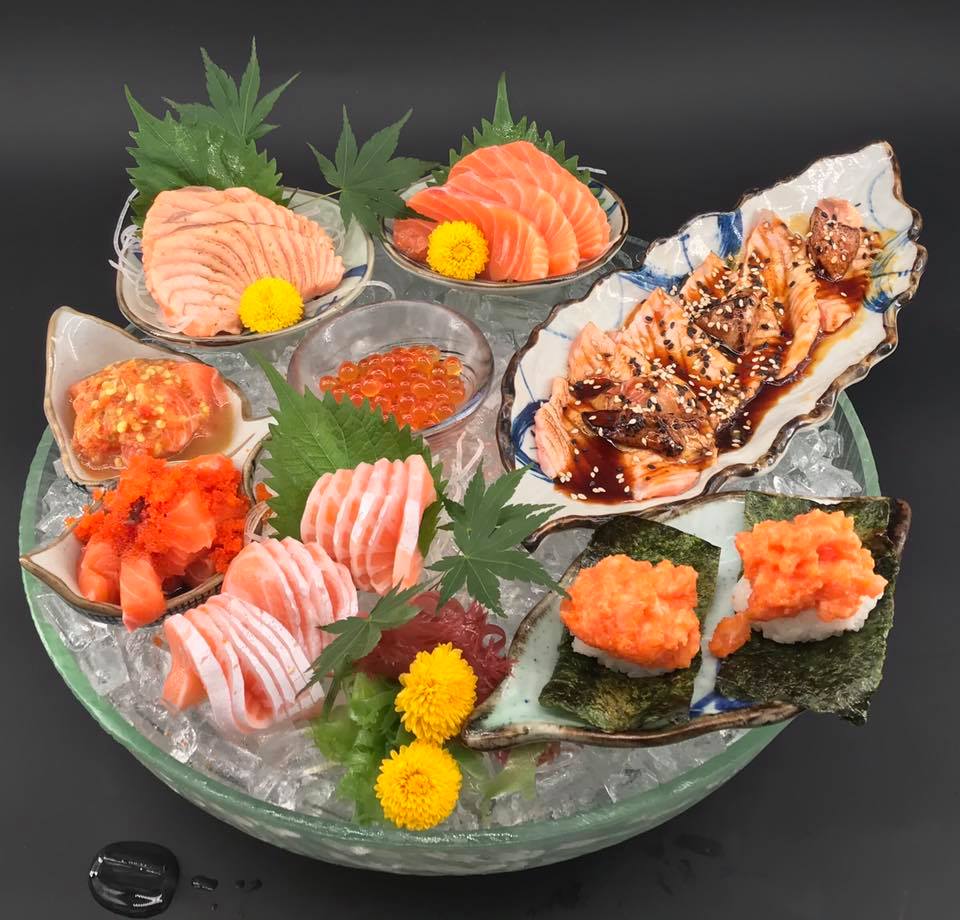 1. Tokyo Sushi Vientiane (Japanese)
Tokyo Sushi in Vientiane is one the best Japanese restaurants in town. When I went there the food arrived fast and tasted authentic, and the quality was awesome. The Karague (deep-fried chicken) was good, and also the chicken curry rice and the potato salad. But my must-try would be their fresh sushi and sashimi.
Address: Tokyo sushi Vientiane
Setthathilath st, Vientiane, Laos
+856 20 23 531 111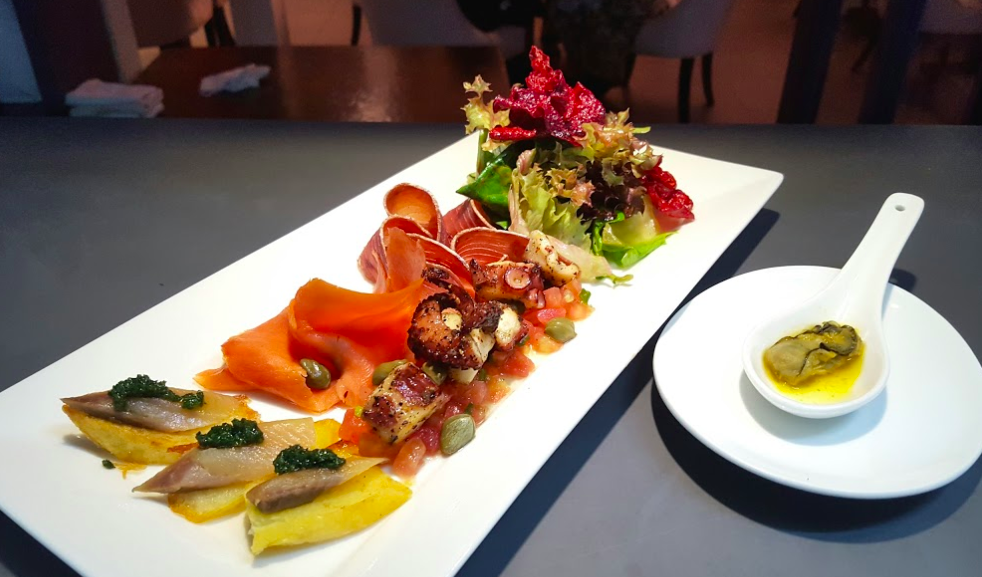 2. L'Adresse – Cuisine by Tinay (French)
If you have heard of the saying, judge a restaurant by the bread they serve, then you will find L'Adresse the place to go to in Vientiane. L'Adresse Creative & Authentic French Cuisine by French Chef Tinay Inthavong is a small standalone fine-dining French restaurant but will give the big branded ones a run for their money. It offers the choice of sitting outside, inside or mezzanine. The ambience is excellent and gives the vibe of a typical French classical place. Great place to show off to your new friends in town and also perfect if you want to take a break from Lao food for French instead.
Address: L'Adresse ( Fine dining Vientiane)
'Wat Ongteu' Behind the Temple, Vientiane 0100 Laos
+856 20 56 913 434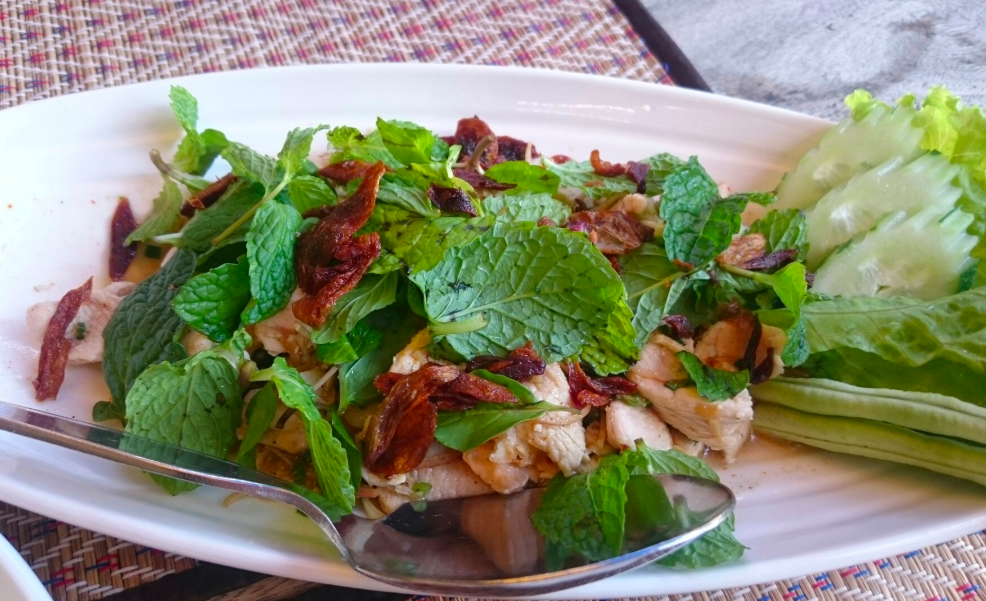 3. Lao Kitchen (Laotian)
It would be a sin to go to Laos and not try Lao food. The Lao Kitchen is centrally located and easy to find in Vientiane. Local food is great here, the portion is well allocated, the service is attentive but unrushed and the prices are right. I recommend trying the fresh Spring Rolls with green dipping sauce, the Mekong river fish laab and the mango sticky rice. And because of these reasons, it is considered one of the best Vientiane restaurants.
The menu is typically Laotian, but many dishes are available with fewer chillies/fermented fish to suit the tourists. Just writing about it is making me hungry for some laab! Time to visit Lao Kitchen again..
Address: Lao kitchen Vientiane
Rue Hengboun opposite KP Hotel, Vientiane 0100 Laos
+856 20 54 846 42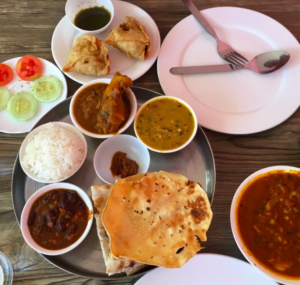 4. Namaste India (Indian)
FYI this restaurant has relocated around the corner as "Welcome India" restaurant but still offers the same menu, great food and reasonable prices. You can get a fantastic deal on veg or non-veg thali for 30-40000kip which changes daily. One of the best Indian in town and local's favourite too. I recommend trying the Mutton Masala and Biryanis.
Address: Namaste Indian Vientiane
Sihom Road, Vientiane 0100 Laos
+856 20 55 011 515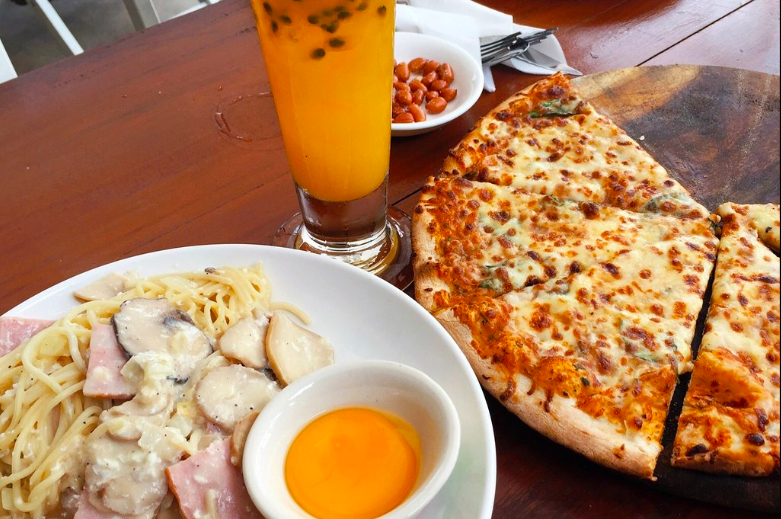 5. Tyson Kitchen (Italian)
If you guessed this Pizza joint is named after a person named Tyson. You are absolutely right! I got to meet him while living and revisiting to order their mouth-watering Pizza many times. Their wood oven-fired pizzas which are made with traditional and local toppings are the best in town and there is FREE wifi also! Awesome Italian food, great staff, good ambience, and fair prices.
Address: Tyson kitchen Vientiane
11 Rue Francois Ngin, Vientiane 0100 Laos
+856 21 255 272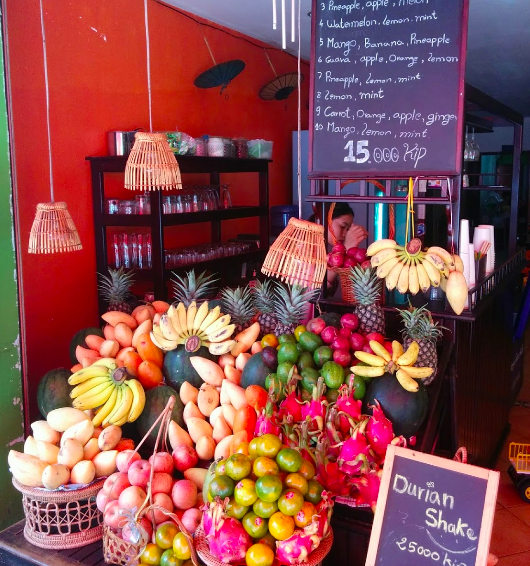 6. Noy's Fruit Heaven Restaurant
My friends, let me just say I could sit there and have their fresh smoothies all day and night! No preservatives, no syrup, just real fruits. I think they deserve way more than the price they ask for those healthiest smoothies in town. Noy also has raw vegans, vegans and non-vegans, a wide choice of fruit shakes, fruit juices and salads and several cooked vegans and non-vegan options. I tried a large fruit salad, a papaya shake, a banana shake, and many more shakes during my stay there. All were delicious. The fruit shakes are served in big glasses and so yummy! Read more about the best cafes in Vientiane here.
Address: Rue Hengbounnoy, Vientiane, Laos
Open every day 7 am – 9 pm except Sunday
+856 30 52 62 369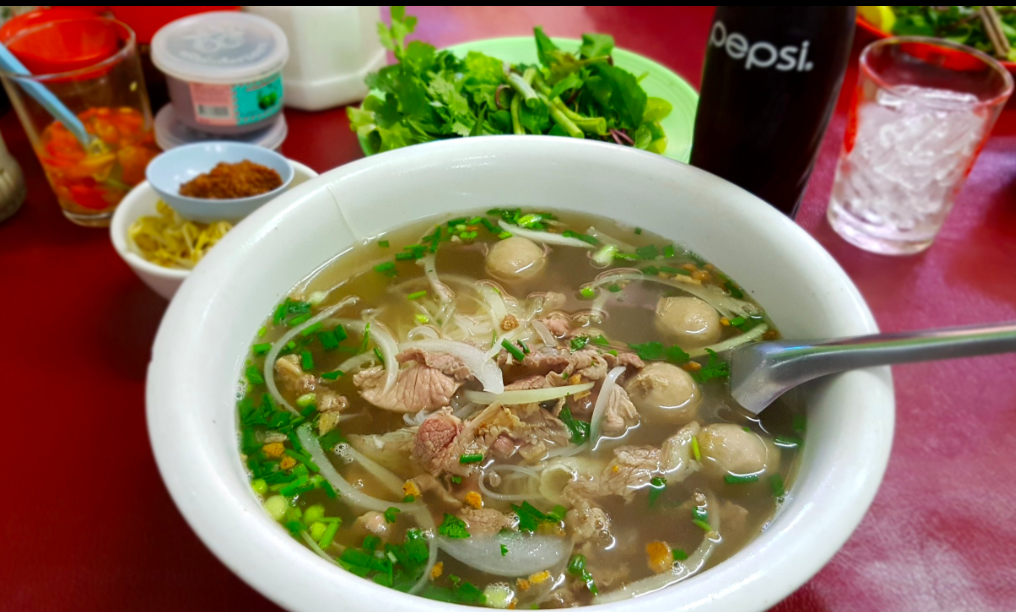 7. Pho Zap (Vietnamese)
Pho Zap sells one thing and one thing only – absolutely fine and very tasty Pho. You can choose from small, medium or large – I chose medium both days and it was a very filling meal. The accoutrements are all there – sage, mint, bean sprouts, satay sauce, a few different types of chilli, fish sauce etc. The meat was delicious and tender, the stock is always great and the noodles just right. The service is express and the ingredients are very fresh. It is affordable for only 25,000 LAK you'll get the best bowl of pho in town. It is however only open for lunch, not dinner. I also recommend the fried-battered bananas which are good for taking away and snacking later.
Address: Rue Phai Nam, Vientiane 0100 Laos
+856 20 55 805 678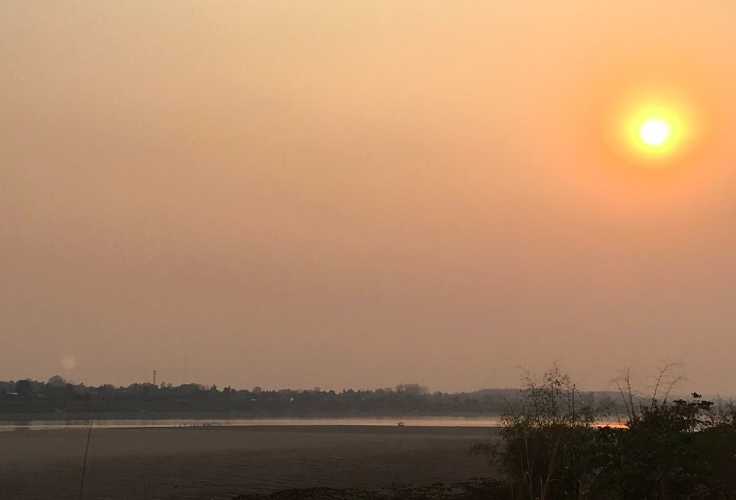 8. Highland Bar (Thai)
The highland bar is not right in the centre so, expect distance from the noise and some peace and great views. Best to go during the afternoon for that sundowner while watching flotsam on the Mekong river drift by. You can also enjoy some of the best Thai food in town too. Try Thai fried rice, green curry and pad thai. The service is quick and friendly with a laid back ambience, and the wifi strong and reliable just how we like it! While you are in Vientiane, make the time to pop into the Highland bar and enjoy.
Address: Highland bar Vientiane
Fa Ngum Rd, Vientiane Vientiane VTC Laos
+856 20 54 261 374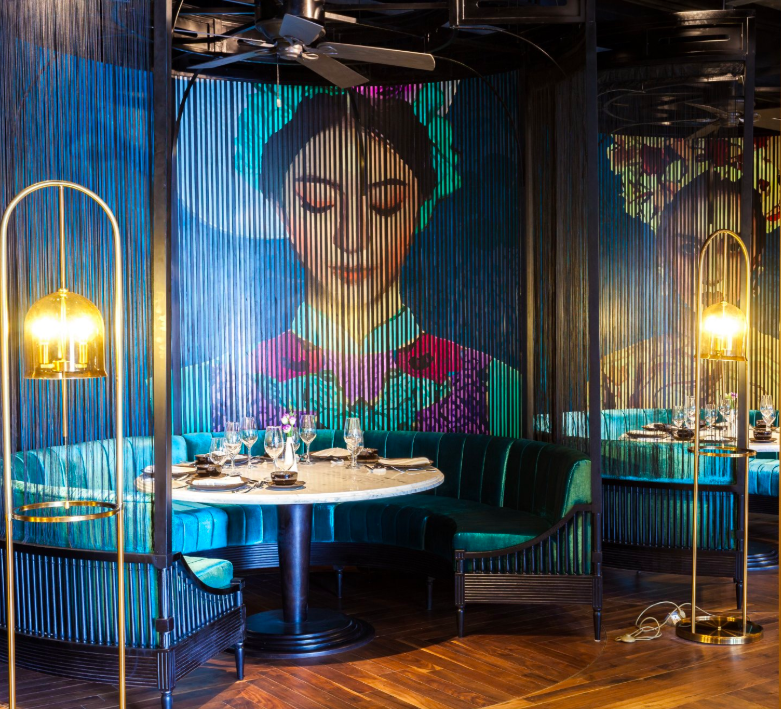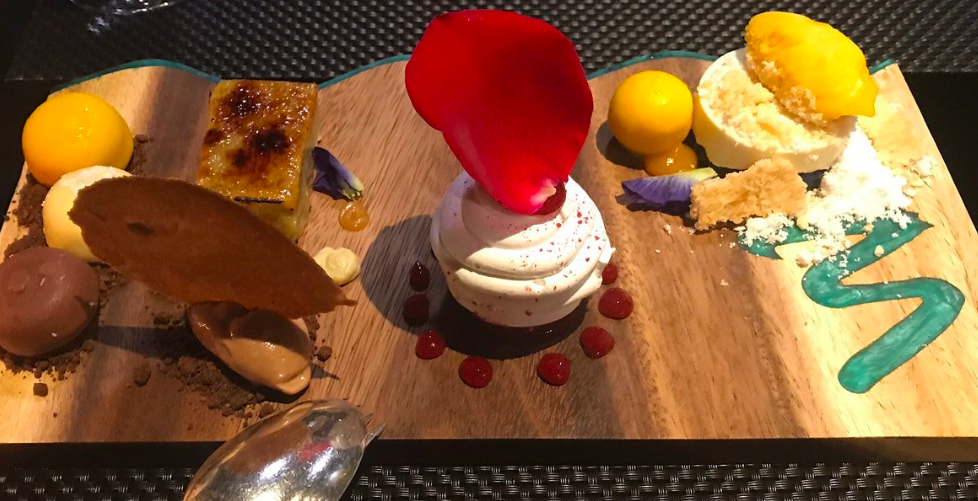 9. 3 Merchants (Luxury restaurant)
If you are feeling fancy, I recommend checking out the 3 Merchants. It is a well-decorated, nice and safe choice within Crowne Plaza hotels Vientiane. A small but good selection of amazing Indochine cuisine, charcoal grill as well as private dining. I could just sit there for hours and eat! I recommend trying out quality laab chicken, duck curry and the dessert.
Address: 20 Sithoong Street, Nongduang Nua Village, Chanthabouly District, Vientiane 01000 Lao PDR
+856 21 908 888
10. O'Grady's Irish Pub and Restaurant
Fancy some pool and pints? This was one of my go-to places for a couple of game of pool and drinks. Chicken wings and bangers and mash were on point too. It is expat's and travellers favourite restaurant for that Sunday roast, drinks and a game of pool. Heard now they have added live music too. So, go and rest your tired feet and enjoy!
Address: Rue Phonpapao, Vientiane, Laos
+856 20 29 883 777z
I hope this list of best vientiane restaurants helps you decide where to eat today/tonight! PS: Tokyo sushi Vientiane is my top 5 though:)
I like to connect with my readers, please follow me on Instagram as I solo travel all the countries in the world.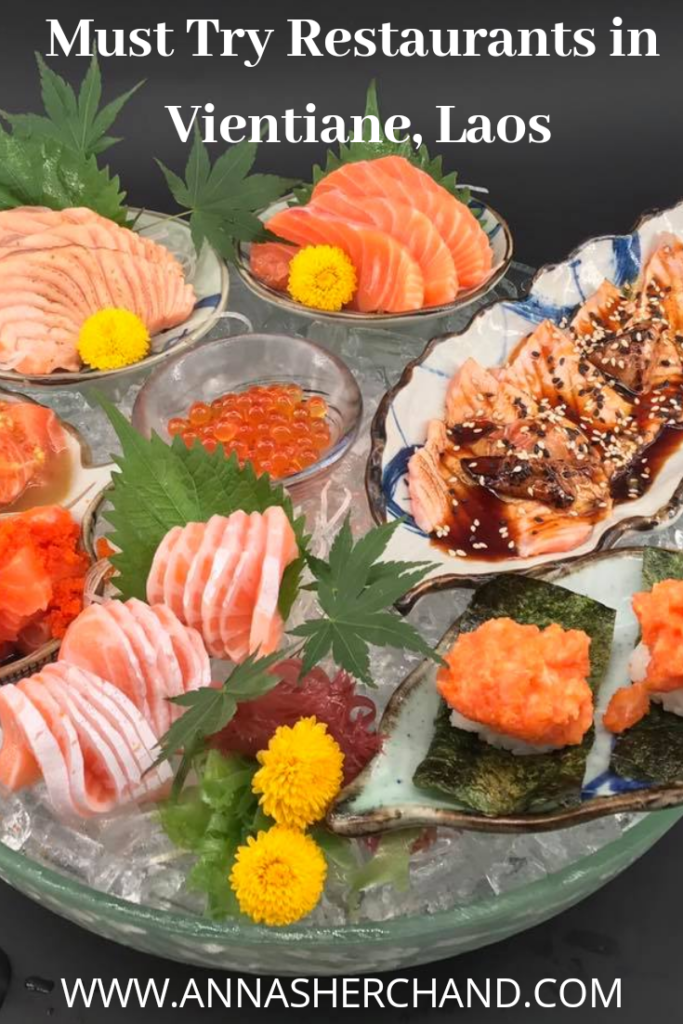 Let me know in the comments
10 Must-try restaurants in Vientiane, Laos