Mexico City is an incredible destination with so much to see and do! It's a bustling metropolis filled with rich history, culture, and amazing food. The city is home to more than 21 million people, making it one of the largest cities in the world. With so much to see and do in Mexico City, it can be tough to know where to start. If you only have a couple of days to explore, below is the straightforward 2 days in Mexico City itinerary that will help you make the most of your time.
The land of vibrant culture, delicious cuisine, and warm hospitality. From the bustling streets of Mexico City to the stunning beaches of Oaxaca and beyond, Mexico is a country full of rich history, breathtaking landscapes, and friendly people.
Mexico is a place where you can explore ancient ruins, indulge in spicy and flavorful food, dance to lively music, and soak up the sun on a beautiful beach. Whether you're strolling through colorful markets, admiring the colonial architecture, or simply sipping a margarita while taking in the lively atmosphere, Mexico has something to offer for every kind of traveler.
So, if you're looking for a destination that is full of life, culture, and adventure, Mexico is definitely worth considering. Go and experience the warmth and hospitality of the Mexican people, the richness of the culture, and the beauty of the landscapes. Viva Mexico!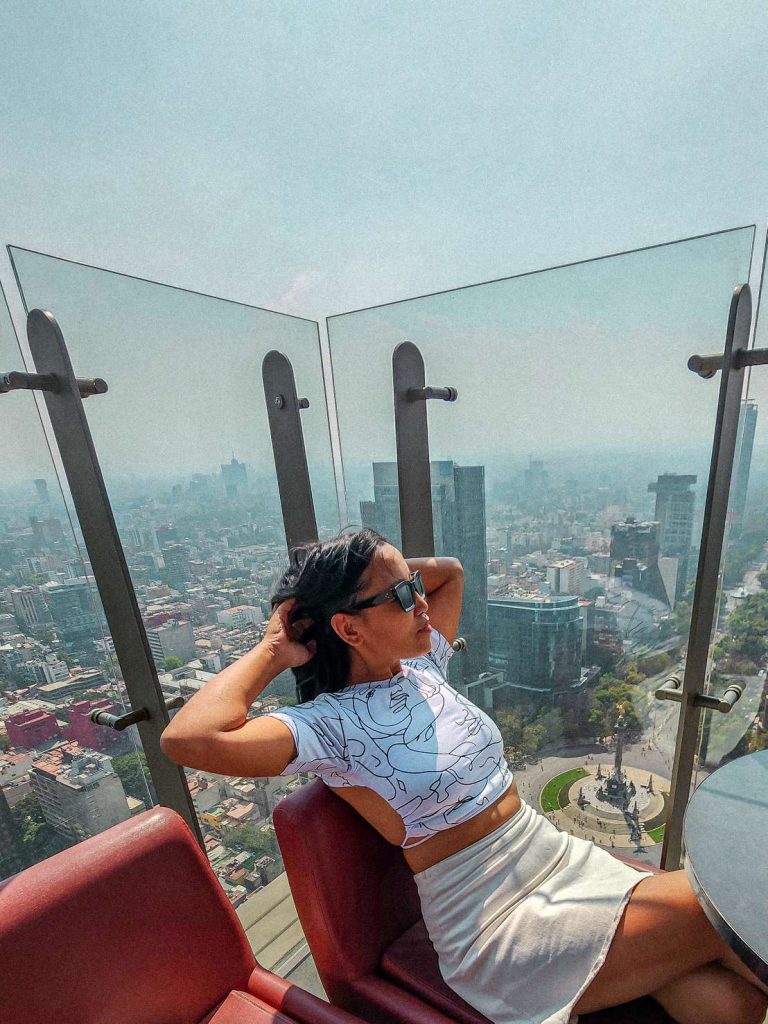 How to go from Oaxaca to Mexico City?
After spending 5 days in Oaxaca exploring the vibrant culture and stunning landscapes, I was excited to continue my adventure in Mexico City. There are several transportation options available for travel between the two cities, but I decided to take the bus.
Taking the bus from Oaxaca to Mexico City is a popular and affordable option. There are several bus companies that operate on this route, including ADO, OCC, and Estrella Roja. I chose to travel with ADO because of their reputation for comfortable buses and punctual service.
I purchased my ticket in advance online, but it's also possible to buy tickets at the bus station. The journey takes approximately 6-8 hours, depending on the bus company and the route taken. ADO offers several departures per day, so I was able to choose a departure time that suited my schedule.
The ADO bus station in Oaxaca is located in the city center, making it easy to reach by taxi or public transportation. Upon arrival at the Mexico City bus station, which is located near the airport, I took a taxi to my accommodation in the city center.
Overall, I had a pleasant and hassle-free experience taking the bus from Oaxaca to Mexico City. The comfortable seats, air conditioning, and scenic views along the way made for a pleasant journey. I would definitely recommend this option to anyone traveling between these two cities.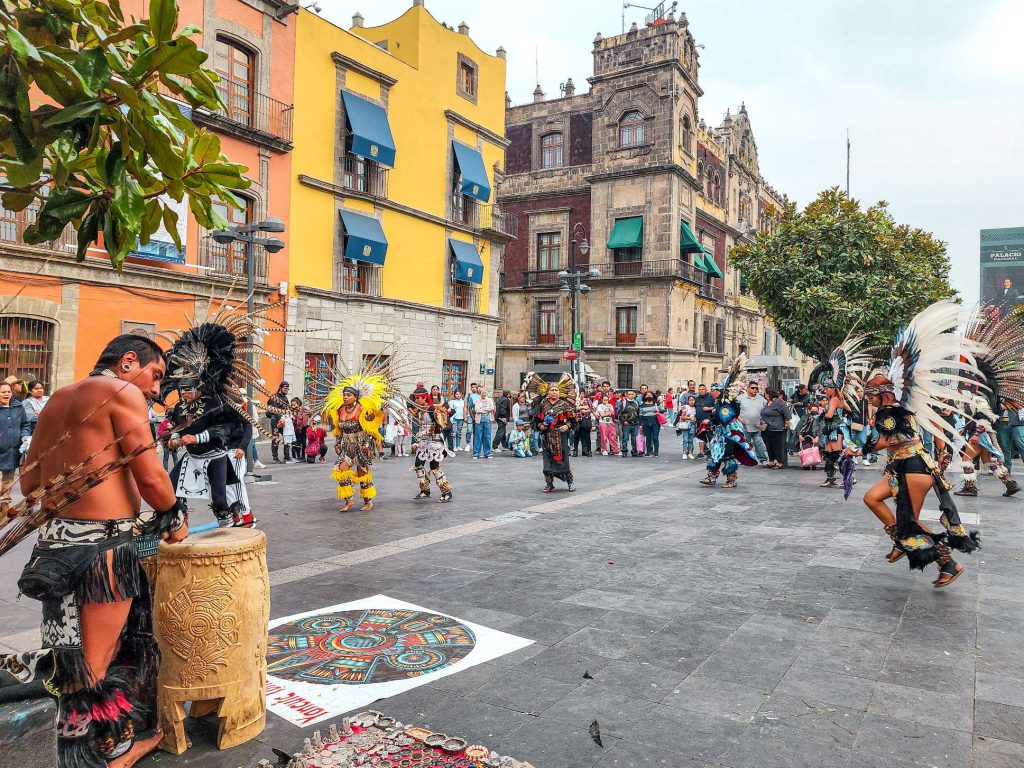 Is Mexico safe for solo female travellers?
Mexico can be safe for solo female travelers, but like any destination, it's important to take precautions and be aware of potential risks. It's always a good idea to research the specific areas you plan to visit and take necessary safety measures.
Mexico has a reputation for high levels of crime and violence, but these issues are often concentrated in certain regions, such as border areas and areas with known drug cartel activity. Popular tourist destinations, such as Mexico City, Oaxaca, Cancun, and Puerto Vallarta, are generally considered safe for travelers.
As a solo female traveler in Mexico, it's important to be aware of your surroundings, avoid walking alone at night, and keep your valuables secure. It's also a good idea to dress modestly and be respectful of local customs.
In general, if you exercise common sense and take the necessary precautions, you can have a safe and enjoyable trip to Mexico as a solo female traveler.

Read Is Peru safe for solo female travellers? for more tips as it applies to any destinations around the world.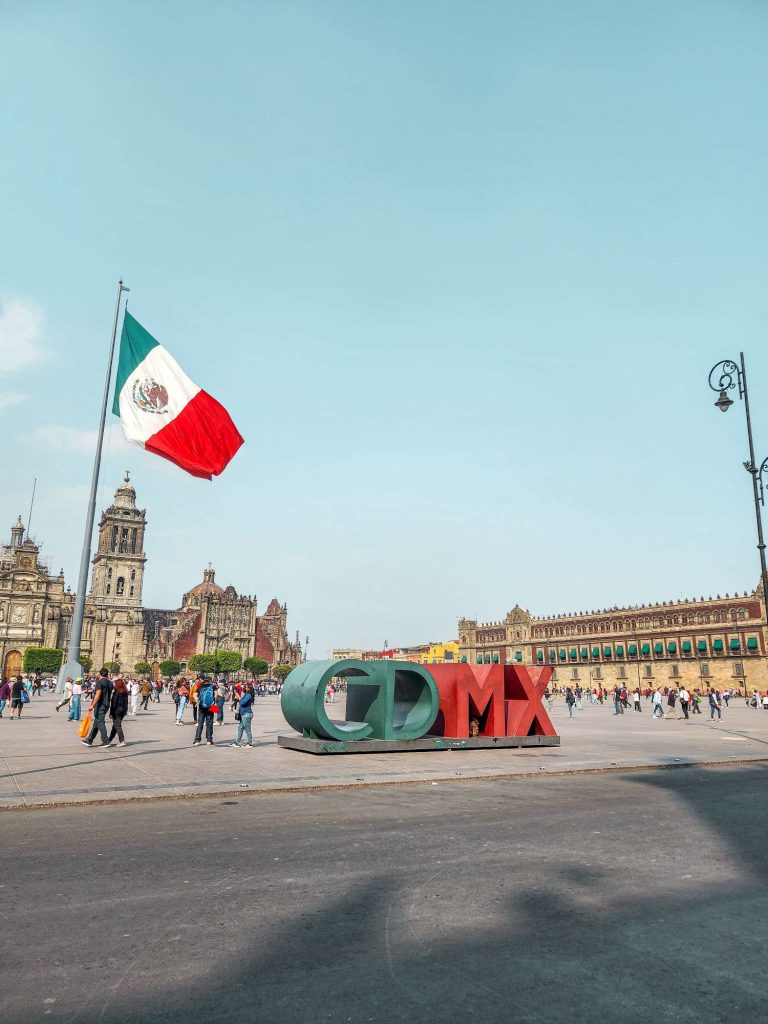 Best places to stay in Mexico City?
Mexico City has a variety of hostels and hotels to choose from, catering to different budgets and preferences. Here are some popular hostels and hotels to consider respectively.
Hostel Mundo Joven Catedral: Located in the historic center of Mexico City, this hostel offers dorm rooms and private rooms, as well as a rooftop terrace and a bar. Prices start at around $10 per night.
Hostel Home: This stylish hostel is located in the trendy neighborhood of Roma Norte, and offers dorm rooms and private rooms. The hostel has a communal kitchen and lounge, as well as a rooftop terrace. Prices start at around $13 per night.
Selina Mexico City Downtown: This trendy hostel is located in the historic center of Mexico City, and offers dorm rooms, private rooms, and suites. The hostel has a rooftop terrace, a bar, and a coworking space. Prices start at around $15 per night.
Best hotels in Mexico city
Four Seasons Hotel Mexico City: This luxury hotel is located in the upscale neighborhood of Polanco and features a rooftop terrace, spa, and fitness center.
Condesa DF: This stylish hotel is located in the trendy neighborhood of Condesa and features a rooftop bar, restaurant, and modern rooms.
Hotel Carlota: A more affordable option, this chic hotel is located in the hip neighborhood of Cuauhtemoc and features a restaurant, bar, and outdoor pool.

These are just a few examples of the many hostels available in Mexico City. Be sure to research and read reviews to find the best hotels for your needs and preferences.
2 days in Mexico City itinerary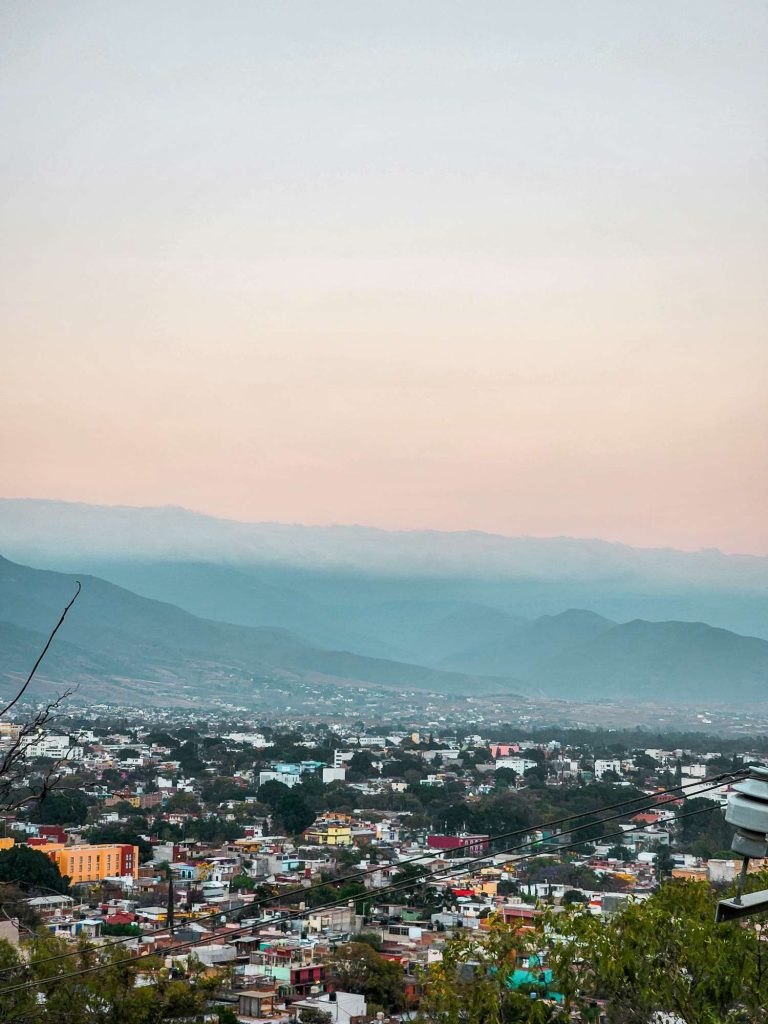 Day 1:
Morning:
Start your day by exploring the Centro Historico, the historic center of Mexico City. This area is home to some of the city's most iconic landmarks, including the Zocalo (one of the largest public squares in the world), with historic buildings like the Metropolitan Cathedral, the Palacio de Bellas Artes, and the National Palace. From there, head to the Templo Mayor Museum, which showcases the remains of the Aztec city that once stood here. Spend some time wandering through the colorful streets and alleys, and make sure to check out some of the local markets, where you'll find everything from fresh produce and artisan crafts to vintage clothing and antiques.
Afternoon: For a taste of the city's street food culture, head to Mercado de San Juan, where you'll find everything from exotic meats to artisanal cheese. Also, you can sample some of Mexico City's most delicious street food, including tacos al pastor, tamales, and chilaquiles. After lunch, take a leisurely stroll through the hip neighborhood of Condesa, with its tree-lined streets and art nouveau architecture.
Evening: End the day with a visit to the lively Plaza Garibaldi, the hub of the city's mariachi music scene. Grab a table at one of the outdoor cafes and enjoy the live performances while sipping on a margarita. For dinner, try the seafood at Contramar, a trendy restaurant known for its tuna tostadas and grilled octopus.
Day 2:
Morning: Start the day with a trip to the majestic Chapultepec Castle, a former imperial palace that now houses the National Museum of History and the Modern Art Museum, as well as plenty of walking trails and green spaces to explore. From there, take a stroll through the sprawling Chapultepec Park, a green oasis in the heart of the city.

On the way back I popped into Sofitel to enjoy a pick-me-up iced coffee at a rooftop bar in Sofitel – one of the stylish rooftop bars where you can take in the stunning views of the city. There are few others in the old town too but this was on the way so just made sense.
Afternoon: For an adventurous afternoon, head to the floating gardens of Xochimilco, where you can rent a colorful trajinera boat and cruise along the canals while sipping on micheladas and snacking on quesadillas. On the way back, stop by Frida Kahlo's Casa Azul, a vibrant museum dedicated to the life and work of the famous Mexican artist.
or For lunch, head to the trendy neighborhood of La Condesa, where you'll find some of Mexico City's best restaurants and cafes. Here you can sample everything from traditional Mexican dishes to international cuisine, and there are plenty of options for vegetarians and vegans as well.
Evening: End the trip with a visit to the trendy neighborhood of Roma, known for its beautiful Art Deco architecture and trendy boutiques. You'll find plenty of street art, galleries, and independent shops here, as well as some of the city's best coffee shops and bars.
Of course, this itinerary only scratches the surface of what Mexico City has to offer, but hopefully, it gives you a good idea of how to spend two memorable days in this incredible city!
One of the things I love most about Mexico City is its architecture. The city is filled with beautiful colonial-era buildings, as well as modern skyscrapers and sleek new developments. Some of my favorite architectural highlights include the Palacio de Bellas Artes, the Torre Latinoamericana, and the colorful buildings of the historic center.
What to eat in Mexico?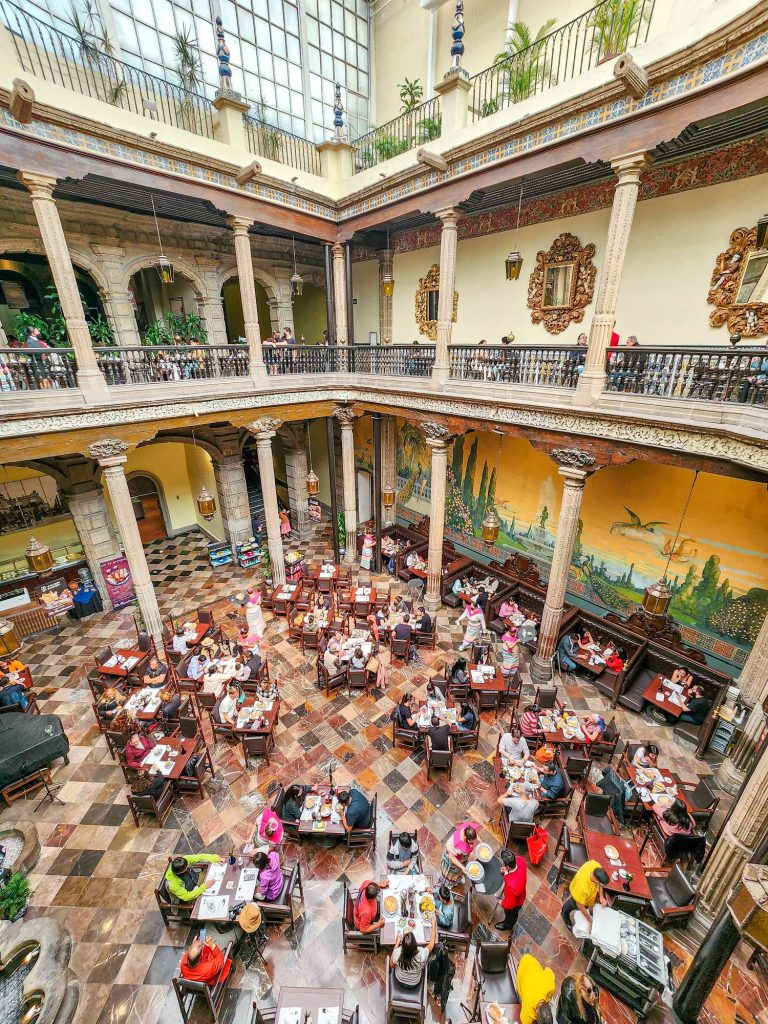 Mexican cuisine is incredibly diverse and flavorful, with a wide variety of dishes that vary from region to region. Here are some classic dishes and ingredients to try during your visit to Mexico:
Tacos: Perhaps the most iconic Mexican food, tacos are a must-try. They typically consist of a soft tortilla filled with meat (such as carne asada, al pastor, or barbacoa), onions, cilantro, and a squeeze of lime. Don't forget to try different salsas to spice things up!
Guacamole: Made from ripe avocados, tomatoes, onions, cilantro, and lime juice, guacamole is a delicious dip that's perfect with tortilla chips or as a topping for tacos.
Chiles: Mexico is known for its spicy food, and chiles are a big part of that. From mild poblanos to fiery habaneros, there are many types of chiles used in Mexican cuisine. Try them in sauces, salsas, and as a topping for dishes like chiles rellenos.
Tamales: These savory or sweet treats are made from masa (corn dough) that's filled with meat, cheese, vegetables, or fruit, and steamed in a corn husk.
Pozole: This hearty soup is made with hominy (dried corn kernels that have been treated with an alkali), meat (usually pork), and a flavorful broth. It's often served with toppings like lettuce, radishes, and lime wedges.
Churros: These fried dough pastries are popular throughout Mexico and are often enjoyed for breakfast or as a dessert. They're typically coated in sugar and cinnamon and served with a side of hot chocolate for dipping.
These are just a few examples of the many delicious foods and drinks to try during your visit to Mexico. Be sure to explore local markets and restaurants to discover even more culinary delights!
What drinks to try in Mexico?
Mexico has a rich culture of beverages, from traditional drinks to modern cocktails. Here are some of the most popular drinks to try during your visit:
Tequila: This iconic Mexican spirit is made from blue agave and is known for its distinctive smoky flavor. Sip it neat or in a cocktail like a margarita.
Mezcal: Similar to tequila, mezcal is also made from agave but has a more complex smoky flavor. Try it neat or in a cocktail.
Horchata: This refreshing drink is made from rice, cinnamon, and sugar, and is often served over ice. It's perfect for cooling off on a hot day.
Agua fresca: Literally translated as "fresh water," this drink is made from fresh fruit, water, and sugar. Popular flavors include Jamaica (hibiscus), tamarind, and pineapple.
Michelada: This popular beer cocktail is made with beer, lime juice, hot sauce, and Worcestershire sauce, and is served in a salt-rimmed glass.
Jarritos: This brand of soda is made in Mexico and comes in a variety of flavors like tamarind, mandarin, and pineapple.
Coffee: Mexico produces some of the world's finest coffee, particularly from the southern state of Chiapas. Try it black or with milk for a delicious morning pick-me-up.
These are just a few examples of the many delicious drinks to try during your visit to Mexico. Be sure to explore local markets and bars to discover even more beverages and cocktails.
Finally, the people of Mexico City are some of the friendliest and most welcoming people you'll ever meet. Despite its massive size, the city has a strong sense of community and a welcoming atmosphere. Whether you're exploring the city's parks and plazas, checking out the local markets, or just wandering the streets, you're sure to have an amazing time in Mexico City.
For your next visit to Mexico, perhaps consider Oaxaca a beautiful town here's the Oaxaca itinerary, or if you are a beach lover, maybe consider Tulum Guide and here are some other cheapest places to visit in Mexico.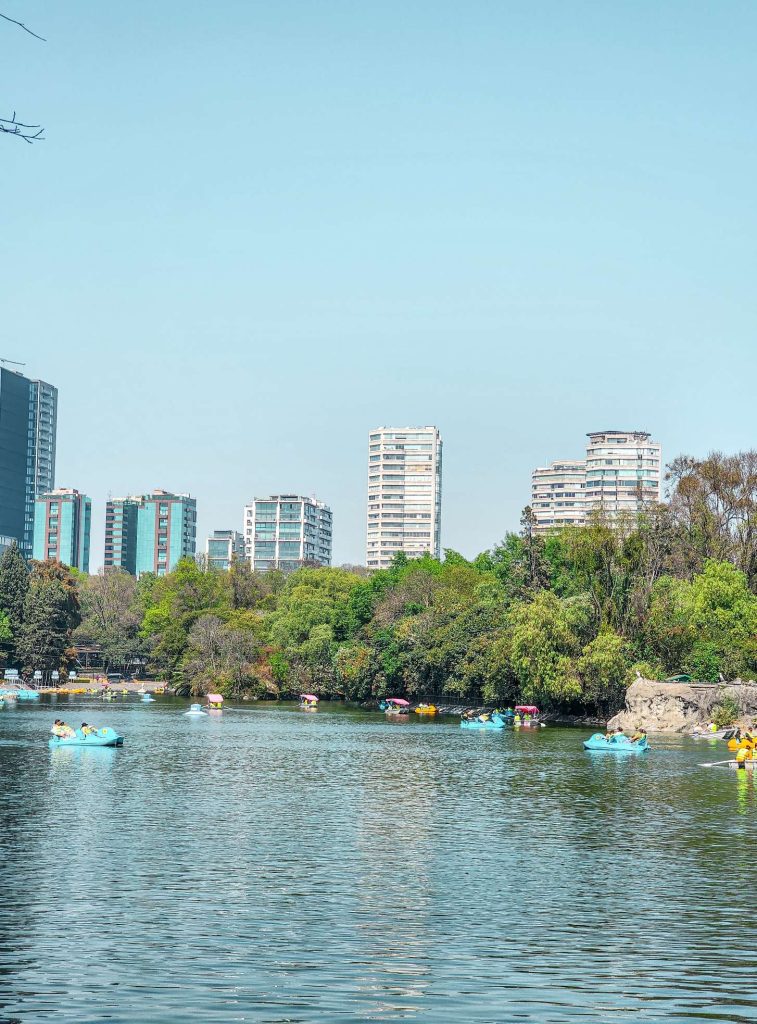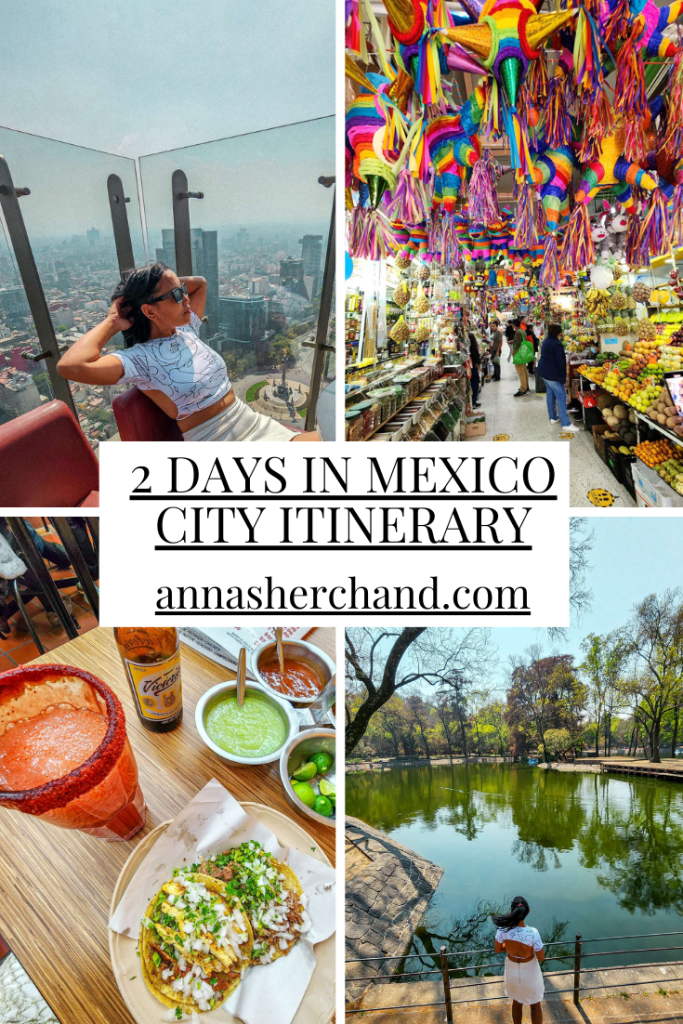 Let me know in the comments:
If you have any questions about 2 days in Mexico City itinerary
5 days in Oaxaca itinerary
7 days backpacking in Ecuador itinerary
Backpacking one month in central America itinerary
Best places to visit from Split
2 days in Split, Croatia
Solo traveling to Mostar
Solo female travel to Kotor
Solo female travel to Budva
Solo female travel Albania
Warsaw by Train covers warsaw travel tips
Check out One day in Luxembourg, western Europe
Day trip from Zurich to Liechtenstein
Travel tips to South America
Fiji solo travel guide
Australia east coast must-see
Master Sydney travel guide
Solo travel guide to Brisbane
Exploring Adelaide the best way is a must-read
Important travel tips for Uluru trip
Melbourne travel guide for first timers is here.
Melbourne day trips in winter
Day Hikes in Melbourne
Weekend getaway? Check out things to do in Ballarat
Perth solo itinerary
Top 5 must do in Darwin, Australia
How to go from Dublin to Howth
Solo female travel Romania
Read a recent day trip to Zaanse Schans from Amsterdam
How about a solo itinerary to Canberra– Australia's capital city?
Solo trip to Peru, travel tips to South America
Going to Vietnam after Australia? Check out the 7 days Hanoi travel guide.
Book accommodation through trusted Booking.com
I have detailed travel resources right here. Save money, learn what and how.
If you like this article, follow my adventures on Instagram, Facebook, YouTube, Twitter, and Pinterest, but most importantly sign up to my e-mail list to keep up with updates and travel posts!
2 days in Mexico City itinerary