After spending 7 days in Nicaragua solo travel, my next stop was Costa Rica. In this blog, I am sharing how I did a solo border crossing from Granada Nicaragua to San Jose Costa Rica by bus. So if you are looking to do the same, read on.
Costa Rica is a small country located in Central America, bordered by Nicaragua to the north and Panama to the south. Known for its natural beauty, biodiversity, and eco-tourism opportunities, the nation attracts millions of visitors every year. Its diverse landscape includes lush rainforests, active volcanoes, stunning beaches, and rugged mountains.
My goal for this one month Central America itinerary was to see something unique in each of these 7 countries. So I skipped Monteverde Cloud Forest, La Fortuna, and Manuel Antonio National Park as have seen something similar with mountains, and hanging bridges many times before. Plus I had to spend 7 days extra waiting for my emergency passport in Nicaragua so I didn't mind skipping the north of Costa Rica for the Capital city San Jose, and the coast. But first, let me share how to do the Granada Nicaragua to San Jose Costa Rica border crossing.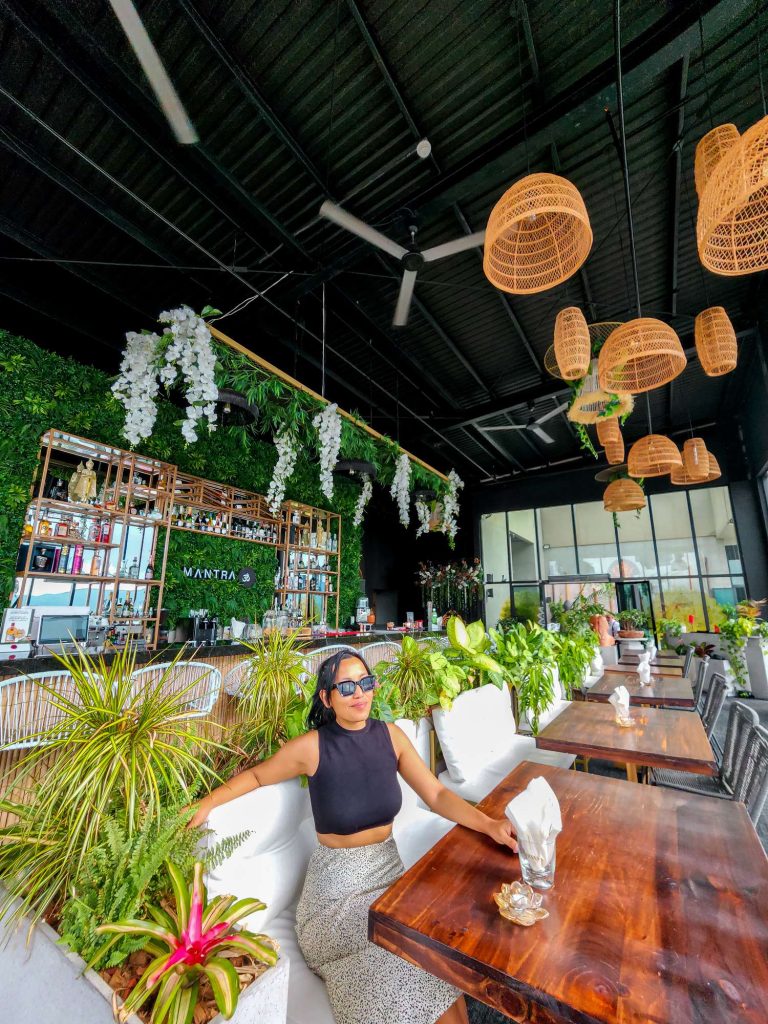 Granada Nicaragua to San Jose Costa Rica border crossing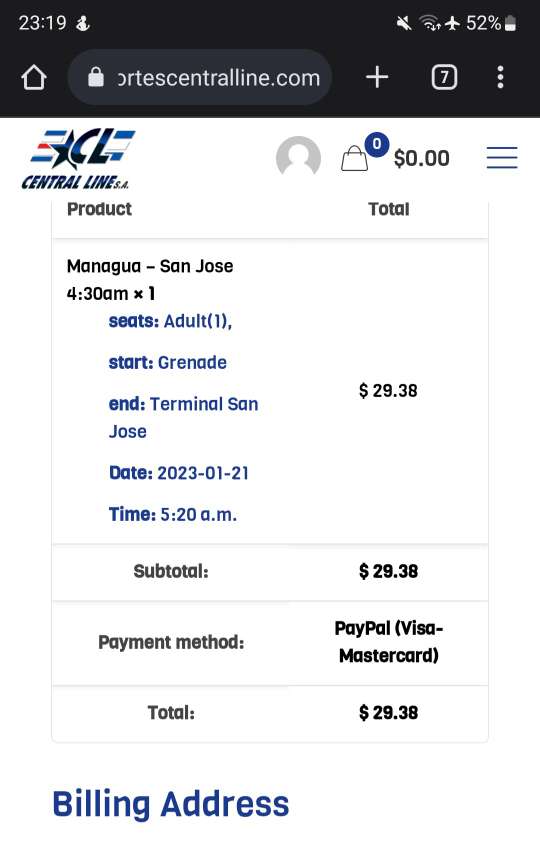 There are a few different transportation options for traveling from Granada, Nicaragua to San Jose, Costa Rica:
Bus: You can take a direct bus from Granada to San Jose, which usually takes around 8-10 hours. The bus journey involves crossing the border between Nicaragua and Costa Rica, which can take some time due to immigration procedures. There are several bus companies that operate this route, including Tica Bus, Nicabus, and TransNica.

I chose this option with an early start which meant I'd have to be at the bus stop in Granada at 530 A.M. You can buy the ticket on their website and take a taxi to the bus stop as it's a little off the main square. I was planning on walking but I could not in the early morning as it was still dark & chilly.

Also, when I arrived in San Jose, had to take a taxi to the hostel because the bus wasn't running frequently & again i cbb waiting around forever at the terminal.

Private Shuttle: Another option is to hire a private shuttle or taxi to take you from Granada to San Jose. This can be more expensive than taking the bus, but it offers the convenience of door-to-door service and may be faster.

Fly: If you're looking for a quicker and more convenient option, you can fly from Managua, Nicaragua to San Jose, Costa Rica. There are several airlines that operate this route, including Copa Airlines and Avianca. You can either take a taxi or shuttle from Granada to the airport in Managua.
Regardless of which option you choose, it's important to check the latest travel advisories and border crossing requirements for Nicaragua and Costa Rica.
Is Costa Rica safe for solo travellers?
Costa Rica is generally considered to be a safe destination for solo travelers. The country has a stable democracy, a low crime rate compared to other Latin American countries, and a friendly and welcoming culture. However, as with any destination, it's important for solo travelers to take some basic safety precautions:
Be aware of your surroundings: Keep your belongings close to you and avoid walking alone in unfamiliar or isolated areas, especially at night.
Use common sense: Don't flaunt expensive jewelry or electronics, and avoid carrying large amounts of cash.
Research your accommodations: Choose reputable hotels or hostels with good reviews and in safe neighborhoods. (recommended ones below)
Learn some Spanish: Knowing some basic Spanish can help you communicate with locals and navigate more easily.
If feeling unsure consider taking organized tours: Joining organized tours or activities can be a great way to meet other travelers and stay safe while exploring.
Overall, solo travelers should exercise caution and common sense while traveling in Costa Rica but should feel confident in exploring this beautiful and welcoming country.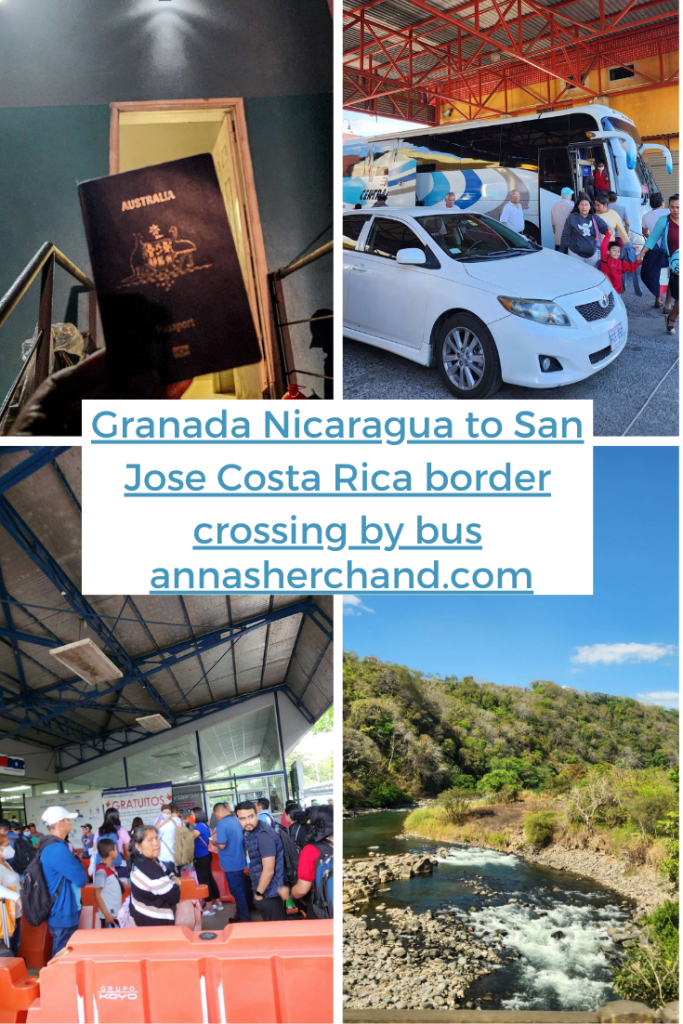 Let me know in the comments:
If you have any questions about Granada Nicaragua to San Jose Costa Rica border crossing
9 days in Guatemala
Solo border crossing from Guatemala to Punta Gorda Belize
2 Days in Punta Gorda, Belize
How to cross the border from Belize to Honduras
Solo female travel to Copan Ruins Honduras
Solo border crossing from Honduras to El Salvador
3 Days in El Salvador
Border crossing from El Tunco El Salvador to Leon Nicaragua
7 days in Nicaragua solo travel
3 Days in Costa Rica Travel Guide
Puerto Viejo Costa Rica to Bocas Del Toro Panama Border Crossing
5 Days Panama Travel Guide
7 days backpacking in Ecuador itinerary
5 days in Oaxaca itinerary
2 days in Mexico City itinerary
Best places to visit from Split
2 days in Split, Croatia
Solo traveling to Mostar
Solo female travel to Kotor
Best places to visit from Split
2 days in Split, Croatia
Solo traveling to Mostar
Solo female travel to Kotor
Solo female travel to Budva
Solo female travel Albania
Warsaw by Train covers warsaw travel tips
Check out One day in Luxembourg, western Europe
Day trip from Zurich to Liechtenstein
Travel tips to South America
Fiji solo travel guide
Australia east coast must-see
Backpacking in Melbourne, Australia
Digital nomad guide to Melbourne
14 best area to stay in Melbourne CBD
Master Sydney travel guide
Solo travel guide to Brisbane
Exploring Adelaide the best way is a must-read
Important travel tips for Uluru trip
Melbourne day trips in winter
Day Hikes in Melbourne
Weekend getaway? Check out things to do in Ballarat
Perth solo itinerary
Top 5 must do in Darwin, Australia
How to go from Dublin to Howth
Solo female travel Romania
Read a recent day trip to Zaanse Schans from Amsterdam
How about a solo itinerary to Canberra– Australia's capital city?
Solo trip to Peru, travel tips to South America
Check out the 7 days Hanoi travel guide.
Book accommodation through trusted Booking.com
I have detailed travel resources right here. Save money, learn what and how.
If you like this article, feel free to follow my adventures on Instagram, Facebook, YouTube, Twitter, and Pinterest, but most importantly sign up to my e-mail list to keep up with updates and travel posts.
Granada Nicaragua to San Jose Costa Rica Bus