Punta Gorda, Belize: The Hidden Gem of the Caribbean Coast
The next stop on my one month to Central America journey was Punta Gorda, Belize. First I spent 9 days in Guatemala then down below I explain how I crossed the border from Livingston to Punta Gorda. So whether you are arriving all the way from San Ignacio in the north or anywhere from southern Belize, read on to find out how I spent 2 days in Punta Gorda Belize.
Nestled on the southernmost tip of Belize, Punta Gorda, or "PG" as the locals fondly call it, is a hidden gem waiting to be discovered by intrepid travelers seeking authenticity and tranquility. With its laid-back vibe, unspoiled natural beauty, and a rich tapestry of cultural influences, Punta Gorda offers a unique and off-the-beaten-path Caribbean experience.
Without further ado, let's delve into its vibrant arts scene, savor mouthwatering Creole cuisine, and embark on eco-adventures that will leave you with memories to last a lifetime.
2 days in Punta Gorda Belize Travel Blog
Don't forget to stamp out of Nicaragua in Livingston. There is a small migration office in town and at the window, you pay the fee and they will stamp you out.
Belize is a small country nestled in Central America, which offers a unique blend of stunning natural beauty, vibrant culture, and adventure-filled activities that appeal to solo travelers and backpackers alike. With its pristine beaches, lush jungles, and ancient ruins, Belize has become a popular destination for those looking to explore the wonders of Central America.
Here's the most traveled path – After Lake Atitlan in Guatemala, people go to Sumuc Champney, and Tikal ruins, then cross the border to Belize through San Ignacio and make their way to Belize City and Cuya Caulker. Then go south.
However, I had no interest in seeing Tikal (the plan was to see Mayan ruins in Honduras and Mexico), San Ignacio (I couldn't be bothered with the caves), or Caye Caulker (I don't dive). So I chose to go straight from Lake Atitlan to Rio Dulce- Livingston, cross the border to Belize and spend two relaxing days, and 1 night at the lesser visited part of Belize around the Carribean Sea.
Punta Gorda in Belize is a small fishing village/coastal town located in the southern part of the country near the Guatemalan border. It has a population of only about 6,000 people and is known for its relaxed vibe and diverse cultural heritage, which includes Garifuna, Maya, Mestizo, and East Indian communities. You can experience these cultures through food, music, and art.
How to go from Livingston (Guatemala) to Punta Gorda (Belize)?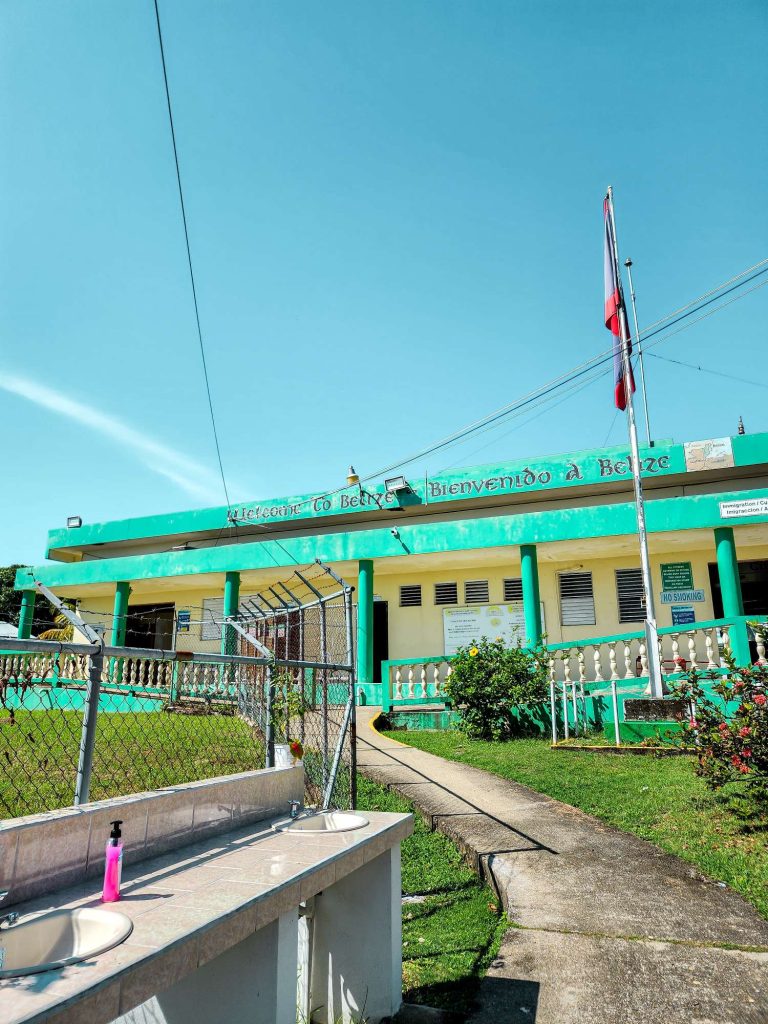 It's important to note that boat trips may be affected by weather conditions, or public holidays (I couldn't cross the border on 1st Jan because there was 0 boat running that day).
Read this for more details – solo border crossing from Guatemala to Punta Gorda Belize
Simply go to the ticket booth at the pier in Livingston and book the next boat to Punta Gorda. It's recommended to book your trip in advance to ensure availability.
Alternatively, you can book your boat trip once you have found a boat operator online or in person in town. I found one online but there was not much difference in price roughly about 10 Q less but decided to stick with the ticker booth at the pier.
The boat trip takes approximately 1-2 hours and offers scenic views of the coastline. The boat can accommodate up to 20 passengers and may depart in the morning or afternoon or every few hours depending on the seasonality.
During the boat trip, you can enjoy the stunning views of the Caribbean Sea and the surrounding landscape.
Once you arrive in Punta Gorda, go through the immigration office at the dock. Fill out the immigration form (if you are an Australian citizen no need to pay anything.) and from there, you can explore the town and its attractions, such as the market, the waterfront, and the nearby Mayan ruins.
The direct boat service from Livingston to Punta Gorda offers a unique and memorable way to travel and explore Belize's coastline.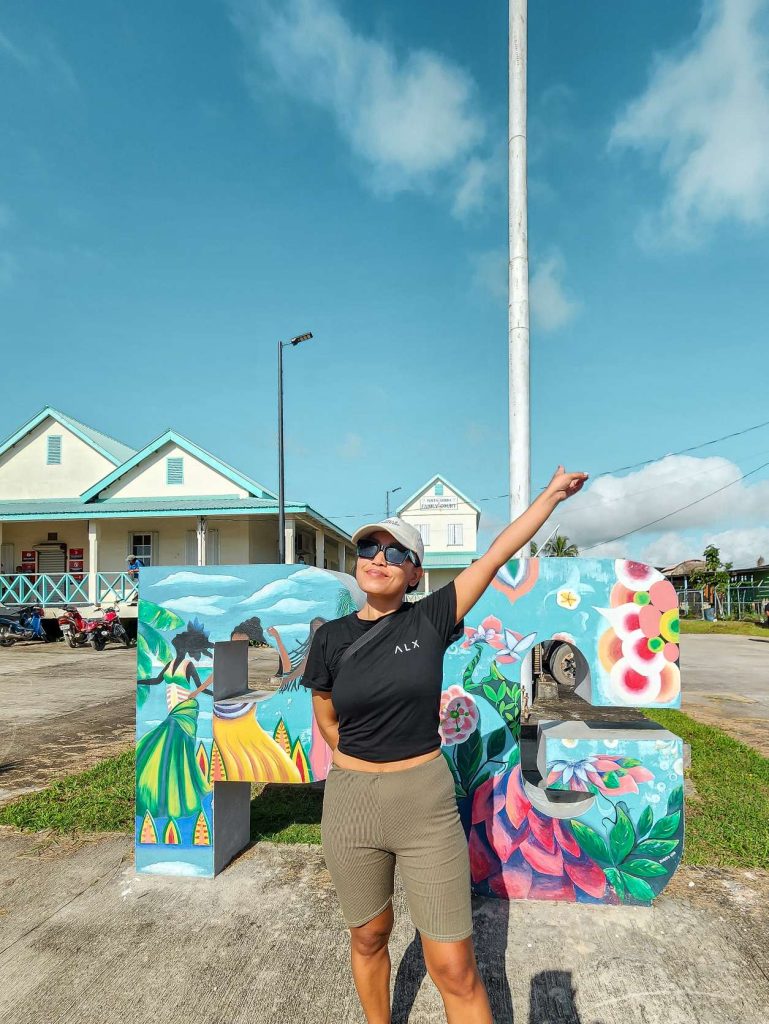 Where to stay in Punta Gorda Belize?
There are several hostels in Punta Gorda, Belize that you can consider staying at. Here are a few options:
The Sea Front Inn: This hostel is located on the seafront and offers dorms and private rooms. It has a communal kitchen and lounge area, as well as a restaurant and bar.
Saint Charles Inn: This hostel offers private rooms and dorms with shared bathrooms. It has a communal kitchen and lounge area, as well as a garden and outdoor seating area.
BlueBelize B&B: This hostel offers private rooms and dorms with shared bathrooms. It has a communal kitchen and lounge area, as well as a restaurant serving Italian and Belizean cuisine.
It's always a good idea to check reviews and ratings from other travelers to help you choose the best hostel for your needs and preferences.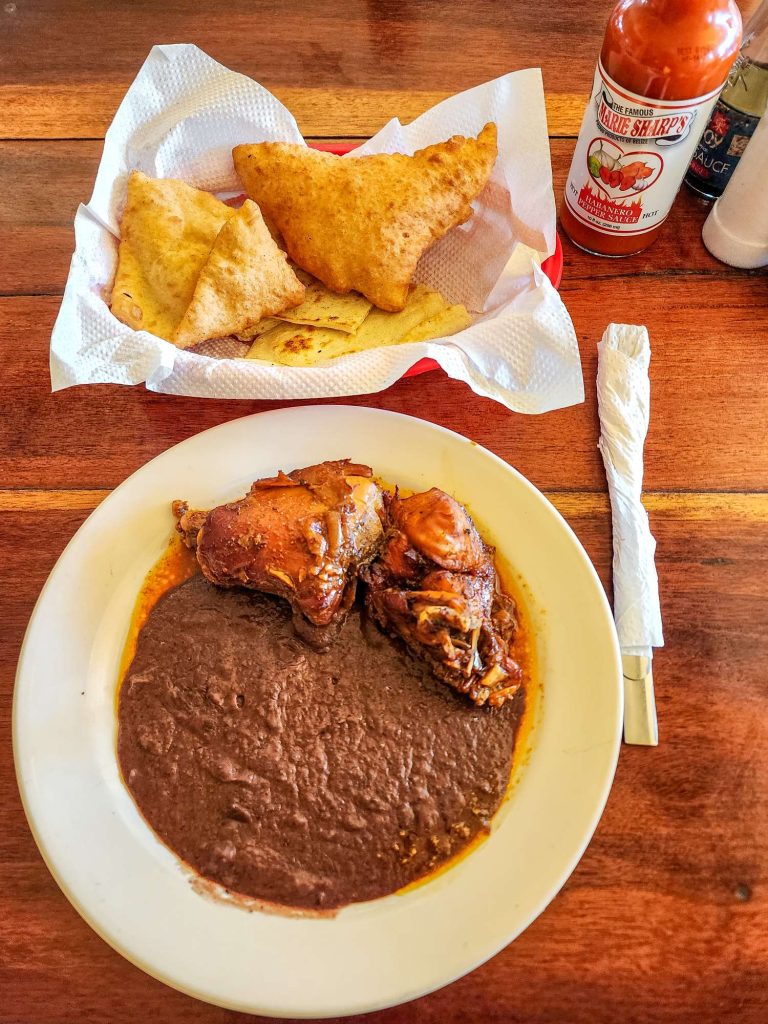 Where to eat in Punta Gorda, Belize?
Punta Gorda, Belize offers a variety of dining options, ranging from local street food to international cuisine.
When I visited it was the New Year's holiday so almost every restaurant was closed apart from 1 and 2 below. The town was actually dead! Videos and pic on my Belize Instagram highlights.
Grace's Restaurant: This restaurant was clean and I got to try the famous Belize fired Jackfruit! (Pic 1) This is what locals eat for breakfast here btw! Too heavy but too good not to eat! They have air conditioning and an extensive menu.
Caribbean Colors Art Cafe: This restaurant offers a Caribbean-inspired menu with dishes such as jerk chicken, conch fritters, and seafood gumbo. They also have vegetarian options and a selection of cocktails. (pic 3)
Barracuda Bar and Grill: This waterfront restaurant serves Caribbean and international cuisine, including seafood, burgers, and salads. They also have a bar with a variety of drinks.
Juntos Restaurant and Beach Bar: This restaurant is located on a beautiful beach and offers Caribbean and international cuisine, including fresh seafood, jerk chicken, and coconut rice. They also have a selection of cocktails and beers.
Belize Spice Farm and Botanical Garden: This restaurant is located on a spice farm and offers a Caribbean-inspired menu with dishes such as coconut shrimp, curried goat, and plantain chips. They also offer tours of the spice farm and botanical garden.
I hope these recommendations help you find some delicious Caribbean cuisine in Punta Gorda!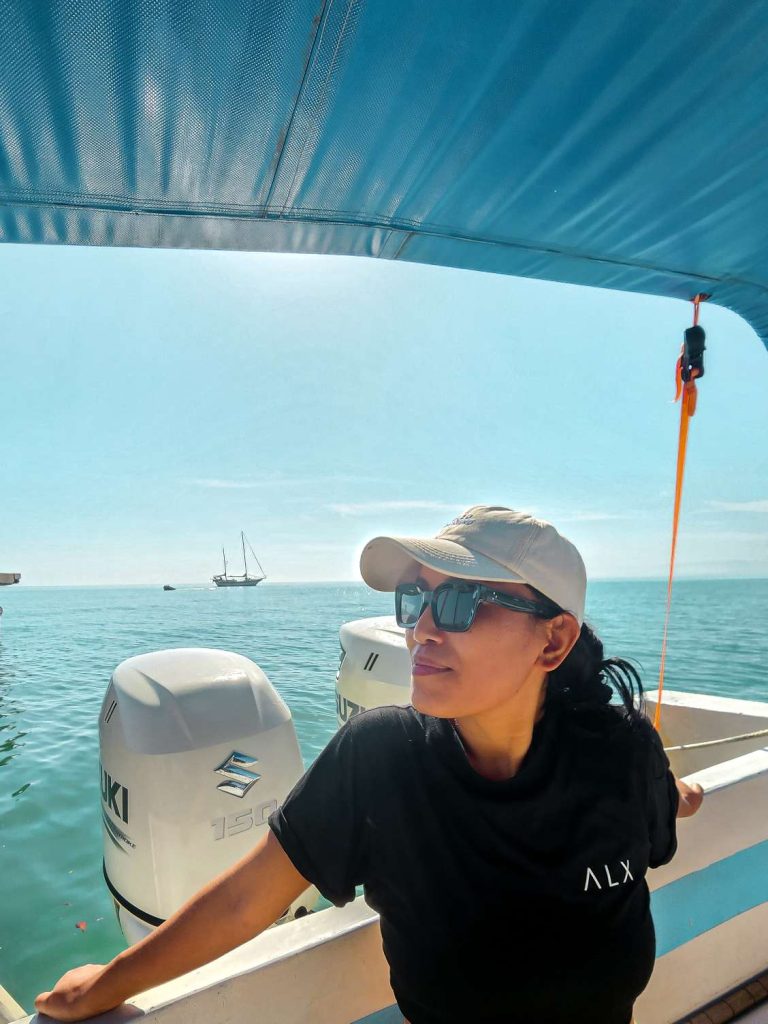 Things to do in Punta Gorda
It is a small town so not much to do in the town itself but there are half to full-day trips that can be easily accomplished and that's the recommended way to spend your 2 days in Punta Gorda Belize.
Visit the Nim Li Punit Mayan Ruins: Nim Li Punit is an ancient Mayan site located about 40 minutes outside of Punta Gorda. It's known for its well-preserved stelae and carvings. You can take a guided tour or explore on your own.
Explore the Rio Blanco National Park: This park is located about 30 minutes from Punta Gorda and features waterfalls, swimming holes, and hiking trails. You can also spot wildlife such as monkeys, toucans, and parrots.
Visit the Toledo Chocolate Factory: This chocolate factory is located in Punta Gorda and offers tours where you can learn about the process of making chocolate from cacao beans.
Take a Garifuna Drumming Lesson: The Garifuna are an indigenous group in Belize with a rich cultural heritage. You can take a drumming lesson and learn about their music and dance traditions.
Independence, Mango Creek, and Placencia: In the town of Punta Gorda, in front of the immigration office is a Police station, and next to it is a bus office called the "James bus line". They run buses from Punta Gorda to Independence. Once you arrive in Independence, find a bus heading to Mango Creek, and from there, you can take a taxi or another bus to The Placencia Peninsula. The journey takes approximately 2-3 hours from Punta Gorda to Independence and 30-45 minutes from Independence to Mango Creek. Taxis are available to take you to The Placencia Peninsula, or you can take a bus and ask to be dropped off at any of the nice beaches in Placencia.
Fishing Trip: A local mentioned in the restaurant that you could rent a boat to go fishing for the day! DYOR on this because I didn't see any signs for it in town but then again it was quiet due to a public holiday so, you may have better luck.
I hope you'll enjoy 2 days in Punta Gorda Belize travel.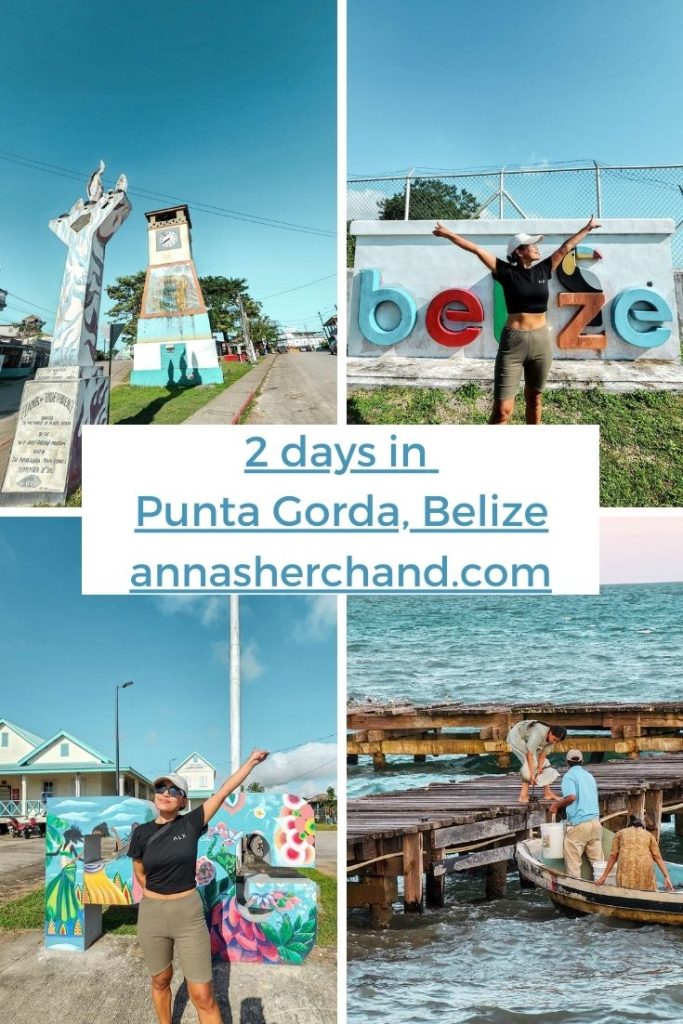 Let me know in the comments:
If you have any questions about 2 days in Punta Gorda Belize
9 days in Guatemala
How to border cross from Livingston to Punta Gorda by boat
Solo female travel to Copan Ruins Honduras
How to cross the border from Belize to Honduras
3 Days in El Salvador Solo Female Travel
Solo border crossing from Honduras to El Salvador
7 days backpacking in Ecuador itinerary
5 days in Oaxaca itinerary
2 days in Mexico City itinerary
Best places to visit from Split
2 days in Split, Croatia
Solo traveling to Mostar
Solo female travel to Kotor
Solo female travel to Budva
Solo female travel Albania
Warsaw by Train covers warsaw travel tips
Check out One day in Luxembourg, western Europe
Day trip from Zurich to Liechtenstein
Travel tips to South America
Fiji solo travel guide
Australia east coast must-see
Backpacking in Melbourne, Australia
Digital nomad guide to Melbourne
14 best area to stay in Melbourne CBD
Master Sydney travel guide
Solo travel guide to Brisbane
Exploring Adelaide the best way is a must-read
Important travel tips for Uluru trip
Melbourne day trips in winter
Day Hikes in Melbourne
Weekend getaway? Check out things to do in Ballarat
Perth solo itinerary
Top 5 must do in Darwin, Australia
How to go from Dublin to Howth
Solo female travel Romania
Read a recent day trip to Zaanse Schans from Amsterdam
How about a solo itinerary to Canberra– Australia's capital city?
Solo trip to Peru, travel tips to South America
Check out the 7 days Hanoi travel guide.
Book accommodation through trusted Booking.com
I have detailed travel resources right here. Save money, learn what and how.
If you like this article, follow my adventures on Instagram, Facebook, YouTube, Twitter, and Pinterest, but most importantly sign up to my e-mail list to keep up with updates and travel posts!
2 days in Punta Gorda Belize