Creating this separate solo border crossing from Guatemala to Punta Gorda Belize in the hope that it will make it easier for people to find it. If you want to read the whole guide it's here – 2 days in Punta Gorda Belize
As a solo female traveler border crossing not by land but by water was not my first time come to think of it. I had done it when living in Laos and went on a visa run by boat to neighboring countries. That said, it still kind of felt like a new thing because Laos was like 5ish years ago! Plus I don't enjoy spending a lot of time in open water. So I was definitely a bit concerned not knowing what would happen.
Now that it is all done and dusted, let me share with you how I did a solo border crossing from Guatemala to Punta Gorda Belize
First thing first, don't forget to stamp out of Guatemala in Livingston. There is a small migration office in town and at the window, you pay the fee and they will stamp you out. 9 days in Guatemala if you want to check it out
Belize is a small country nestled in Central America, which offers a unique blend of stunning natural beauty, vibrant culture, and adventure-filled activities that appeal to solo travelers and backpackers alike. With its pristine beaches, lush jungles, and ancient ruins, Belize has become a popular destination for those looking to explore the wonders of Central America.
Here's the most traveled path – After Lake Atitlan in Guatemala, people go to Sumuc Champney, and Tikal ruins, then cross the border to Belize through San Ignacio and make their way to Belize City and Cuya Caulker. Then go south.
However, I had no interest in seeing Tikal (the plan was to see Mayan ruins in Honduras and Mexico), San Ignacio (I couldn't be bothered with the caves), or Caye Caulker (I don't dive). So I chose to go straight from Lake Atitlan to Rio Dulce- Livingston, cross the border to Belize, and spend two relaxing days, and 1 night at the lesser visited part of Belize around the Caribbean Sea.
Punta Gorda in Belize is a small fishing village/coastal town located in the southern part of the country near the Guatemalan border. It has a population of only about 6,000 people and is known for its relaxed vibe and diverse cultural heritage, which includes Garifuna, Maya, Mestizo, and East Indian communities. You can experience these cultures through food, music, and art.
How to go from Livingston to Punta Gorda by boat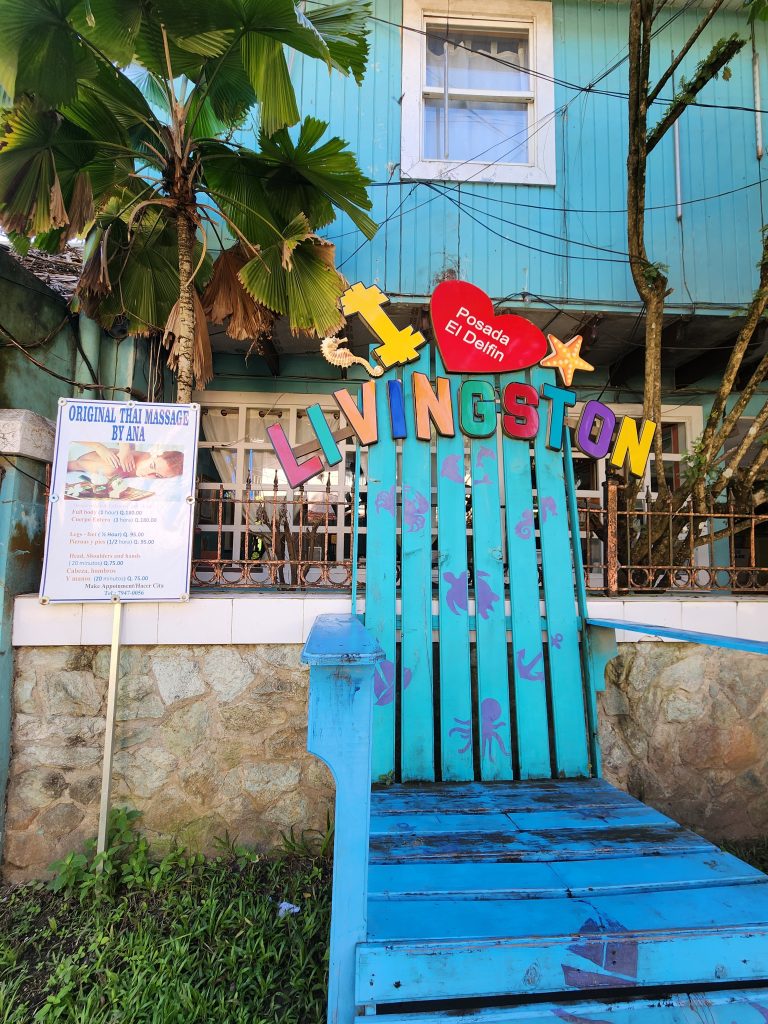 It's important to note that boat trips may be affected by weather conditions, or public holidays (I couldn't cross the border on 1st Jan because there was 0 boat running that day).
Simply go to the ticket booth at the pier in Livingston and book the next boat to Punta Gorda. It's recommended to book your trip in advance to ensure availability.
Alternatively, you can book your boat trip once you have found a boat operator online or in person in town. I found one online but there was not much difference in price roughly about 10 Q less so decided to stick with the ticker booth at the pier because it felt more legit if that makes sense. I didn't take the boat from the picture above but posting here for alternative options for you.
The boat trip takes approximately 1-2 hours and offers scenic views of the coastline. The boat can accommodate up to 20 passengers and may depart in the morning or afternoon or every few hours depending on the seasonality.
During the boat trip, you can enjoy the stunning views of the Caribbean Sea and the surrounding landscape.
Once you arrive in Punta Gorda, go through the immigration office at the dock. Fill out the immigration form (if you are an Australian citizen no need to pay anything.) and from there, you can explore the town and its attractions, such as the market, the waterfront, and the nearby Mayan ruins.
The direct boat service from Livingston to Punta Gorda offers a unique and memorable way to travel and explore Belize's coastline. 2 Days in Punta Gorda, Belize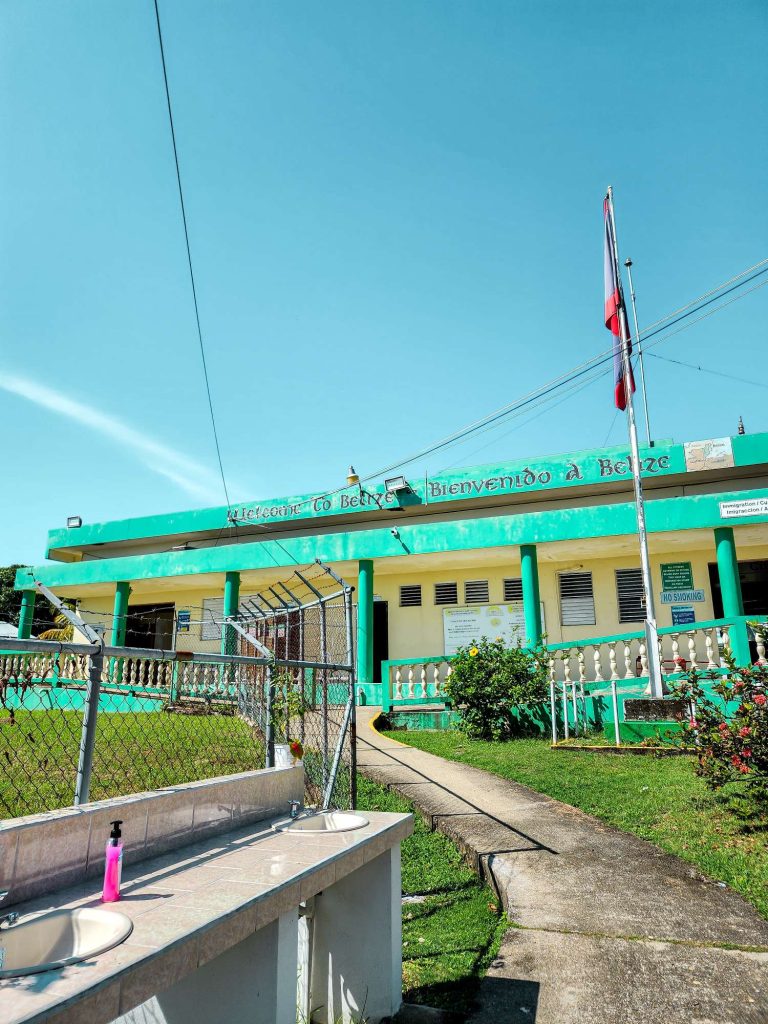 Let me know in the comments:
If you have any questions/comments about how to go from Livingston to Punta Gorda by boat
Check out One month in Central America Itinerary
9 days in Guatemala
2 Days in Punta Gorda, Belize
How to cross the border from Belize to Honduras
Solo female travel to Copan Ruins Honduras
Solo border crossing from Honduras to El Salvador
3 Days in El Salvador Solo Female Travel
7 days backpacking in Ecuador itinerary
5 days in Oaxaca itinerary
2 days in Mexico City itinerary
Best places to visit from Split
2 days in Split, Croatia
Solo traveling to Mostar
Solo female travel to Kotor
Solo female travel to Budva
Solo female travel Albania
Warsaw by Train covers warsaw travel tips
Check out One day in Luxembourg, western Europe
Day trip from Zurich to Liechtenstein
Travel tips to South America
Fiji solo travel guide
Australia east coast must-see
Backpacking in Melbourne, Australia
Digital nomad guide to Melbourne
14 best area to stay in Melbourne CBD
Master Sydney travel guide
Solo travel guide to Brisbane
Exploring Adelaide the best way is a must-read
Important travel tips for Uluru trip
Melbourne day trips in winter
Day Hikes in Melbourne
Weekend getaway? Check out things to do in Ballarat
Perth solo itinerary
Top 5 must do in Darwin, Australia
How to go from Dublin to Howth
Solo female travel Romania
Read a recent day trip to Zaanse Schans from Amsterdam
How about a solo itinerary to Canberra– Australia's capital city?
Solo trip to Peru, travel tips to South America
Check out the 7 days Hanoi travel guide.
Book accommodation through trusted Booking.com
I have detailed travel resources right here. Save money, learn what and how.
If you like this article, follow my adventures on Instagram, Facebook, YouTube, Twitter, and Pinterest, but most importantly sign up to my e-mail list to keep up with updates and travel posts!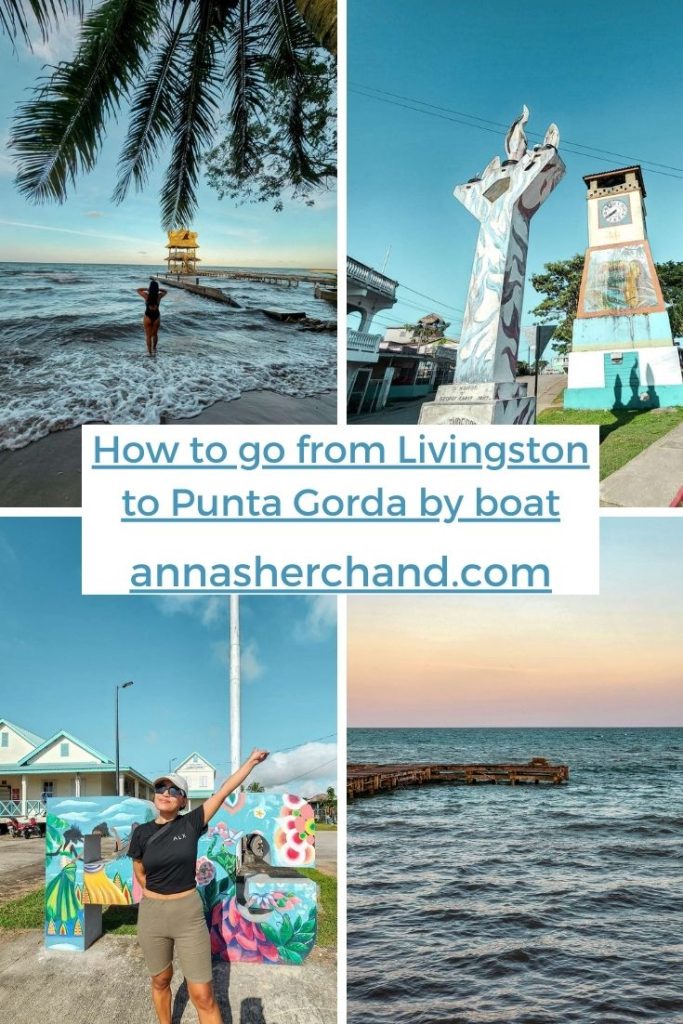 Solo border crossing from Guatemala to Punta Gorda Belize