While travelling, I used to wonder what it's like to stay in a 5 Stars hotel. Now, I'm happy to say (write in this case) I have and lucky to share the experience with you as well. So, today (February 26th 2017) I present you review of the Luxury 5 star Hyatt Regency Hotel in Kathmandu, Nepal.
Hotel website: Hyatt Regency
Address: Bouddha, Kathmandu, Nepal
Location: Google Maps
Tip: Join the Hyatt Gold Passport global loyalty program and start earning free nights at Hyatt hotels worldwide. Learn More
Hyatt Regency Kathmandu Review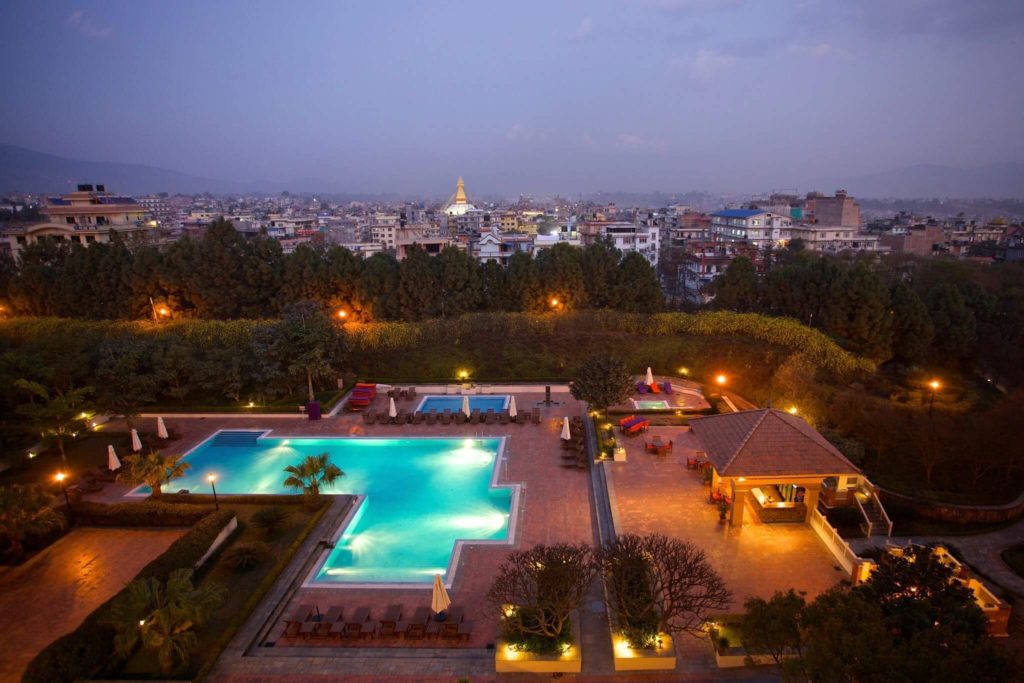 Situated about 10 minutes drive from Tribhuvan International Airport, the 5-star hotel Hyatt Regency overlooks the world-famous Boudhanath Stupa, a UNESCO world heritage site that is reachable in just 7 minutes walk. It was opened on 27 September 2000 and inaugurated by His Late Majesty, King Birendra Bir Bikram Shahdev, and is built on 37 acres of land.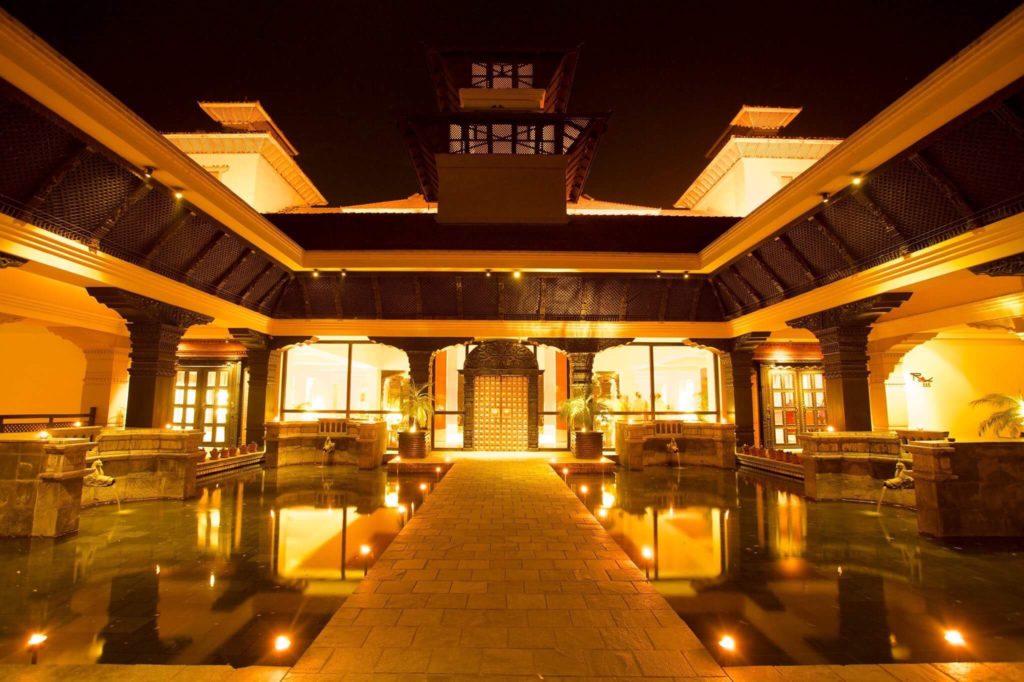 Hyatt offers 280 spacious and luxuriously appointed guest rooms, including 7 uniquely designed suites and 35 Regency Club rooms; brilliantly combing a blend of sophistication and upscale residential comfort with timeless Newari touch. The hotel also offers a sophisticated dining experience in Level 3 and 6, presenting a range of authentic cuisines catering to all tastes.
In this review, I will be covering the following points.
Pros & things I like
Cons & things to know
My verdict
Tips for future guests & save money
Best time to visit
How to get there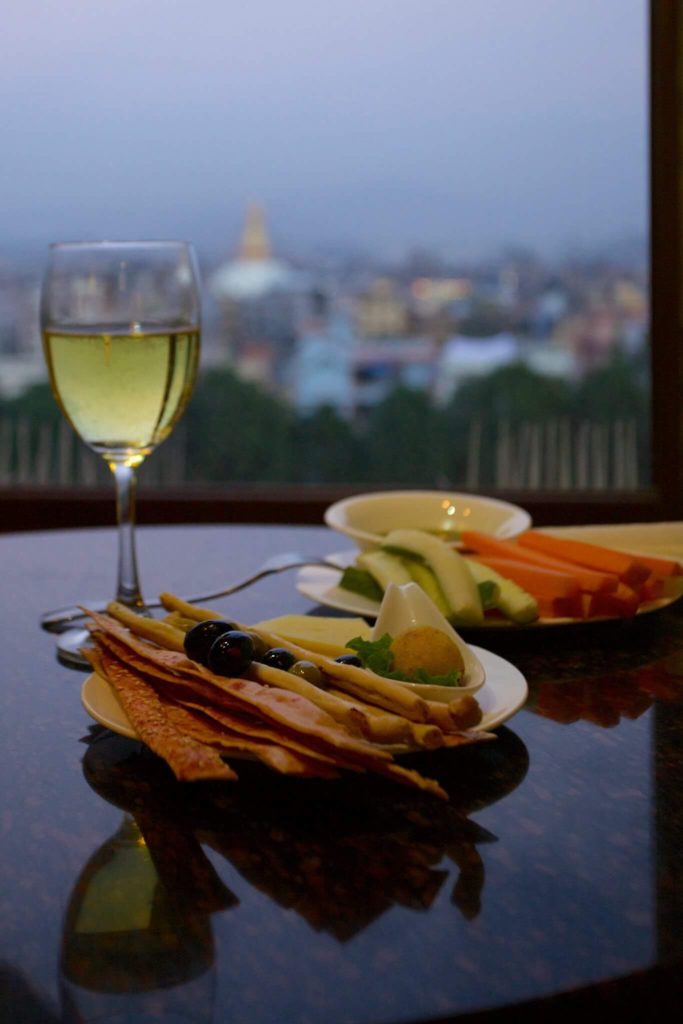 PROS & THINGS I LIKE
Free Wi-Fi internet service for guests with the option of wired and wireless.
Hyatt Regency is situated close to not one but Two of the world famous UNESCO heritage sites.
1. Boudhanath Stupa is a well-known religious place for Buddhist. Just 7 minutes' walk from the hotel, it's a good spot for sightseeing plus shopping gems, handmade jewellery, thankas, Tibetan handicrafts and more.
2. Pashupatinath Temple another UNESCO World Heritage Site – is in Gaushala, which is about 10 minutes' drive or under 25 minutes' walk from the hotel. It is the holiest Hindu destination in Nepal and you can also see Saudhus and their lifestyle here.
The Views of Boudhanath Stupa and the surrounding mountain ranges with breakfast and hors-d'oeuvres. I say Welcome to the Good Life.
Another Pro is this hotel is only about 10 minutes to International Airport. This is where I can say goodbye to stress and enjoy sleeping in on the day of my flight.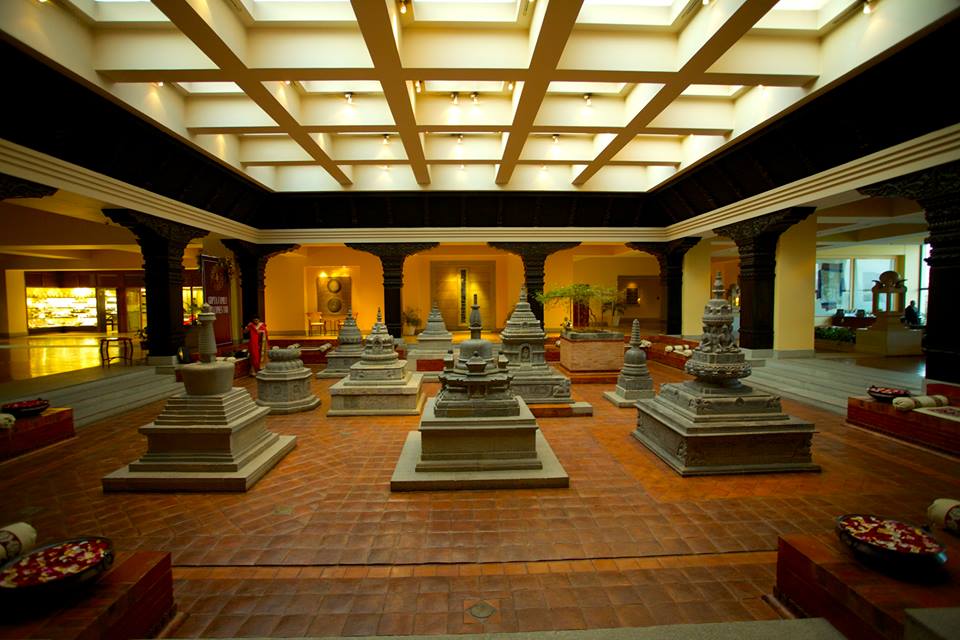 I liked how Hyatt is designed in the style of an authentic Nepali influence, with references to local art and cultural heritage. The lobby, reception and outdoor seating are centred around a gorgeous group of little stupas with an interesting history, while the accommodations are located upstairs.
Hyatt Hotels are internationally renowned for their understated luxury and sophistication and it's no different at the Hyatt Regency Kathmandu. This luxury hotel reflects the elegance of the Hyatt brand and lives up to its name.
Check-in was smooth. They do it in an elegant, homely space with two desks offering a more friendly experience than a check-in counter. Across from the lobby is an outdoor seating area offering cool breeze with Pool view, bonfire in winter and shades in summer.
The hotel offers 280 spacious and luxuriously appointed guest rooms, including 7 uniquely designed suites and 35 Regency Club rooms. During my visit, I stayed in a 36 sq meters "view room" that featured top of Boudhanath Stupa and a stunning pool view with a King-sized bed, an elegant granite bath with tub featuring local artifacts and a separate work desk with traditional Tibetan hand-woven carpet.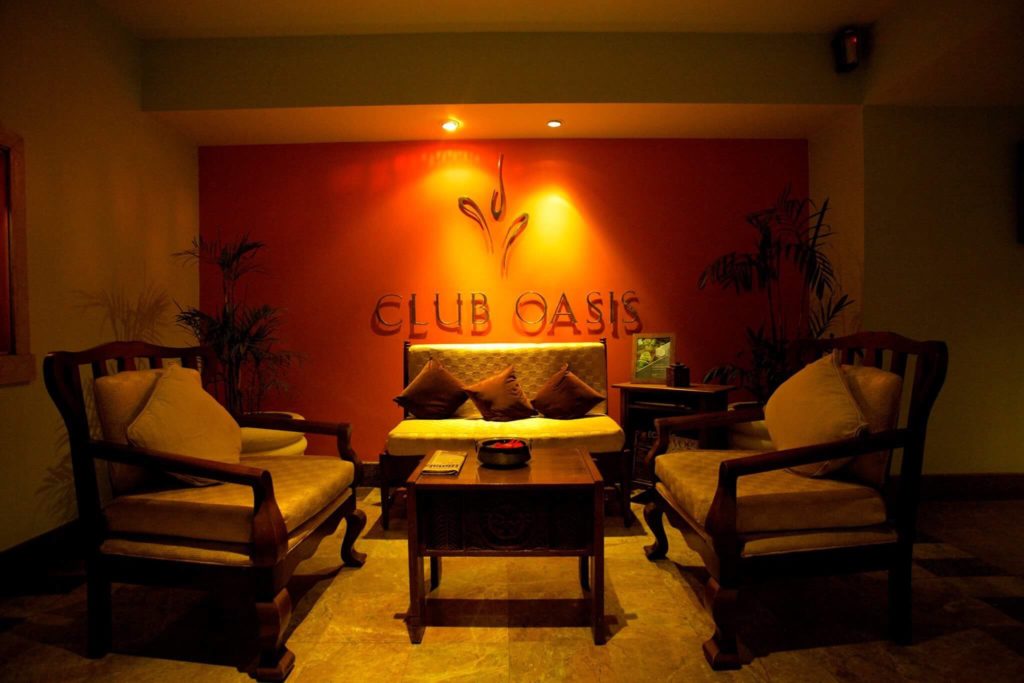 Hyatt's Club Oasis Spa offers a separate spa area for male and female guests, several treatment options, and massages. Steam rooms, sauna, whirlpool, showers, relaxing area, lockers, and free cucumber, lemon-infused the water.
Another thing I liked is their world-class dining options– Level 6 overlooking the Boudhanath stupa and surroundings. Separate Bar and restaurant at the Rox and Buffet dinner at the Café in Level 3. The authentic cuisine offered includes Chinese, Western, Indian and French dishes.
Breakfast is served at The Café and Regency Lounge which is for VIP guests. During my visit, they were introducing a brand new Breakfast Buffet menu which was exclusively created by the Executive Chef. You can choose whatever you want from an excellent Breakfast buffet that is displayed around the restaurant, plus you can order off the menu items as well.
The Casino and little art museum next door is a plus too.
The staffs were dedicated and knowledgeable offering exceptional service.
I also liked the fact Hyatt offers Saturday brunch with access to a swimming pool for anyone who wants to soak up the sun and enjoy the pool and brunch.
Luxury facilities they offer. Two outdoor swimming pools, one of which is a separate children's splash pool, an outdoor hot whirlpool, three tennis courts, running or jogging trail, complimentary parking, in-house shopping, and a helipad.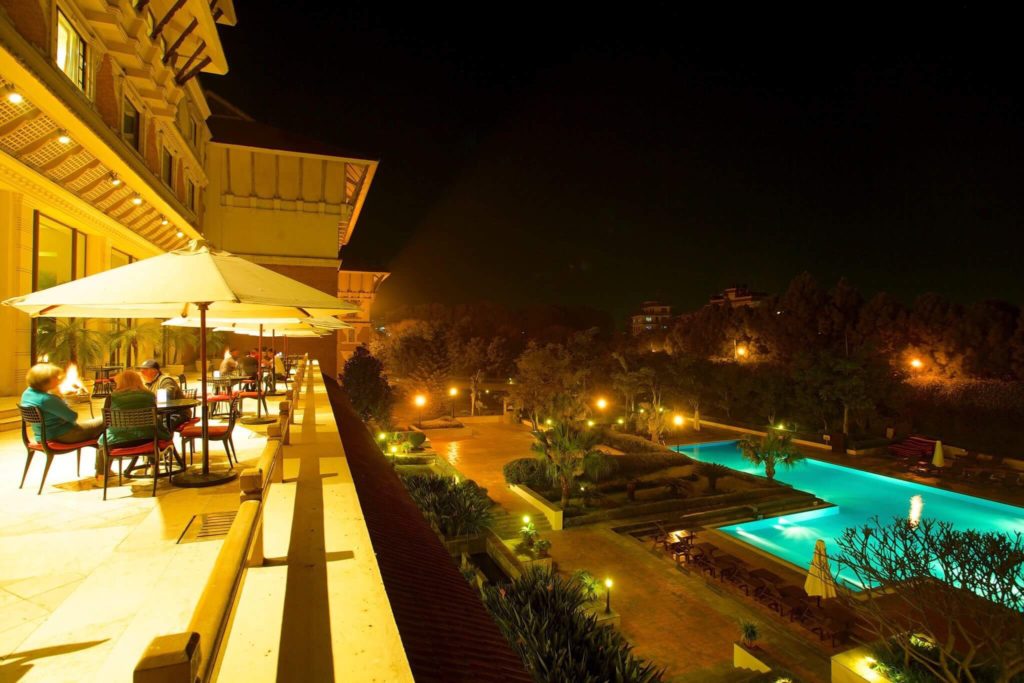 CONS & THINGS TO KNOW
The Hyatt Regency Kathmandu is the best and most exclusive hotel in the valley. These are not necessary cons but things you need to know before considering booking here.
The Hotel is 7 floors meaning if your room is not on one of the top floors, less likely for you to have a room with Boudhanath Stupa view but the good news is that garden and pool views are excellent as well.
While beautifully designed and offering all the amenities; toothbrush and toothpaste were missing. I can imagine that having them for all 208 rooms could be a problem when the hotel is running at full occupancy. However, I am positive it can be arranged upon request.
Hyatt is designed for tranquillity and relaxing vibes. If you are looking for hustle and bustle of the city centre, that will be approximately 25 minutes from the hotel.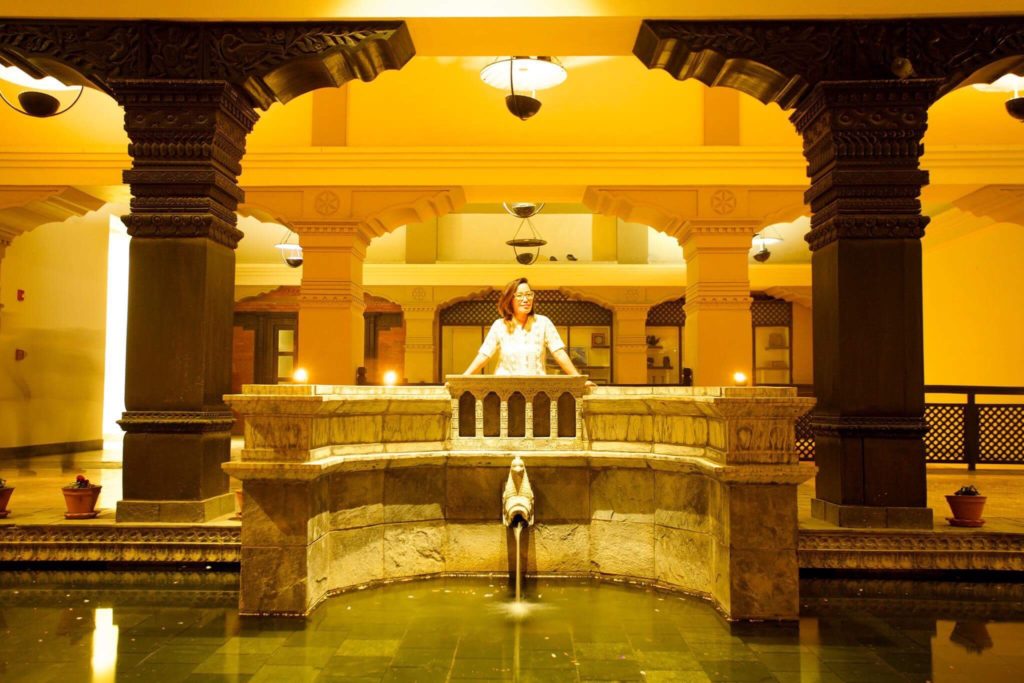 MY VERDICT
Location: 8/10
Amenities: 8/10
Pool: 9/10
Resort grounds: 9/10
Rooms: 9/10
Food: 9/10
Breakfast: 9/10
Spa: 9/10
Service: 9/10
Value for money: 9/10
Overall experience: very good: 9/10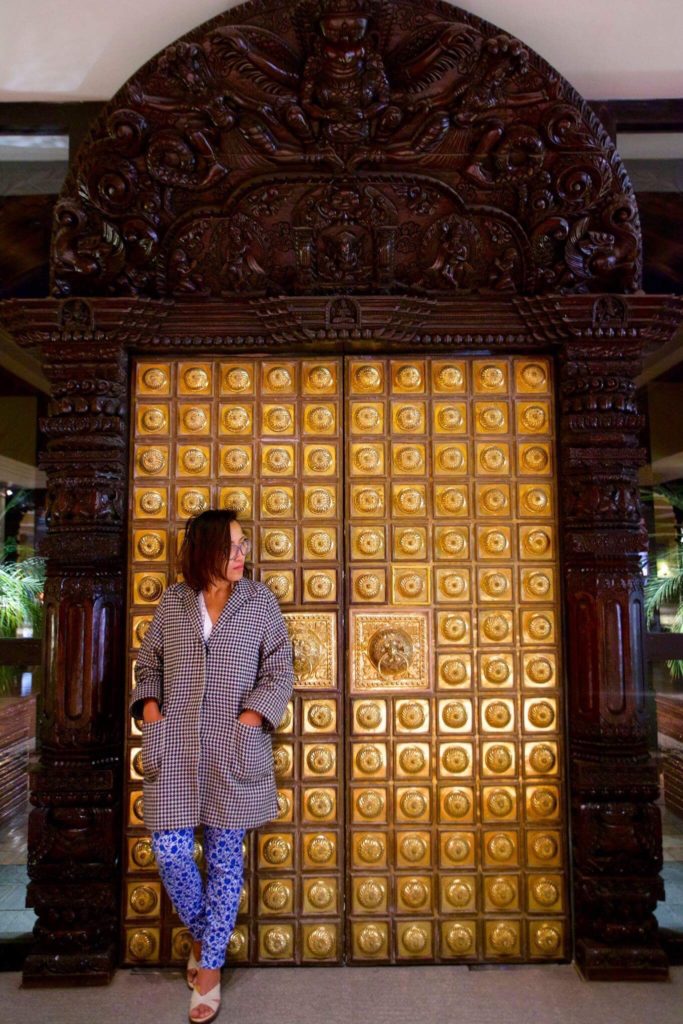 TIPS FOR FUTURE GUESTS
Save money: Enjoy exclusive packages when booking via the Hyatt website (e.g. business, romantic, leisure deals)
Save money: Save up to 25% in their seasonal offer at over 160 participating hotels, from London to Bangkok and from Dubai to Delhi.
Do not book too late as the top luxury hotels Like Hyatt will often sell out months in advance. Do not count on a last-minute deal (which is not offered by most top hotels anyway).
Stay for free by using hotel points and credits that you collected in a hotel loyalty program.
Sign-up for the newsletters or keep an eye on their website. They often email coupons or advanced notifications when they're having a sale.
Platinum and Diamond members of Hyatt's loyalty program are well treated, among other benefits – complimentary room upgrade (when available), early check-in or late check-out (when available), and free breakfast (Hyatt Diamond)
BEST TIME TO VISIT
Nepal has 4 different climatic seasons and each one offers something different. However, whether in Kathmandu is much more enjoyable than the Terai region. Summertime in the valley tends to be hot and wet with monsoon season, while winters are chilly cold, autumn is highly pleasant so are the mountain views and spring is mildly warm and pleasant as well. March, April, May and September, October and November are the best months to visit Kathmandu, Nepal and this beautiful hotel. But keep in mind those are also the most wanted months for trekking in Nepal. Advance booking is highly recommended.
HOW TO GET THERE
Kathmandu is easily reachable with flights from all around the world and via land through India or China. Check the Tribhuvan International Airport Wiki page for an updated list of airlines that offer direct flights to Kathmandu. 5 stars Hyatt Regency Kathmandu is located just under 15 minutes from Tribhuvan International Airport.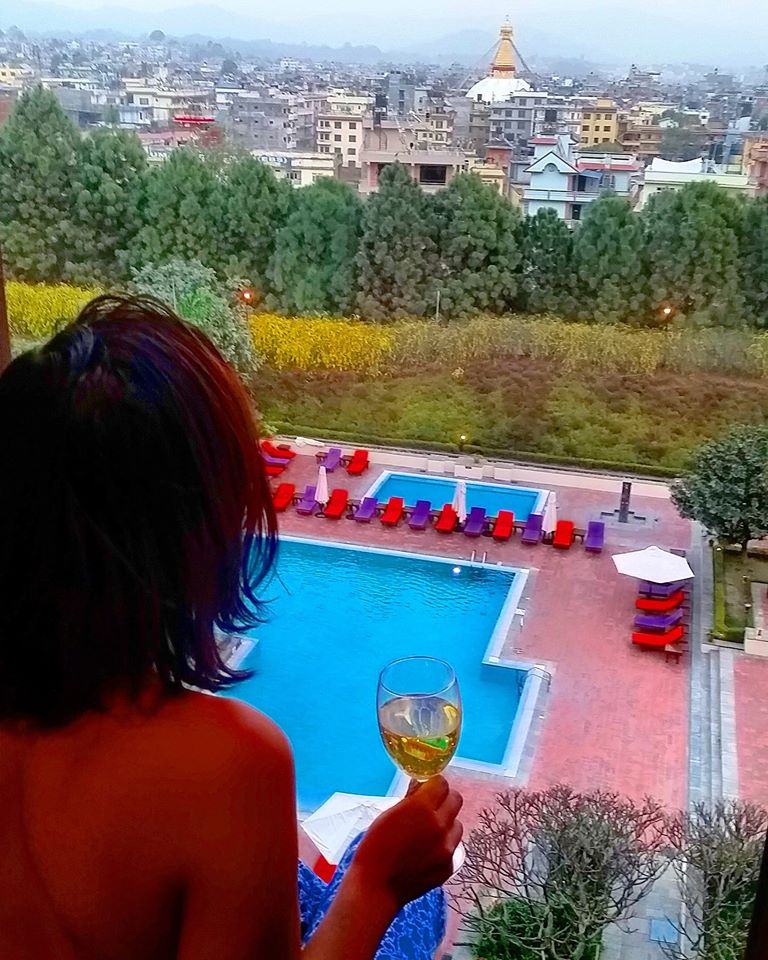 Let me know in the comments-
Hyatt Regency Kathmandu Review