Not sure what kind of Sofia tours to do? I am breaking them down here for you. I was solo traveling Sofia a few months ago and had the same question. So I totally get it. I did a lot of research and finally went on some and had the best time! I will cover all of them below.
There are many types of tours available in Sofia. From the Free Sofia tour to the luxury tour, the group tour to private tour and more. Whether you are a flashpacker, backpacker or a luxury traveler, Sofia has tours that are suitable to everyone's needs. Towards the end of the post, I will also share important travel tips so keep an eye out for that.
In case you only have 1 day in Sofia, read What to see in Sofia in 1 day
11 fun Sofia tours you can't miss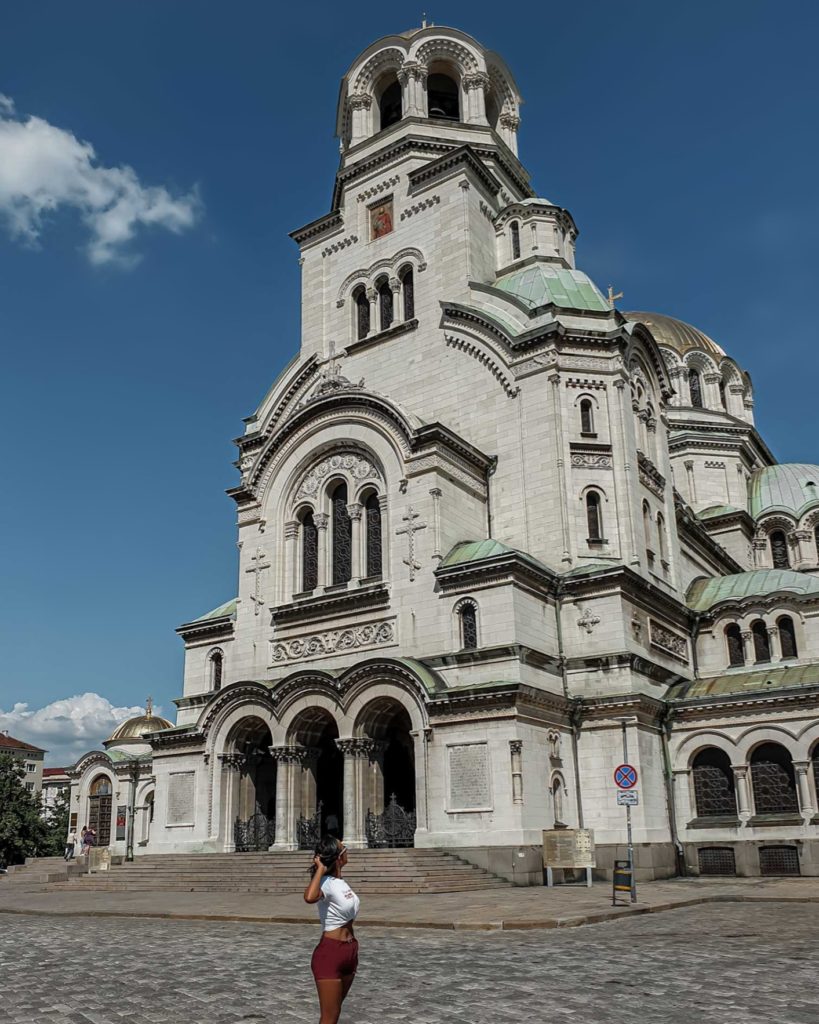 Sofia is the second European capital after Athens. And here's the secret it got its name from the St. Sofia Church, not from a lady named Sofia! This city offers tons of attractions that span the centuries, with a mix of architecture ranging from Byzantine churches to communist-era relics.
There are hundreds of things to do in Sofia but if you want to do them the fun way. I recommend considering the following tours. Most of them are small group tours so, it won't be crowded and everyone will have enough time to take pictures and ask questions.
Click on the name of the tours to book them directly.
Now, let's start.
Here's my major money-saving tip: Every time you're traveling to a new place, try to find a FREE Walking Tour. But don't forget to tip whatever you feel is appropriate at the end, I would suggest at least 5-10 BG in Sofia. I was told the guides don't get paid by the company and they are volunteering their time. So, only fair we tip them what we can. Of course, sometimes the tours don't go perfectly but you get to learn a lot of history and meet a lot of people. So, it's fun!
Sofia walking tour is a free two hours day tour that gives you a full impression of Bulgaria's history. The meeting point is at the Palace of Justice (near Serdica Metro) for 10 am. (they also run another one at 11 am, 2 pm and 6 pm) When I went, the guide spoke excellent English & had a wicked sense of humor, as well as a wealth of knowledge on her city history. No pre-booking is required & there were about 15 – 20 people on my tour.
There were numerous stops throughout the tour but these were my favorites. Also if you don't want to be in a group, just include these must-sees in your solo Sofia itinerary.
King Liberator Square and the National Assembly, St. Nikolai Church, The National Art Gallery (outside), The National Theater, St. George Rotunda, The Presidency and the Ministry Council, The Synagogue (outside), Banya Bashi Mosque, The Old Public bath, The National Palace of Culture and many more.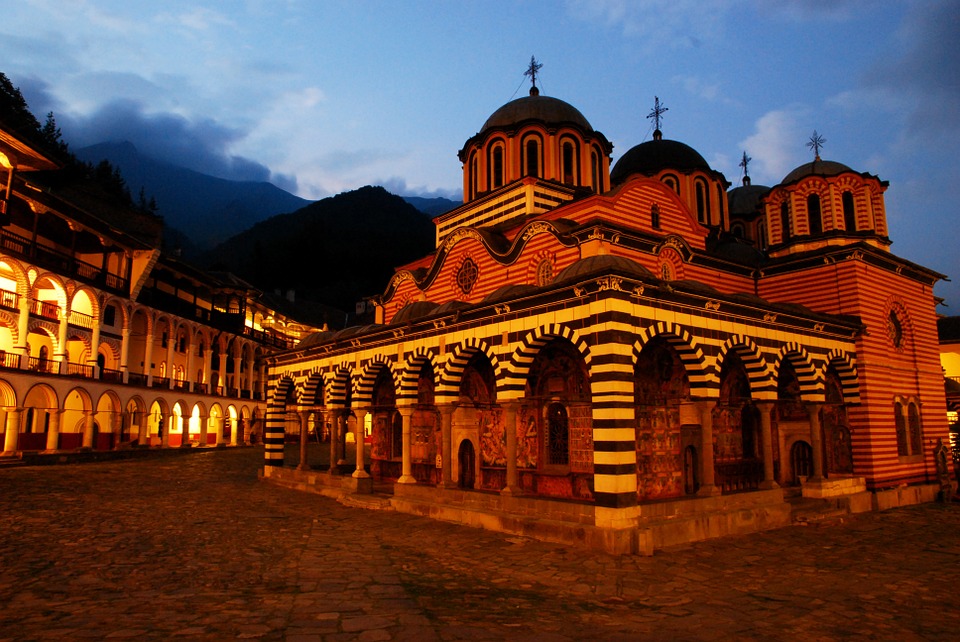 If you want to spend the day exploring 2 UNESCO World Heritage Sites located outside of Sofia, this tour is perfect! The meeting point is behind St. Alexander Nevski Cathedral in Sofia, which usually starts at 9 am. Then for the next 2 hours, you can sit back and relax as the friendly, English-speaking drivers transport you to Rila.
Then when you arrive, spend 2 hours exploring the area and visiting the Rila Monastery, the largest and most famous Eastern Orthodox monastery in Bulgaria. You can also enjoy lunch at a local restaurant which features a specialty of grilled trout. After lunch when coming back you may get lucky to see Boyana Church, a medieval Bulgarian Orthodox church on the outskirts of Sofia. Don't forget to see the elaborate frescoes that have made this site famous, before your tour returns you to your meeting point.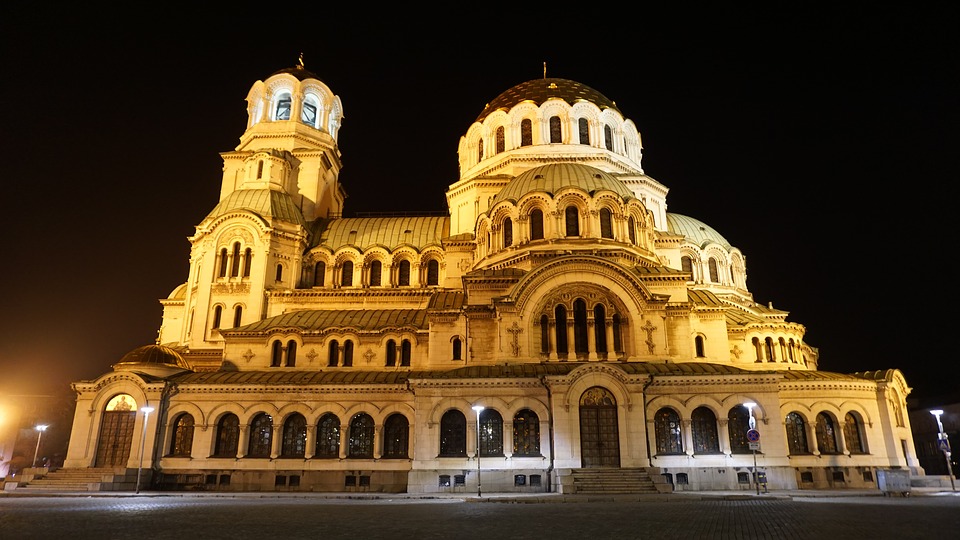 If you are more of a night person, this tour is perfect for you! It is a 2-hour city tour with a guide and modern vehicle at night. You can experience the music and dance of Sofia at a traditional Bulgarian dinner and folklore show also.
The onion domes of the vast Alexander Nevsky Cathedral looks different at night and you can also see all the main sights of Sofia, including the ornate National Theatre. Perfect time to taste Bulgarian wines and authentic dishes at a restaurant in Borisova Garden.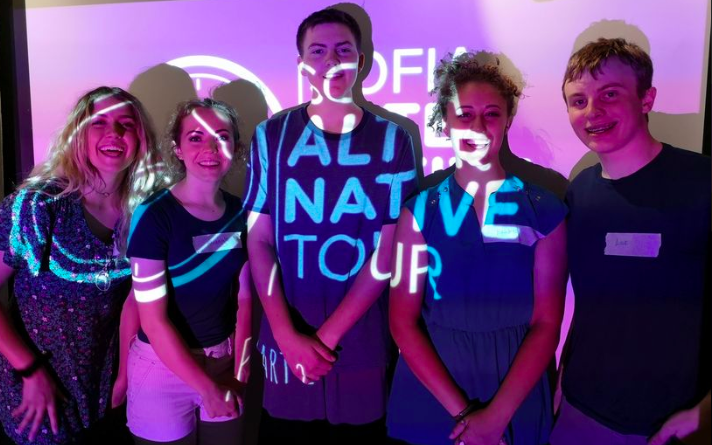 As the name suggests, if you are after something different and unconventional this tour is for you. So it makes sense there is no guide on this tour. What happens is, you go to the tour office/shop, they will hand you a starter pack with instructions. Everything you need to know is inside that pack! With this tour, you can discover sides of Sofia even the locals rarely see!
This tour is focused on the alternative side of Sofia and that makes it a unique fun adventure filled with half escape room and half treasure hunt like activity.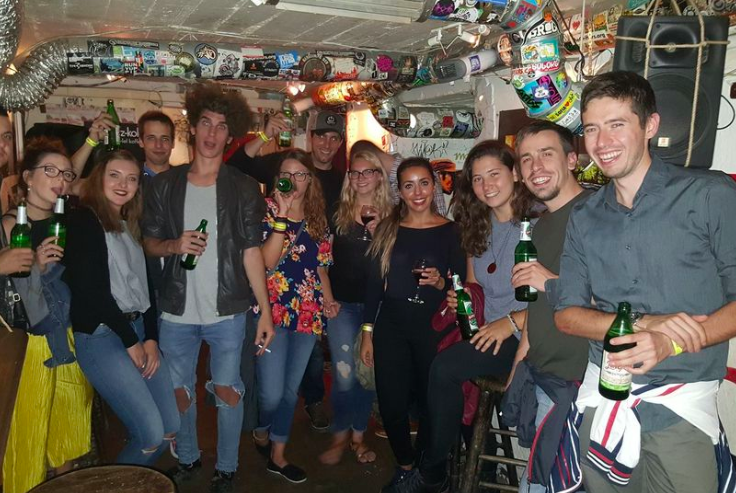 On this 4 hour tour, you will visit some of Sofia's hidden bars with a local guide. It includes 1 free beer at the 1st and 3rd stops and 1 free shot at other stops!
Even if you don't drink it could be a good place to meet fellow travelers, hear stories about the places you visit and make new friends! On saying that there is a free alcoholic dessert with purchase at 2nd stop and free club entry!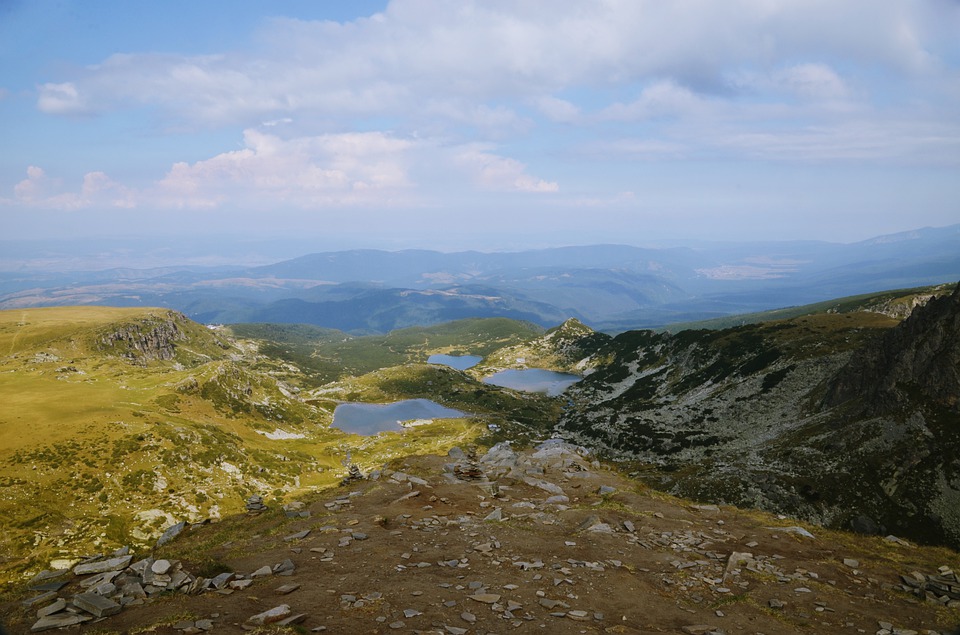 This full-day tour leaves Sofia in the early morning. After a 90 minute drive to Panichishte, your trek begins with an English speaking guide and a small group. Just don't forget to pack maybe a sandwich/snacks, drinks, pocket money, and tips.
Do you know these glacial lakes are known as the Blue Pearls of the Rila Mountains?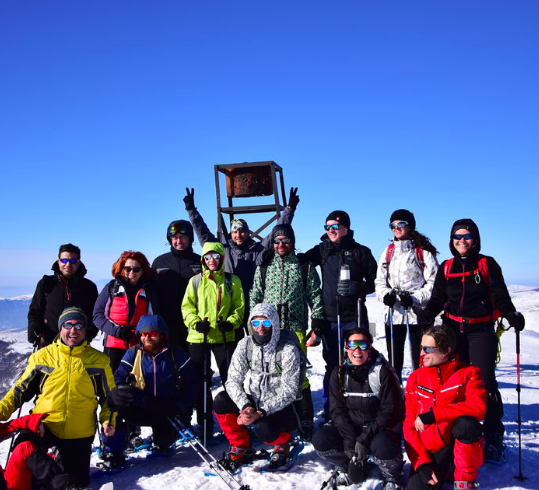 You can't miss the view of Vitosha Mountain from the city center. But now that you saw it, you want to climb it? Why not! Nowadays hiking Vitosha mountain is becoming very popular among adventure seekers. So if you are looking into it, then this tour is made for you!
Upon arriving you will experience the stunning landscapes of the Vitosha mountain massif from a different perspective on a snowshoe hike with an English-speaking guide. If you want a dash of nature after enjoying the vibrant city – Mt. Vitosha is within easy reach with this tour hike!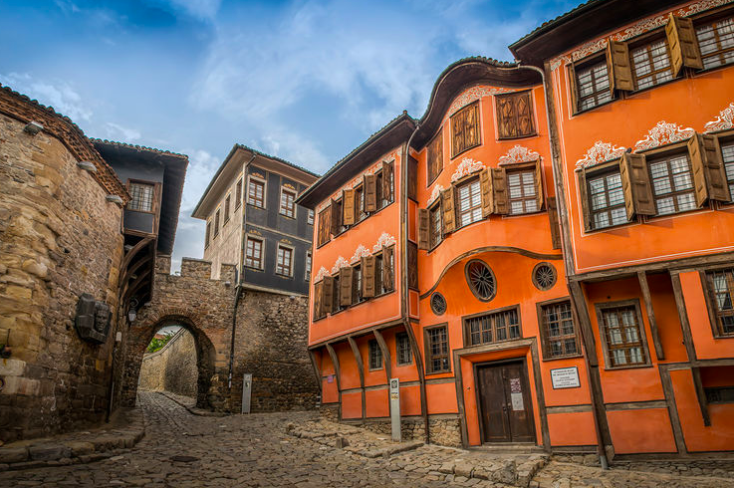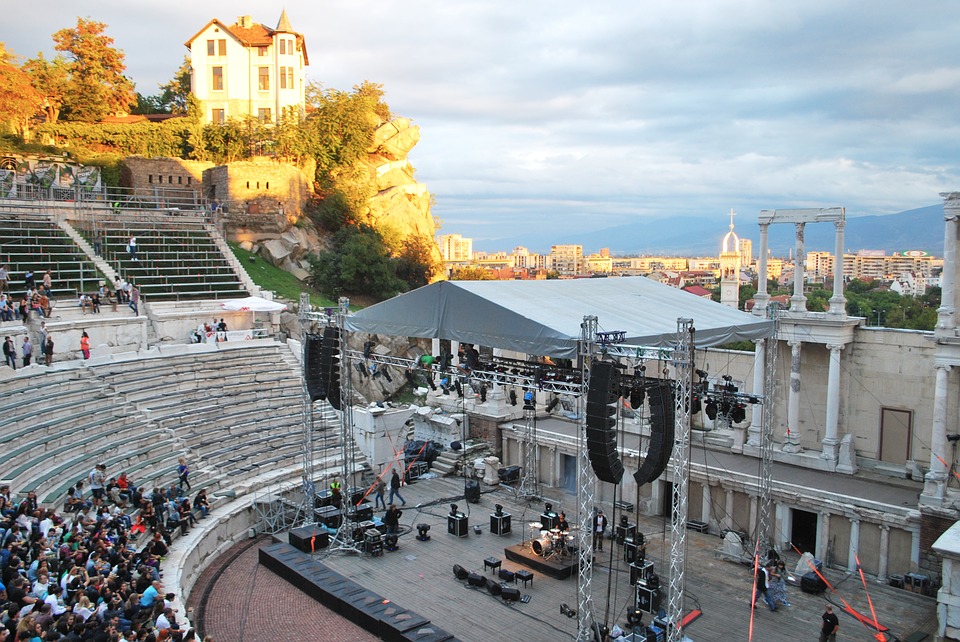 Now, this full day trips to Plovdiv is an incredible value. Plovdiv is the second-largest city in Bulgaria and it was also the European Capital of Culture 2019. It is home to numerous painters, poets, and musicians. There are many worth seeing sights in Plovdiv and some of them are Asen's Fortress, built in medieval times and Roman Theater which was included with this tour!
The tour price includes transportation, guided tour in English, and virtual reality experience. Just make sure to bring some money to pay for entrance to Asen's Fortress (€2) and entrance to Plovdiv Museums (€3 each or €8 for all including the Roman Theater) I think your Bulgaria tours wouldn't be complete without visiting this ancient city.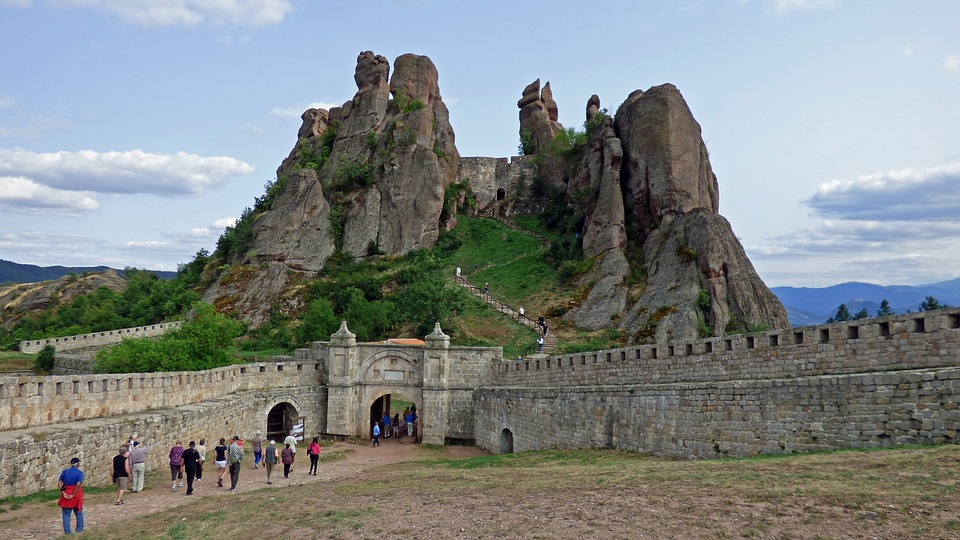 From Sofia city, the tour starts at 8 AM and pick up is included. You can explore the amazing Belogradchik Rock formations – recognized as one of the most beautiful landscapes in Europe! This tour also takes you to visit the impressive Belogradchik medieval fortress (the other tour didn't) and includes licensed guide and entrance fees.
Like I mentioned earlier, always helps to bring some money for lunch, beverages, and tips for the guide and the driver (optional)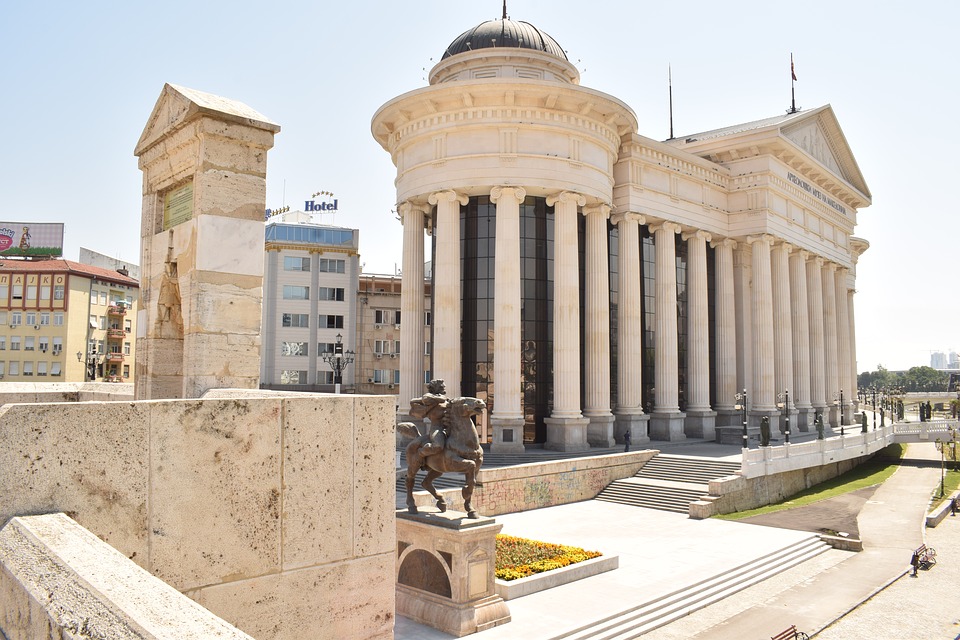 Skopje is the capital of North Macedonia and an interesting place to visit. After approximately a 3.5-hour drive from Sofia, you will arrive at Skopje. Because it is two different countries and two different languages, the tour includes two local guides and you can explore both in the old and the new parts of the city, enjoying the beauty and learning the history that makes up Skopje.
This is one of the guided tours that I learn a lot from! Guides were knowledgable and full of interesting stories. Do you know Mother Teresa was born in Skopje?! You can even visit the museum dedicated to her and mark on the road where her house used to be!
Just don't forget to bring your passport or ID card and before booking check if you need a visa to enter North Macedonia.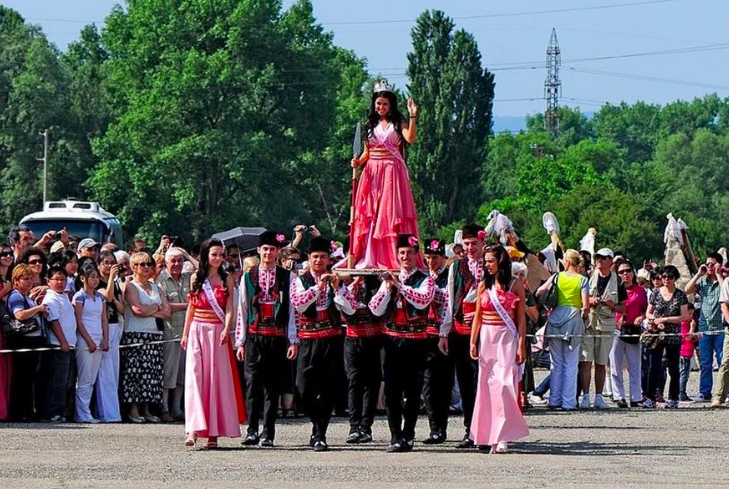 This tour came highly recommended because it is full of roses (starts June 7, 2020)! From Sofia, you will be guided to the Valley of the Roses to take part in a celebration dedicated to the rose! You will be enjoying rose-based treats (think rose liqueur, rose jam, and traditional Bulgarian banitsa (homemade cheese pastry) as well as take part in the rituals of the Rose Festival!
After these rituals, you'll head to the town of Kazanlak and visit the replica of the Thracian Tomb and the Historical Museum. The tour also includes watching the street parade and carnival procession at noon. Then, a picnic-style barbecue lunch as you see a rich folklore program!
Finally, lunch is followed by visiting the Museum of Roses, where you can learn all about the importance of this flower to Bulgaria's history, culture, and economy, before heading back to Sofia. This tour lasts for the duration of 10 hours so, wear comfortable shoes and get your camera ready!
Travel Tips to Sofia, Bulgaria
Where to find cheap flights to Sofia?
I recommend going through the most trusted sites such as Skyscanner or Momodo. to find the cheapest flight rates. I personally use them even after all these years.
Where to stay in Sofia?
Two Options. 1. You can open a new Airbnb account with my link and enjoy a $76 discount for your first booking. Stay in some of the best neighborhoods in Sofia, Bulgaria.
Alternatively, you can check hotel prices and book it through trusted Agoda, or Booking.com
How to arrive in Sofia city from the airport?
There is no uber or any taxi app in Sofia now. So I highly recommend this service.
This transfer service gathers visitors from the same flights and transports you between Sofia Airport and your hotel/accommodation in Sofia. Depending on the number of bookings, the vehicles used are cars, either 8 seater shuttle buses or mini-buses. If you are the only booking for your flight, then the vehicle would be similar to a private taxi transfer. Whatever type of vehicle used, your journey will be pleasant.
The driver will be waiting for you at Sofia Airport Arrivals, and he will be displaying a board with your name. The flight schedules are monitored so in the event of your flight being delayed your driver will be aware and will be waiting for you when you arrive.
What currency do they use?
The currency used is the Bulgarian Lev (BGN) although some tours & more expensive items are quoted in Euro (€). Overall you will find Bulgaria is a very cheap country to travel and most places such as bars & restaurants take cash & credit cards. There are also many ATMs across the city & at the airport.
Do locals in Sofia speak English?
For the most part, locals speak Bulgarian, but most people involved in tourism speak excellent English.
How to move around Sofia?
I am going to suggest three options.
Metro
Metro is a common transport option when in Sofia. It is cheap, clean, easy to navigate & efficient. Each journey costs 1.6BGN. You can purchase tickets from the machines or kiosks at the entrance.
Taxi
You can download the Taxify or "Yellow Taxis" App to order a cab in Sofia. The app works in the same way as Uber in terms of booking & tracking but once it arrives you pay cash at the end of your journey. Make sure they use the meter, so you are not overcharged & ask before you move how much it is likely to be, just in case. OR you can just ask the hotel reception to get you one!
Tram
There is a tram system but I didn't get to experience it as the Metro was so convenient.
Bus
Buses are there for long distances, for example, to go to Plovdiv.
Is Sofia safe for solo female travelers?
Yes! It is completely safe! I walked the city streets alone around 10-11 pm (it was a city center) and never felt afraid. Something I noticed is though Sofia has a major problem with stray animals, especially dogs. They were not threatening but it's worth mentioning as it can be a little frustrating. Do not walk around carelessly with a bunch of fresh meat or prepared food when there are large stray dogs around. Do not flash large amounts of money in public as people are watching. But all this goes for any country. Bulgaria is not only safe, but it's also cheap, beautiful, unspoiled, and the sights to see are incredible!
I have detailed travel resources right here. Save money, learn what and how.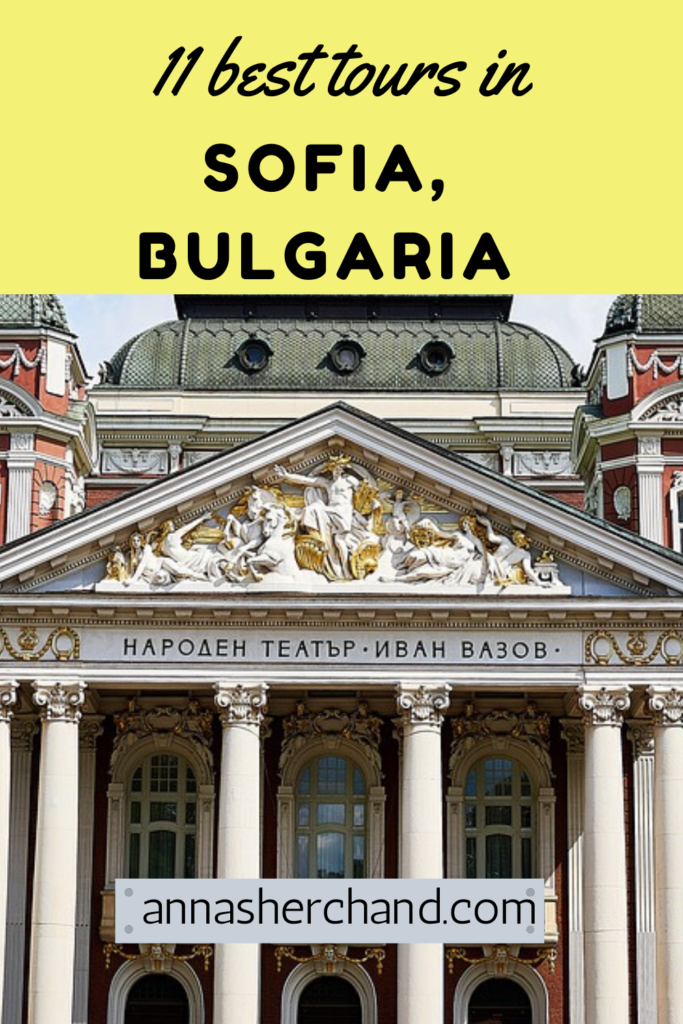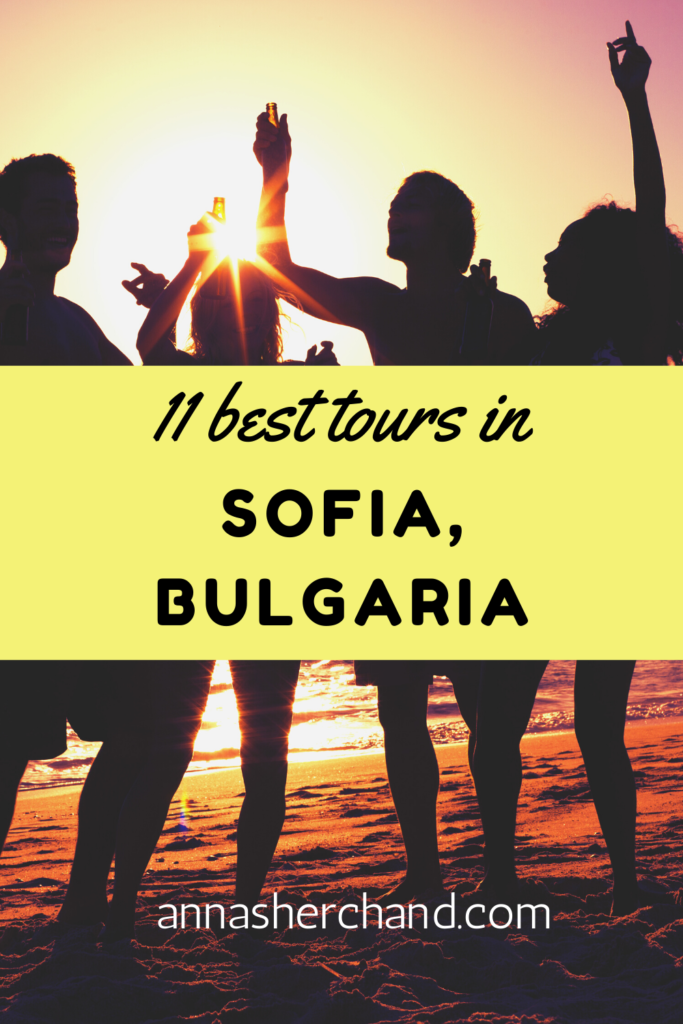 Let me know in the comments-
The 11 best Sofia tours to take