As some of you are aware I am on a quest to travel to all the countries in the world and Croatia has been my country #60! So after solo traveling to Mostar, my next stop was spending 2 days in Split. I mean I would love to spend months at a time in every new country & I have in the past but this time I was a time-poor. Plus I wanted to spend some time exploring other less visited islands so 2 days in Split it was.
How to spend 2 days in Split, Croatia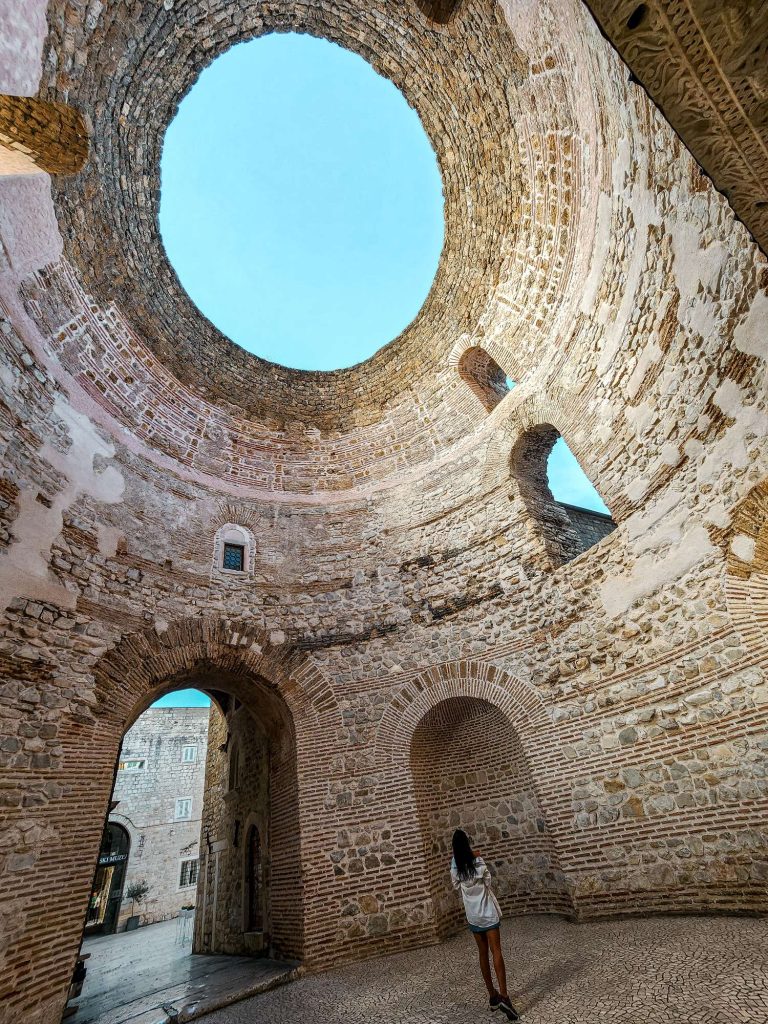 History of Split
Split is a coastal city located in Croatia and is the second-largest city in the country. It has a rich history dating back to the Roman times when it was called "Spalatum." The city was founded as a Greek colony in the 4th century BC and has been inhabited by different civilizations since then, including the Romans, Venetians, Austro-Hungarians, and Yugoslavs. Split has been declared a UNESCO World Heritage site in recognition of its well-preserved Roman monuments, including the Diocletian's Palace, which is one of the most famous attractions in the city.
Visiting Split
Split is an ideal destination for travelers looking for a mix of history, culture, and natural beauty. The city is home to several ancient monuments, including the Diocletian's Palace, which is a must-visit attraction. Apart from the palace, other notable attractions in Split include the Cathedral of St. Domnius, the Peristyle, the Temple of Jupiter, and the City Museum of Split. Split is also known for its stunning beaches, crystal-clear waters, and vibrant nightlife, making it an excellent destination for travelers of all ages.
Is Split Town Safe for a Solo Female Traveler?
Split is a generally safe city for solo female travelers, and incidents of violent crime are rare. However, like any other tourist destination, petty theft and pickpocketing can occur, especially in crowded areas. Therefore, it's recommended to be cautious and take necessary precautions, such as keeping your belongings close and avoiding poorly lit or deserted areas at night. It's also recommended to stay in well-lit and well-populated areas when walking alone at night.
With its rich history, beautiful beaches, and delicious cuisine, there is something for everyone to enjoy. Just be sure to take precautions and stay aware of your surroundings, especially if you are traveling alone at night.
When to Visit Split?
The best time to visit Split is during the shoulder seasons of spring (April to May) and autumn (September to October). During these months, the weather is pleasant, and the crowds are thinner, making it easier to explore the city. The peak tourist season in Split is during the summer months (June to August), when the weather is hot and humid, and the city is crowded with tourists.
How Long Should You Spend in Split?
The duration of your stay in Split depends on your travel preferences and interests. If you're interested in exploring the city's ancient history and culture, 2 days in Split should be enough to cover the major attractions. However, if you're interested in exploring the beaches, islands, and other outdoor activities, it's recommended to spend at least five to seven days in the city.
How to Get to Split?
Split is well-connected to other major cities in Europe by air, bus, and train. The city has a new airport, Split Airport, which operates flights to major European cities. Split is also well-connected to other Croatian cities by bus and train services. If you're traveling from neighboring countries, it's recommended to take a bus or train to reach Split.
I did a land crossing via bus from Mostar in Bosnia & Herzegovina to Split. There is an option to go to the local bus terminal and buy the ticket there in person (only takes cash) but I discovered there is more benefit in buying it online.
1. They take credit card
2. I had more departure options because I could compare ticket prices between 3 bus websites and buy one instantly that suited me.
3. These websites were also selling some last-minute cheaper bus tickets although they get sold in minutes so, you have to be quick in that regard.

There are many online bus companies to buy tickets from but I recommend three below that I personally used and had no problem with.
1. Busticket4.me/EN
2. geybybus.com
3. Flix bus
All 3 websites offer an English language option and take debit/credit cards. No need to go to the bus station.

Once I arrived at Split bus station, my accommodation was 5 mins straight walk. Check out my recommendations below all within 1-1.5k from the center.
Where to Stay in 2 days in Split?
Split has several accommodation options to suit different budgets and preferences. If you're a solo female traveler, it's recommended to stay in the city center or the old town, as these areas are well-lit and well-populated. Some of the best accommodation options for solo female travelers in Split include
Hostel Elli, AI HOSTEL, and "iDEA" Studio Center City Split
Mid-tier – Radisson Blu Resort & Spa, Amphora's Garden, or Dioklecijan Hotel & Residence
Book accommodation through trusted Booking.com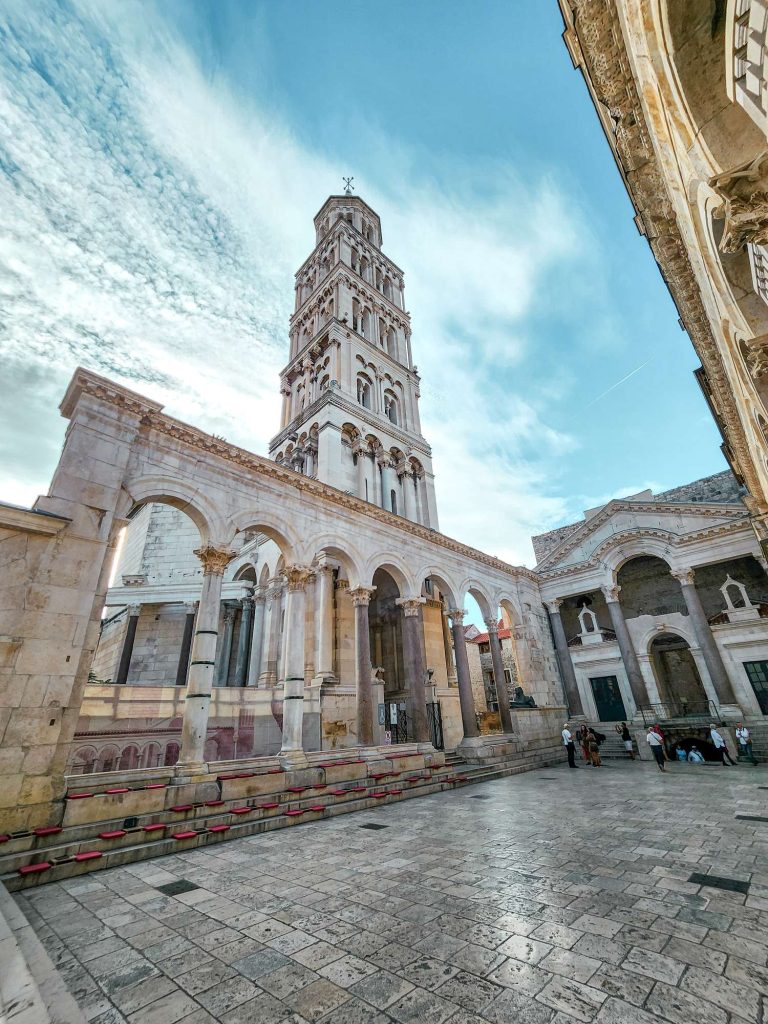 Best Things to Do in Split
Split offers a wide range of activities and attractions for travelers of all ages. Some of the best things to do in Split include exploring the ancient Roman ruins of Diocletian's Palace, visiting the Cathedral of St. Domnius, taking a stroll along the Riva promenade, and relaxing at the Bacvice beach.
Here are 10 must-sees and do things in Split:
1. Diocletian's Palace:
Visit the 4th-century palace, a UNESCO World Heritage Site, which is one of the main attractions in Split. Wander through the streets and alleys, admire the ancient architecture, and soak up the history of the place.
2. Riva Promenade:
Take a leisurely stroll along the Riva Promenade, a popular gathering place for locals and tourists alike. Enjoy the sea views, grab a coffee or gelato, and people-watch to your heart's content.
3. Marjan Hill:
Hike up Marjan Hill for panoramic views of Split and the surrounding areas. This is a great spot for a picnic, a workout, or just a peaceful retreat from the bustling city.
4. Cathedral of Saint Domnius:
Visit the impressive Cathedral of Saint Domnius, which dates back to the 7th century. Take in the ornate architecture, the intricate carvings, and the stunning views from the bell tower.
5. Peristyle Square:
Admire the beauty of Peristyle Square, the heart of Diocletian's Palace. This open-air courtyard is surrounded by ancient buildings, statues, and columns, and it's a great spot for people-watching.
6. Bacvice Beach:
Relax on the sandy Bacvice Beach, one of the most popular beaches in Split. Swim in the crystal-clear waters, sunbathe, and enjoy the local beach culture. If you prefer a more secluded experience, consider visiting Kasjuni Beach or Bene Beach.
7. Mestrovic Gallery:
Visit the Mestrovic Gallery, dedicated to the works of Ivan Mestrovic, one of Croatia's most famous sculptors. Admire his masterpieces, including the famous statue of Gregory of Nin.
8. Fish Market:
Explore the bustling Fish Market, located next to the old city walls. Sample fresh seafood, watch the fishermen unload their catches, and soak up the lively atmosphere.
9. Green Market:
Browse the colorful stalls of the Green Market, where locals sell fresh fruits, vegetables, and other produce. This is a great place to get a taste of the local flavors and culture.
10. City Museum of Split:
Learn about the city's rich history at the City Museum of Split, which houses a vast collection of artifacts, documents, and exhibits. Discover the Roman, medieval, and modern periods of Split's past, and gain a deeper understanding of this fascinating city.
11. Archaeological Museum of Split:
For those interested in history, a visit to the Archaeological Museum of Split is a must. The museum is located in the medieval Gothic-style Papalic Palace and showcases artifacts from the prehistoric, ancient Greek, and Roman periods.
Just Outside of Split
After spending 2 days in Split, here are some ideas of where you can go to spend some time just outside of Split. There are several attractions and destinations worth exploring some can be a day trip too.
Trogir: This charming coastal town is only a short drive away from Split and is renowned for its stunning architecture, which includes a stunning Romanesque cathedral.
Krka National Park: This is a nature lover's paradise located just outside Split, where you can take a dip in the refreshing waterfalls, hike through the lush forests, and explore the rich wildlife.
Omis: This small coastal town is located at the mouth of the Cetina River and is surrounded by stunning mountains. It's a great place for outdoor activities such as kayaking, rafting, and rock climbing.
Biokovo Nature Park: This breathtaking mountain range is located just a short drive from Split and offers spectacular views of the Adriatic Sea and the surrounding islands.
Blue Lagoon: This picturesque bay is located on the island of Drvenik Veli and is famous for its crystal-clear waters and vibrant marine life.
Solin: This small town is located just a few kilometers from Split and is known for its fascinating historical landmarks, including the ancient ruins of Salona, an important Roman city.
Hvar Island: Known for its sunny beaches, crystal-clear waters, and vibrant nightlife, Hvar Island is a popular destination for visitors to Split.
Brac Island: This is the largest island in central Dalmatia and is famous for its stunning beaches and rugged landscapes.
Ciovo Island: This charming island is connected to the mainland by a bridge and is known for its stunning beaches, crystal-clear waters, and rich history.
Sibenik: This historic town is located just a short drive from Split and is known for its beautiful medieval architecture, including the stunning Cathedral of St. James.
Off-the-Beaten-Path Things to Do in Split
If you're looking for unique experiences in Split, there are plenty of off-the-beaten-path activities to try. Here are some ideas:
Explore the Marjan Forest Park: This beautiful park is located on a hill overlooking Split and offers stunning views of the city and the sea. You can hike, bike, or just stroll through the park and enjoy the natural beauty.
Take a tour of Diocletian's Palace: While the palace is one of the main tourist attractions in Split, there are many hidden corners and interesting details that are often overlooked. Consider taking a guided tour to learn more about the history and architecture of the palace.
Attend a concert at the Croatian National Theatre: The theatre hosts a variety of performances, from opera to ballet to drama. Check their schedule to see what's on during your visit.
Visit the Museum of Senses: This interactive museum is a great place to challenge your perception and have some fun. You'll find optical illusions, puzzles, and other mind-bending exhibits.
Take a food tour: Split is known for its delicious cuisine, and there are plenty of food tours available that will take you to local markets, restaurants, and cafes. This is a great way to discover some hidden gems and try some traditional dishes.
Go sea kayaking: If you're looking for a more active adventure, consider renting a kayak and exploring the coastline around Split. There are many beautiful coves and beaches that are only accessible by water.
Visit the Froggyland Museum: This quirky museum features over 500 stuffed frogs in various poses and scenes. It's definitely not your typical museum, but it's worth a visit if you're looking for something unusual.
Take a day trip to nearby islands: Split is a great base for exploring the many islands off the Dalmatian coast. Consider taking a ferry to Hvar, Brac, or Vis for a day trip.
Discover the street art scene: Split has a growing street art scene, and there are many murals and other pieces of art to discover throughout the city. Consider taking a self-guided walking tour to find some of the best pieces.
How to Get Around Split
Split is a relatively small city and most of the major attractions are located within walking distance from each other. However, if you want to explore further or visit attractions outside the city center, there are several transportation options available.
Walking: As mentioned, walking is the easiest way to get around the city center. Most of the streets are pedestrian-friendly, and you can easily walk from one attraction to another.
Biking: Biking is a great way to explore Split and its surroundings. There are several bike rental companies in Split, and many of them offer guided bike tours as well.
Public transportation: Split has a bus system that connects the city center to the surrounding areas. The buses are relatively cheap, and the schedules are available on the official website of the Split city transportation company.
Taxi: Taxis are widely available in Split, and they can be a convenient option if you're traveling with a group or need to get somewhere quickly. However, keep in mind that taxi fares in Split can be quite expensive.
Car rental: Renting a car can be a good option if you want to explore the surrounding areas of Split. There are several car rental companies in Split, and the rates are relatively affordable.
Ferry: If you want to visit the nearby islands, you can take a ferry from the Split port. There are several ferry companies operating in Split, and the schedules are available on their websites.
Overall, there are plenty of options to get around Split depending on your budget and preferences.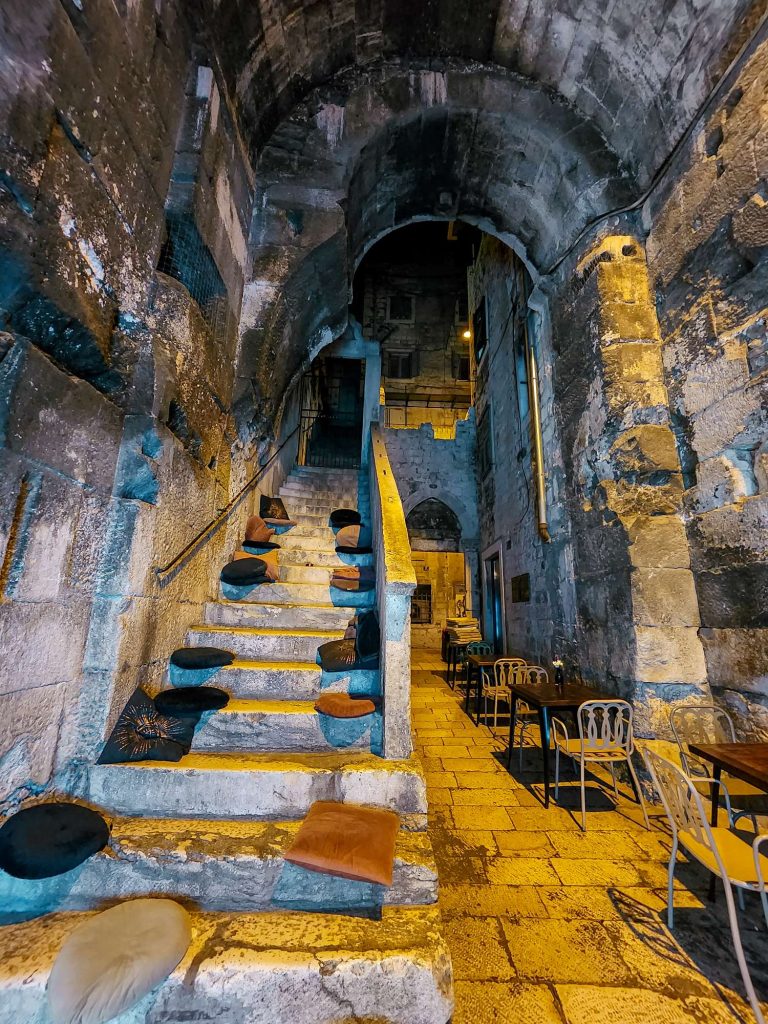 What to eat in Split?
Split is known for its delicious Mediterranean cuisine that reflects the region's fresh ingredients and coastal influences. Here are some must-try dishes and local specialties:
Pasticada – a traditional beef stew marinated in red wine, served with gnocchi or homemade pasta.
Black Risotto – a seafood dish made with squid ink that gives it its black color, usually served with fresh seafood such as shrimp or mussels.
Burek – a savory pastry made with phyllo dough and filled with meat, cheese or spinach.
Cevapi – a popular street food made of grilled ground beef or lamb served in a pita with onions, sour cream and ajvar, a red pepper spread.
Octopus Salad – a light and refreshing salad made with tender octopus, tomatoes, onions, capers and olive oil.
Fritule – small doughnut-like pastries served with powdered sugar and sometimes filled with raisins, chocolate, or brandy.
Pašticada od hobotnice – octopus cooked in the same way as traditional pasticada beef stew, with red wine and spices.
Brudet – a traditional Croatian fish stew made with a variety of fish and served with polenta.
Maraska – a cherry liqueur made from the marasca cherry, a variety found only in Croatia and neighboring countries.
Olive oil – the region's olive oil is among the best in the world, and you can find it in many restaurants and shops throughout Split.
What to drink in split?
Split, like the rest of Croatia, is known for its excellent wine, beer, and spirits. Here are some of the most popular drinks to try in Split:
Rakija: Rakija is a type of fruit brandy that is popular throughout the Balkans. It is made by fermenting and distilling various fruits, such as plums, grapes, and apricots. It is often served as an aperitif or digestive.
Croatian wine: Croatia is known for its excellent wine, and Split is no exception. The region produces a variety of wines, including white, red, and rose. Some popular local wines to try include the white wine called Posip and the red wine called Plavac Mali.
Beer: Croatia has a strong beer culture, and there are many breweries throughout the country. Some popular Croatian beers to try include Karlovacko, Ozujsko, and Tomislav.
Cocktails: Split has a growing cocktail scene, and you'll find many bars and restaurants serving creative cocktails made with local ingredients. Some popular cocktails to try include the Split Sunrise, made with orange juice and grenadine, and the Maraska Sour, made with Maraska liqueur.
Herbal liqueurs: Croatia is known for its herbal liqueurs, which are often made with local herbs and spices. One popular liqueur to try is Maraschino, a sweet liqueur made from Marasca cherries.
No matter what your drink preferences are, there is something for everyone in Split. Be sure to try some of the local specialties during your visit.
Where to eat & drink?
Here are some recommendations for where to eat and drink in Split:
Restaurant Nostromo – This seafood restaurant is known for its fresh fish dishes and excellent service.
Buffet Fife – This local institution serves traditional Croatian dishes like cevapi and grilled meats.
Bokeria Kitchen & Wine Bar – This trendy spot serves Mediterranean-inspired cuisine and has an extensive wine list.
Konoba Matejuska – This family-owned restaurant is located in a quiet alley and serves traditional Dalmatian cuisine.
Dvor – This restaurant is located in the historic Diocletian's Palace and serves Croatian and international cuisine.
Uje Oil Bar – This cozy wine bar also serves olive oil tastings and small bites.
Zinfandel Food & Wine Bar – This upscale restaurant serves modern Croatian cuisine and has an extensive wine list.
To Je To! – This casual bar serves local craft beer and has a laid-back atmosphere.
Fabrique Pub – This pub is known for its craft beer selection and live music.
Paradox Wine & Cheese Bar – This cozy wine bar specializes in Croatian wines and local cheeses.
Local Currency
The official currency in Split is the Croatian kuna (HRK). It is recommended to exchange your currency to kuna before your trip or withdraw kuna from ATMs once you arrive. Many restaurants, shops, and other establishments in Split also accept credit cards, but it's always good to have some cash on hand for smaller transactions.
Travel apps for Split, Croatia
In terms of travel apps, besides Google Maps, here are some other must-have travel apps for Split:
Split Public Transport: This app provides information about the local public transportation system, including schedules and route maps.
Split Parking: This app helps you find available parking spots in Split and provides information about parking zones and rates.
Happy to Visit Split: This app offers guided tours and audio guides for popular attractions in Split.
Split Essentials: This app provides information about important services in Split, such as hospitals, pharmacies, and police stations.
Split Croatia Travel Guide: This app is a comprehensive guide to Split, offering information about attractions, restaurants, nightlife, and more.
Uber: Uber is available in Split, and is a convenient and reliable way to get around the city.
Currency Converter: This app can help you quickly convert prices from kuna to your home currency.
I hope these 2 days in Split, Croatia travel tips helped you.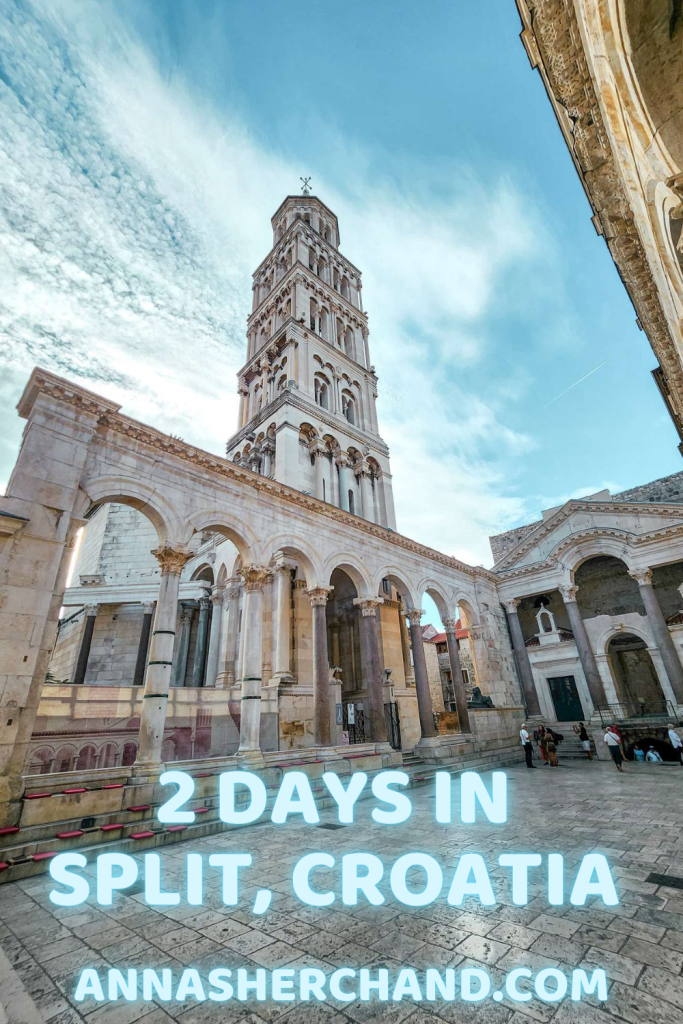 Let me know in the comments:
If you have any questions about 2 days in Split
Best places to visit from Split
Solo traveling to Mostar
Solo female travel to Kotor
Solo female travel to Budva
Solo female travel Albania
Warsaw by Train covers warsaw travel tips
Check out One day in Luxembourg, western Europe
Day trip from Zurich to Liechtenstein
Travel tips to South America
Fiji solo travel guide
Australia east coast must-see
Master Sydney travel guide
Solo travel guide to Brisbane
Exploring Adelaide the best way is a must-read
Important travel tips for Uluru trip
Melbourne travel guide for first timers is here.
Melbourne day trips in winter
Day Hikes in Melbourne
Weekend getaway? Check out things to do in Ballarat
Perth solo itinerary
Top 5 must do in Darwin, Australia
How to go from Dublin to Howth
Solo female travel Romania
Read a recent day trip to Zaanse Schans from Amsterdam
How about a solo itinerary to Canberra– Australia's capital city?
Going to Vietnam after Australia? Check out the 7 days Hanoi travel guide.
Check hotel prices and book it through trusted Agoda, or Booking.com
I have detailed travel resources right here. Save money, learn what and how.
If you like this article, follow my adventures on Instagram, Facebook, YouTube, Twitter, and Pinterest, but most importantly sign up to my e-mail list to keep up with updates and travel posts!