A few of my readers know I am on a quest to travel all the countries in the world, and recently this journey has taken me to country no 53 Ireland! Prior to this, I was in Amsterdam, one day in Luxembourg city and then I flew to Dublin. If you are researching Dublin solo travel, read on as this blog contains everything you may need to know before you go.
Dublin is a beautiful capital city located on the east coast of the Republic of Ireland. River Liffey flows through the city just like our Yarra river in Melbourne. It is known as one of the UNESCO cities of literature, Trinity College, and for its Guinness among other things.
So if you are hesitating about whether to go or not, I hope this solo travel Dublin in 3 days itinerary helps you make up your mind and that you will go and experience this magical European country.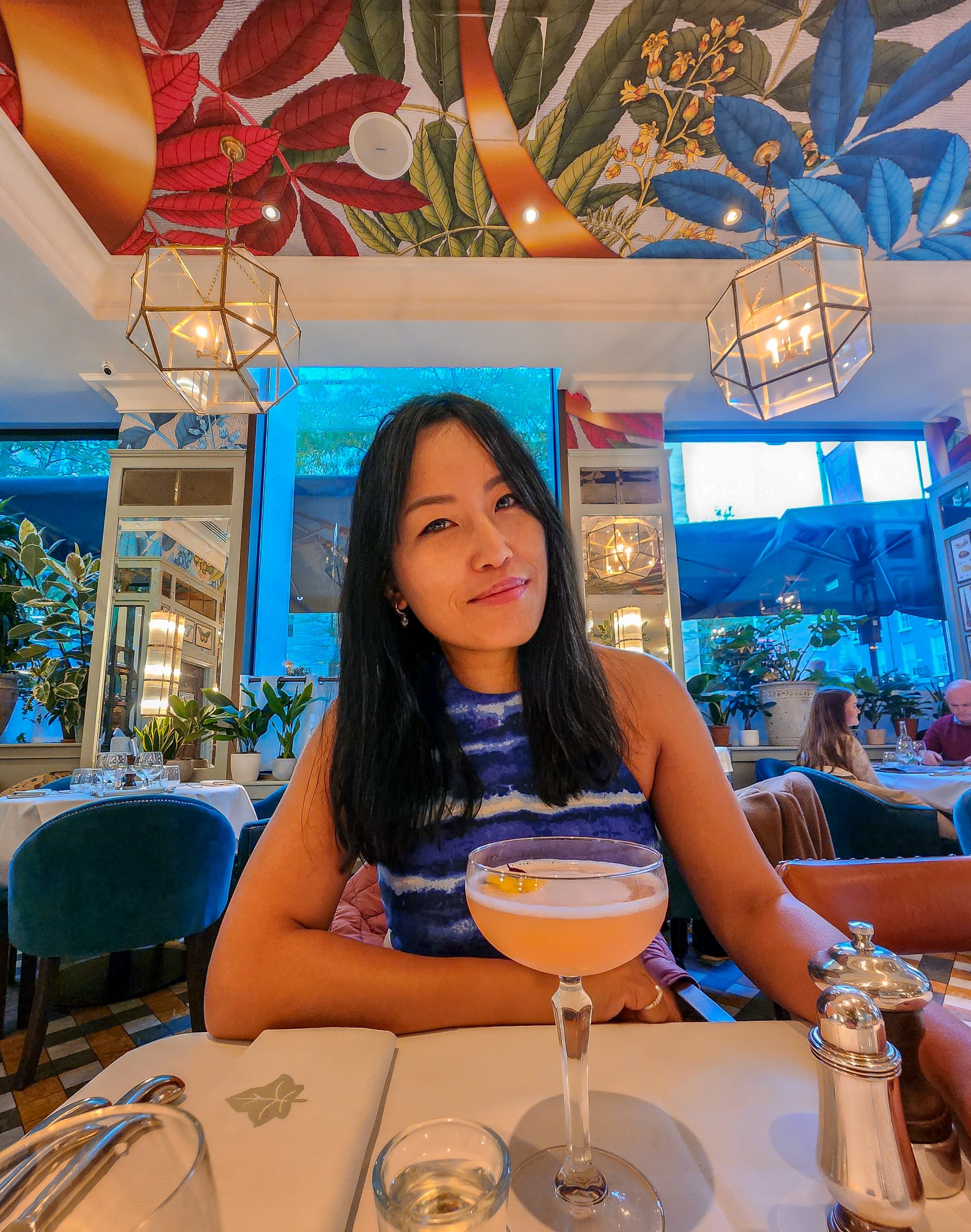 Dublin in 3 days
Traveling alone is quite different, as opposed to moving with a tour company. Hence if you are traveling solo, you have the choice to travel however you want via flight, bus, train, driving car, ferry or cruise ship. It all depends on your preferred mode of traveling and budget.
Let's start with how to get there, what to do, eat, where to stay, and day trips.
How to travel to Dublin
Amsterdam was my base for this trip, so I simply booked a plane ticket. I recommend checking on Skyscanner for the best flights but book it directly at the airline website in case there are any issues later on.
However, if you are in the UK apart from the flight, you can also take a bus or ferry!
Bus services from London to Dublin make it easy and cost-effective to reach the Irish capital. Eurolines offers a single direct connection every day of the week, which leaves London Victoria in the early evening. Buses travel overnight, arriving in Dublin 12 hours after departure.
Via Ferry the most common route traveled is from Holyhead to Dublin. There are two operators on this route – Irish Ferries and Stena Line. Both ferry companies operate 4 sailings a day to Ireland on this route, taking about 3 and a half hours.
Alternatively, you can hire a car or check on blabla car if anyone has a trip up which is another app that lets you carpool with others. I used it only once back in 2015 so not sure how effective it is these days but just mentioning it here as an option if you are into it.
How to get around Dublin?
At the airport, you can either book an Uber, or buy a Dublin airport to Dublin city express bus ticket after you get out of the arrival building on your left. There are two types, get the blue one as it was expressed. You can be dropped off by the river Liffey at one of the bridges near your accommodation. (recommendation on accommodations below)
Once in the city, you can easily walk around town because Dublin is a walkable city. In fact, Dublin is one of the most walkable cities in Europe. The flat, compact nature of the city lends itself perfectly to getting around on foot. It helps most must-see places are all around the center too.
Alternatively, if you are short on time or going on a day trip to Howth or other places the easiest way to get around the city is to use public transport. Bus, Train, Luas (tram), Taxi, Bicycle, or car rental. You can buy tickets at individual stations or on buses. However, it is cheaper to use a 'Leap Card' to travel around Dublin on public transport. This is a smartcard ticket that saves you up to 31% on your travel but for 3 days maybe not be worth it because for 2 days you will be in the city & for a day trip you can buy it in person.
How many days in Dublin city is enough?
I would say 5 days is best but 3 days in Dublin is the minimum. You will most likely start your journey in the city, explore major spots, and activities, and be able to fit in a day trip too. I will elaborate on it below. If you would like to travel the whole country then maybe 10 days would be ideal.
Do I need a visa for Dublin?
If your passport is from Australia, you can stay up to 90 days in Dublin. If from another country, I highly recommend checking the official website online or with your local embassy to find out if your country requires a visa.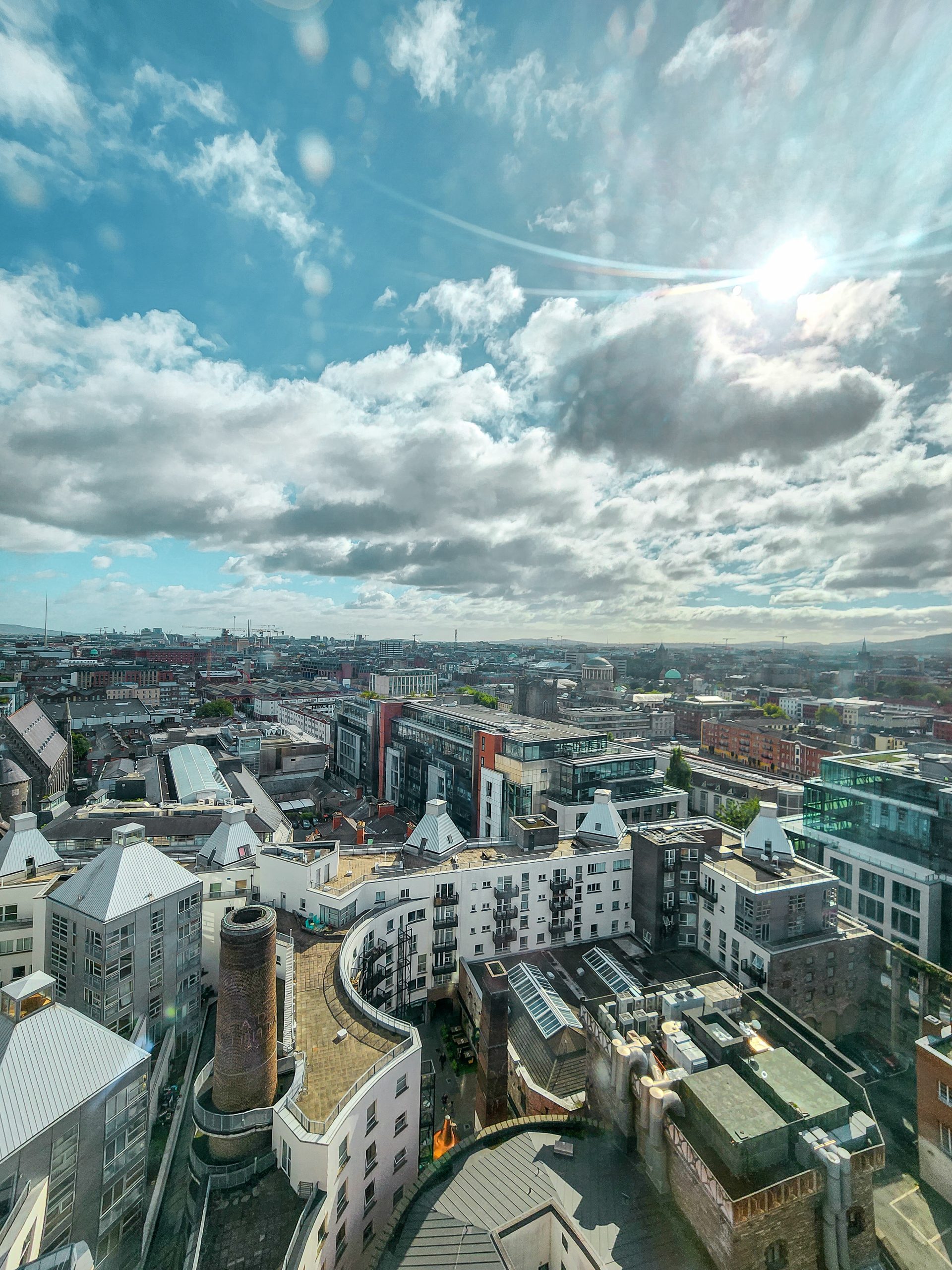 Where to stay in Dublin?
There are numerous choices when it comes to accommodation in Dublin from all five stars hotels to hostels. Make sure to book with a legit website such as Booking.com Here are some places I suggest:
To meet other travelers/backpackers
Generator Dublin offers private and dorm rooms and is minutes away from the city & the bus/trams. It comes with free wifi, breakfast you need to pay and a bar. It also has an onsite restaurant that opens for lunch and 24 hours reception if you need anything, they are always there to help. I loved how you have your own charging ports, and lamps in each bed space, and the locker they give you is huge enough to fit your carry-on and other bags inside.
Maldron Hotel Smithfield or Maldron Hotel Parnell Square or Clayton Hotel Burlington Road
All 3 hotels above are mid-range and around the city center which makes sightseeing walkable.
The Merrion Hotel or The Westin Dublin or The Westbury Hotel or InterContinental Dublin, an IHG Hotel
The 4 options above are 4.5-5 star hotels in you are considering something luxurious and sophisticated but near the city center.
When is the best time to visit Dublin?
If you have limited time, anytime is best to visit a new country IMHO but if you are after the best weather to enjoy this magical and historical destination, it would be between April to October. Basically summer time but also shoulder seasons before and after summer when the weather is dry and the temperature is warm yet comfortable averaging between 18 degrees and 25 degree Celsius.
I visited during September and it was perfect weather not too hot not too cold, I got by with 1 sweater although one day it was drizzling rain. So bring your rain jacket.
Is Dublin city safe for a solo female traveler?
There may be some nuances around having lots of pubs and bars, drunk people, and not feeling safe. But first, let's establish the understanding of traveling is brutality! It forces you to trust strangers and to lose sight of all that familiar comfort of home and friends. You are constantly off balance. Nothing is yours except the essential things – air, sleep, dreams, the sea, the sky – all things tending towards the eternal or what we imagine of it. If you are okay with it, you will adapt, and you will survive.
That being said, in my Dublin solo travel I had no problem at all even at the bars everyone was respectful. During my short stay, I found people in Dublin were friendly and nice.
Unless there is a drastic change in the country's political situation, pandemic, or some natural disaster it is safe to travel to Dublin. Just remember to apply a general rule of thumb i.e. Don't walk down that dark alleyway on your own, respect the culture, don't argue about religion, dress modestly, trust your instincts, and don't be afraid but be cautious.
Local currency
The local currency is the Euro, with the international currency code EUR. You could withdraw Euro from ATMs on arrival at the airport or in the city. However, remember to consider bank fees from your bank and the ATM withdrawal fee while you do your budget.
People, language, and more
In Ireland, Gaelic (called Irish by those who live there) is recognized as the official language of the nation, and it is required to be taught in all government-funded schools.
Although there are road signs in two languages: English and Irish, walking around Dublin or any other metropolitan area, you'll hear people speaking almost exclusively in English. You're far more likely to find people who speak Irish in the more rural areas.
Must-Have Travel Apps for Dublin solo travel
Ryan air/Aer Lingus for easy booking and checking the status of your flights
Google Maps for ease of finding routes, and offline use.
Google Drive, Calendar for time management, and storing pictures.
Uber for taxis
Free Now Application for taxis too and pay with your card.
What to eat in Dublin?
Here are my recommendations on must-try food in your Dublin solo travel starting with the Traditional Irish breakfast. Colcannon, Roast gammon, Irish stew, Seafood chowder, Beef, and Guinness pie, Boxty, Boiled bacon and cabbage, Dublin coddle,s and Soda bread. Every family in Ireland has its own recipe for soda bread, hand-written on flour-crusted note paper and wedged in among the cookery books. Lastly black and white pudding.
There are tons of restaurants and cafes in Dublin my recommended ones are Ivy, Cafe Seine, O'Neils (I went to these 3 and highly recommend them, check out pics and videos on my Instagram), Clanbrassil House, Featherblade, Chapter One, Banyi Japanese Dining, Bunsen, Etto, and Dublin Pizza.
Also, check out the fresh fast food shop called Chopped around town (there is one opposite the generator as well). They have a wide variety of salad and burrito options. You can choose to make your own salad or pick it from the menu. They also have lots of vegetables and sauce choices. Plus it is well priced – a bowl of salad is 8.75€. Great place to go for a healthy and quiet bite.
What to drink in Dublin?
Irish love their Guinness and since you are doing Dublin solo travel you gotta try it. It has been brewed at St. James's Gate in Dublin since 1759! If you are not a beer person, ask for baby Guinness and the bartender will let you try a small/short of Guinness! Besides Guinness, I recommend Irish whiskey, Irish Cider – Bulmers/Magners, Murphy's Stout, or Irish hot coffees.
It is as touristic as it gets, but don't miss the temple bar and its 5 types of Irish coffees and beers. A few other recommended Irish pubs are The Porterhouse, The Little Pig Speakeasy, and O'Neill's Pub & Kitchen. Pub, The Gravediggers, The Swan, or McNeill's.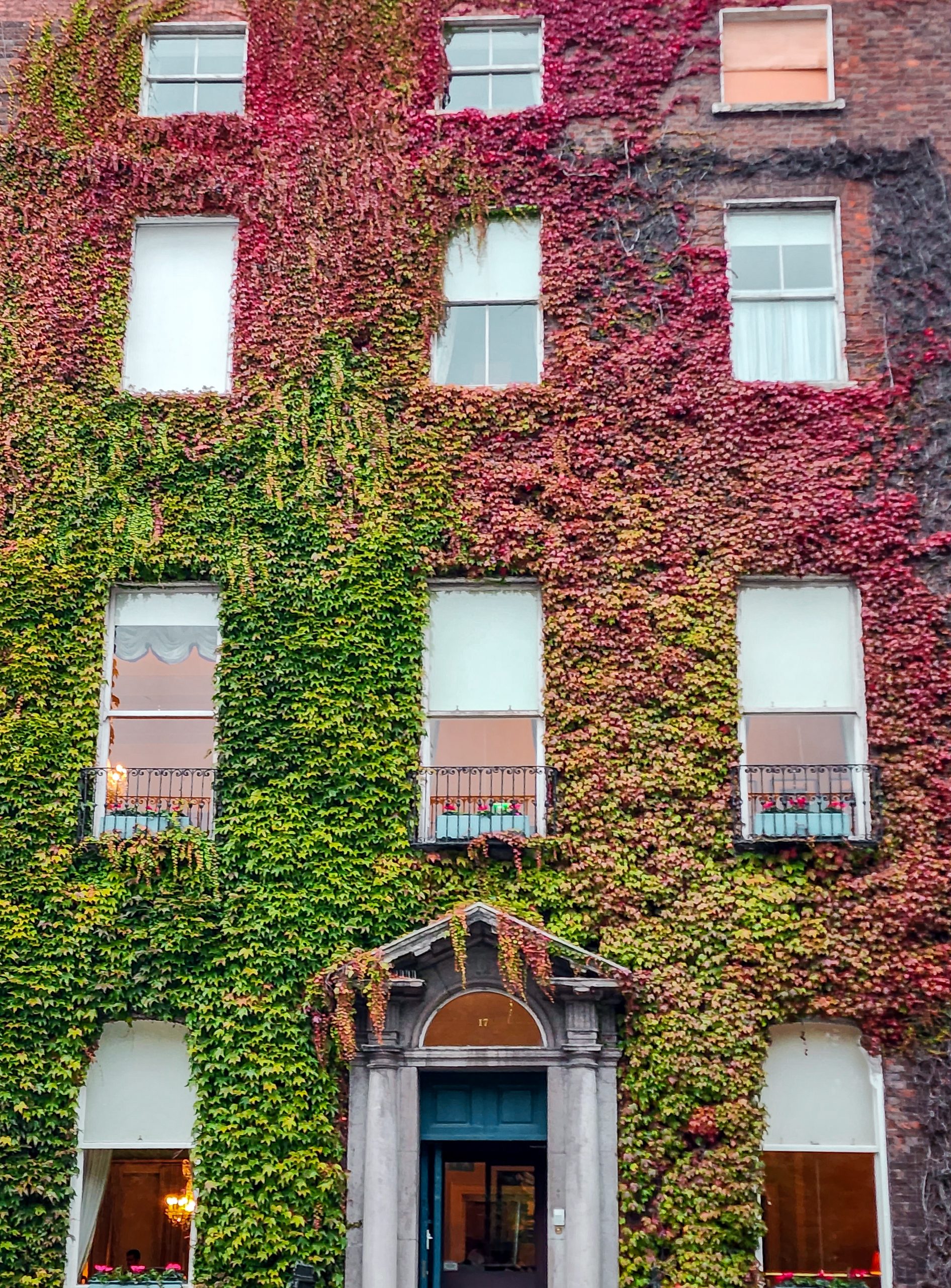 Dublin in 3 days itinerary
Now that we got the practical tips out of the way, let's get into the best places to visit in this Luxembourg itinerary and day trips from it.
Where to go in Dublin?
If you are in the mood to meet other travelers then join a free guided walking tour that gives you a broader perspective and story about the history. It runs on a donation basis so just book yourself and arrive on time and tip at the end.
While on the road, some days you may not be in the mood to be in the group so in that case, you will be pleased to know Dublin city is walkable and you can easily walk around sightsee solo.
Alright so let's get into it.
Dublin solo travel: 3 days in Dublin itinerary
I have written this Dublin solo travel guide exactly how I spent it which of course you can tweak to your style and time. After some looking up, I decided to book my stay in the generator so I was among the landmarks and all but not right next to the bar either.
The Sky tower
This tower is joined to the generator so it made sense it was my first stop. Luckily it was a sunny day so the views were beautiful. You can buy the 5 euro ticket at the reception and they will open the door for you but make sure you are ready to climb hundreds of stairs (from memory 259 correct me if I am wrong) to get to the top.
They had nice music playing all the way so that def helped and there is a lower and upper-level platform at the top. All are enclosed in glass so it is not cold and a 360-degree view of this beautiful city, def worth it.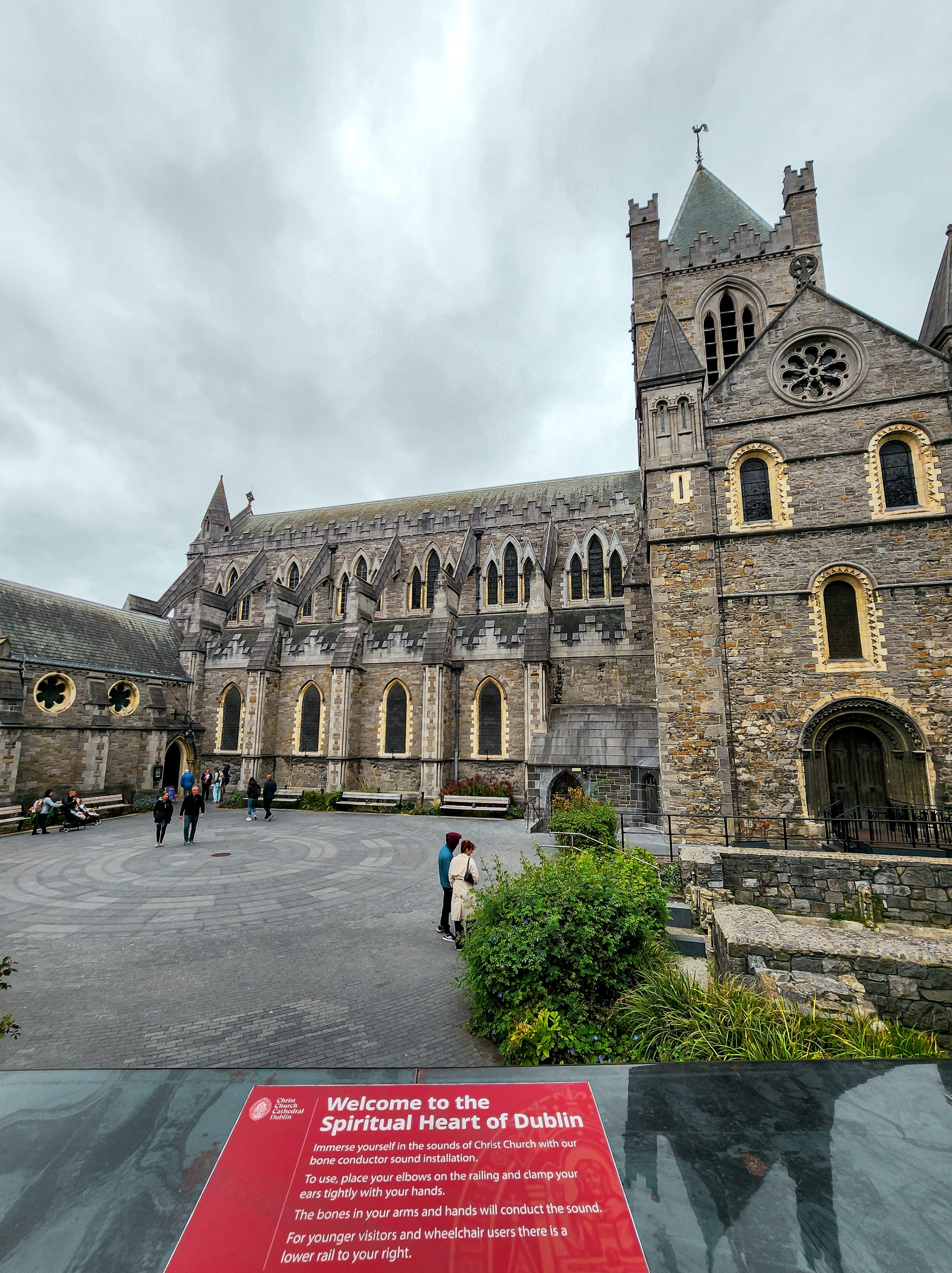 Christ Church Cathedral
The next stop on the way was Christ Church Cathedral. It is about 11 mins walk from the generator. From the outside, it looks pretty old but inside is pretty with an incredible history! You can also book the audio guide and if you are into this, budget several hours to see it all. I didn't join the tour myself but eavesdropped which described how there used to be a pub in the basement!
The museum is located in the crypt so the main area of the church is free from obstruction so you can take your time looking around and investigating all of the amazing little gems found in the glasswork or carved into the masonry.
Another option is to visit the nearby St Patrick's Cathedral.
Dublin Castle
4 mins further and you are at Dublin Castle in the historic heart of the city center. It was built in the 13th century by King John of England and served as a military fortress, prison, treasury, court of law, and seat of the English Administration in Ireland for 700 years. Today it's used for important State events and Presidential Inaugurations. There is also the Chapel Royal, a 13th-century Tower, and some of its Medieval structures.
They are open daily including Bank Holidays from 09.45 am to 5.45 pm (last admission at 5.15 pm) if you fancy visiting inside the castle. You can purchase a ticket for either a self-guided visit or a guided tour at the entrance. If you have a Dublin pass, it will be accepted for a self-guided visit.
Trinity College
Now, 10 minutes walk and you will arrive at the famous Trinity College. It is one of the most common things to do in Dublin and is good for about 2-3 hours depending on how much you like the books. Not only are its grounds lovely to walk around, but it's also home to heaps of history and some stunning artifacts, from The Book of Kells to the stunning Long Room and more. You can buy the tickets to them in advance at the entrance or online. There are also gift shops that you can visit to perhaps buy an Irish ring or any souvenirs.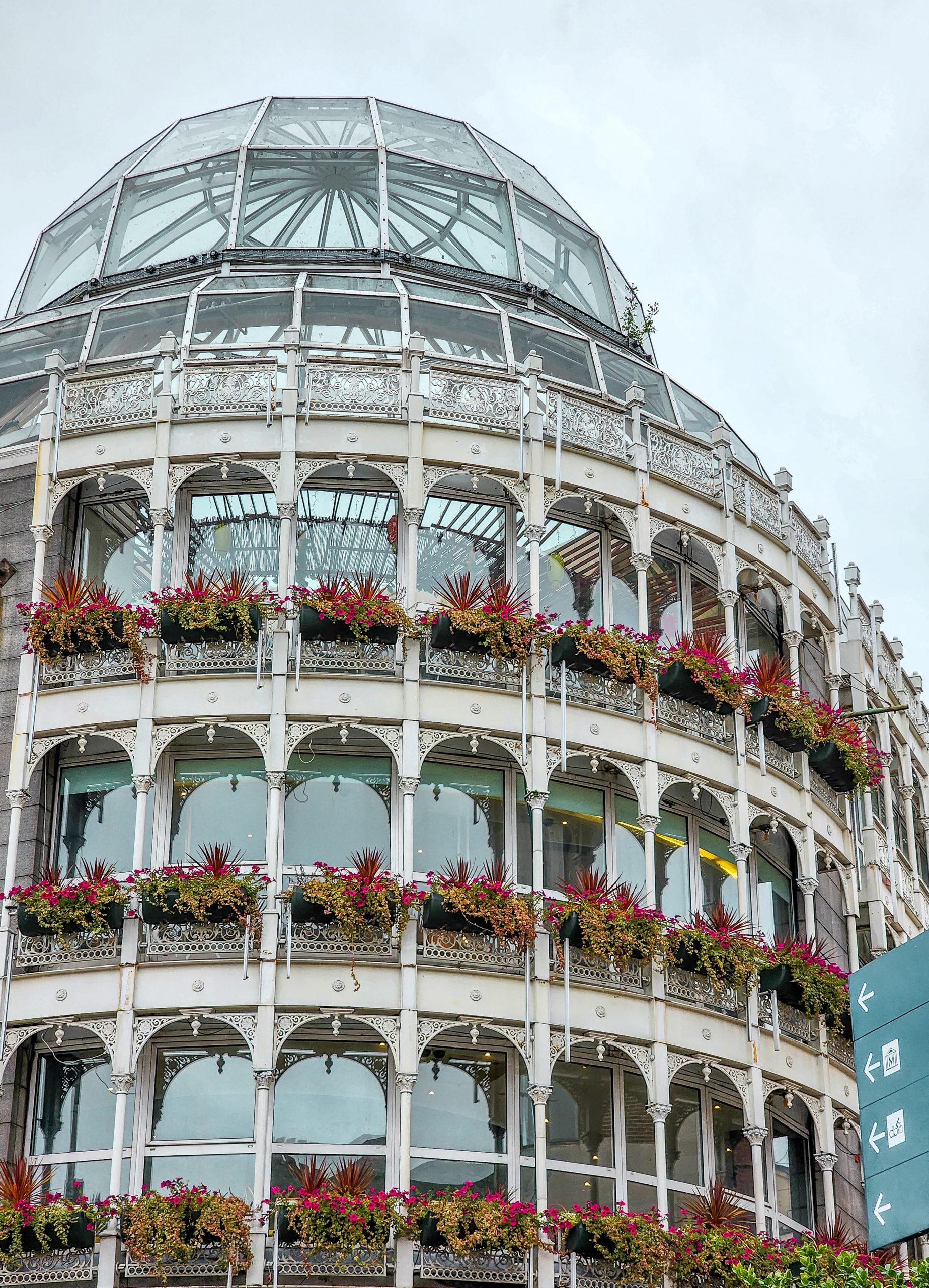 St. Stephen's Green
After a morning full of history and books, get some fresh air at St. Stephen's Green park. This area is good for resting, jogging/
Another option is to head to the shopping mall with the same name next door. Both were about 10 minute's walk from Trinity College. And if you feel like eating something check out the extensive cafeteria upstairs at the mall or plenty of cafes in the area.
While in the area, you may notice many people taking pictures with a few states like Phil Lynott Statue, Molly Malone Statue, James Joyce Statue, etc.
The Oscar Wilde Memorial
Nearby is the world-famous Oscar Wilde Monument if you are a fan of his poets and quotes. The Oscar Wilde Memorial Sculpture is a collection of three statues in Merrion Square in Dublin, Ireland.
There are also pillars of Wilde's quotes engraved which are fun to walk around and read.
The Ivy Dublin
When I travel, I like to sometime check out the best instagrammable places in new places. That search leads me to this gorgeous space Ivy Dublin. Apart from the interior, the food, and the staff, everything was nice and friendly.
Recommend booking the dinner in advance.
Temple Bar
Now that you did some sightseeing, and had a nice dinner at a beautiful Irish restaurant it is a perfect time to go check out one of the most visited bars in Dublin. Temple Bar was established in 1840 and is famous for its location but also because it offers over 450 different kinds of rare whiskies! (Ireland's largest collection). You can't miss this red building, it looks typically Irish and it is always buzzing with most travelers and a few ex-pats and locals.
As you walked around the area, don't be confused with literally every pub around with the same name! Do you know U2 bought the temple bar?! Iconic place to enjoy the live band, a Lil dance if you can find the space, and the Irish drinks!
On the way back you can walk along the Ha'Penny bridge that you see on most Dublin postcards.
2 days of 3 days in Dublin itinerary
Let's go assuming you were disciplined last night and not hungover to start your day! And even if you are, that's ok I was a bit too. The second day is an easy one anyway meaning history, museums, and galleries and it is time to sit down and eat/drink and rest!
Kilmainham Gaol Museum
This preserved museum was 20 minutes walk from the generator so I was off after breakfast. It is very popular among visitors I mean what is not popular in Dublin!
The average length of a visit to the Museum and guided tour of Gaol is 90 minutes. Guided tours of the building take approximately one hour. Due to the nature and duration of the guided tour, Kilmainham Goal is not recommended for children under the age of 6.
It is significant as the site of the executions of the 1916 leaders and of the imprisonment of many of those involved in the major struggles for independence or reform during the nineteenth and early twentieth centuries.
Irish Museum of Modern Art
This modern museum is literally next door so it is worth it to pop by for its location, the beauty of the courtyard/garden, the old hospital building it is housed in, and the art and exhibitions here. You can also book a guided tour if you please. There are some art pieces scattered around the outside of the buildings too.
If you need there is a visitor's shop, a cute little cafe stationed inside the courtyard but not in the building, and a restaurant downstairs!
Guinness Storehouse
Guinness Storehouse is about 20 minutes walk away from the goal museum and along the way, you will cross Bow bridge. It's an Iconic beer museum describing the 250+ year history of the Guinness brewing company.
Each of the 7 floors describes a different aspect of the company like the brewing process (ingredients, process), the packaging & delivery (cask making, shipping by barge train or boat, horse carriages), advertising, company management through the centuries, etc.
It is possible to rent audio guides or use your own smartphone to load an audio clip from the QR code located at each station.
The top floor is a bar with a 360-degree view of Dublin. The most entrance ticket will include a drink at that bar and there is also a coffee shop and several restaurants, some requiring reservation.
National Gallery of Dublin
You will find it is quite common that it rains or drizzles in Dublin. It happened when I was there too so I choose another indoor activity which was to visit the national gallery of Dublin.
This interesting gallery houses Irish and European art. You'll be able to enjoy the art for a couple of hours to a whole day. At the time there was 17th-century Italian and french art which I enjoyed very much. I think the write-up/stories next to the paintings helped me imagine it in my head well.
It is a wonderful and thoughtfully curated museum. I felt like I learned a lot about the Irish experience through the art on display and the periods showcased. It is also across from a lovely park which is nice for a picnic, or stroll. It's free which also makes it an easy decision. I went there was almost no one there. It was kinda fun to have the museum virtually to myself.
Dublin Writers Museum was also recommended to me but it's closed now.
Cafe Seine
For dinner, I went to Cafe Seine and highly recommend it. There is an inside area, an outside area, and a separate dining area. It is an elegant art nouveau bar spread over 3 floors with doric columns and glass panelled ceilings.
Similar to Ivy, the interior is absolutely stunning with a lovely atmosphere. The presentation of everything was incredible, the portions of food enough, beautifully presented and they tasted incredible. The staff was really nice and helpful.
Jameson Distillery Bow St.
On the way back pop by the Jameson Distillery Bow St. which is 1 minute walk from the generator assuming you are also staying here or around here.
Apart from tasting they also run various classes i.e. the Cocktail Making Class (60 minutes), the Cask Draw Experience (10 minutes, etc).
If you didn't see much of the bars last night, then the pub crawl may interest you. You can buy the tickets at the hostel reception. Perhaps another way to meet others in your Dublin solo travel.
Apart from alcohol, did you know Dubliners also love their coffee?
3 day of 3 days in Dublin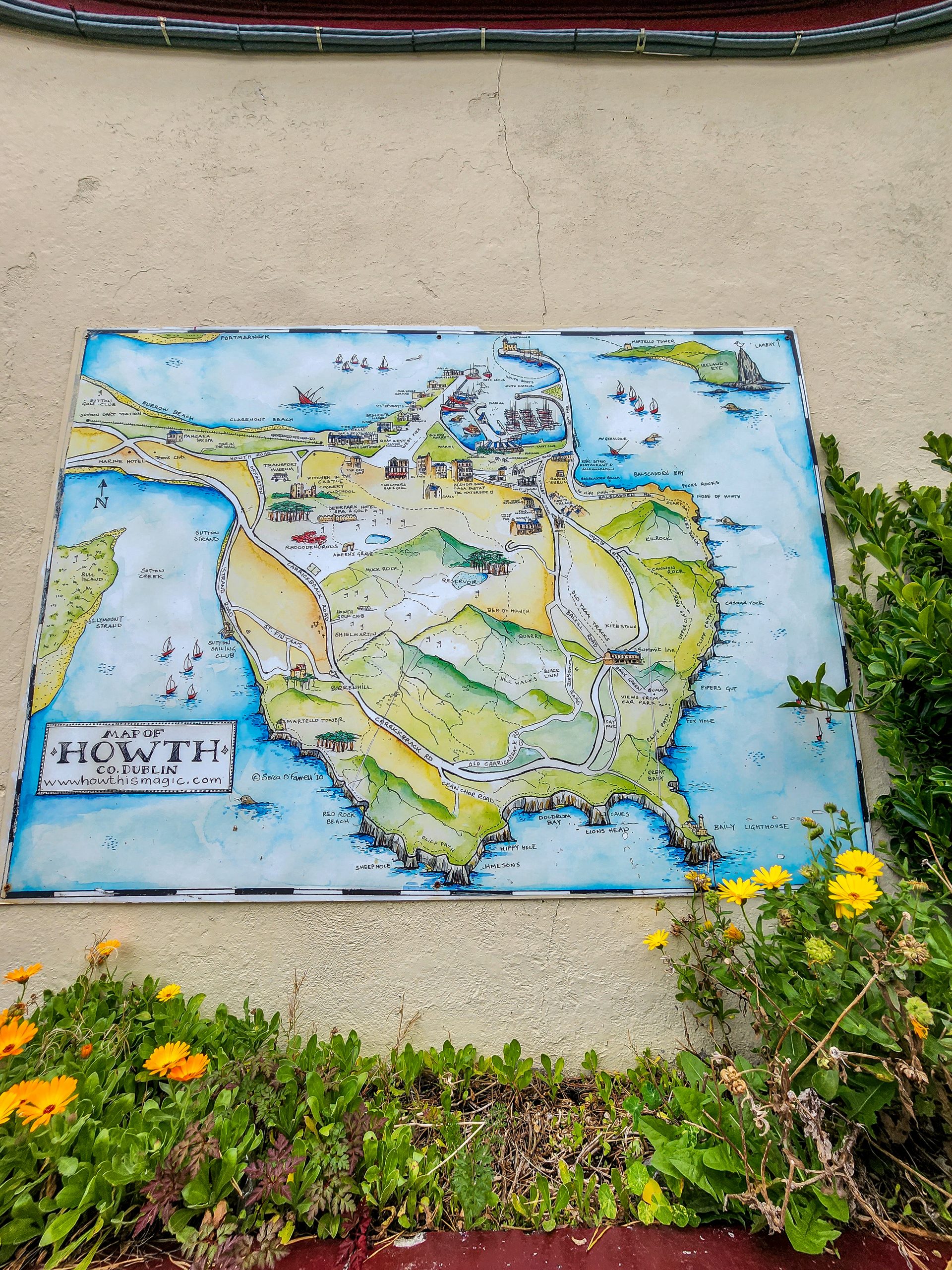 Howth Day Trip
Last day let's see some nature north of Dublin has to offer.
Howth is a quaint Irish fishing village on the Howth Peninsula, east of central Dublin city center. One of the local's favorite places to go when they want to get away from all the hustle and bustle of the city. And it is still a sort of hidden gem for tourists.
They also have some excellent seafood restaurants near the train station after some wilderness.
How to go from Dublin to Howth?
Traveling alone is quite different, as opposed to moving with a tour company. Hence if you are traveling solo, you have the choice to travel however you want via bus, train, driving car, ferry, or cruise ship. It all depends on your preferred mode of travel, time, and budget.
You are welcome to read the full guide on how to go from Dublin to Howth (click on the texts) which covers how to get there in various ways, things to do in Howth, and more.
Galway
Note: I didn't want to be rushed so I didn't join any day group trips and did my own thing. But if you fancy recommend the Galway, Belfast, or Waterford day trips.
About 2hrs 40 mins train ride away, Galway is a popular tourist destination aka the festival capital of Ireland, hosting about 122 festivals and events every year! It is known for its vibrant street theatre and fantastic food, film, and fringe festivities, this city has surely earned its stripes when it comes to putting on a show. Busking is a common theme, don't be surprised when you may hear songs from Ed Sheeren alikes!
Apart from festivals and music, It is full of natural beauty, from dramatic mountains to glistening beaches, and home to some of Ireland's most iconic tourist destinations, including the wild and beautiful landscape of Connemara national park and the Aran Islands.
Alternatively, you could also book a day trip to just connemara straight and back.
Belfast
If you are interested to find out what's in the north of Ireland, I recommend going on a day trip to Belfast. It is the capital city of Northern Ireland but it is not a part of the Republic of Ireland. It belongs to the United Kingdom and uses Pound sterling (£) as its currency.
It takes approx 2 hours and 20 mins train ride from Dublin to get to Belfast. It is best known for being where the RMS Titanic was built as well as for the violence and suffering here during The Troubles in the later part of the 20th century. Some of the highlights are Crumlin Road Gaol, Titanic Belfast, Peace Wall, Ulster Museum, St. George's Market, City Hall, HMS Caroline, and of course the Irish pubs and food.
Waterford
Waterford is Ireland's oldest historic city, a seaport founded by Vikings in 914 A.D. It sits southwest of Dublin and east of Cork, the perfect stopping point to break up an Irish road trip.
2 hrs 4 mins train ride away from Dublin, you can expect to see coastal towns, centuries worth of history and culture, and much, much more. It is bursting with spectacular views, stories, art, and food to fill each day of your vacation.
Today, Waterford is known for Waterford Crystal, a legacy of the city's former glass-making industry. Glass, or crystal, was manufactured in the city from 1783 until early 2009 when the factory there was shut down after the receivership of Waterford Wedgwood plc.
Some of the highlights are Waterford Viking Triangle, Waterford Greenway, Waterford Crystal, the ancient Reginald's Tower, five miles of surf and sand at Tramore, the famed fishing village of Dunmore East, beautiful lakes high up in the Comeragh Mountains looking down to the Copper Coast.
Some other places that are highly recommended are Westport, in the south are Cork, Killeen, Killarney, Donegal, and Londonderry in the north.
I hope this Dublin solo travel guide / 3 days in Dublin travel tips helped you.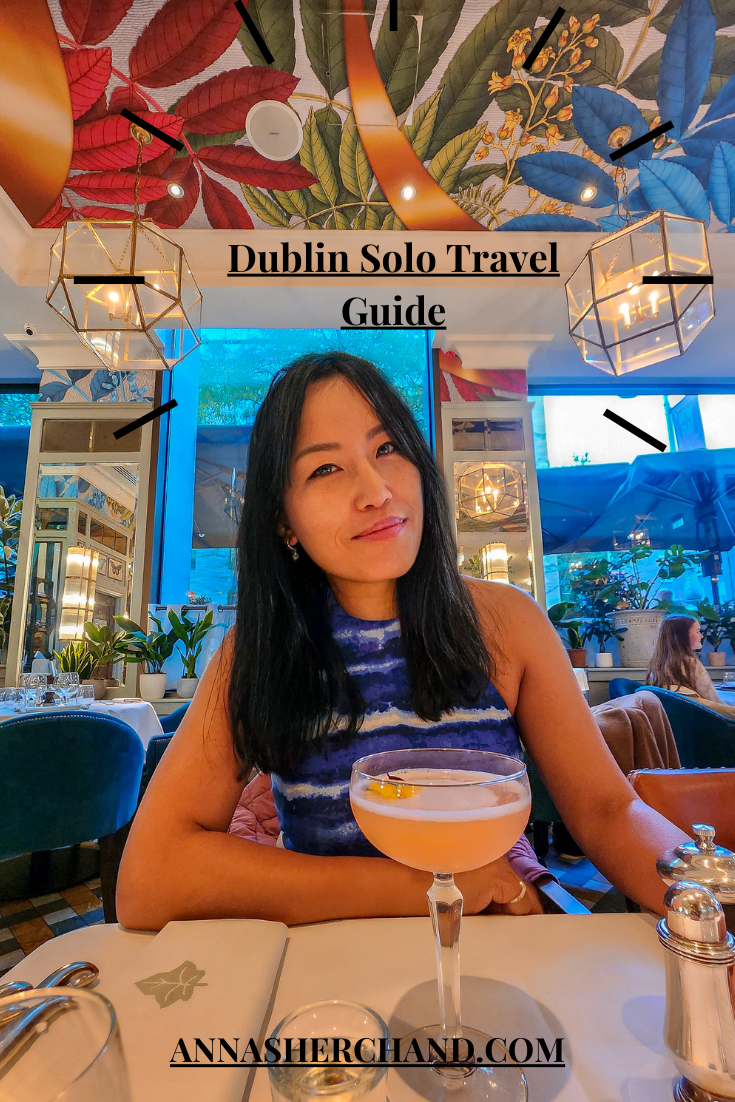 Let me know in the comments: