You can read DAY 1 here and now, let's begin Adventure Day 2.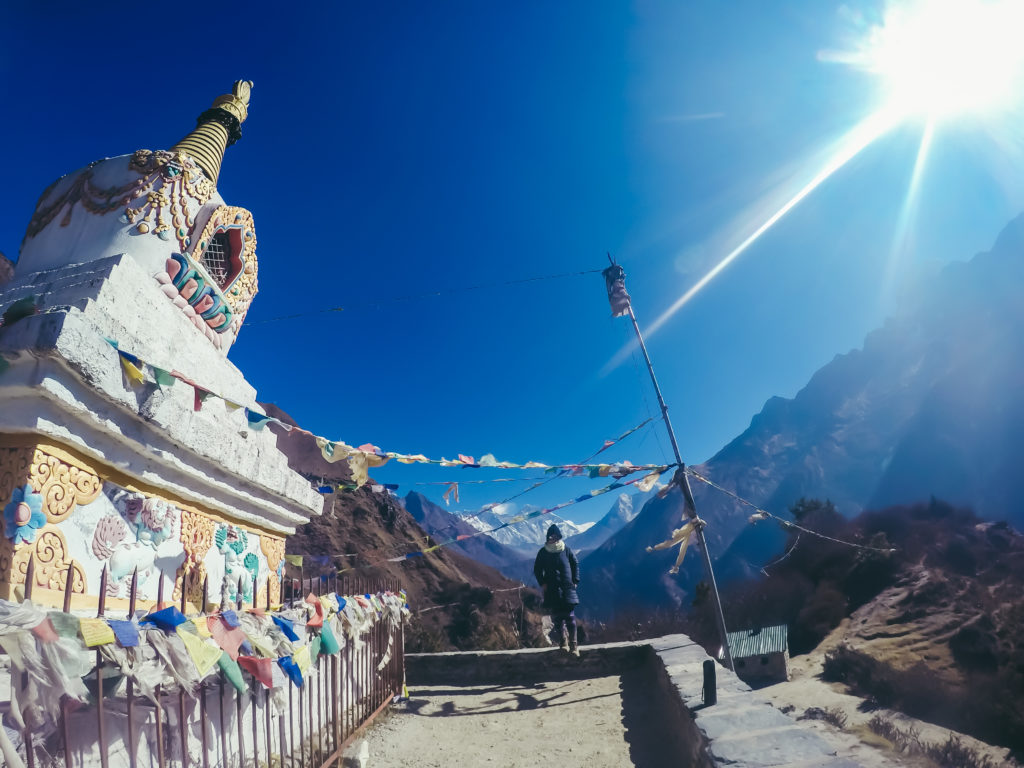 I slept well at 2,835 m last night in Monjo and I was ready to start another beautiful day in the Himalayas.
There are no signs but it is pretty clear which way you should be trekking. Felt really good as I was out of Dusty Kathmandu and into the fresh air with a beautiful backdrop of stunning Himalayas.
What made it more beautiful was when I found just myself surrounded by the beauty of Nepal. Although thousands of people come to trek every year, it was still raw and untouched.
I was excited to get to Namche Bazaar today because I was going to staying in one of the finest hotels in town. Namche is basically where it all starts and at 3,440 m is where some people get sick as well. So, acclimatizing here for a day or two is a good idea.
It was just my second day in the EBC trek but I was kinda already missing the comfort of my home. So, knowing by the end of the day, I will be on a comfy bed with a great view was a great push to continue walking.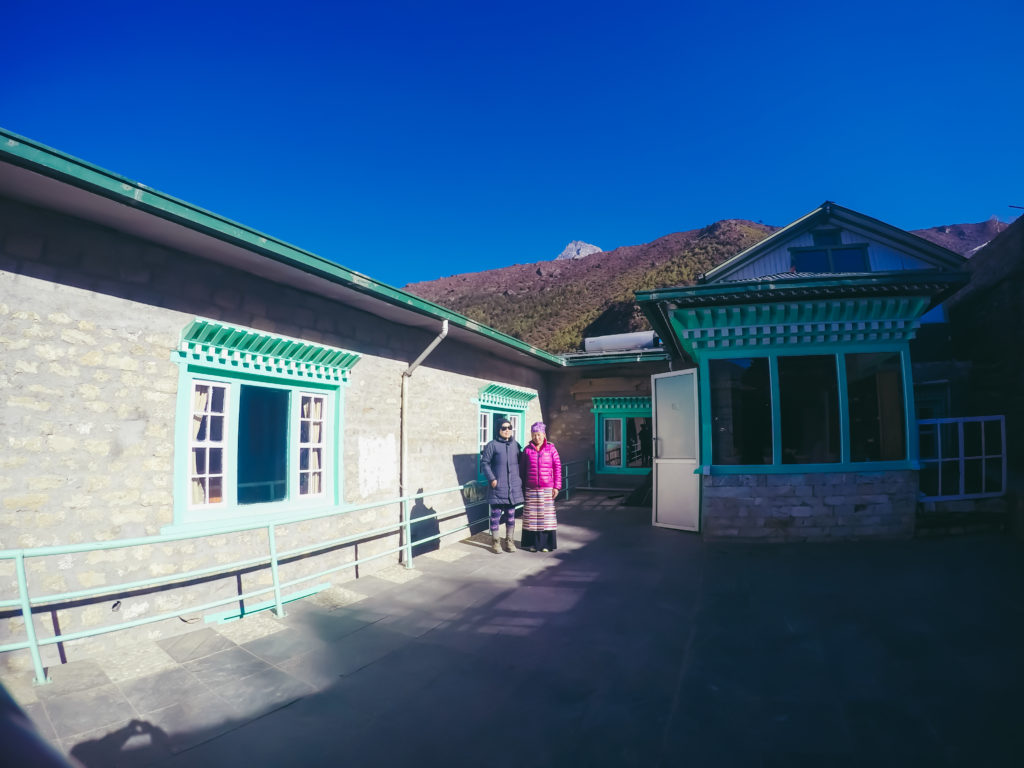 Let me introduce you to the best place to stay on your second day…Here it is The Classic – Yeti Mountain Home!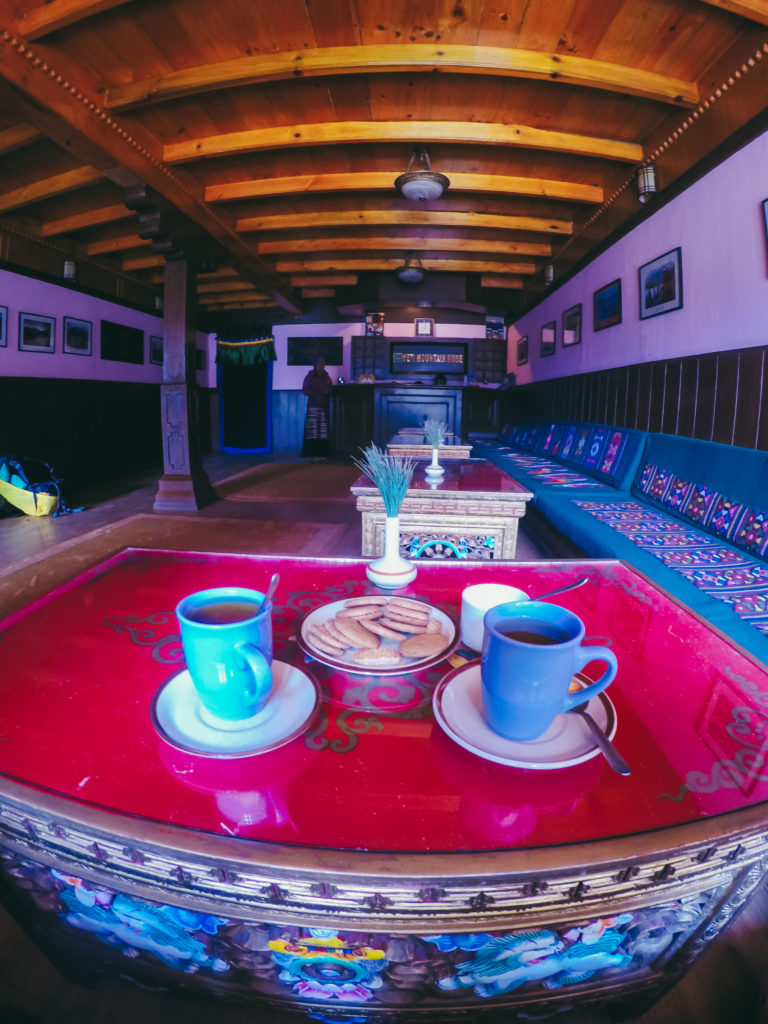 We walked in and were welcomed with friendly smiles and classic trekking photographs hanged on the wall.
While waiting for my room to be ready, me and my porter were served tea and biscuits as well. I thought that was a nice gesture.
Checked in, went to my room. I was thrilled to have this stunning view of Namche Bazaar from my window, not one but two beds and electric blanket – ALL TO MYSELF!
Oh and the HOT shower! Little things that we take for granted at home, means a lot in the Himalayas. I didn't expect any luxury at all but was pleasantly surprised.
Showered, rested and now it was time for food.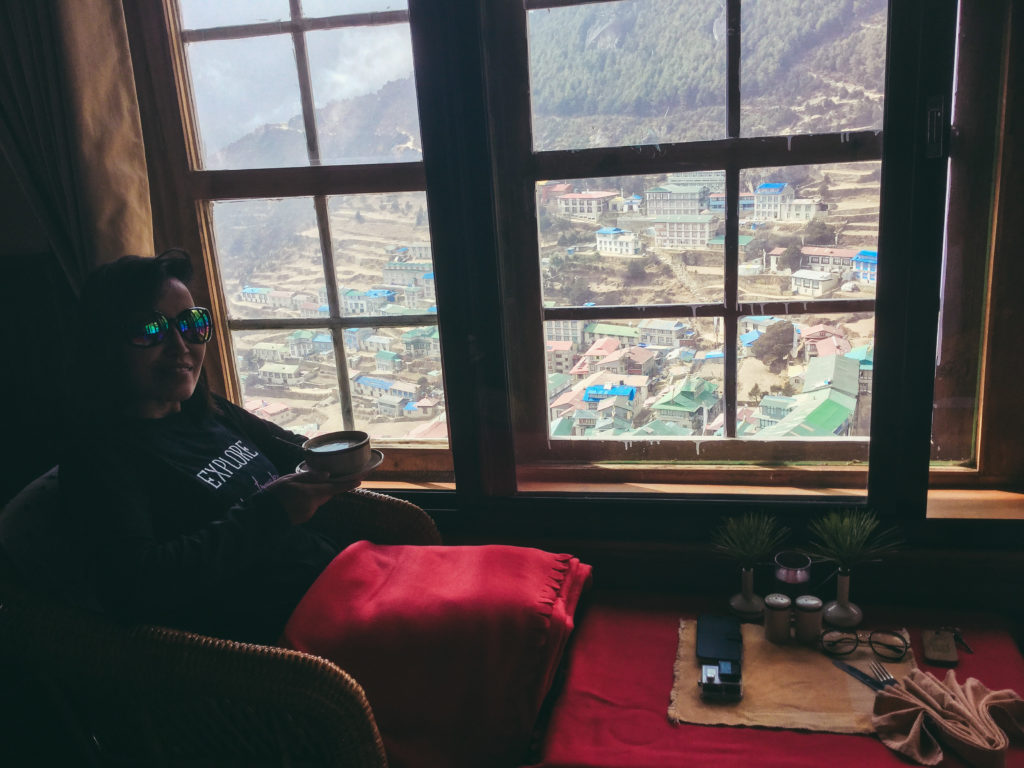 We were served mushroom soup for entree, fried rice for main Lunch and tea/coffee. Yummy!
I should also mention I teamed up with luxurious Yeti Mountain home and arranged for my porter to have his own room and food all paid as well.
If you don't already know, Porters in Nepal earn bare minimum. They work very hard to make their ends meet, forget about staying in luxury hotels. So, if you can please give them some tips. Thank you to Yeti Mountain Home for being so kind and generous.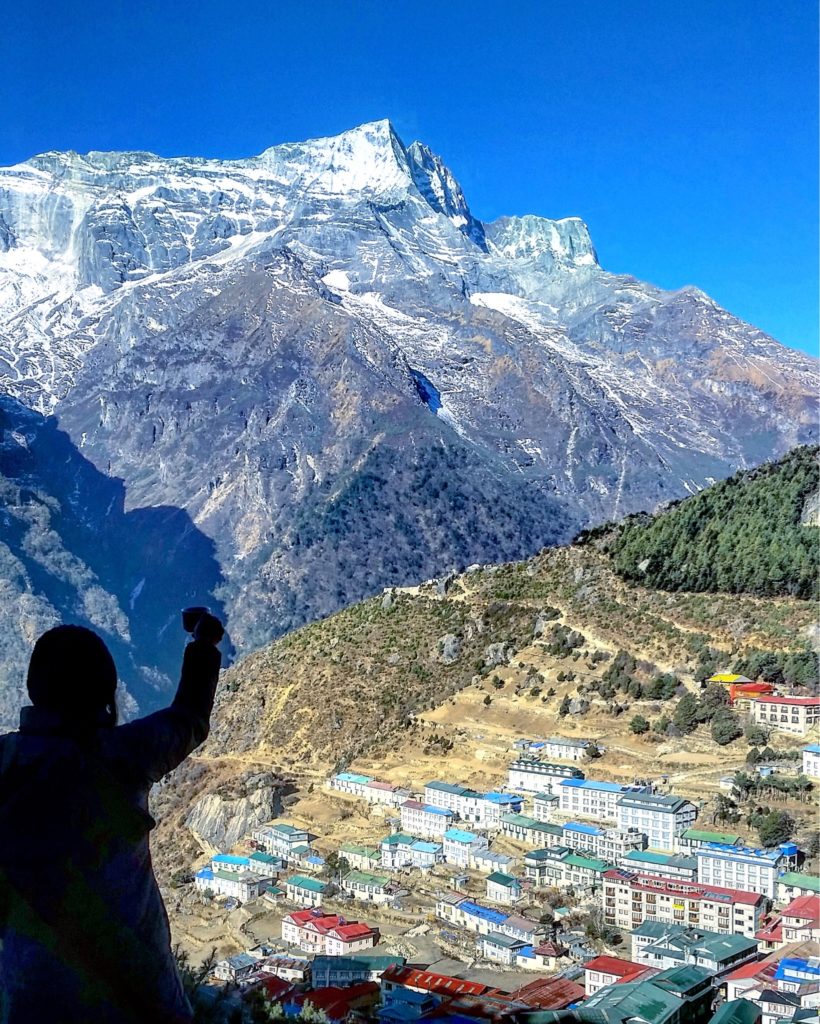 After an awesome meal, I went for a nap followed by strolls around Namche Bazaar. Cute little village town filled with tea houses and couple hostels but I must admit Yeti Mountain Home has the BEST VIEW of Namche and super good food.
I was happy to have chicken soup for entree, beef sizzler for my dinner and some cut up an apple for dessert. It was delicious and sitting by the fire writing my diary made it more homely.
My bed was comfy and warm overlooking huge mountains and Namche Bazaar below my window. I slept like a baby dreaming about the rest of the trek.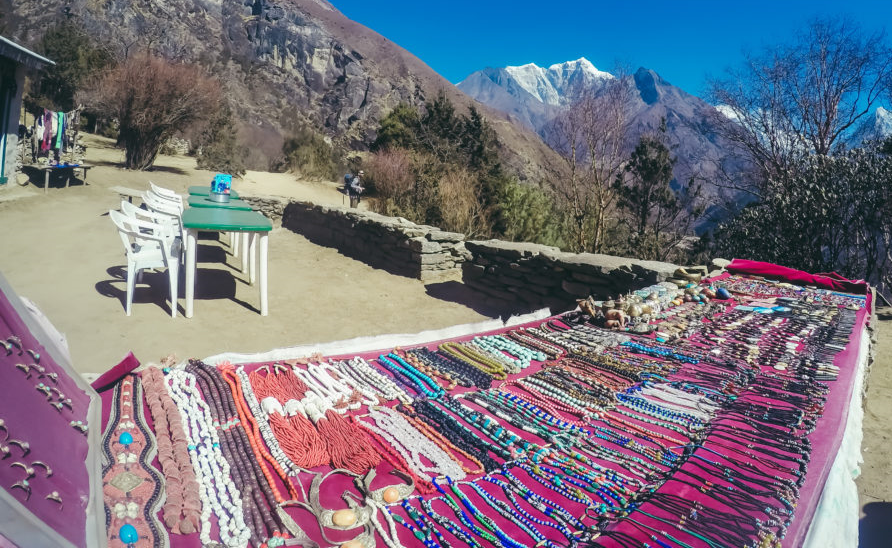 In the morning, breakfast was alright but that view made it tastier i think. I went outside to take some pictures and found myself touching a pile of washing. It was frozen! I had almost forgotten it reaches minus degrees in the Himalayas especially in the nights. I left thanking electric blanket and Yeti Mountain Home.
I must add here, staffs at YMH were well trained and friendly. I will definitely go back if I were to do this trek again in the future.
Here is the Youtube video of Day 2 featuring Beautiful Yeti Mountain Home. Check it out!
Mount Everest Base Camp – Day 2 and Yeti Mountain Home Review